Where has the time gone? 2021 is in the past as we look forward to the now. From starting on a good note in finally getting vaccinations, we got to do more stuff outside our homes, and my sister got married at the beginning of summer. Then everything started getting worse towards the end of December, just as we all feared when we are still in a never-ending pandemic. But for all us film fans everywhere, there's nothing nicer than going back to the movies to spend two hours of viewing big-budget blockbusters, indies, or anything that's of interest that was meant to come out the previous year. Who knows how the next couple of months will be, but the relief of re-opened movie theaters worldwide was a true blessing. Surprised to say, this has been a pretty strong year for movies. Because of that, it made it more difficult for me to compile this list together when I watched over 96 (as of right now) new releases between going to the theater and streaming home while holding a full-time job. But, surprisingly, I didn't do too bad a job at catching up as months went by when most of them. The only films I haven't seen yet are Drive My Car or The Tragedy of Macbeth.
Today, I'm here to discuss the films I've chosen to represent as my personal favorites of the year. Not only are these the films I watched more than once, but they offered the feeling of believing in the power of cinema, letting me leave behind the problems of the world to focus my attention on the silver screen or maybe in the comfort of my home. Perhaps they aren't perfect, but I would recommend these for those who know me by now. From musicals to possible Oscar favorites, I may present to you my top ten top favorite movies of 2021.
First, there's some honorable mentions I would love touch on briefly:
In the Heights (Jon M. Chu's vibrant adaptation of Lin-Manuel Miranda's Broadway musical doesn't disappoint with its catchy songs and uplifting vibe. The kind of movie of the summer musical we desperately needed.)
No Time to Die (Daniel Craig's final outing as the iconic James Bond joins the ranks with Skyfall and Casino Royale as another thrilling and rather emotional action sequel that's nothing more than satisfying. And Linus Sandgren's cinematography shouldn't be ignored. )
Titane (Julia Ducournau crafted one of the strangest body-horror films, not knowing much about that's getting ignored harshly during this awards season. It was hard to watch at times, but its shift in its story made it more fascinating.)
Spencer (Audiences didn't appreciate this, but director Pablo Larraín takes us through the life and struggle of Princess Diana I thoroughly enjoyed. Kirsten Stewart gave the best performance of her entire career, worthy of a Best Actress statue.)
A Quiet Place Part II (Thank you, John Krasinski, for delivering a memorable and flawlessly sound-designed horror sequel that was my first trip back to the theaters in seven months)
The Harder They Fall (This Netflix western from first-time director Jemyes Samuels was totally badass with an all-star cast in Jonathan Majors, Regina King, and Idris Elba and a blastin' soundtrack that has me wanting more of these from the genre.)
Mass (I finally caught it recently, and Fran Kranz's directorial debut isn't the most accessible watch, but an important one featuring four great performances in Jason Issacs, Martha Plimpton, Reed Birney, and Ann Dowd.)
C'mon C'mon (Not enough love is being received to Mike Mills' A24 drama featuring some of the year's best writing and performances from Joaquin Phoenix and breakout star Woody Norman.)
The Worst Person in the World (A late-minute addition I'm glad I caught recently, this Norwegian dark dramedy about this woman's love life is delightful and melancholy.)
Judas and the Black Messiah (A Best Picture contender during the previous awards season, it's a riveting drama with an Oscar-winning performance from Daniel Kaluuya as Black Panther chairman Fred Hampton.)
Nine Days (This Sundance favorite of 2020 from writer/director Edson Oda makes you wonder about human existence. An overlooked drama with great performances from Winston Duke and Zazie Beetz.)
Pig (Not a lot of expectations from Michael Sarnoski's directorial debut, but the route this took was a nice and serious drama with Nicolas Cage's best dramatic role in what feels like forever.)
King Richard (Everyone expected this to be the feel-good sports drama it earned to be, and it did just that with Will Smith giving an Oscar-worthy performance as Richard Williams. My full review is over on The Film Yap.)
Free Guy (Why the stupid hate on Twitter? One of the year's biggest surprises combines Ryan Reynolds, free-world gaming, fun, and a lesson about what it means to question our existence.)
Zack Snyder's Justice League (The DC team-up film everyone deserved. For a four-hour-long "director's cut" I didn't care about at first, Zack Snyder delivered a genuine mass improvement I honestly really liked.)
10.
'Last Night in Soho'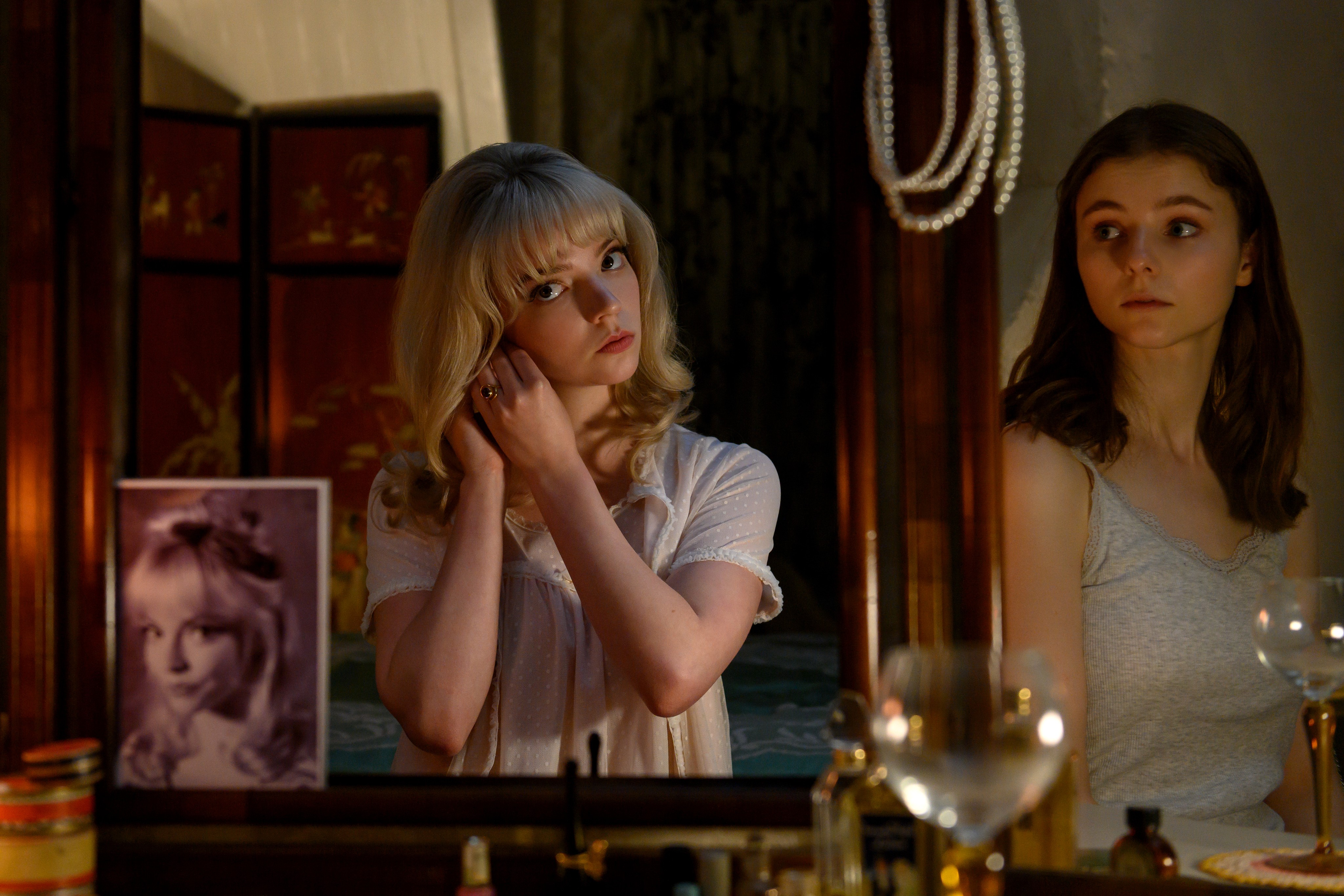 Let's start with a film critics liked but didn't make noise at the box office (only four of us in my theater showing). Last Night in Soho has Edgar Wright, one of my favorite filmmakers, stepping into the world of psychological thrillers that took its time and had me intrigued the entire runtime. Did sitting through this convince me he should do another? Yes, please. It's different from what he usually does when crafting his films, but this had everything it requires to make it worthwhile, including incredible editing, a fantastic soundtrack of classic needle drops, and substantial investment in the premise surrounding the mystery. With two outstanding performances from Thomasin McKenzie and a scene-stealing Anya Taylor-Joy, what's to love about his latest is how it's easy to think fondling about a time in the past some of us haven't been to and bringing the revelation isn't always romanticized. Most drag it down because of what happens during the third act, but it didn't push my love down despite the unnecessary hate it's been getting. Last Night in Soho is nowhere near the disappointment everybody expected to be, and it's an underrated film that makes me a part of the group of fans who loved it the same as me. Full Review—> RIGHT HERE
9.
'West Side Story'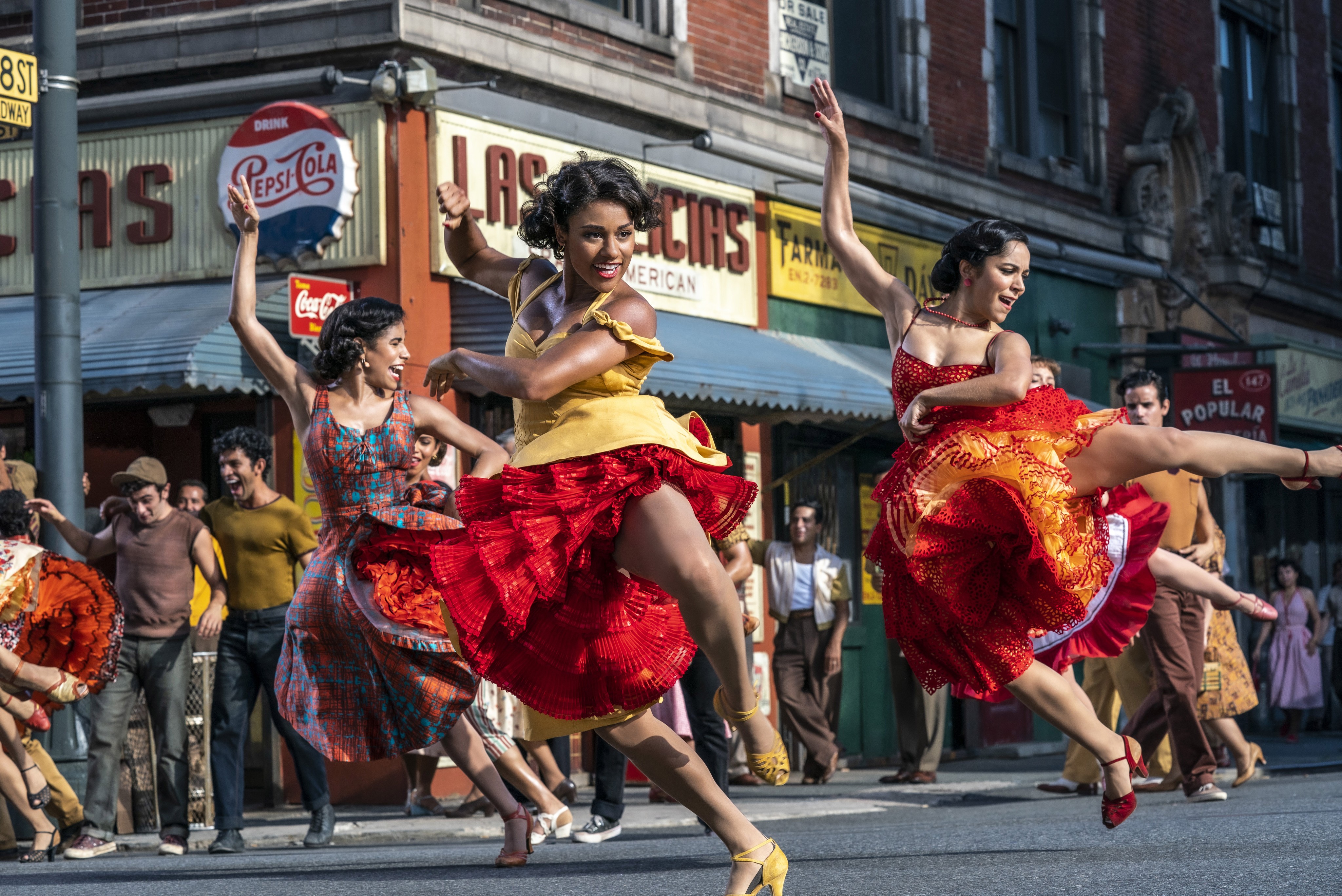 The respect I've always had for director Steven Spielberg wasn't in doubt when he wanted to be responsible for a remake/ the second adaptation of West Side Story. Yet, this proves he has a strong eye for doing musicals because this was his most outstanding achievement in cinema since Catch Me If You Can. Even you haven't seen the Oscar-winning film based on the work of Leonard Bernstein, the late Stephen Sondheim and Arthur Laurents, everything fans loved before either stayed the same or improved in the most awe-inspiring way. With Spielberg behind the lens and Tony Kushner penning the script, almost everything about West Side Story feels vibrant in its outstanding cinematography, the respect of its abundance of characters, and the music matched with Justin Peck's incredible choreography. And when it comes to the performances, there are only three who stood out the most that I hope become big after this: Rachel Zegler as Maria, Ariana DeBose as Anita, and Mike Faist as Riff. Zegler, especially, gives one of the year's strongest acting debuts where you can't take your eyes off of her. Sadly, it's another musical of 2021 robbed of success at the box office. Here's to Spielberg continuing to bring us more classics in this decade. Full Review—> RIGHT HERE
8.
'Belfast'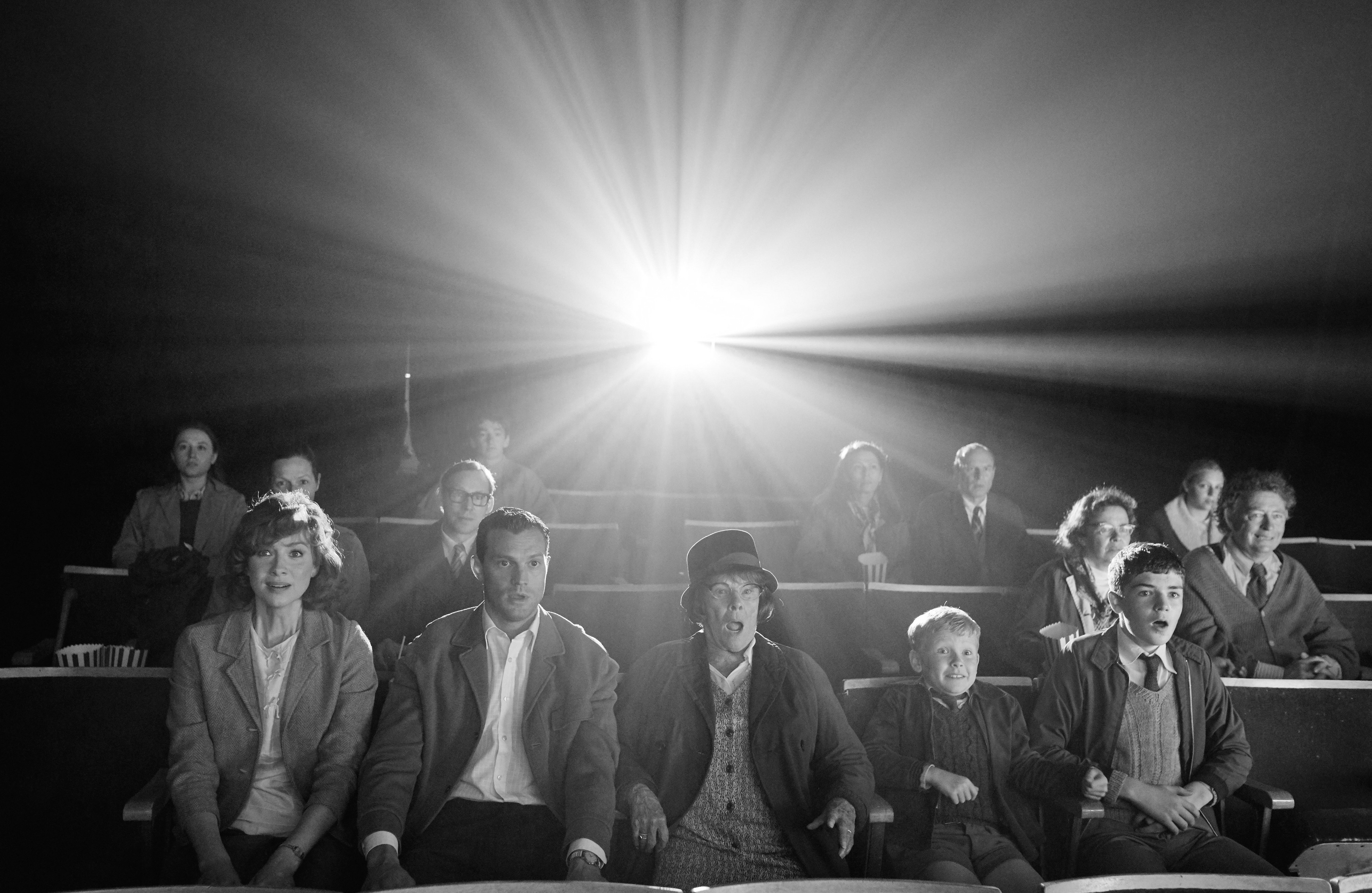 Only writer/director Kenneth Branagh can redeem himself so gracefully after a year in directing Belfast, one of the most comforting dramas I've watched in the past few months and the best in his filmography. His semi-autobiographical coming-of-age film in his Northern Ireland neighborhood gives us a closer look at childhood through the wonderful and hard times of conflict between the Catholics and the Protestants to make us who we are. Adding to the fact that everything looks beautiful in black-and-white is the perfect response to Branagh telling his truth that's the best excuse to have its viewers remember how the importance of cinema means to many worldwide. But watching Belfast does a tremendous job of showing us how important family can be during difficult times then and especially now with this growing sensation of longing for the special parts of the past. But there's nothing to say bad about the strong performances of everybody involved: Jamie Dornan (his best role), Caitríona Balfe, newcomer Jude Hill, Ciaran Hinds, and Judi Dench. I walked out of the theater during the Heartland International Film Festival thinking it has a shot of taking home Best Picture, and I still stand by it as of today. Full Review—> RIGHT HERE
7.
'CODA'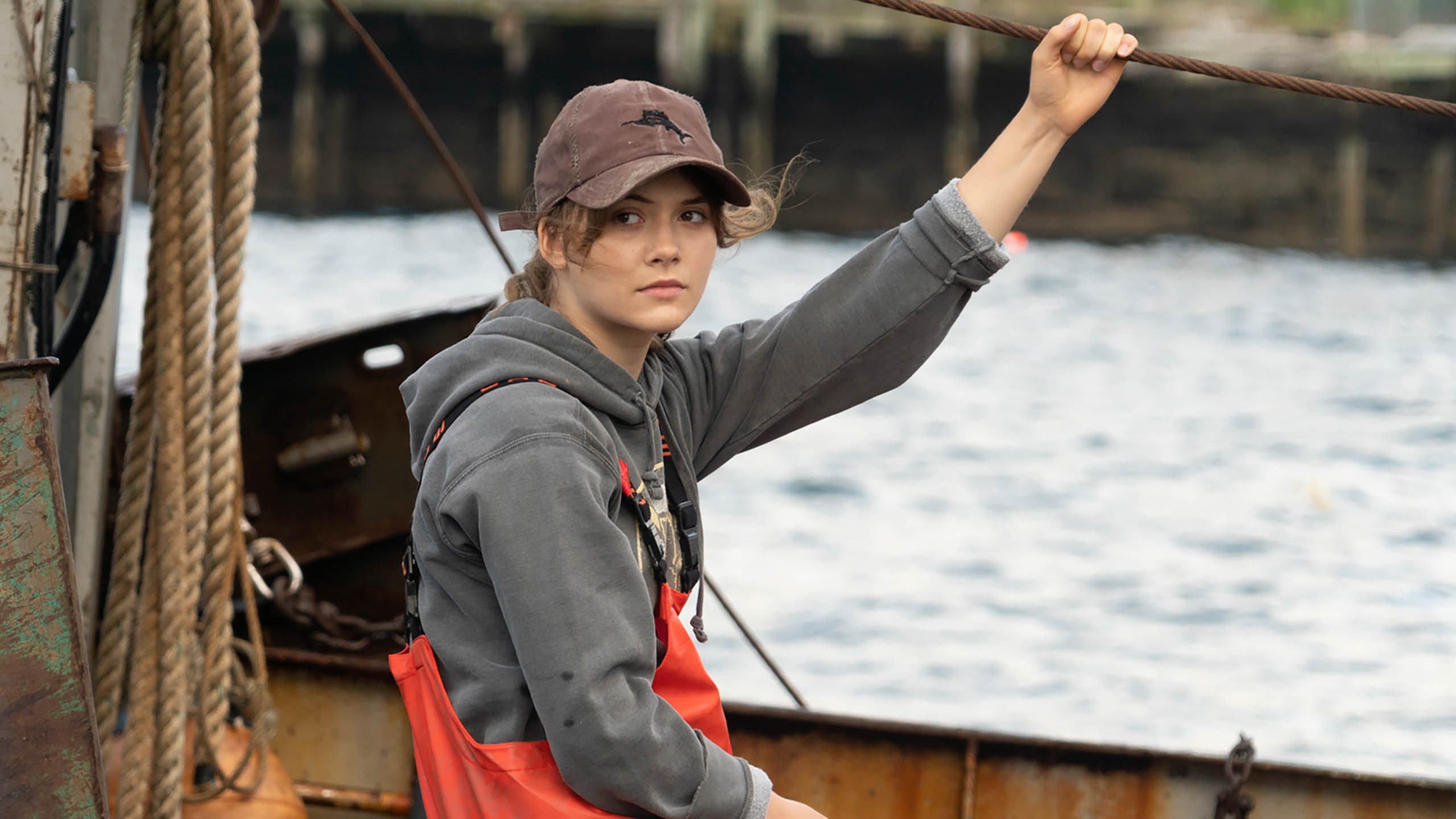 CODA's attention has been slowly growing during this awards season, and it's about time for this Sundance favorite to get more love. Sian Heder's English remake of La Famille Bélier was talked about so much I didn't want to watch the trailer and go into it blind. But, truthfully, you can't go wrong with a feel-good drama. While I didn't have to identify to know what Ruby is going through because she is a non-deaf person who wants to use her voice to sing instead of relying on her deaf family for everything, nothing is more gripping than finding it resonating in the value of family. As it proceeds through a familiar enough plotline, it wasn't too much of a bother since Heder goes a great job of making me engrossed with these characters and how we're seeing another film representing the deaf community in the media respectfully. To make a big name for Emilia Jones, and a shoutout to Troy Kotsur and Marlee Matlin as her parents. The third act alone will leave you emotionally unready until the climax, which I couldn't help if Jones's cover of "Both Sides Now" almost emotionally broke me. If you haven't watched CODA, it's a requirement that's streaming on Apple TV+. Full Review—> RIGHT HERE
6.
'tick, tick…BOOM!'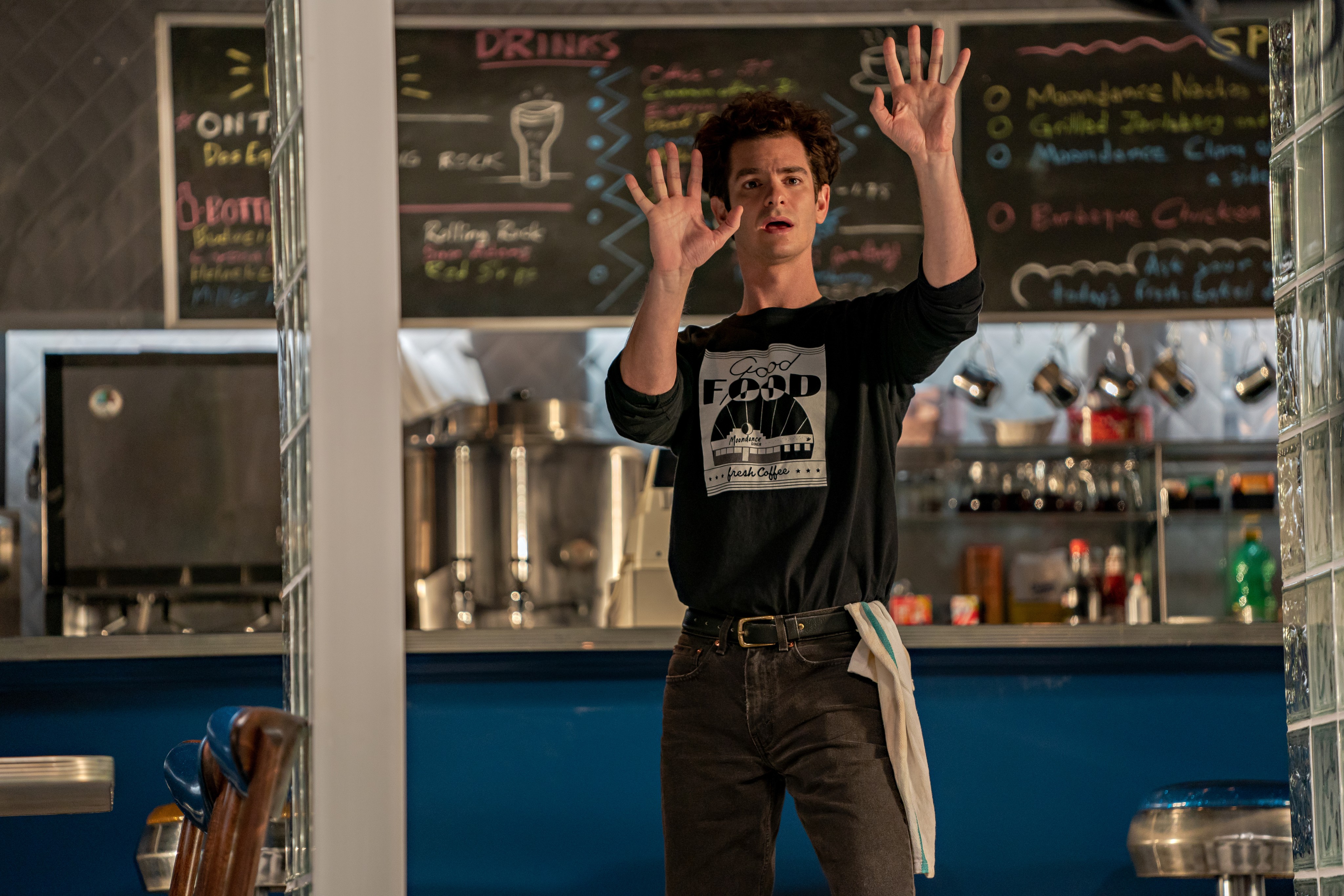 How much has tick, tick…BOOM! grown on me since my first viewing? I've listened to "30/90" over a dozen times by now. Lin Manuel-Miranda had an impressive year in film, and his directorial debut of the life of late playwright Jonathan Larson and his semi-biographical musical proves to be one of the best originals from Netflix. Maybe it doesn't have the stylish punch as other musicals this year, but LMM brought his music expertise to dish out to give us something to reflect on deeply on not wasting time put forth in what drives us to be who we are. It is an adaptation that works on those who haven't seen it originally or even know who Larson was outside of Rent. For my money, the best performance of the entire year is Andrew Garfield as Larson. He has never been better in seeing him putting his dedication to a role of a lifetime that perfectly embodied the gifted songwriter's presence makes me sad he's been gone for almost 30 years. From its story, and an unbelievably great soundtrack (I can't tell you how emotional I got during "Why"), tick, tick…BOOM! made me feel like I'm perfectly capable of having a creative mind of my own to make it big before turning 30. So, let's have Manuel- Miranda direct another musical. Full Review—> RIGHT HERE
5.
'Spider-Man: No Way Home

'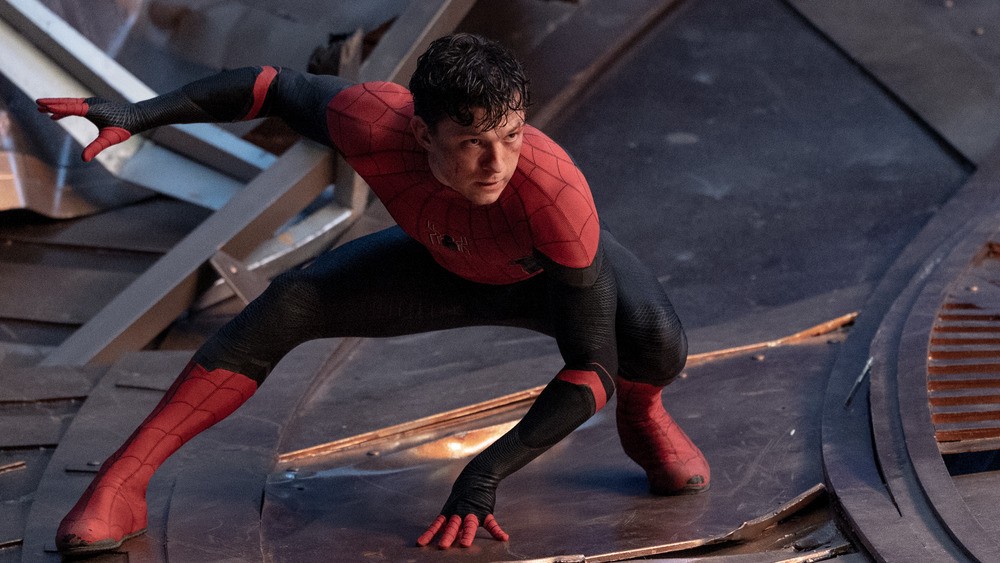 How great was Spider-Man: No Way Home? It was the first movie in two years where my brain told me to see it twice in theaters. Was it worth it? Absolutely. Especially when it became the first movie in two years to make over a billion dollars worldwide. Earn it! The MCU delivered its fair share of content on the silver screen and streaming on Disney+ during the duration in 2021; nothing could've prepared me for how much I loved the third installment in the best trilogy we'll probably get from the friendly neighborhood hero. Before this, I love Homecoming, really like Far From Home, but this mesmerized me in beating those expectations. Being the most anticipated one in the franchise in a while, it didn't fail to be too much, and it was handled better than I thought. Nothing was more ambitious than Peter Parker/ Spider-Man getting involved in the opening of the multiverse, facing against other villains from the other movies (Doc Ock, Green Goblin, etc.) that weren't overstuffed as I feared. Sometimes pleasing fans will get backlash when done wrong, but this was the best kind of fan service any Spider-Man fan will automatically appreciate that brought the excitement, laughs, and emotions I certainly wasn't expecting. We get to see Tom Holland's best work as this character yet in maturing him a lot more, the most fantastic action, and it gives us an idea of what's to come next. Maybe he'll casually meet up with my girl Kate Bishop? Full Review—> RIGHT HERE
4.
'The Mitchells vs. the Machines'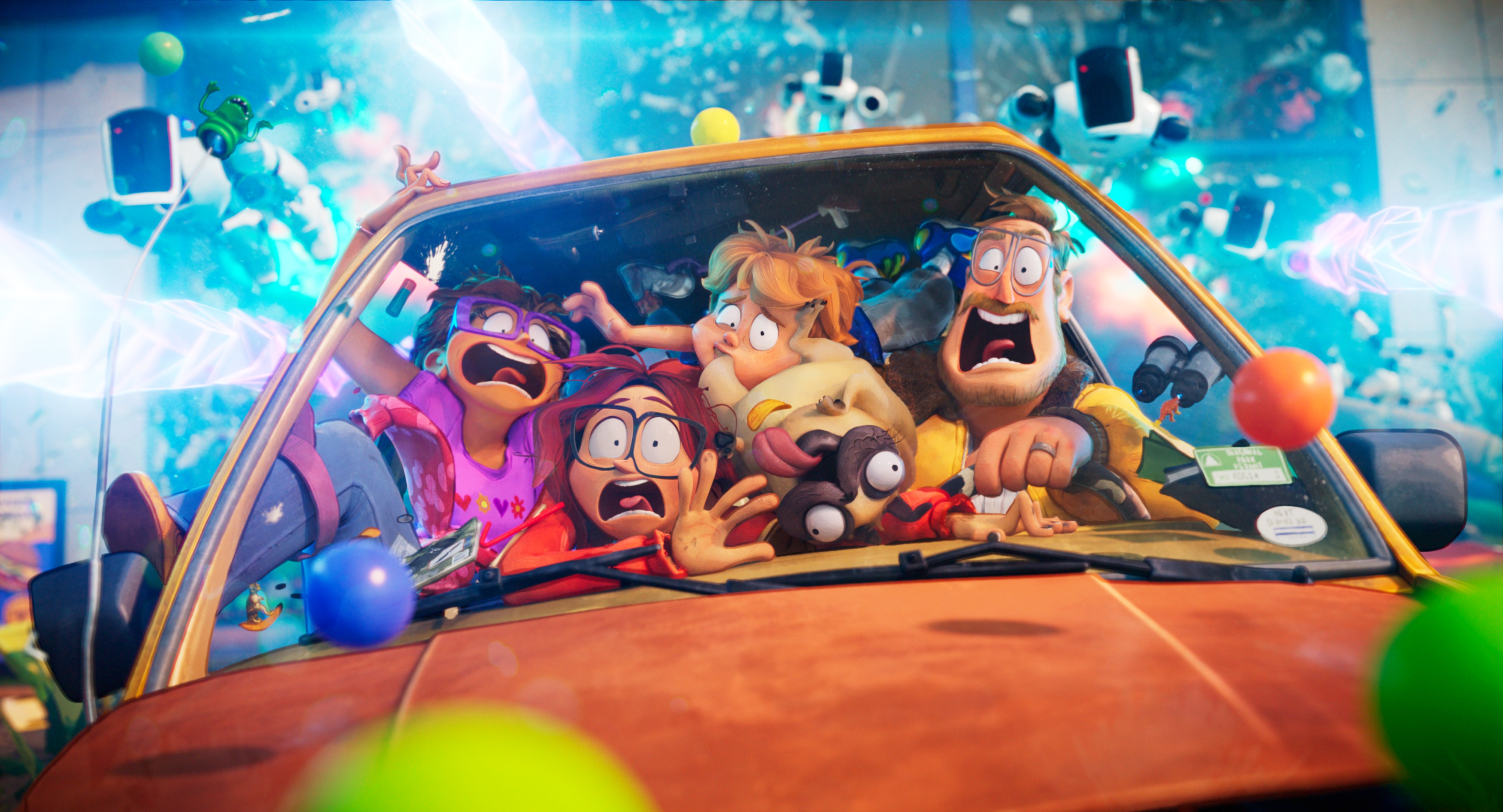 This year, no original animated film stayed with me more than The Mitchells vs. the Machines, the most joy I had watching anything family-related. Thankfully, Netflix distributed this with Sony Picture Animations to give us a film both kids and adults will honestly love once it starts. There was no doubt from producers Phil Lord and Christopher Miller, but here they are coming in hot with a fast-paced comedy; everybody will have a blast with some of its incredible animation style and laugh-out-loud humor. With a dysfunctional family that's the only chance of saving the world from a robot apocalypse fueled by their passions, nothing was more fun when staying invested with each character and what they have to go through. But, more importantly, just watching the father-daughter experience of Rick (voiced by Danny McBride) and Katie (voiced by Abbi Jacobson) is the heart. And it's a particular film to love when it has me tearing up more than twice. This is one of the better Sony Picture Animations in a short minute since Spider-Man: Into the Spider-Verse. Anyone who doesn't like The Mitchells vs. the Machines or found it annoying doesn't get life. Plain and simple. And, I have to thank this for making me constantly listen to Alex Lahey's "Every Day's the Weekend." Full Review—> RIGHT HERE
3.
'Licorice Pizza'

Here comes Paul Thomas Anderson bringing another dose of the nostalgic '70s once again. Maybe he knew I wasn't too crazy about his last two movies before this, and he made up for it with Licorice Pizza. For me, this is the best film to come from the acclaimed writer/director in a long time, as it captures the youthful spirit of its time in the most laid-back and uplifting way imaginable. Heck, if it were actually made in the '70s, there would be no problems. Combining some aspects of his better films, such as Boogie Nights and Punch-Drunk Love, he delivers a love letter to the San Fernando Valley with an expected clash of heart and humor to go along with dealing with your first love. Led by the great dynamic of newcomers Alana Haim and Cooper Hoffman as 25-year-old Alana and 15-year-old Gary, respectively, they add to the authenticity of their experience, along with the writing I hope will get PTA his long-overdue Oscar and gorgeous cinematography. It was an unsure feeling if this would live up to the expectations a month after it came out, but it's so easy to be wrapped up in how a dramedy like Licorice Pizza feels fulfilled—easily going to be a rewatchable film from him. Why do I have a feeling this will get hated on as time goes on? Full Review—> RIGHT HERE
2.
'The Suicide Squad'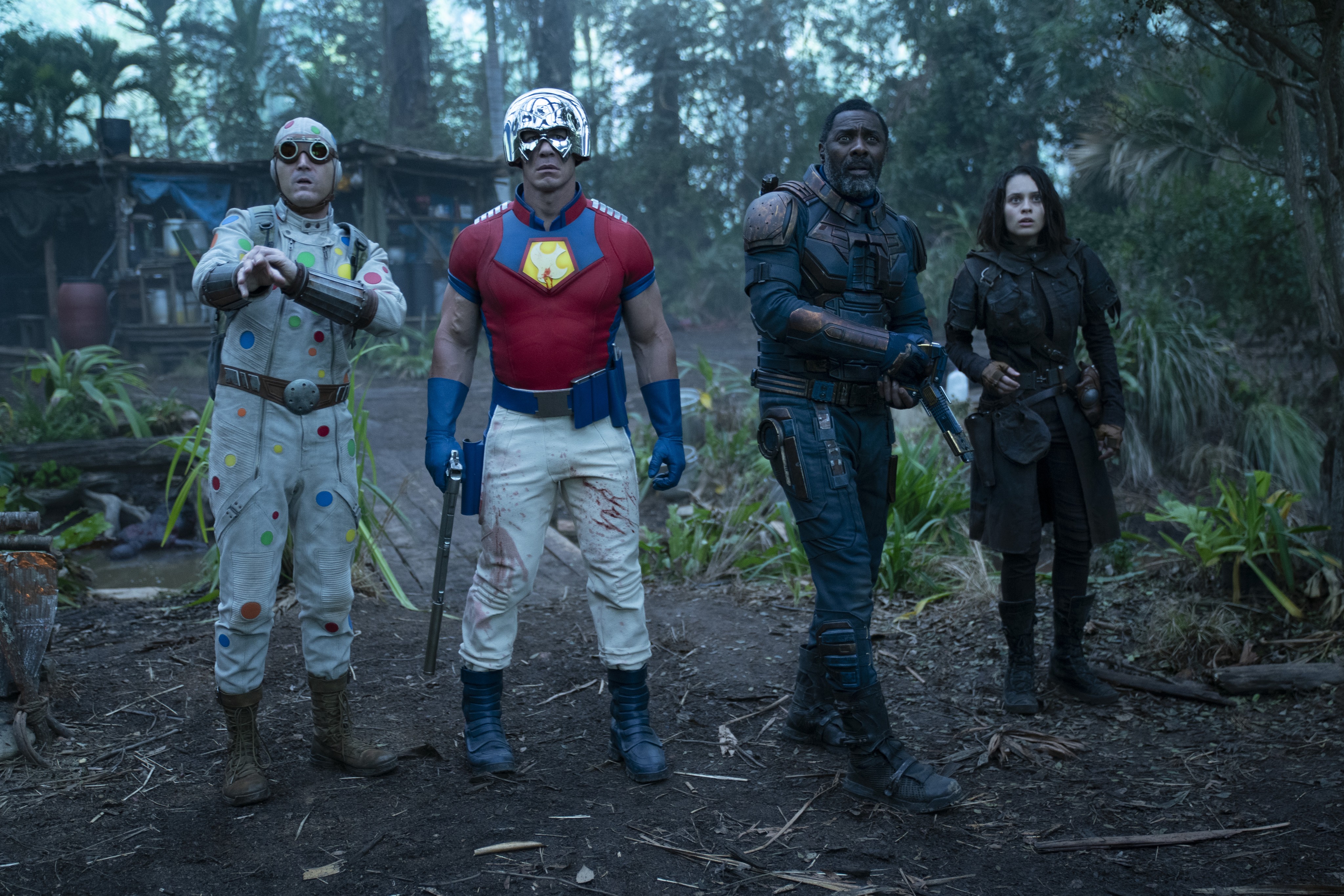 There was no shortage of comic book movies all around this year, yet nothing was more fun and full-on entertaining than what writer/director James Gunn brought when he went from the Marvel side over to DC with The Suicide Squad. For a name associated with one of the biggest disappointments I've ever seen back in 2016 has made a tremendous improvement like no other. To think I scoffed at the idea, even with an R-rating. I knew I was going to love it before the opening credits set to The Jim Carroll Band's "People Who Died." Having Gunn be in complete control of this reboot was the perfect recipe in never being a letdown in handling the action, humor, and go towards unpredictable the way his style shines, letting us know no one is safe. The justice came through when we're along for the ride with familiar characters- Harley Quinn (Margot Robbie) and Rick Flag (Joel Kinnaman)- and gives us the time needed to stay attached to these obscure villains/ anti-heroes from the comics- Bloodsport (Idris Elba), Peacemaker (John Cena), Ratcatcher 2 (Daniela Melchior), Poka-Dot Man (David Dastmalchian), and King Shark (voiced by Sylvester Stallone)- and made them cool. Seriously, the big baddie is them fighting a freakin' gigantic starfish. If that's not insane badass, I don't know what is. In recent memory, The Suicide Squad might be another one of my favorite comic book movies. And this is another excellent film that became a box office disappointment. Full Review—> RIGHT HERE
1.
'Dune'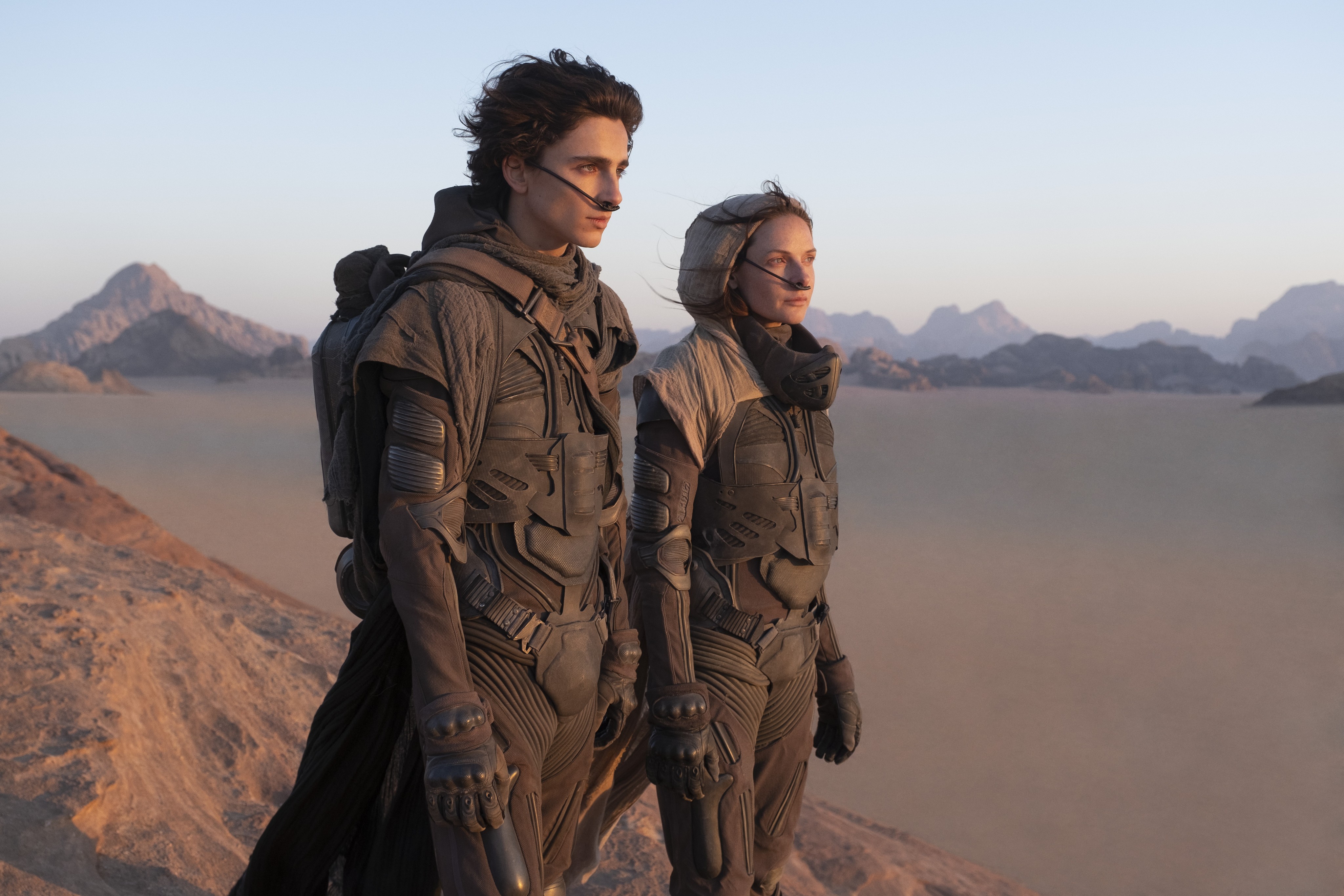 Everything led up to knowing Dune was going to live up to the hype of being anything more than my most anticipated film of the year, along with the bonus of Denis Villeneuve directing a better adaptation of Frank Herbert's novel. So, yes, I love it. I saw it in IMAX on opening day because it deserved to be seen on the big screen with its scale and scope and streamed it at home on HBO Max the next day. After all, it was all I thought about for the rest of the evening. This is what I call a blockbuster that succeeds on the scale of achievement. It's undoubtedly dense and long without reading the source material and staying far from the original film. Still, it's hard not to find yourself captivated in the world-building that is Arrakis. Even with a 155-minute runtime for just half of a story, I wouldn't have the slightest audacity to call it "boring," and I won't listen to anyone who does. Everything Villeneuve threw into this passion project to make his version of Lord of the Rings in space was a true accomplishment for pushing the sci-fi genre forward that's even better than Blade Runner 2049. Not a wink link in the ensemble cast, including Timothée Chalamet as Paul Atreides and Rebecca Ferguson as Lady Jessica. The technical side is flawless in bringing this world to life, from the spectacular visual effects, sound design, Grieg Fraiser's cinematography, and what will surely be another Oscar coming in Han Zimmer's way. Dune will be called a "masterpiece" in the next few years. Thank goodness we're getting a Part Two in 2023 because it's what the world deserves that'll this world. One of these days, I'll own a 4K television so I can experience this holy piece of this science fiction glory. Full Review—> RIGHT HERE