What's the Story: Eloise "Ellie" Turner (Thomasin McKenzie) is a young woman who has a driving passion for being the next up-and-coming fashion designer not only for her but for her late mother as well. So she travels to London to attend fashion school, and it's not a lifestyle she feels comfortable in since she doesn't find herself fitting in, appreciating older things in life. But when she goes to sleep every day, Ellie finds herself transported to the sixties era where she becomes obsessed with Sandie (Anya Taylor-Joy), an aspiring singer, and the lifestyle she experiences. However, it might not be all that it seems surrounding Sandie.
Last Night in Soho was one of my most anticipated films of this year and the previous year (as it was supposed to come out last September). Just hearing director Edgar Wright was tapping into the world of psychological thrillers than his usual comedies or action already excited me without knowing anything about it. Everybody who knows me knows Wright is one of my favorite filmmakers since all of his films have so much style and creativity that leaves me entertained. And if you don't like either of them, we have a problem, my friend. From what I've seen, he's someone who hasn't missed a step in his career. So was I hesitant walking in on my Friday afternoon? A little, because there's a part of me that wasn't sure if a man of his talents can pull this off when he's trying the effort to make something different. He had done it effortlessly before with Shaun of the Dead, though it blended both horror and comedy. But, without being biased, Last Night in Soho paid off ever so.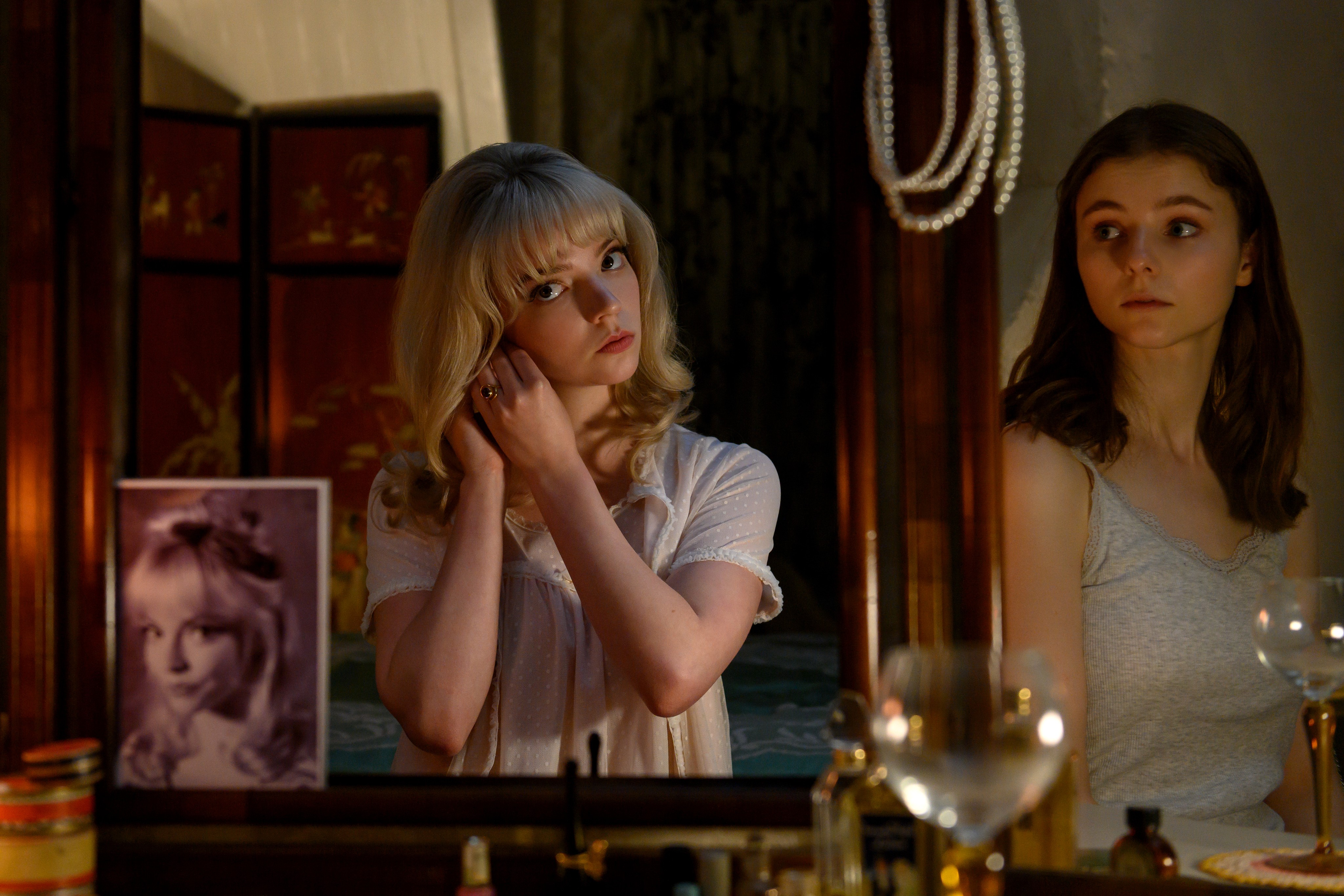 You can tell after the success of his last feature narrative, Baby Driver, Wright wanted to go back to doing a film set in London, and this seems like a premise he must've had at the back of his mind ever since. And by sitting through every ounce of his latest flick, it's undoubtedly his most different experience, which isn't a bad thing whatsoever. He still incorporates his style some will get right away, but to throw it into a more trippy version of Midnight in Paris stood out in the best way. From his direction and screenplay, co-written by Krysty Wilson-Cairns (1917), you just feel the sense of nostalgia when Ellie enters into the '60s, where it was a time where the fashion was colorful and back when music was good, unlike today.
The whole thing is being told as if you're listening to a friend's strange dream that's sounds every fascinating that you don't want it to stop. When we step into this era, this gives us an idea of how we would react if we could travel back in time and might face the fact that it won't be as fun or incredible as you imagined. Sure, I would love to present myself in the late '60s, or at least where I would feel safe and not feel the prejudice breathing over me. The trailer paints a picture of how it will play out, and after the first act, it captivated me by how everything will unfold with this mystery. It's more of a thriller than horror, besides having a couple of moments that freaked me out and some sequences that won't be leaving my mind after it was over.
Thomasin McKenzie has become one of my favorite actresses over the past couple of years. I'm always looking forward to seeing her name in any project, but her performance as Ellie should be enough to make her a recognizable star now. She gives off a likable presence where you really start to care about her, especially when she starts to wonder if things around her are in her head or the reality of her experiencing these recent dreams, where this is a protagonist to be carrying the film to her journey. Just great casting for her. And then there's Anya Taylor-Joy as Sandie, who's this woman in the '60s that's everything Ellie wants to be. Taylor-Joy is already a name everybody should know by now, along with being their celebrity crush, but as always, she takes control in every scene she's in. The scenes these two share together, being a dream, are magical.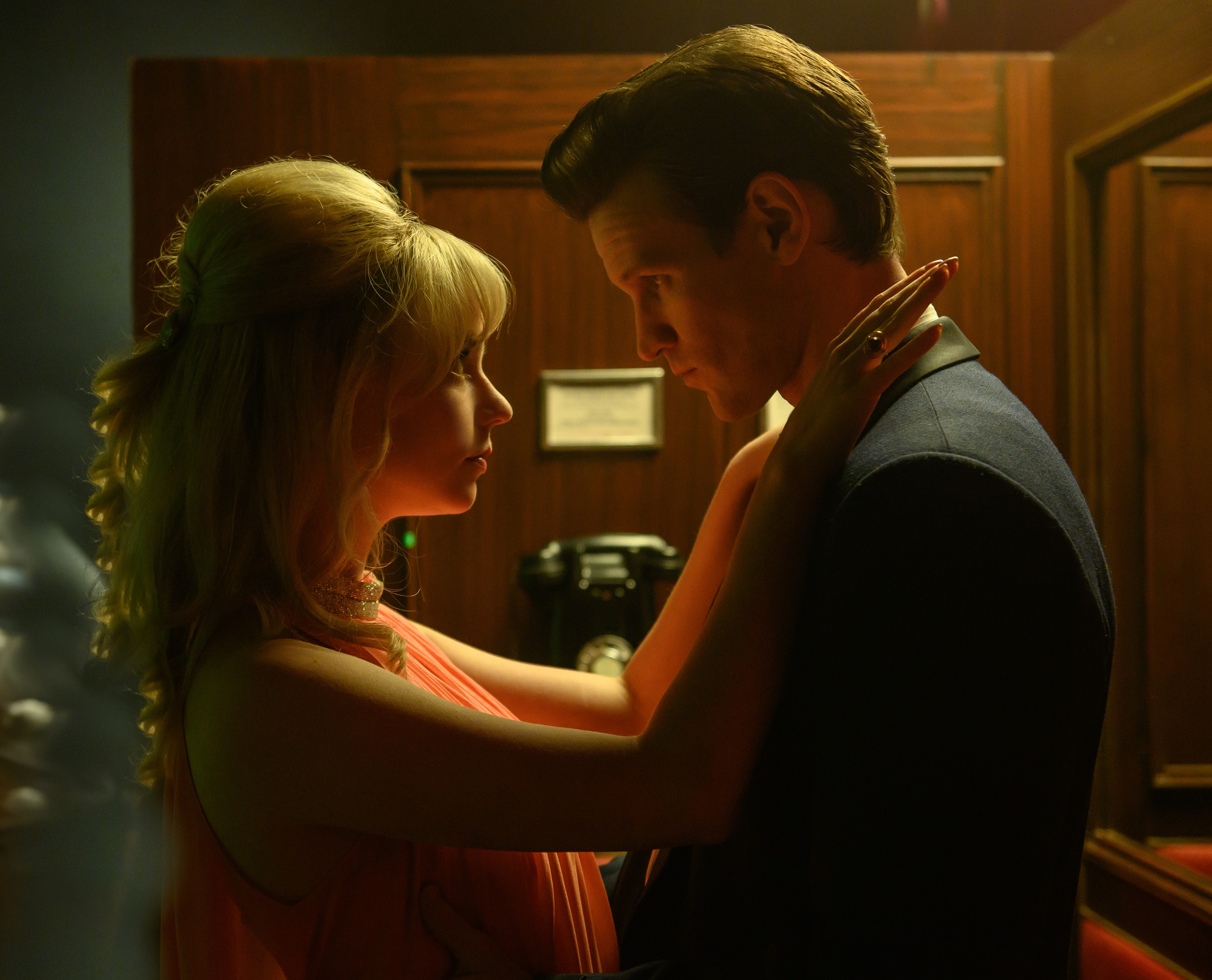 Aside from them, it's great to see Matt Smith playing the role of Jack in a good movie for once that doesn't waste his talents. Terence Stamp makes a surprise appearance as this man who has an interest in Ellie, and the late Diana Rigg, aka Olenna Tyrell from Game of Thrones, turns in a memorable performance as the landlady running the room Ellie rents out, especially with what she does later on. And what's more different from his previous films is that this does away with his usual zany humor in exchange for a darker tale proving what Wright can show to others. So will this work perfectly for his doubters? I sure hope so.
But seeing how Last Night in Soho comes from a genius like Wright, I basically ate up everything that made this come to life, which explains the number of times I leaned forward in my seat, feeling immersed. Anything from his doesn't disappoint with his direction. There's some impressive camera work displayed either in the modern day or the past. One scene, in particular, has this dance sequence in this club, Café de Paris, where Smith's Jack is seen dancing with Sandie and Ellie; the editing and choreography to make that work was sure brilliant. Plus, his use of transitions here made me almost geek out me at one point. The soundtrack consists of songs to perfectly capture the era so well, showing why music will never be a step down in the writer/director's filmography. We've already heard Taylor Joy's rendition of Petula Clark's "Downtown" in the first teaser, but this also have the original recording of "Got My Mind Set on You" by James Ray, "(There's) Always Something There to Remind Me" by Sandie Shaw, and "Happy House" by Siouxsie and the Banshees (which The Weeknd sampled in "House of Balloons"). And while we don't Bill Pope as the DP, majors props to South Korean cinematographer Chung Chung-hoon for making one beautiful film from top to bottom with an old-fashioned look and great uses of blue and red neons.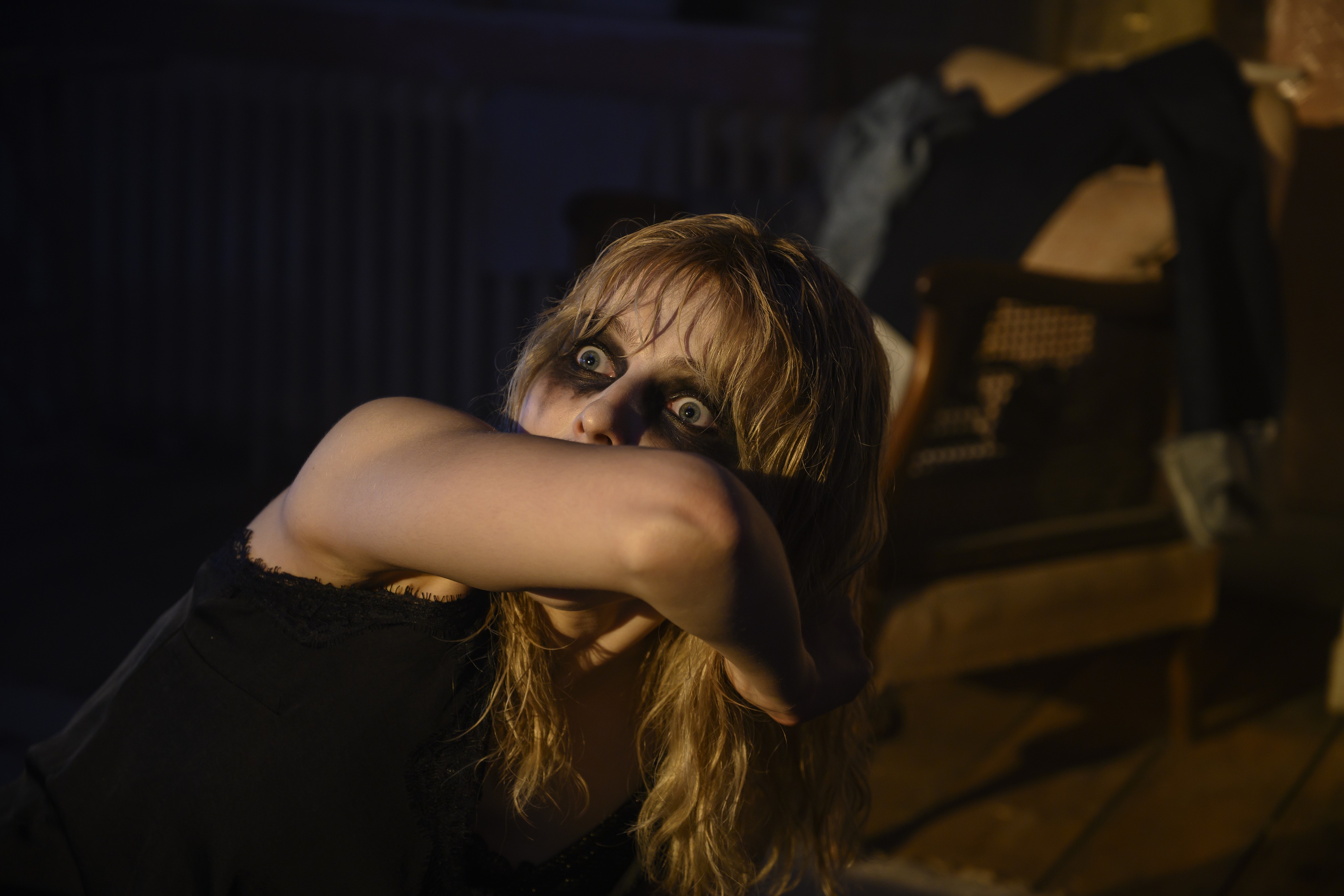 Before this came out everywhere, those who've seen it in advance said the third act was when it was almost great for them when it rules out as a disappointment with its surprises. That mindset was already in motion. But to be honest, I can see why some wouldn't like it, but I didn't entirely mind it since its surrounding mystery was already pretty unpredictable. Maybe the overall execution could've been touched up, but it wasn't as bad as everyone made it out to be to bring the film down. My only negative about this is that it could've been a bit shorter since it was a little show at times.
Fearing I would leave the theater being on the divisive side of all things, that wasn't the case, thankfully. Last Night in Soho has Edgar Wright delving into the world of psychological thrillers, and it's definitely a fun watch from my perspective. It was different, yet goes for an old-fashioned vibe; it latched onto me almost entirely, thanks to the performances (McKenzie, Taylor-Joy), soundtrack, and overall style. This will probably be the one film that'll polarize everyone, yet it's one I love. After it was over, I would love to see Wright make another thriller if he's up for it. There are many horror movies to watch during the end of the Halloween season, but this has to be one of them since it's one of my favorites this year.
Grade: A-
Previous Edgar Wright Films I've Reviewed: