This year must be going in the right direction for one of my favorite directors, Edgar Wright. So far in his exciting career, he hasn't made a movie I didn't like, and 2021 will be another righteous year for him since he has two movies from Focus Features to bring us joy again. We're getting Last Night in Soho in the fall, but he tackles his first documentary feature called The Sparks Brothers, which is about the pop band Sparks that's probably never heard before, but after watching this from a clear fan, you're going to enjoy it if you love good music.
What's the Story: How can one rock band be successful, underrated, hugely influential, and criminally overlooked all at the same time? Edgar Wright's debut documentary The Sparks Brothers, which features commentary from celebrity fans Flea, Jane Wiedlin, Beck, Jack Antonoff, Jason Schwartzman, Neil Gaiman, and more, takes audiences on a musical odyssey through five weird and wonderful decades with brothers/bandmates Ron and Russell Mael celebrating the inspiring legacy of Sparks: your favorite band's favorite band.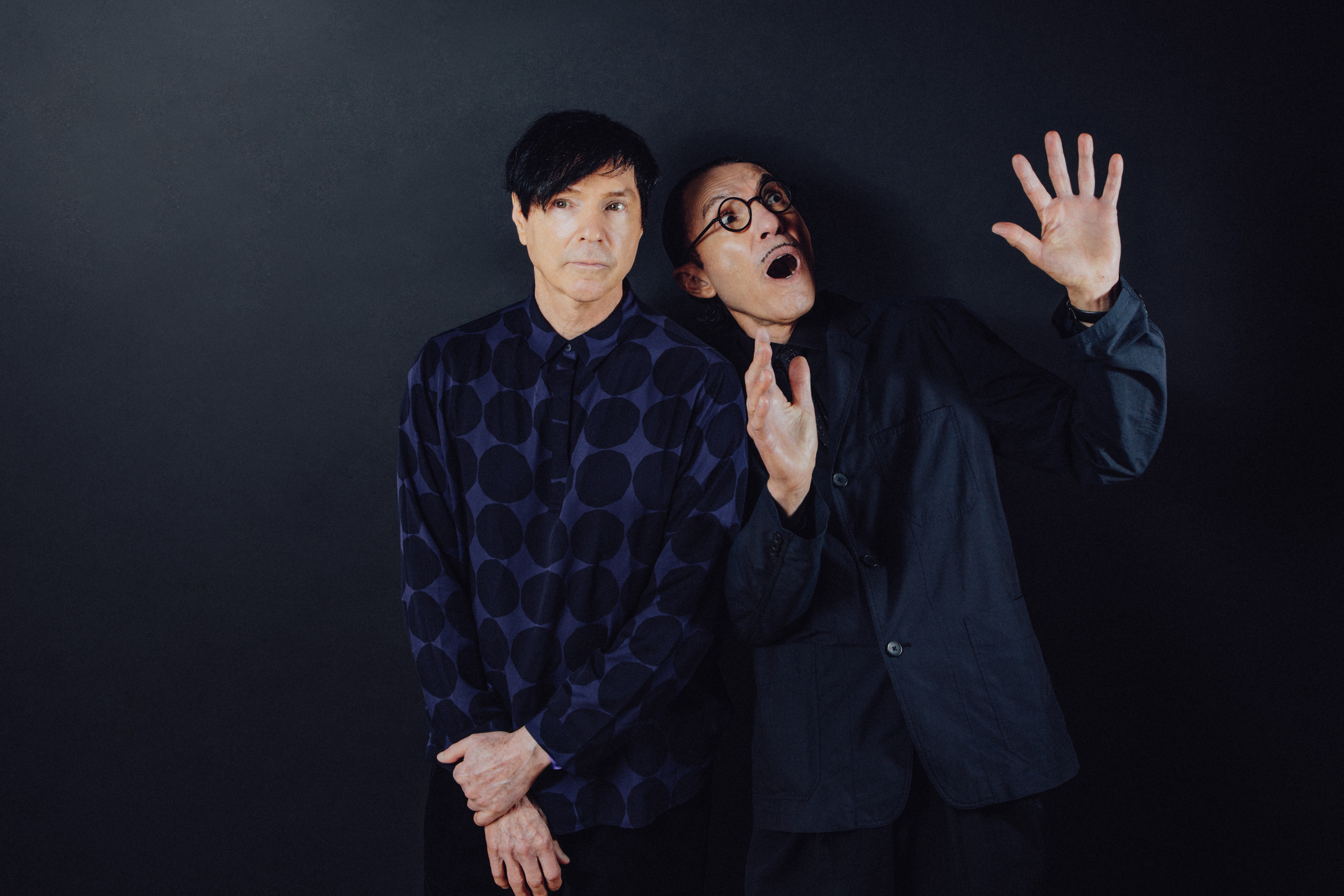 Making its premiere at this year's Sundance Film Festival, I was so interested in watching this, and since I normally choose documentaries about subjects that could be right up my alley and there's nothing wrong with music involved. With Sparks as the film's topic, I think I've only heard two songs from Sparks before this came out, which were the iconic "This Town Ain't Big Enough For Both of Us" since it was used in Kick-Ass and "Something For the Girl with Everything" after Wright tweeted a video of a live performance about five years ago. When you read the tagline of the poster, it tells you what you need to know about their history, "50 Years. 25 albums, 345 songs. Unlimited Genius." With numbers like that, how come they're an art-pop and new wave band that's nowhere as popular as The Rolling Stones or The Beatles? Wright wanted to show its viewers the ultimate course history lesson of the strangest, most creative sounding band to please any age group and showing the love they deserve.
How famous artists came to be can lead to mixed results, especially when it's getting the biopic treatment. Though chronicling artist with them in mind telling their story has a more lasting impression. As this takes us through their various songs and albums from the originally titled Halfnelson to their 25th album last year A Steady Drip, Drip, Drip, this gives us the chance for Ron and Russell Mael to discuss the typical highs and lows the band has gone through while also being very intrigued with how it has an audience. How these brothers still stayed together after all these years and continued to play together will always astound me. Even when an album or two wasn't successful, which always happens when artists go in a new direction, it doesn't bother them since all they care about is the music, not focusing on fortune and fame. Their music has that vibe that would be popular in other countries and not well-known in the United States. I would see them as a band that's style and sound is similar to David Bowie. This is the kind of music that'll certainly grow on you with its pop sound and Russell's falsetto voice, even a baritone like me, can't reach. Seeing these quick interviews with former bandmates and celebrities like Jack Antonoff, Flea, Beck, and Jane Wiedlin from the Go-Go's, the latter of which collaborated on the track "Cool Places" and had a brief fling with Russell, speaking about how much they mean to them shows they had an important following on music.
As you're watching, you can tell Wright is a massive fan of Sparks and knew he was the right person to do them justice. He's your friend who's baffled by the fact you've never heard of them and makes you listen to a couple of songs of theirs, feeling impressed and want to take on more of what they have. This provides information I was interested in when it's about a particular album. A presence in movies, they had a small appearance in this 1977 disaster movie I've never heard of called Rollercoaster, or their song "Music That You Can Dance To" was featured in the guilty-pleasure BMX movie Rad. Surprisingly enough, they and director Tim Burton were going to do a film adaptation of the Japanese manga Mai, the Psychic Girl, but it disappointed them that it never happened despite having the music done. At least they'll get their musical with Leos Carax's upcoming Annette, which opens at Cannes soon.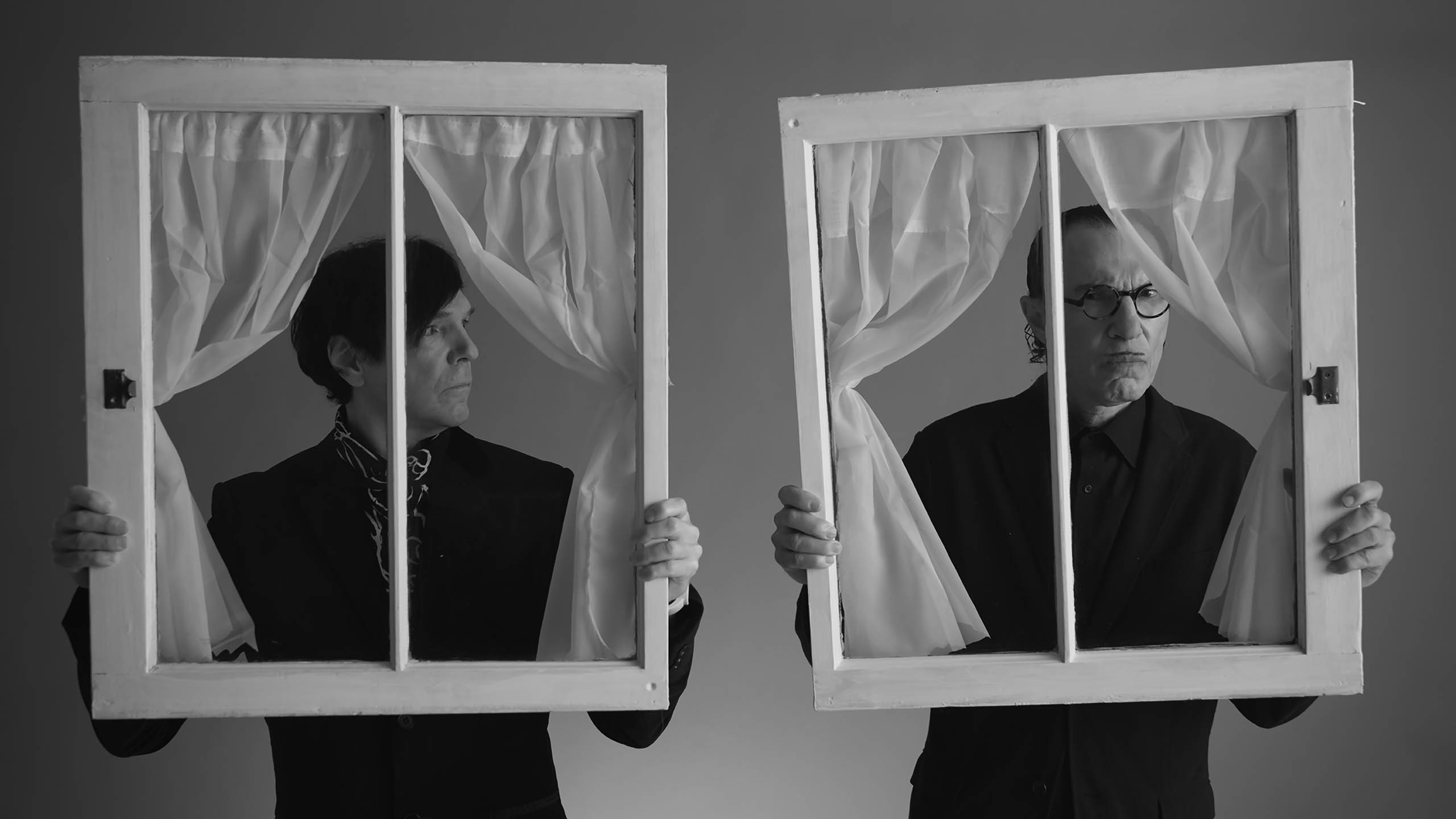 Even when this a different style of filmmaking he's applying with The Sparks Brothers, he still incorporates fast-paced editing and humor from the brothers to let you know they aren't men to be taken seriously and see them for who they are, loving music and giving it all they got for those who listen. Just take a look at either their live performances on television or music videos and try not to laugh, especially when Ron is straight-faced on the keyboard with his tiny mustache that's close to resembling Hitler or Charlie Chaplin. From the look of them, even I thought they originated from London, but they were born in California, believe it or not.
With a runtime of 140 minutes, the longest Wright film, I didn't think it had to be as long as it should've, but there was probably a lot to tell their story leaving nothing very important out that could've been read online after it's over. Even so, I wasn't boring in the slightest. Plus, when it's Wright behind the camera, you already know it's going to deliver some killer music for us all. And by the end of this, it makes you want to listen to their long category of songs get into the groove, and it was harder for me since I wanted to play those catchy songs again and didn't want to pause the movie. Trust me, you're be enthralled watching this than reading an autobiography about them.
Final Thoughts: The Sparks Brothers is a fascinating documentary tailor-made for listeners of Sparks. Even if you're unfamiliar with the band, Edgar Wright lets you learn about them in a unique and fun introduction. Who knows if it's going to be a huge contender for the Best Documentary Feature category, but let it be sure this is one worth checking out, especially if you're searching for older songs to sink your teeth into.
Grade: B+