With the state of current events that have been taking place in the world this past year, this awards season is taking control of showcasing the most relevant topics in a serious light, while showing it to be more true now than it was decades ago with these true events. We already had The Trial of the Chicago 7 prove that point, but what's even better is that will stay on everyone's mind after it's done is Shaka King's latest film Judas and the Black Messiah, and it's for excellent reasons.
What's the Story: After getting arrested for impersonating a federal officer and could face serious jail time, William O' Neill (Lakeith Stanfield) gets offered a plea deal with the FBI to become an informant to infiltrate the Illinois chapter of the Black Panther Party and find all the information he can get from them and its Chairman Fred Hampton (Daniel Kaluuya).
I can't recall if there was any talk about the making of Judas and the Black Messiah until the trailer dropped online this past summer, came out of nowhere and it totally hooked me with what this was going to be about. King wasn't a director I wasn't familiar with, but this is his first big studio film to handle. Already gained positive respect from its premiere at the Sundance Film Festival and other early reviews before its release, so it looked poised to be a hit, especially when it has a cast like this, it's based on a true story, and it's produced by the amazing Ryan Coogler. And if Warner Bros. is looking for its big film to compete for a possible Best Picture contender, this is it right here.
Like most films based on true events, I knew nothing about the story or anything about Fred Hampton before watching it, so this is just an easy-going history lesson to learn from. Shaka King will be a prominent name in Hollywood for years to come by showing us how tense and informative this time in the world was when bringing this material to the screen. Just watching his directing gave off the impression he did something similar before, but he clearly knows what he's doing here. In a time when J. Edgar Hoover was around and almost everybody was viewing different organization or civil rights leaders as a threat and called the Black Panther Party "The Single Greatest Threat to National Security," this isn't to be taken as a biopic in the traditional sense, but telling a story about what people are fighting for what they believe in when they're offered nothing in return.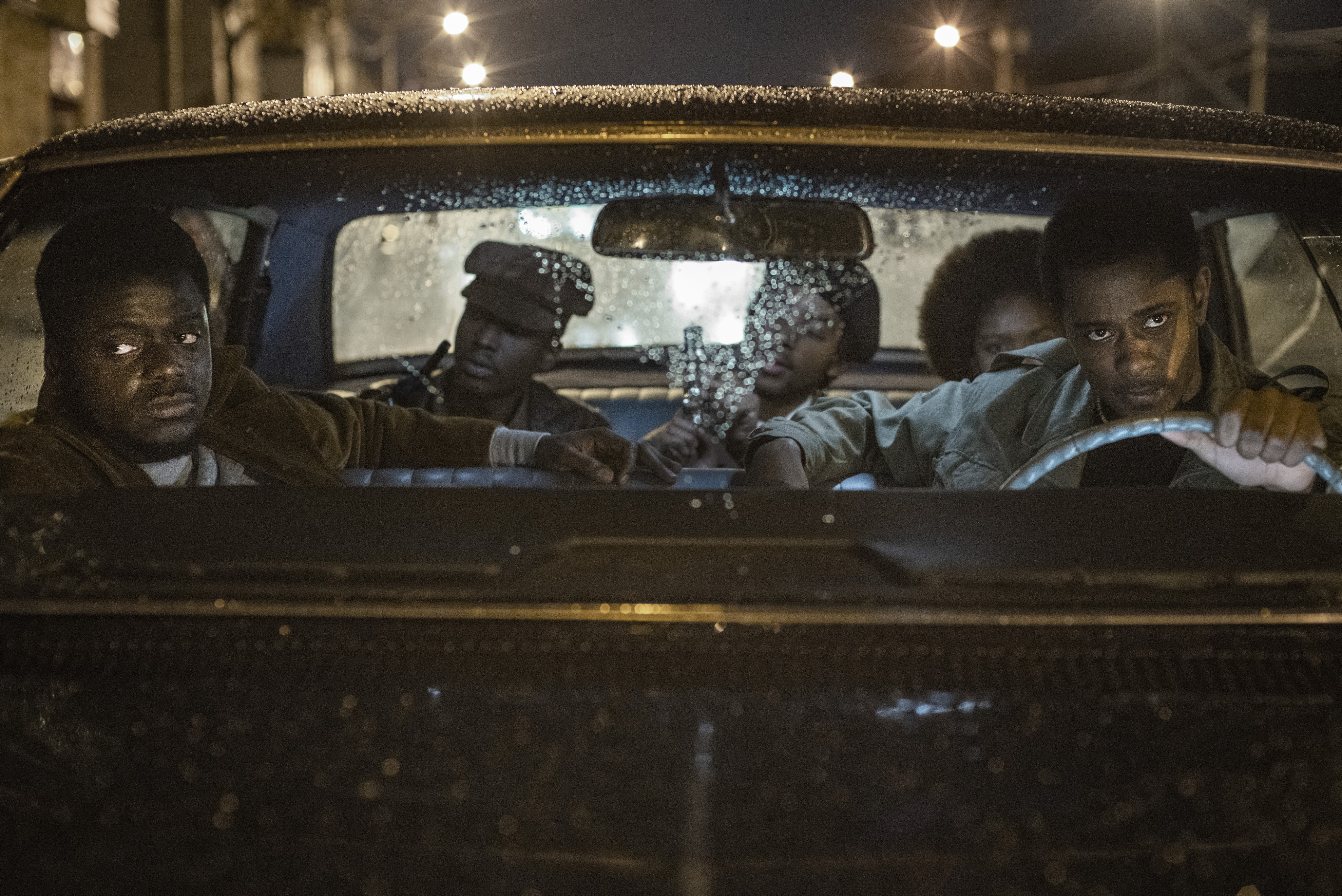 Most of it reminded me heavily of The Departed where it involves a rat signed on to infiltrate, realizing the situation might not be as bad as some would think. But what makes this important to come out now is how everybody has turned to a different opinion about how we view either the police or the FBI and how it's easy to see the perspective on the other side. In this case, the Black Panthers. What's most impressive when dealing with the script King and co-writer Will Berson wrote together was being able to keep itself captivating with its themes without lowering it down to become what could've been a standard drama that leaves no impact.
The performances were excellent from everybody, especially from two of my favorite actors working today: Lakeith Stanfield and Daniel Kaluuya. This is Stanfield's film, first and for most, where his character Bill has to make sure his cover isn't blown and has to hide the fact he's doing this to get out of going to prison. But there are moments when you sense the conflict with him in how close he's being with Hampton and what the Black Panthers do and understand how everything's taking control that layers him with paranoia and determination. Stainfield continues to embrace himself with every single performance he delivers and shouldn't be ignored here. As far as talking about Daniel Kaluuya, we all assume he was going to make it big after his tremendous role in Get Out. But none of his previous performances will ever top his incredible role as Fred Hampton. I was anticipating when he was going to show up in his scenes and his on-screen presence is flawless when capturing Hampton when he's delivering the words his real-life counterparts have spoken while talking to his people felt electrifying in hopes to inspire others while he was alive. He might not be in it as much as one would expect, but this is definitively the best thing I've seen him in.
A couple of the other supporting performances did a superb job as well, including Dominique Fishback's powerful role as Hampton's girlfriend Deborah Johnson, and her scenes with Kaluuya helped bring the emotional strength the film might've needed. And Jesse Plemons subtle role as Special Agent Roy Mitchell is just another terrific performance in his filmography, and the dynamic he shares with Stainfield when it's the two of them developed well, which I think happened in real-life between them.
A film like this will be easy to make its viewers in a state of anger at how people were being treated back then, which makes you reflect on how the innocent are still being treated now, wondering what has happened to the compassion we used to offer? Of course, this takes place at a time where it's difficult to survive in a violet America, especially if you're black. Whether or not King dramatized most facts factual, he certainly nails the issue at hand that doesn't feel shoved in your face but takes the time to make you not forget. Sean Bobbitt's cinematography was a technical aspect I didn't think I was going to care for, but there were some nice shots throughout that I respected. Are there any issues that need to be addressed? It was an afterthought, but it probably needed a bit more time in the set things up when it throws us in without the setup I thought it was going to take on. And it becomes a little slow near the end of the second act; although the rest of the film is well-paced, thanks to Kristan Sprague's editing.
Final Thoughts: Judas and the Black Messiah is easily one of the best movies of the year, if you've seen it last or this year. Shaka King delivers a powerful and deeply relevant story that's going to be talked about for a long time, all thanks to his direction, screenplay, and top-tier performances from both Stanfield and Kaluuya, the latter of whom is a sure frontrunner to take home the Best Supporting Actor Oscar. Grade: A-