What's the Story: After escaping the grips of the deadly masked sociopath Michael Myers, Laurie Strode (Jamie Lee Curtis), along with her daughter Karen (Judy Greer) and granddaughter Allyson (Andi Matichak), thought the nightmare was all over when they left him to burn alive in her home. But, unfortunately, he comes out of the burning house with a vengeance, continuing to wreak havoc on the residents of Haddonfield, Illinois, on that very Halloween night. Hearing the news of the killing sprees going around in the community, it seems like the town is out on the hunt for Myers to finally put an end to his terror once and for all.
Since we were robbed of celebrating the spookiest of all seasons last year, where we had to wait another year to see this, Halloween Kills finally comes out just in time when this month is always perfect for watching scary movies (in theaters or on Peacock Premium). When it comes to 2018's Halloween, I'm one of those people who found it to be a surprisingly good sequel. It wasn't perfect, but it was certainly nice to see Michael Myers be scary again, and it served as an excellent return for Curtis to reprise her most iconic character in the most badass way imaginable. And let's be honest: It's still the best sequel to come from the horror franchise since we pretty much have the 2018 sequel, maybe the original Halloween II and Halloween: H20. But I was excited to see what this has in store for its audience this time. My eyes didn't need to watch any of the trailers besides the teaser. There haven't been many horror sequels that lived up to the expectations of the original, but even though I wasn't expecting Halloween Kills to be a masterpiece, all I wanted was to have fun and be scared. Sadly, it's always a painful feeling when it doesn't even come close to what came before.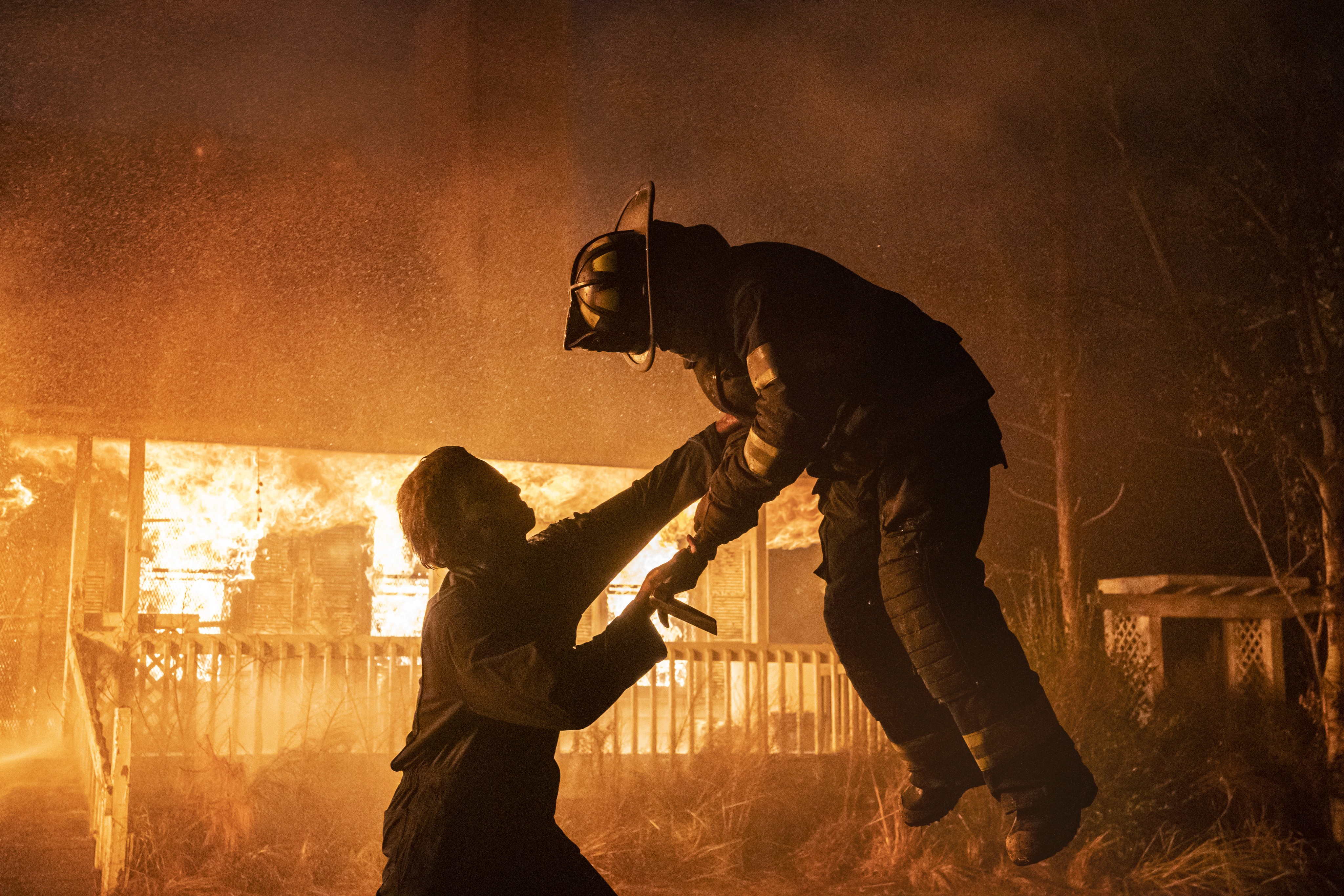 We got David Gordon Green coming back to direct and take on the screenplay with Danny McBride & Scott Teems, and it was an interesting idea of how we saw a new trilogy play out since it does retcon the others. Maybe that wasn't going to happen, but since people and certain fans enjoyed the first, it was understandable something had to come next after the ending. This goes more of a straightforward slasher movie, and it didn't sit well with me. The story sounds pretty exciting when you realize this is the town's time to show "The Shape" what they're made up, and the execution is done poorly. Almost everything this has to offer came off as a mess. I kept forgetting this takes place right where the last one left off since it was still set on the holiday. Green still has an act for directing horror that fits well enough with the other sequels, but it's more or less the script that's the problem for me. There were a lot of moments where characters were speaking bad lines of dialogue where I couldn't tell if they were intentional. Also, from what I can remember, I didn't have that much of an issue with the humor previously, so the times where it tried to be funny didn't work here either.
It's great to see Jamie Lee Curtis back again as former babysitter Laurie Strode. Was she incredible in here as she was before? I wished, and what I mean is Curtis' Laurie is basically sidelined for the entire movie where she's in the hospital throughout the whole film recovering from her stab wombs where she really thought she defeated her tormented stalker. I understand she almost died from what she has gone through, but it didn't even feel like she was the main character this time. But then we see Judy Greer, Andi Matichak, and Will Patton as Deputy Hawkins once again, and they did what they had to do. By the way, Matichak is gorgeous, and I would like to see her in more roles. As we see the return of an older Tommy Doyle (Anthony Michael Hall) and Lindsey Wallace (Nancy Stephens), the two kids Laurie babysat for in the original; it was cool and all. I just didn't care that much about the other characters who live in Haddonfield. Although, there seems to be more of a focus on them as the rest of the Halloween night continues because even after 40 years ago and these recent killings, they are tired of Michael provoking fear into the town, and he must be stopped. That might be a bad idea since you know some of them will make stupid decisions. You get the point there Michael is creating monsters of his own when they'll start a mob mentality. Still, it's so pointless when you're just waiting for them to be killed off.
At least for me, the one thing that had some creativity was some of the kills this time. And if you're a hardcore Halloween fan expecting to be fulfilled with a ton of bloody moments, then your wish is granted. The body count is up more than previously, where we get to witness Michael doing his thing and showing why he's an unstoppable machine, as what Green probably wanted to showcase. Does he still walk slow like somebody with a walker? You bet. But if you can get through the first sequence with him coming out of Laurie's house, then I think you can stomach the rest. Still, though, this is a sequel that never scared me. This is one of the more predictable horror movies I've seen in a while where it wasn't hard to know when a jumpscare will show up or who will get killed based on the atmosphere of the scene, along with the creepy score from John Carpenter, Cody Carpenter, and Daniel Davies. I can't pinpoint a particular moment where it was on the same level of suspense as the long take of Michael going through houses or the motion sensor light that was so smart.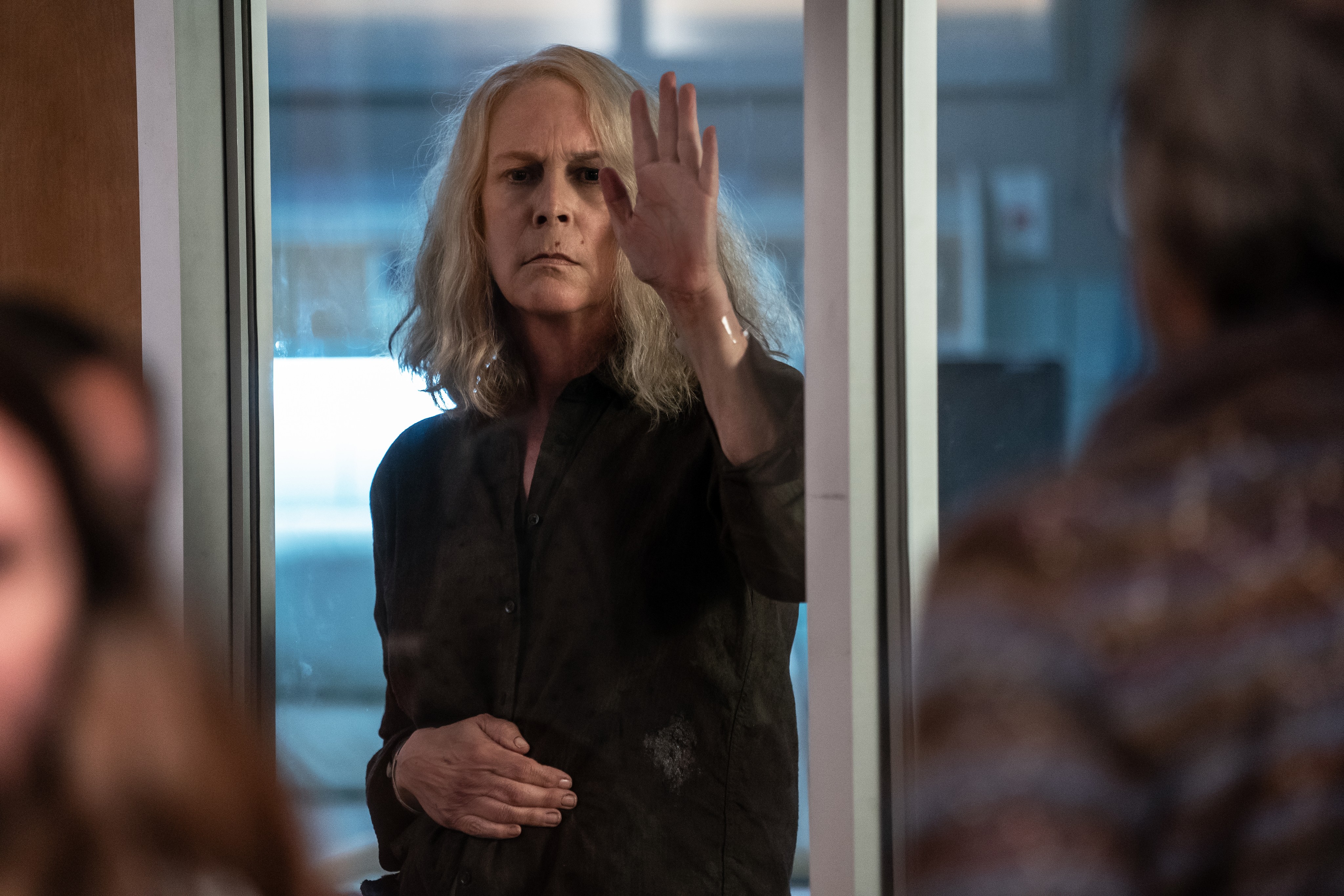 The way things wrapped up, not going to lie, I liked the direction where it was going where I wouldn't mind if they ended with two movies. Then it kept going, without spoilers, and it left a bad taste in my mouth when it went for the shock value. We're already getting the final sequel, Halloween Ends, which is set to come out next year, and there's a chance we could see the confrontation between Laurie and Michael we've been waiting for since the beginning. There wasn't really a point for this to be made. But does that make me want to watch Halloween Kills for a second time? Not really, and watching this has me questioning why even the biggest fans of the series can't seem to like the 2018 version.
Final Thoughts: Halloween Kills should've been a superb sequel that's on par with its predecessor, but this sure underwhelmed me in what this wanted to be in the end. There's no shortage of brutal, bloody kills, and they're around a messy story with fewer scares than before. Let's all hope the final installment will be a big improvement, but this somehow frustrated me after it was over.
Grade: D+