What's the Story: The staff of a European publication decides to publish a memorial edition after the death of the Kansas-born editor Arthur Howitzer Jr. (Bill Murray). This final issue highlights the three best stories from the last decade: an artist sentenced to life imprisonment ("The Concrete Masterpiece), student riots ("Revisions to a Manifesto"), and a kidnapping resolved by a chef ("The Private Dining Room of a Police Commissioner").
For someone who knows his way around a camera, it's always that nice feeling knowing Wes Anderson has given us a brand new film to be in awe by, and in this case, we've finally got his tenth film, The French Dispatch, which had its world premiere at the Cannes Film Festival. His filmography is already distinct enough to know you it won't be your average story, and if you know anyone who hasn't been on board with what he graced to the screen, then watching this won't change their minds. For me, this was one of my most anticipated films this fall since I consider myself a fan of his specific style, even though I still haven't seen three of his films (Bottle Rocket, The Life Aquatic with Steve Zissou, The Darjeeling Limited). We've been waiting over a year for this to come out, so I'll pretty much take anything this has to offer. So far, at the Heartland International Film Festival, this is the film where the theater was pretty packed, and it's no surprise it's the first film from the Oscar-nominated director to be a part of the long-running festival. After you're done watching The French Dispatch, it comes as no surprise this is probably the most Wes Anderson movie Wes Anderson has ever done. However, does this mean it's an enjoyable film? Surprisingly, yes, at least from my perspective.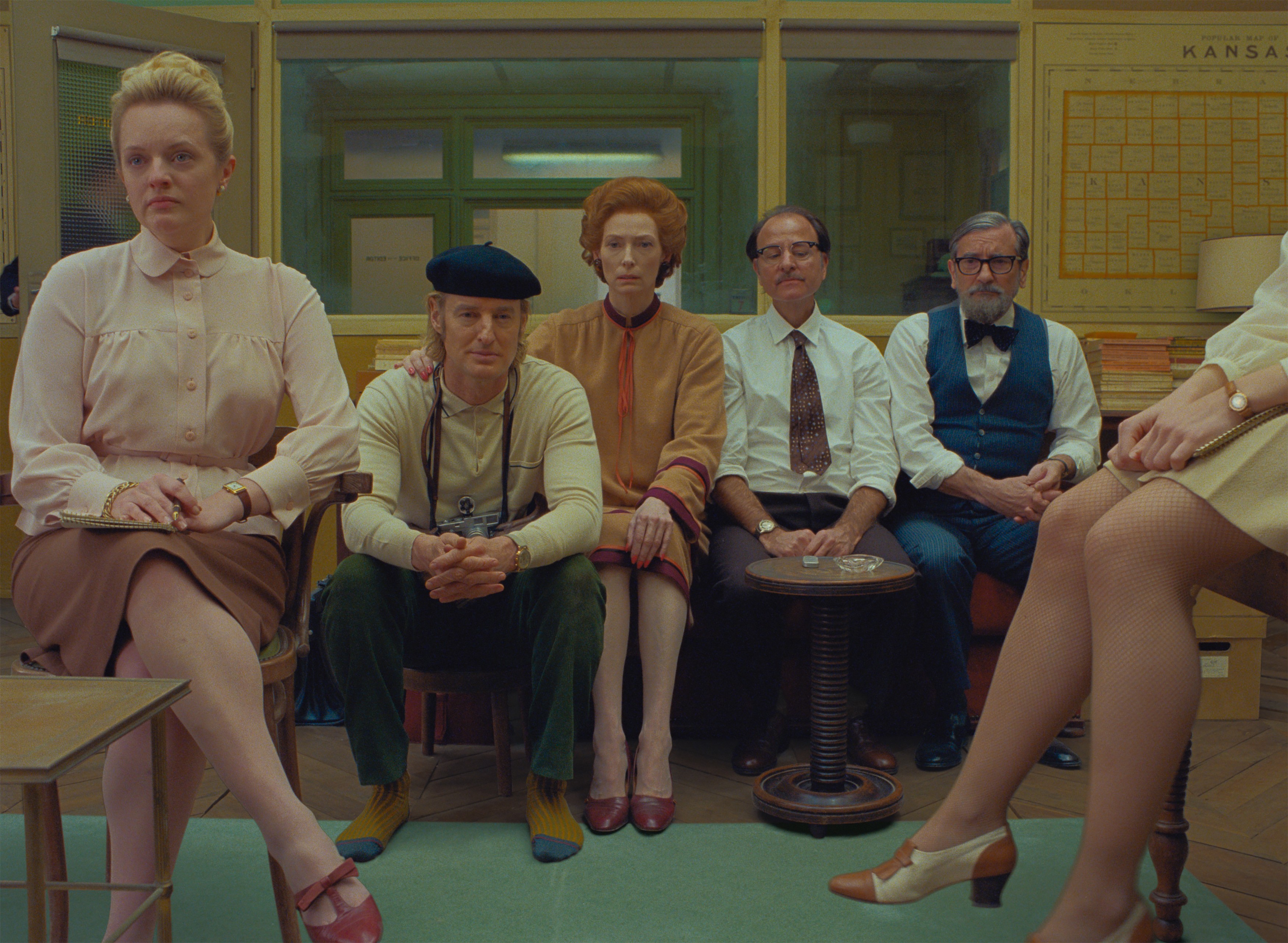 Typically when you have an anthology movie, different directors are chosen to take a particular story and make it their own. Although, in this case, it's only Anderson in charge story before our eyes, you can't expect anyone other than him to make these individual stories come to life. Viewing this as a version of The New Yorker, he called the film "a love letter to journalists," which is all true as it's always nice to see unique writers get the tribute they deserve. Seeing his take on these does pique your interest if you're handed a copy of the magazine itself. Plus, the way it was framed and put together gives us a cool idea if we ever want to see him put together a play. The film is divided into three sections: First, "The Concrete Masterpiece," where an incarcerated abstract artist named Moses Rosenthaler (Benicio del Toro) catches the eye of art dealer Julien Cadazio (Adrien Brody), who wants to sell his art to the world. Second, "Revisions to a Manifesto," where journalist Lucinda Krementz (Frances McDormand) and chess master Zeffirelli (Timothée Chalamet) are in the middle of the student revolution with she writing his manifesto for him. And finally, "The Private Dining Room of the Police Commissioner,' where food critic Roebuck Wright (Jeffery Wright) recalls the time he was involved with the kidnapped son of the chief of police (Matthieu Almaric). Did they seem dense? Absolutely. As I was walking out of the screening, I first thought the middle story was my favorite. However, an hour after I got home, I started to feel the third story was the best of the three, where the style grabbed my attention more, including a fantastic animated sequence near the end.
And if you're familiar with his past film, then you already know it's going to have a vast ensemble cast not to be disappointed with who's involved here. They know what they signed up for to bring their talents through the ways of troupes seen before. So we're probably looking at his most prominent and best cast since The Grand Budapest Hotel, and everybody is on their game. There are your go-to performers that wouldn't be odd to see nowadays with Bill Murray, Owen Wilson, Edward Norton, Tilda Swinton, and Adrien Brody. Along with them are other favorites, from Benicio del Toro, Frances McDormand, Timothée Chalamet, Léa Seydoux, Jeffery Wright, and many others to round out the cast. Out of everybody, Wright's Roebuck Wright stood out as he gave my favorite performance and could see himself as a possible Oscar contender. Though with so many people involved, I was surprised when Christoph Waltz, Willem Dafoe, or Saoirse Ronan showed up, and their respective appearances were only brief.
I saw that this is perhaps his most detailed production since he never has a problem letting his unique mind craft together a story or three from a visual standpoint. Every movement of the camera fills that sudden excitement in your mind for some reason. It's probably the funniest film to come from him where I wasn't expecting to get a ton of laughs out of me, and that's thanks to the usual offbeat and witty humor that comes with the territory, even some sight gags I tend to appreciate more than others. Nothing is more impressive in an Anderson film than the production design from Adam Stockhausen, and you just want to live in those sets before you're asked to leave. There are never going to be any complaints when Robert Yeoman's cinematography has the power to have you amazed through every frame, making it one of the best-looking films this year. I love how he decided to go with both color and black-and-white mixed with a couple of different aspect ratios to feel still cinematic.
Because we're not dealing with a standard structure and it presents itself as an anthology, that will make or break your overall experience with the film. For me, I didn't mind it, but it wasn't on the level where I thought it was excellent the whole time. We don't have the same connection to these characters here than we have in other films from Anderson. Anderson composes some exciting people throughout when you watch them on screen. Still, you can sense an emotional detachment to most of them since they aren't anywhere near as important as the ones written in The Royal Tenenbaums or Rushmore (My favorite of his, btw) that were explored more. As much I can watch anything with McDormand and Chalamet together, it surprised me there wasn't much to them when their story meanders at times. Of course, these aren't connected, though I guess I can understand why these were chosen out of everything else to be published. But because these are short stories in a tightly paced 103 minutes, we still don't get enough time to get through them when they come and gone without much thought about them.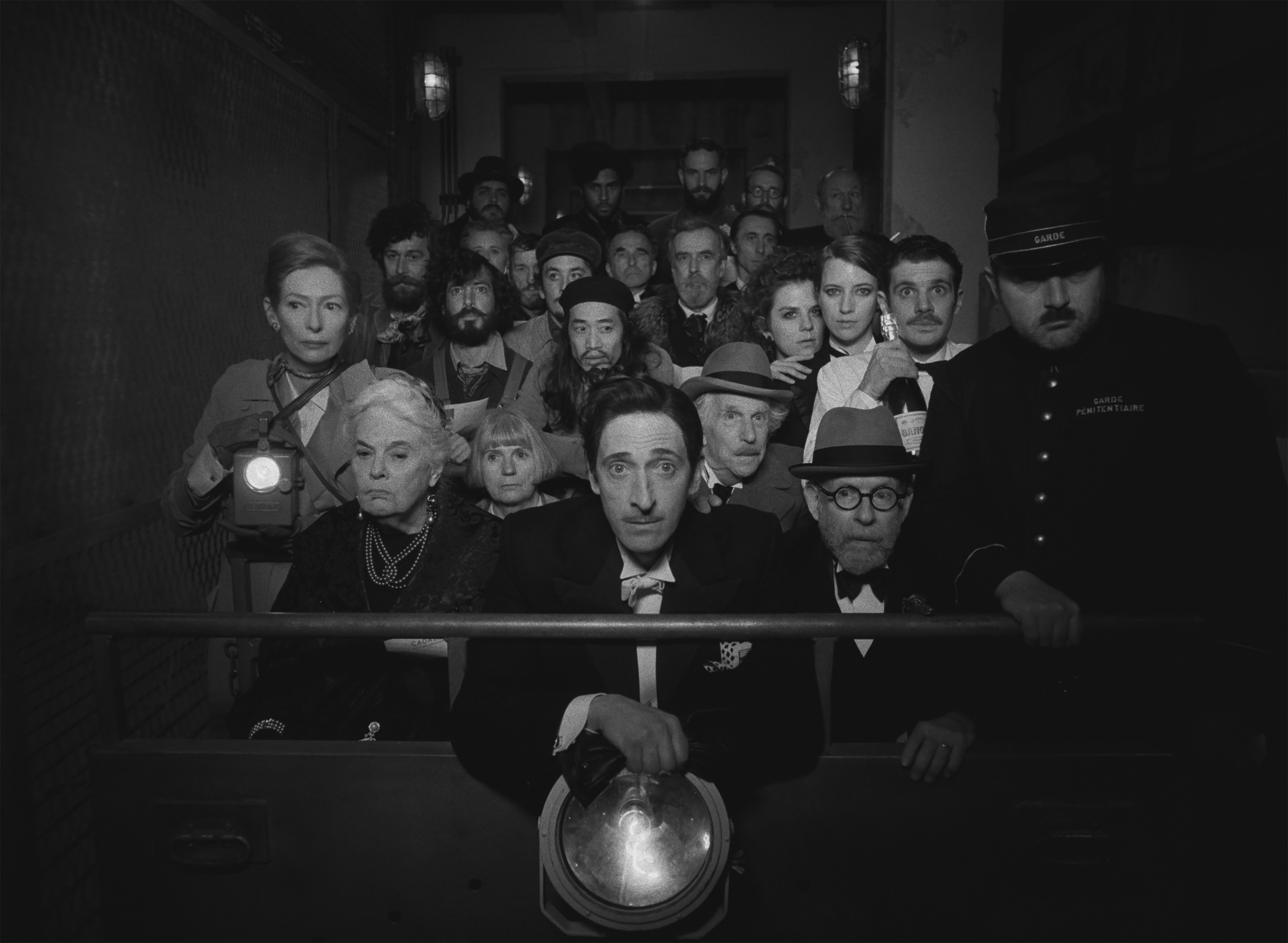 Compared to his other work, The French Dispatch lands somewhere in the middle when you glimpse through his filmography. With that said, it's still a film I can speak about positively, although I can somewhat understand where some might consider this a disappointment and can't take much away from what we eventually got. We might not see this as a contender for a Best Picture nomination, but I feel it'll find a way through its extraordinary technical achievements that'll be everyone's cup of tea. Did I want to love? Yes. Is it still worth sending people to see, especially if they're fans? I would say so. However, I'm excited to see what he has up his sleeves with his next project Asteroid City solely based on who's in it. 
Final Thoughts: The French Dispatch is made for die-hard fans of Wes Anderson. While the emotional connection with its set of characters is hard to pinpoint, there's no denying it consists of humorous moments and beautiful visuals all around. Not great, but a worthy film from him.
Grade: B