After getting pushed back many times after we were supposed to get this two years ago, the world has finally got The New Mutants to see what we can see a different side within the X-Men universe. In a world where everything else moves to next year, this was the one Marvel movie to come out in 2020.
What's the Story: Inside of an abandoned research facility run by Dr. Cecilia Reyes (Alice Braga), Danielle "Dani" Moonstar is the newest arrival of young mutants alongside Rahne Sinclair (Maisie Williams), Illyana Rasputin (Anya Taylor-Joy), Sam Guthrie (Charlie Heaton), and Roberto da Costa (Henry Zaga). But once she's there, they have to fight to escape their past sins and save themselves.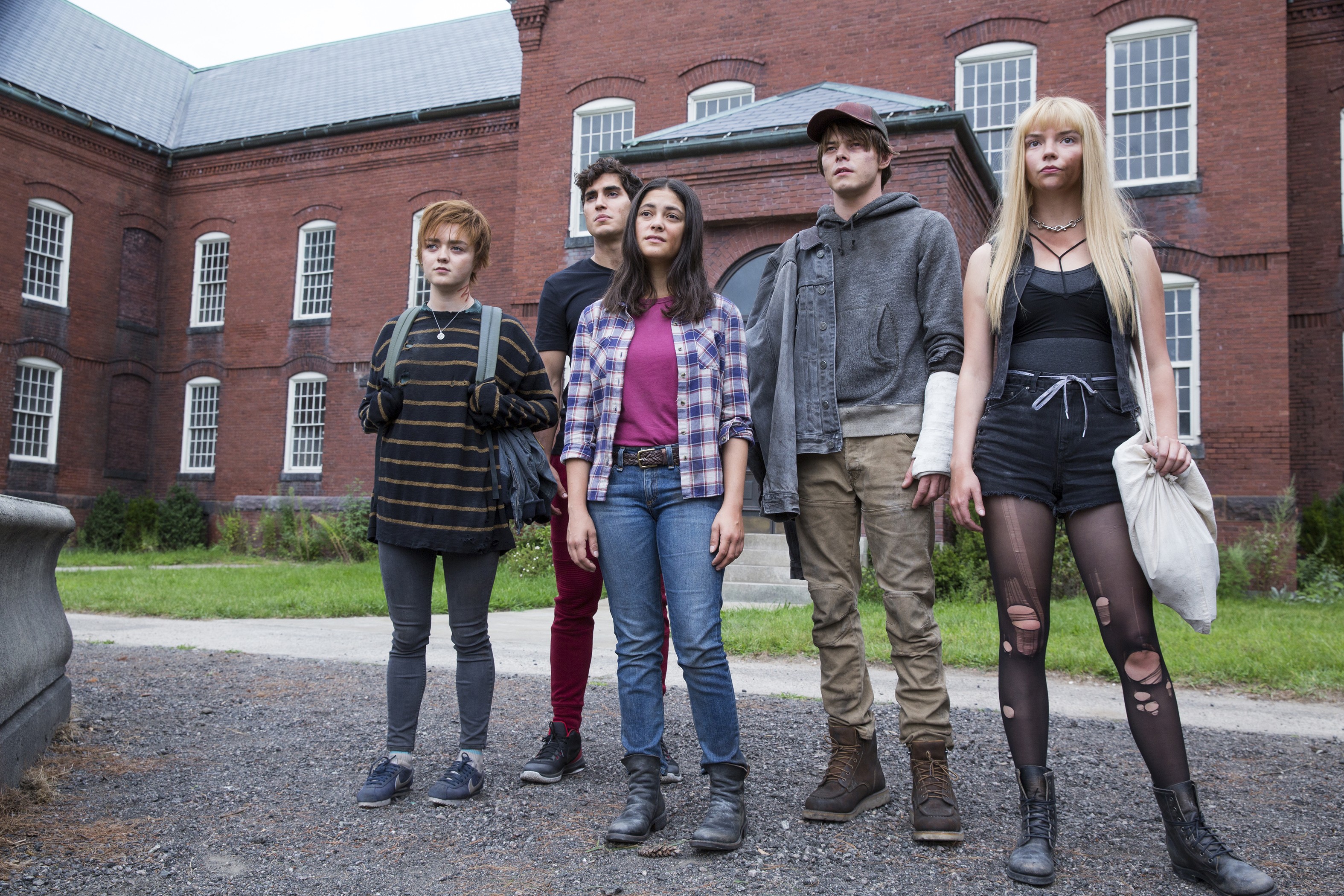 Before its delays, making me wonder if it was a real thing, I can honestly say I was looking forward to seeing how The New Mutants would've taken things on a smaller scale that we might've never seen before, in which it mixes a superhero movie and putting some horror in it. They said it involved reshoots, but co-writer/director Josh Boone (The Fault in Our Stars) said they never happened when Disney bought Fox. We didn't know if they've decided to put it on the streaming platform (Hulu), but they put it in theaters during a pandemic. I didn't want this to be one of the first movies to see back in theaters. As much as I wanted to enjoy this for all its worth, this belongs in the pile of mediocre X-Men films nobody likes.
For Boone's sake, I can understand he wanted this to differ from the others without a huge budget, and having it set in one location with some might call it One Flew Over the Cuckoo's Nest with mutants. The Marvel comics from Chris Claremont and Bob McLeod is a property I haven't read and unfamiliar with, but it gives us new characters to follow when they're in this facility discovering and controlling their powers.
Though when it tries to go for the difference, the movie ends up not being anything much else. I'm shocked this was only 94-minutes when what's happening felt rushed or doesn't have any amount of build-up to make the tension work. The horror element was what I was intrigued by from the trailers, but there was nothing scary about it when it's more focused on being a superhero movie that more like the television pilot that failed to cut, but still in an unimpressed fashion. Were the reshoots meant to make it scarier? It might've been. Overall, it had a hard time finding what it wanted to be.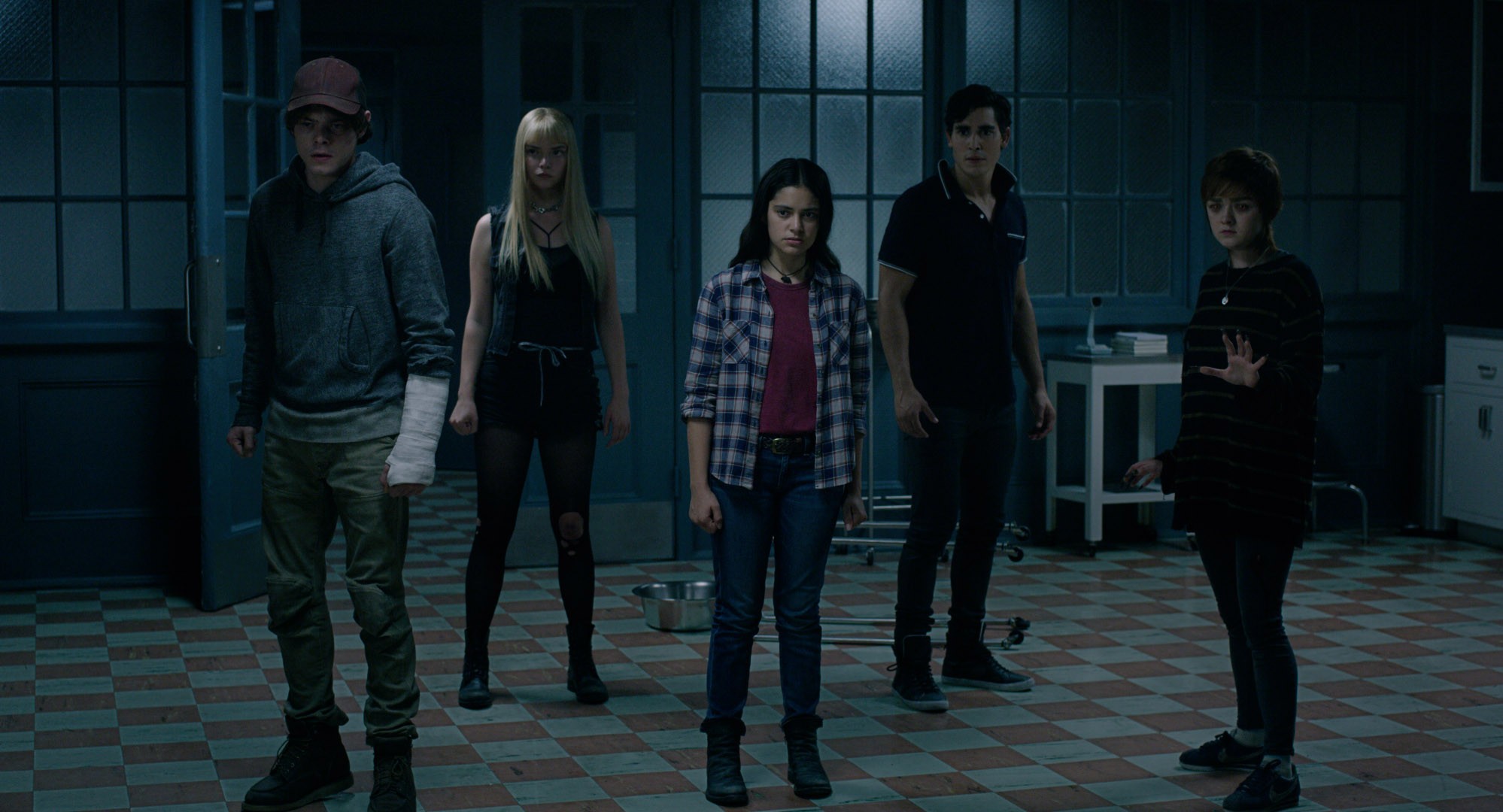 The ensemble has a few starts most might notice, like Maisie Williams as Rahne, Anya Taylor-Joy as Iliyana, and Charlie Heaton as Sam. Newcomer Blu Hunt and Henry Zaga are also here, which the former gives a good performance as Danielle "Dani" Moonstar, even though the negative side is that she's pushed aside from everyone else. Nearly everybody was fine, except they needed a dialect director to work on their respective accents. Taylor-Joy is an actress I really adore, but all her character was at first is to be the mean girl who spits racist insults at Dani. Everybody else including Alice Braga's character were bland with little personality or no chemistry between them.
Half the time, I forget this was an X-Men movie, even though they reference the team twice and have a tie-in that doesn't come as a shocker when it's revealed because of when it was released. This doesn't use its set to its advantage I expected it to be in what was a messy script without something to remember it by. Once it settles into the third act, it still wasn't exciting even when it has action that was too little, too late for me to care.
Final Thoughts: The New Mutants is a letdown both as an X-Men film and a horror film, in general. Nothing here becomes interesting when it's one of the more generic superhero movies out there that aren't worth the abundance of push backs. This ends Fox's X-Men series with another dud following the trash that was Dark Phoenix that aimed to be a success but made a mess. 
Grade: C-