In need of a really good origin story, or just looking for the debt of the first Asian lead superhero movie? Well, look no further when we have Shang-Chi and the Legend of the Ten Rings, the latest entry in the Marvel Cinematic Universe and the second this year.
What's the Story: As a young boy, Shang-Chi (Simu Liu) grew up in this organization called the Ten Rings where he was trained to be an assassin by his father Xu Wenwu (Tony Leung) Though thinking he left his past behind him after escaping and living in San Francisco working with his best friend Katy (Awkwafina), he soon realizes he must return to where he came from to confront his past and find out the person he wants to be.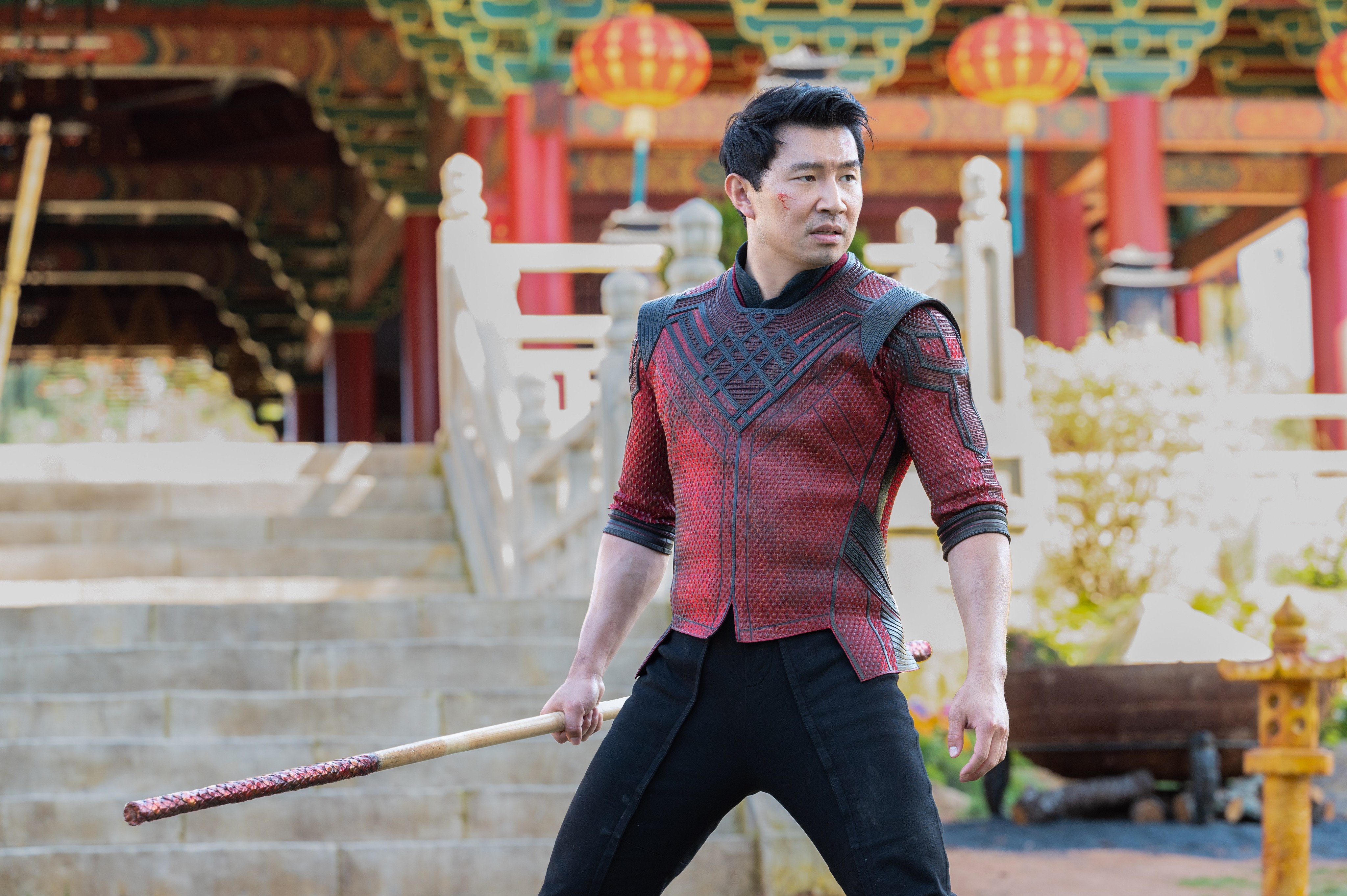 As different as it may appear for Shang-Chi and the Legend of the Ten Rings, I can honestly say I was mildly excited about it. That's mainly because what we have here is a superhero brought to the big screen that I didn't know about until Marvel Studios announced it as part of Phase 4. It's always exciting to experience a brand new superhero make their live-action debut despite never reading the comics beforehand. And it sounds promising to bring the creation of Steve Englehart and Jim Starlin in a big way with the Master of Kung-Fu. The trailers didn't blow me away, but I was still keeping my anticipation to a minimum. A film like this has two jobs to make it work: 1) Can director Destin Daniel Cretton pull off an action movie; 2) can this make me want to see Shang-Chi interact with other Marvel characters in the future? That would be a yes to both of them since this is the freshest standalone film (non-sequel) probably since Black Panther three years ago.
With Simu Liu taking on the lead as the titular Shang-Chi, I didn't know what to expect from him since the Canadian actor was brand new to me and the only thing he's best known for is the sitcom Kim's Convenience, which I never heard of until two years ago. Luckily, we have an awesome welcome to what will hopefully be one more popular character in the MCU as Liu crushed his performance. He had the hardest job at making this character interesting or the film doesn't work. But this is good casting right here. There's some charisma to his character where you can tell he's giving his hardest to get everything right, and you're able to get behind him with what was dealt with as a child and trying not to let the past be a struggle for him. If that's not all, Liu handles the action, comedic, and dramatic beats so well when he has to carry a scene on his own. Watching him in this more me pumped to see what this character will do next in other outings.
Not only is he great, but he shares screen time with Awkwafina as Katy that couldn't have been better. This is already going to be one of my favorite performances her; proving she's getting better with each project she takes on, and I'm always going to like MCU friendships when done right. Shang-Chi and Katy have that platonic friendship I never got tired of. When the film asks for it to be funny, I found myself laughing, mostly because of her being the film's comic relief. Though I didn't expect Tony Leung to become one of the better villains we had that won't be labeled as forgettable. There are unexpected layers inside this character that surprisingly made him not just a terrible father and wanting to find a way to rekindle their family again. It's because of Leung's performance as Wenwu lets us know why those choices are marked to him that I came as a surprise. And thankfully, I don't think anyone will have a problem with this version of The Mandarin.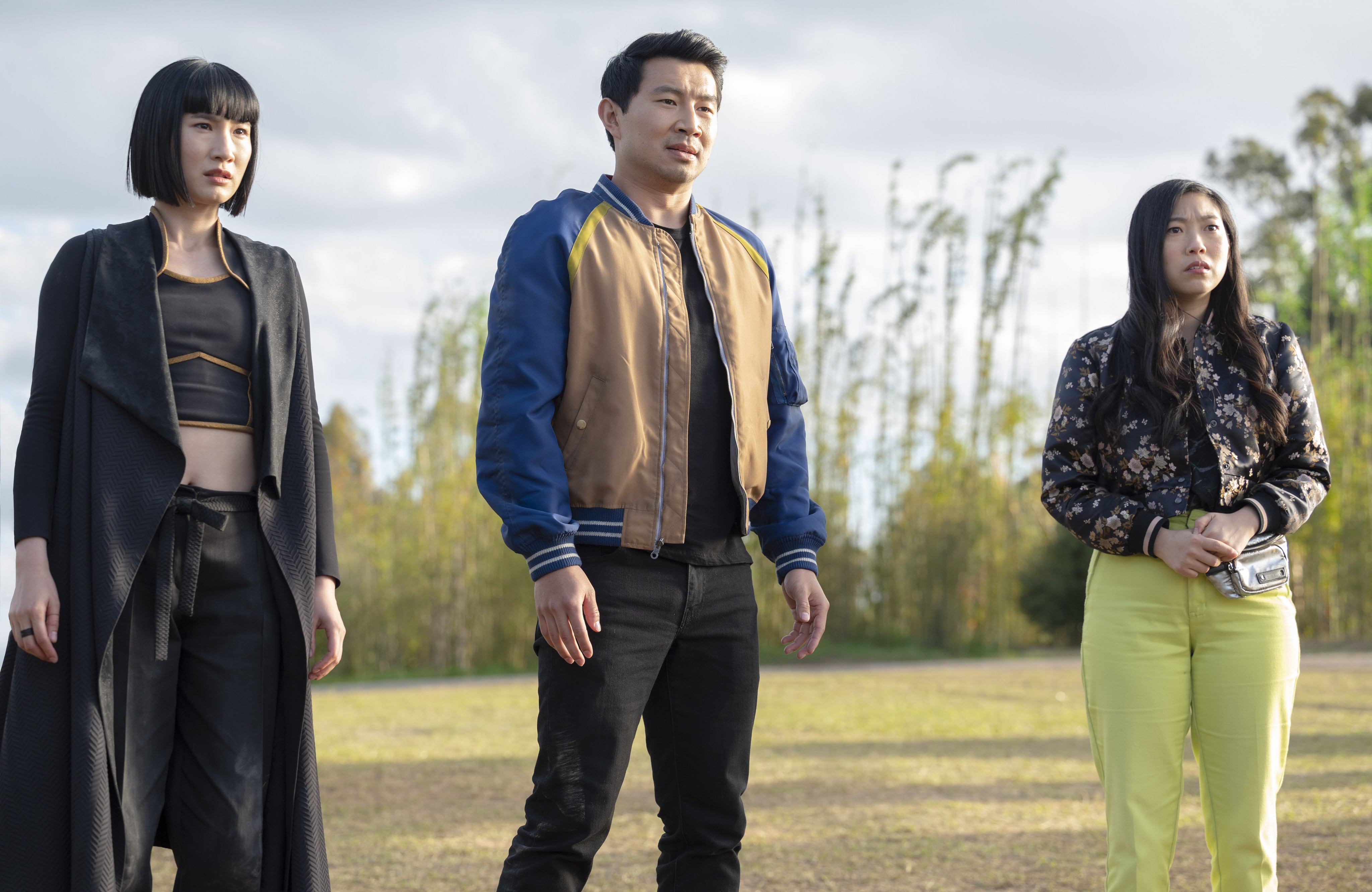 But it was fascinating knowing we have another director who has done smaller films in the past is up to take on a huge blockbuster. Sometimes it works; other times, it doesn't. When you look at Cretton's filmography, Short Term 12 (2013) and Just Mercy (2019) were underrated by him, while The Glass Castle (2017) was more of a disappointment. The best compliment about his direction is that it feels totally different for a film set in the MCU, as though it's a more big-budget martial arts movie with a stylish twist to it for mainstream audiences everywhere. I don't know if he was a fan of the comics, but I sense he wanted to make an adaptation that will respect the source material and know what he's doing. While at the forefront is an action movie, there's a side to this that's also a family drama that worked. The inclusion of flashbacks throughout the story helps a lot and understanding where the characters are at in fleshing them out, especially between Shang-Chi and his father. Even while it wasn't making me emotional, I still found myself caring for them and what they've been through. More importantly, it does a solid job at keeping your mind moving forward and making something of yourself. And just like how Ryan Coolger made Black Panther with a great representation for the Black community, I feel there will be a positive response in how this is a great representation for the Asian community. This is the coolest thing to have an Asian superhero be the lead, and it will certainly live up to everyone's expectations.
But what I was excited about the most when walking into Shang-Chi was the action, and they didn't disappoint me in the slightest. For my money, these are some of the most unique and amazing fight sequences within the MCU in quite a while; I just found myself being captivated by every one of them. Not the first time we've seen the style of martial arts inside this universe, but the style of how it was pulled off without the annoyance of poor camera work paid off big time. Take notes, future action directors. It's like you're watching a classic martial arts movie like House of Flying Daggers or any classic kung fu movie with the touch of the superhero genre thrown in there for good measure. It hooked me already with an incredible sequence on a bus in the first act and managed to impress me more as the film continues. I also saw it in IMAX, so the entire screen was filled up. Props to the choreography, the stunt team (especially the late Brad Allen), and the beautiful cinematography is done by one of my favorite DPs, Bill Pope.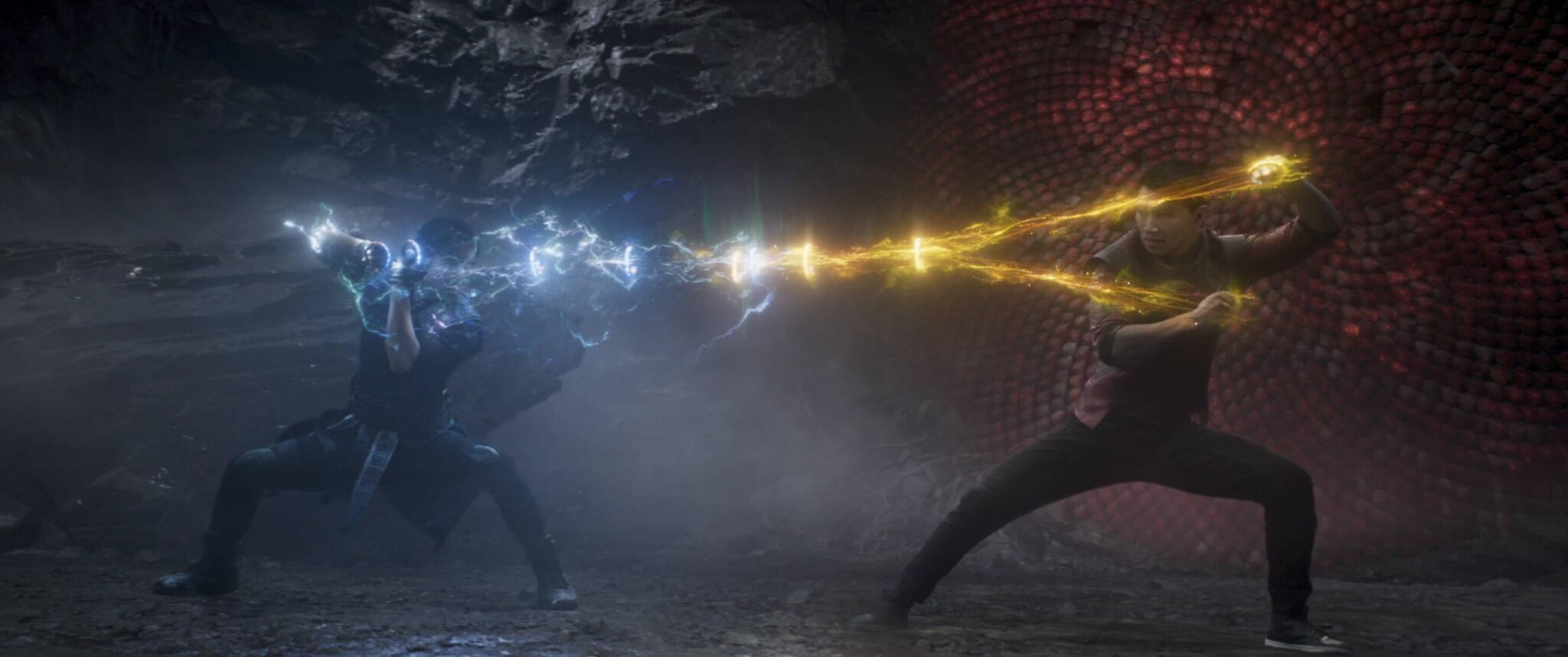 Though I had fun watching this, I wouldn't go as far as to say it's a "great" superhero film at the time I'm writing this since were problems I had. After an exciting first half, I certainly noticed the pace dipped in the second act where there's much more downtime in going into the world-building and mythology that was needed and kept my interest on the screen, but it could've cut out, say, 15 minutes. And though it got its handle in delivering on the action spectacle, the climax resorts to being a kind of familiar to other MCU movies where it relies on questionable CGI that took away from the amazing fight scenes from before. It's still watchable, but it wasn't blowing me away entirely.
Overall, I think Shang-Chi is worth checking out, as you should with any Marvel/ superhero film I've enjoyed in the past. It's an impressive job on part of Cretton, especially for giving us a character very little has even heard of and will make him popular now than he ever has. Some things could've been improved, but everything comes together nicely filled with adventure and stands on its own. Would I like to see a sequel? Sure do. We're actually got a good movie out during Labor Day weekend that will make money at the box office, so please check it out so we won't have to wait longer for the remaining comic book movies later this year.
Final Thoughts: Shang Chi and the Legend of the Ten Rings is a surprisingly entertaining film to join inside the MCU. Despite being unfamiliar with the property, it certainly delivers on some of the coolest action sequences and a true breakthrough performance in Simu Liu as the title character. While it's not perfect like everybody else has been saying, I'm definitely going to find myself re-watching this. And yes, there are two post-credit scenes worth getting excited about.
Grade: B