The return of James Wan coming back to do an original horror movie is back. Not that he's been gone long (he had been producing a ton recently), but you have to expect his latest Malignant to be right up there with his other hits from the genre like Insidious and The Conjuring. Watching this is much different from his previous efforts that will blow viewer's minds.
What's the Story: Madison Mitchell (Annabelle Wallis) is paralyzed by shocking visions of grisly murders, and her torment worsens as she discovers that these waking dreams are in fact terrifying realities.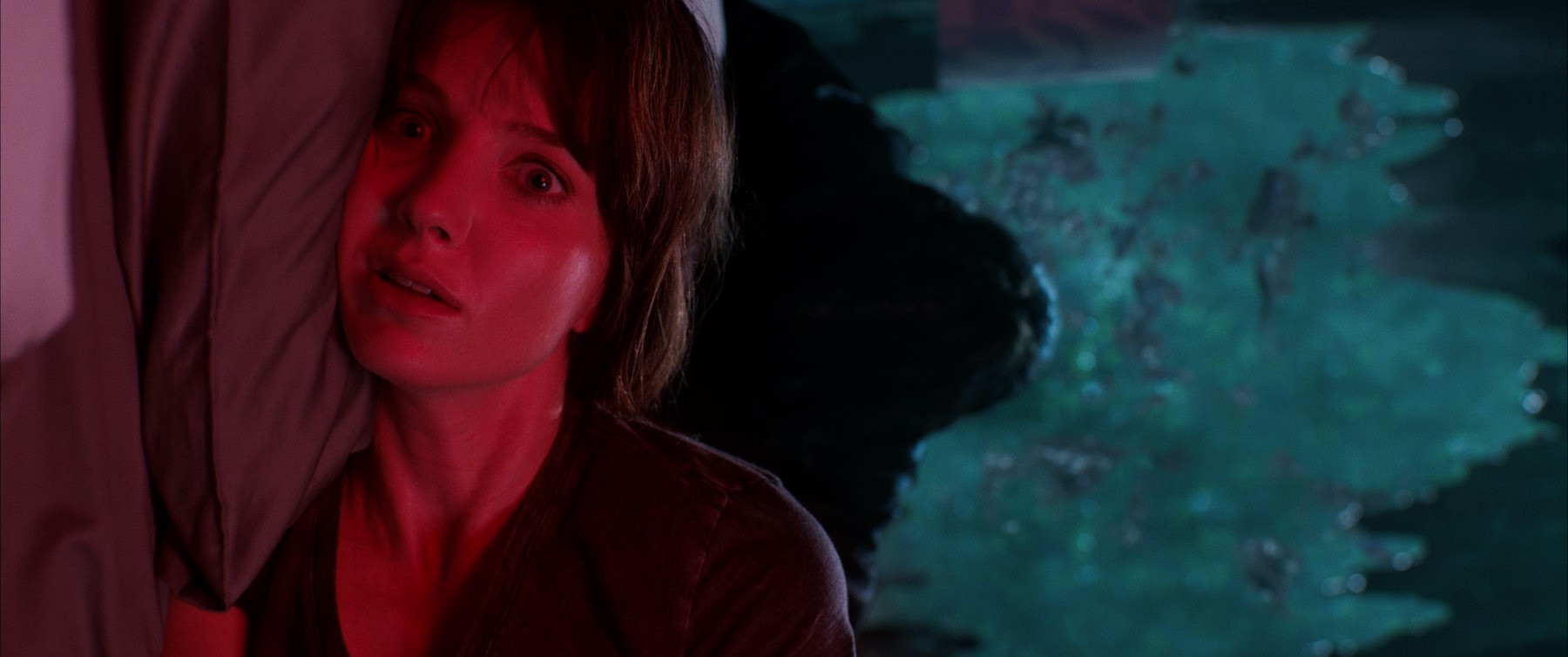 Honestly, that's all the plot details I'm willing to take on since I don't want to spoil what will be going to occur later on. You automatically hear Wan directing another film, and it's already intriguing to see if he could make nightmares happen overnight. Though it had me nervous since there was little attention for Malignant as no reviews were released and little marketing from Warner Bros./ New Line Cinema happened aside from a few ads on TV. From what I heard, it was because they didn't want to go into spoiler territory. I had no idea of what this could be from the trailer. But after sitting through it, maybe it best to go into this blind to find yourself calling it bonkers. Do I think it's the director's best work? Not necessarily, but was it worth watching? You bet.
Malignant felt like the kind of movie to watch at a sleepover and get freaked out by. As someone who hasn't seen an Italian/ Giallo horror flick because of how weird they look, I couldn't help but think Wan wanted to make one similar to a mainstream audience. And it was no surprise his style of direction is really on-point this time where it offers a tense atmosphere in his scenes if something suspenseful might happen. There's even this cool overhead sequence of Wallis going from room to room in her house that was structured stunningly.
The performance that'll most likely be talked about the most is Annabelle Wallis in what I'm glad to say is her best performance yet. She's usually in the supporting roles in mostly forgettable movies, but her character is going through a traumatic time when we see her as Maddy when we start to learn more about her as a child. It's great to see her in a role where the script has her doing things unexpectedly. Even the relationship between her and Maddie Hasson as her sister Sydney was a bond that gives the film a bit of heart.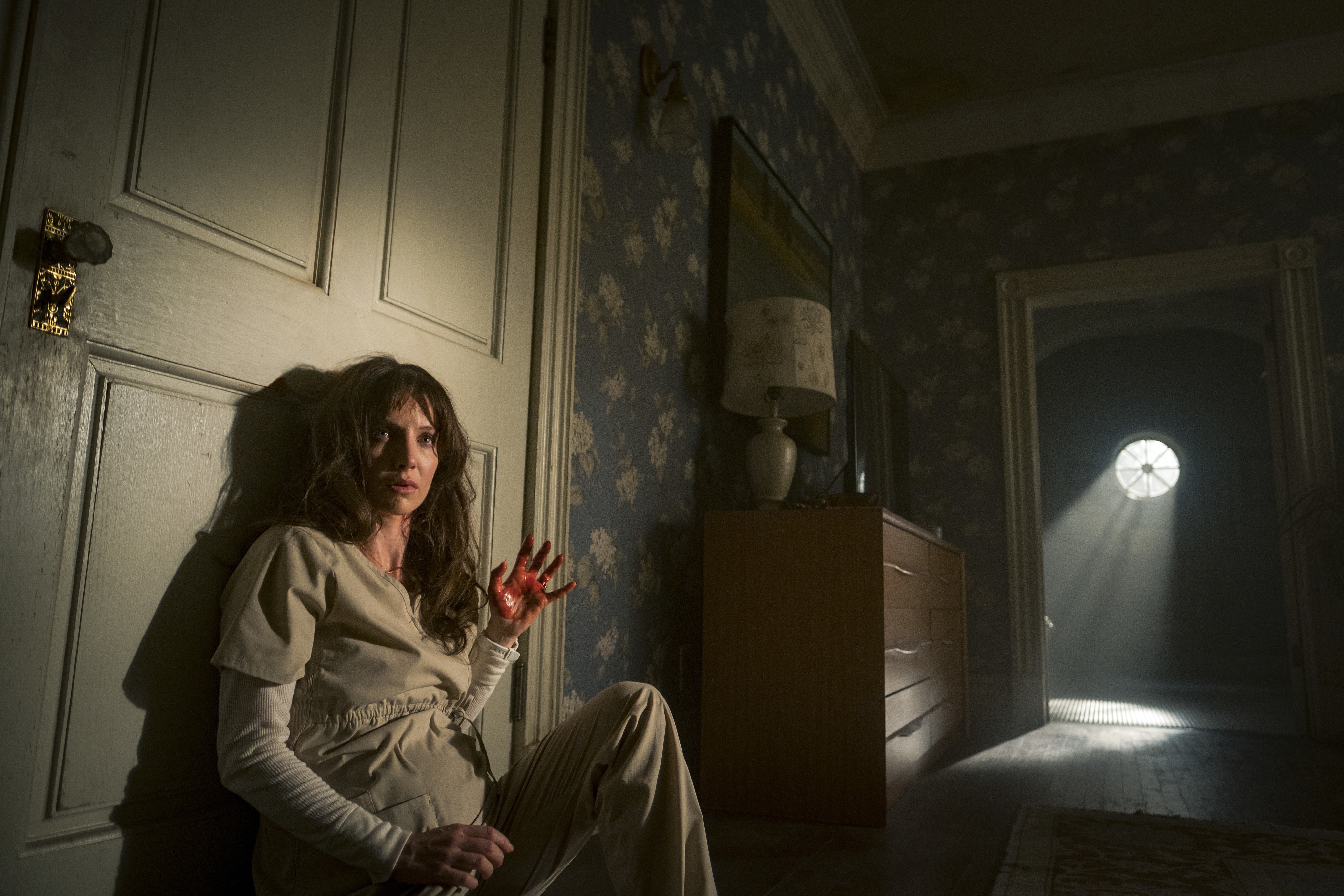 The best thing about Malignant is that it's definitely scary, at least to me. Not entirely, but I found myself surprised by the better-executed jump scares and sense of tension Wan brought here. I even had to look away a couple of times since I sensed something will show up. From what I was watching, It almost harkens back to the days of supernatural horrors of the 70s/80s with a touch of beautiful cinematography (by Michael Burgess) we don't usually see in these movies nowadays. And just when I knew where it was going, I wouldn't say it's predictable when certain aspects are revealed in the same vein as something like Drag Me to Hell.
While I had fun with what this had, some problems kept me from embracing the intended campy nature of it. Sometimes Akela Cooper's writing can come across as cheesy, which made me think if was meant to be, I don't think most of the dialogue worked with a few characters, and I had hoped it wouldn't bother me. It was like that during the opening scene that still had me engaged early on, but the dialogue wasn't sitting well with me. And even for 110 minutes, it felt longer than it should've.
But nothing will prepare you for what the third act has for those willing to watch because it goes hard, especially from the director's perspective. Just from reading the reactions from others, you're either going to love or hate it from how the twist is played out. For me, it shocked me, and I was able to find it thrilling when it goes bloody insane. My reaction was pretty audible. I'd say this is a good thing this was R-rated because while his Conjuring films are basically the rating they've been given for being scary, this is the bloodiest Wan has gone in his filmography. It's a lot, but I'm probably going to remember it for a while. The word out of my mouth when it was over was, "Okay."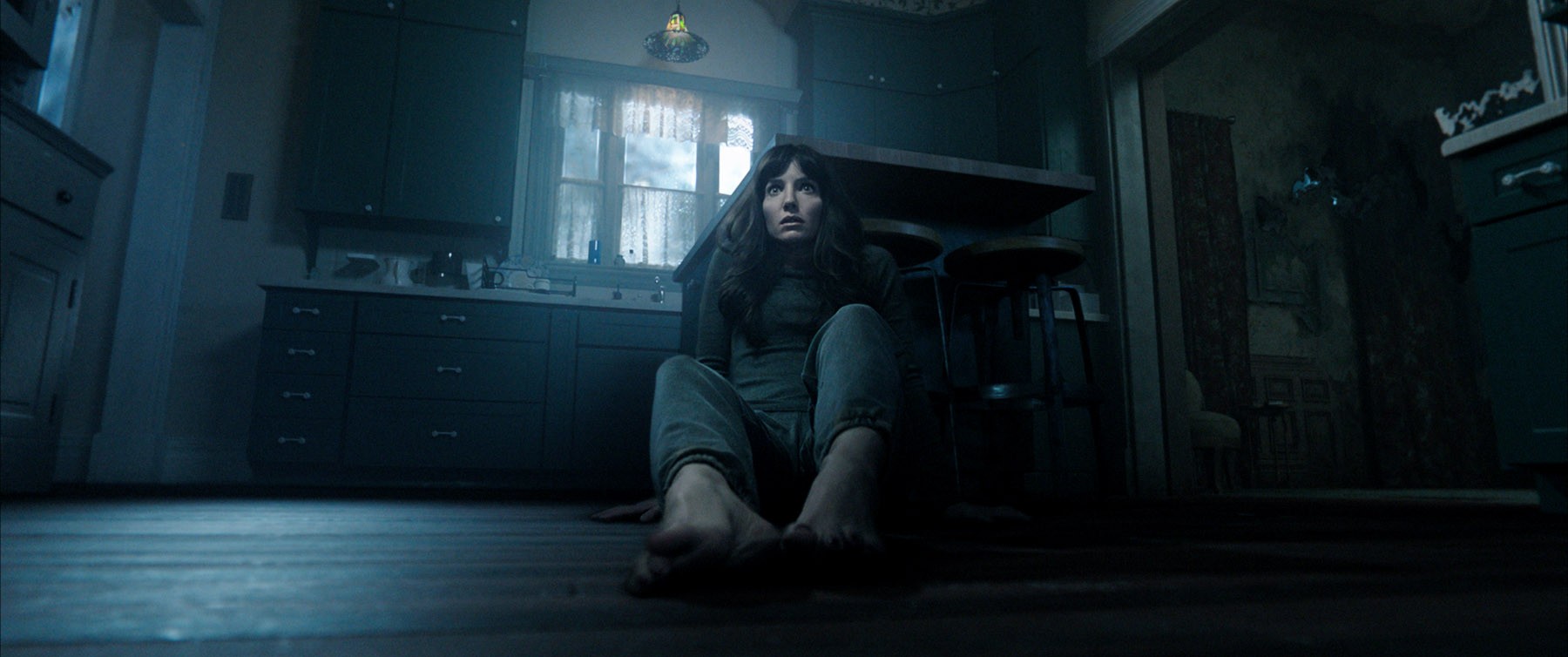 It might take me another viewing to like it more probably, but while not perfect, Malignant will grab its viewers with how fun and creatively scary that's even the biggest Wan fans won't complain too much about it. You're either going to love or hate it, and that's based on your overall feelings of how you perceive the genre or how the story is executed in your mind. Since it's available on HBO Max, I'd say it's best to watch this quickly to avoid spoilers.
Final Thoughts: Malignant manages to be unsettling as to expected from James Wan's return to horror. Some of the writing could've been better, but he goes all out in terms of scares and the surprises. The third act will be polarizing to some, though it probably wasn't too much for me.
Grade: B-