What's the Story: An ancient Japanese clan called the Arashikage welcomes tenacious loner Snake Eyes (Henry Golding) after he saves the life of their heir apparent Thomas "Tommy" Arashikage (Andrew Koji). Upon arrival in Japan, the Arashikage teach him the ways of the ninja warrior while also providing him something he's been longing for: a home. However, when secrets from Snake Eyes' past are revealed, his honor and allegiance get tested — even if that means losing the trust of those closest to him.
Honestly, not a single bone in my body was looking forward to seeing Snake Eyes when it was first announced. That negativity could've changed when I watched the trailers, and even those boosted little confidence. This isn't because it was a dumb idea of having a spin-off of one of the coolest characters in the franchise since there's some potential somewhere to serve as a reboot, but this is the third G.I. Joe movie from Paramount Pictures that'll more than likely be underwhelming. I really hated 2009's G.I. Joe: The Rise of Cobra, and while the 2013 sequel G.I. Joe: Retaliation was an improvement, it still was a missed opportunity to be entertaining. But, despite those low expectations walking in, all I wanted was to get some amusing backstory that would set up the rest of the series nicely for old and new fans of the popular Hasbro toy line to prove this was a good idea to make. As it turns out, there was no reason since it's rather mediocre.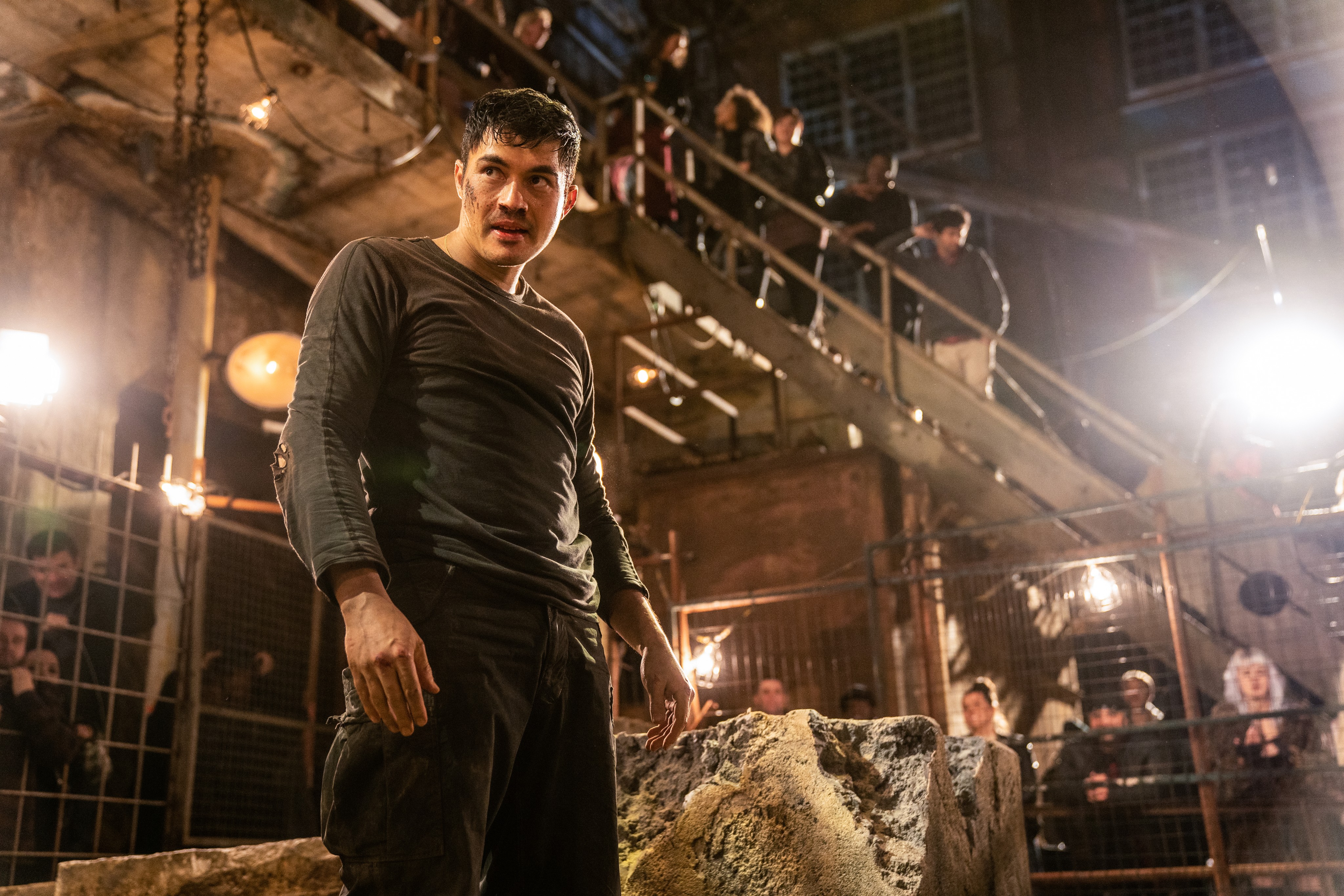 If we're talking about what works in this movie, it shouldn't be shocking to say it comes down to both Henry Golding and Andrew Koji as Snake Eyes and Tommy/ Storm Shadow, respectively. Golding remains one of my favorite actors in the past few years with the films he's appeared in, and this casting alone sounded good enough to have me curious about him being the lead. I liked his performance with the addition of being charismatic, but there wasn't an ounce of me that made me care about his character because I personally found him unlikable. That shouldn't be the case with the main protagonist, but there was never a point where he earned his loyalty to everyone around him with no real attachment to get behind him. The changes didn't bother me, but he doesn't have an arc that's in any way compelling to the rest of the movie. And I wasn't familiar with Koji besides just learning he's the lead on the Cinemax/ HBO Max series Warrior, but I'm glad to say he nearly steals the movie from everybody. His character was the easiest to root for once we get to know him more. Luckily enough, there was some valuable brotherly chemistry between them that help keep the movie alive. But other than that, this should've been better.
Seeing director Robert Schwentke's name was already a bad sign since he's responsible for providing the world with terrible movies in the past like R.I.P.D. and The Divergent Series: Allegiant since he wasn't the first person in mind to think of when handling Snake Eyes. To no surprise, he brought nothing new in what seems to lack so much style not injected in the movie. Even if this was the way of bringing new light to the franchise, never in my mind did I thought this was a G.I. Joe movie because I didn't see it. Something was telling me this had to be going the same way where Bumblebee proved to be a successful and emotional spin-off that ended up becoming a surprise, whereas this did the opposite in not justifying why it exists. This could've been another story and the writers (Evan Spiliotopoulos, Joe Shrapnel & Anna Waterhouse) thought it would be better if it was better as an origin story for the character of Snake Eyes. Even so, it didn't have to be this generic. The overall storytelling is difficult to keep up or know what's happening when it gets serious and surprisingly boring. I forgot he has to complete three challenges he has to pass to show he's worthy, which includes fighting giant CGI anacondas. No, seriously. It's predictable despite knowing full-well this happens before the main character joins the G.I. Joe team, but it doesn't even try to sneak in a twist once in a while. When it has time to focus on the backstory on Snake Eyes and Storm Shadow, it's there for anyone's interest, but you're left wondering how it might wrap up when it feels longer than ever. It's easy to see how this is about being loyal and becoming someone stronger, and a better team wouldn't help to make it work even more. Without spoiling, there's a moment where the fault is on Snake Eyes, and you don't realize it until when it wraps up.
But even with that, you also go in expecting to be stunned by some memorable action sequences throughout, right? Wrong, because I couldn't get over how unimpressive the action and fight sequences were in this not only because they didn't bring much to be thrilled by, but they went the dumb route of using shaky camera work and bad editing to make it immersive and it cannot be that when the camera is too close to the actors. That has always been a major annoyance with action movies that can't take the time to film a scene properly, especially if it involves martial arts. There's no shortage of sword fights and a motorcycle chase through the chorographic stunt work, yet the general filmmaking of it all doesn't match. It can entertain some out there. Still, haven't Hollywood learned their lesson about never going through that phase again since nobody in the world enjoys the fact the audience can't see lick as people are fighting?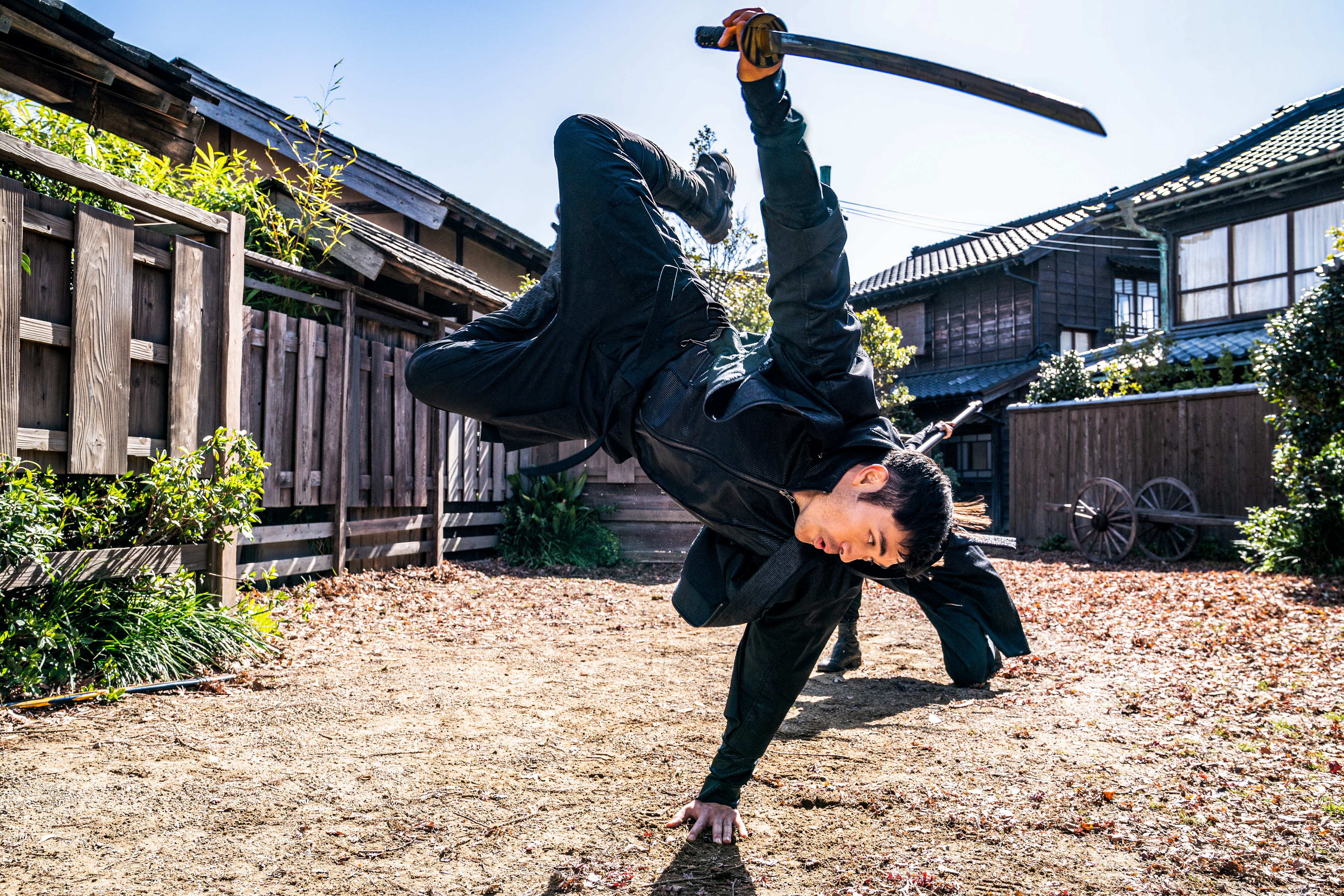 And how dare this movie wastes the casting of Samara Weaving and more importantly Iko Uwais? Besides Golding, hearing she was going to co-star in this as the character Scarlett was enough to give it a chance, and this didn't give her much to do since she shows up in the middle where it showcases how badass she is and doesn't appear again until the third act. Shame, I say, to not using more of one of my current crushes to essentially be forced to have the audience remember the Joes and Cobras exist. And does it try to set itself up for a sequel? Yeah, but I don't want it to happen unless it has a good enough reason to exist, unlike what we got here since there was little fun to be had with this origin story. In the end, is it safe to say it's better than the previous two films? It lands in the middle where it still serves as a disappointment. You're not gonna be missing anything if this is the only movie you've been waiting for this entire summer. Also, what a dumb move to show the last shots of the ending and mid-credit scene in your trailer.
Final Thoughts: Snake Eyes: G.I. Joe Origins did absolutely nothing for me, even with those low expectations. Henry Golding and Andrew Koji gave decent performances, but when they're surrounded by a generic story with poorly edited action set pieces, that leads this spin-off being dull and forgettable. This should've at least be an enjoyable time in how this cool character came to be, and it couldn't get me on board when it wasn't fun at all. Maybe it's best if we stop making G.I. Joe movies because they will never be entertaining.
Grade: D+