What's the Story: Dr. Lily Houghton (Emily Blunt) enlists the aid of wisecracking skipper Frank Wolff (Dwayne Johnson) to take her down the Amazon in his ramshackle boat. Together, along with Lily's brother McGregor (Jack Whitehall), they search for an ancient tree called the "Tears of the Moon" that holds the power to heal — a discovery that will change the future of medicine.
Jungle Cruise finally sees the light of day a whole year after it was supposed to come out in theaters. And what we have here is another movie based on a famous ride, opening in 1955, all over Disney theme parks, including Disneyland. From the times I visited Magic Kingdom when I was young, I don't believe I ever rode on it. But it must've sounded like the more interesting attraction to make into a feature film with some form of originality thrown into a story. This is not the first time they have done it before it since there was the success of the Pirates of the Caribbean franchise, and then a few on the total opposite side with critical and box office flops like The Haunted Mansion and Tomorrowland. Honestly, I had given little thought walking into this since this wasn't anything I was exactly expecting from this when I didn't know it was still coming out until a few months ago. There was a strong feeling Jungle Cruise was going to be one of the better ones to come out, and while it's far from a brilliant film, this latest adventure has no shortage of fun to be had for all ages.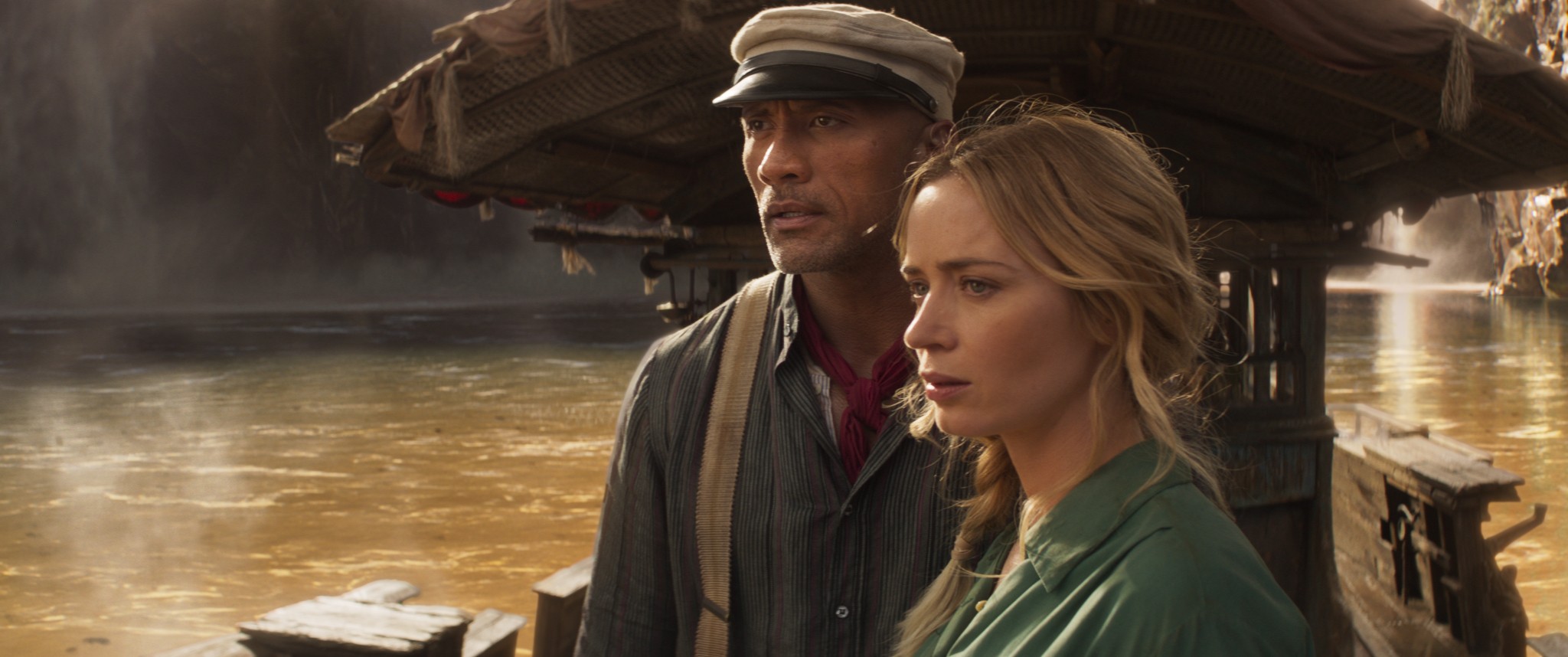 Coming from someone who just thought the boat ride was all about looking at fake animals down a river, or at least that's what I thought about in my mind. Director Jaume Collet-Serra, best known for his collaborations with Liam Neeson (Non-Stop, Run All Night) and his next project being next year's Black Adam, is taking a big step into the blockbuster realm with a $200 million Disney film that could've easily come out in the '90s or early 2000s, as audiences will eat up anything relating to summer popcorn fun to be inverted by. You can tell he and the writers' job was to create and expand the ride to give it this sense of adventure filled with explosions, rapid waters, and possible romance? It must've been hard trying to come up with a story comfortable keeping a good balance of tones to not feel contrived. While all the while, thinking it would be nice to travel through the Amazon yourself. And it's a film that captures what people liked about Pirates of the Caribbean, Indiana Jones, and the remake of The Mummy all rolled into one, even if it borrows heavily from them.
Just from the trailers alone, was there any chance the two leads wouldn't work together well? Not a chance. I love Dwayne Johnson and Emily Blunt, and it won't be shocking to say these two had charming chemistry with each other as Frank and Lily. The charisma is strong with both of them here as you can expect from actors capable of being in the lead, and their exchanges while on their quest were better than I thought. Something tells me I wouldn't mind seeing these two in another movie together with each other while filming. since I can believe they had fun working e Luckily enough, the film progresses to a point where it gives the opportunity to develop their characters enough to make us care for them, especially Frank that I wasn't expecting. Jack Whitehall as Lily's brother McGregor wasn't the annoying sidekick out of his element I feared he would be as I thought he tagged along well on this adventure. And he isn't the first gay Disney character (Which they always tell us), but there was a pleasant moment between him and Johnson where he basically comes out came across as endearing, in my opinion. There's also Jesse Plemons having a ball as one of two villains Prince Joachim, a German aristocrat who is on the quest to find the tree to help Germany win the war. He might be in a totally different movie, but I'm all here for him. And was there a reason Paul Giamatti is in here as Frank's rival? Probably not, but it feels like we haven't seen him in anything in a long time, so I was happy to see him even though it's definitely a supporting role.
The first half hooked me in with the initial setup, which was easy to say the overall film could lean either way but, mostly, I was engaged quickly. There's nothing particularly groundbreaking in terms of the action sequences, but it dares itself to be entertaining enough to get through each act in a swashbuckling kind of way. The most surprising thing I never thought I took away from watching this was it was pretty funny. Probably nobody will think that since they'll believe it falls flat, but I couldn't help but to laugh at some hilarious moments, especially when Frank tells the type of dad jokes with puns early on that you will find both amusing and corny. They work on me, sue me.
As much as I thought Jungle Cruise was decent enough, did I wanted this to be more thrilling and memorable as one could think of? Kinda. The plot doesn't out of its way to being the most daring or unpredictable. It was around the second act where it wasn't as investing, which is why I felt it goes on a bit too long when there wasn't action going on. There are plenty of movies about finding magical item has been done before. And even the third act felt the weakest of them all. Not only that, but some of the visual effects work throughout were impressive or felt like it was underwhelming where I couldn't tell if they were finished or not. Especially during the third act where its dark setting won't help anybody or with Édgar Ramírez's villainous conquistador character Aguirre, who's been cursed and once failed to complete his journey to find the tree. A good actor Ramirez is, I didn't quite care for him since I saw him more of a rejected Pirates villain.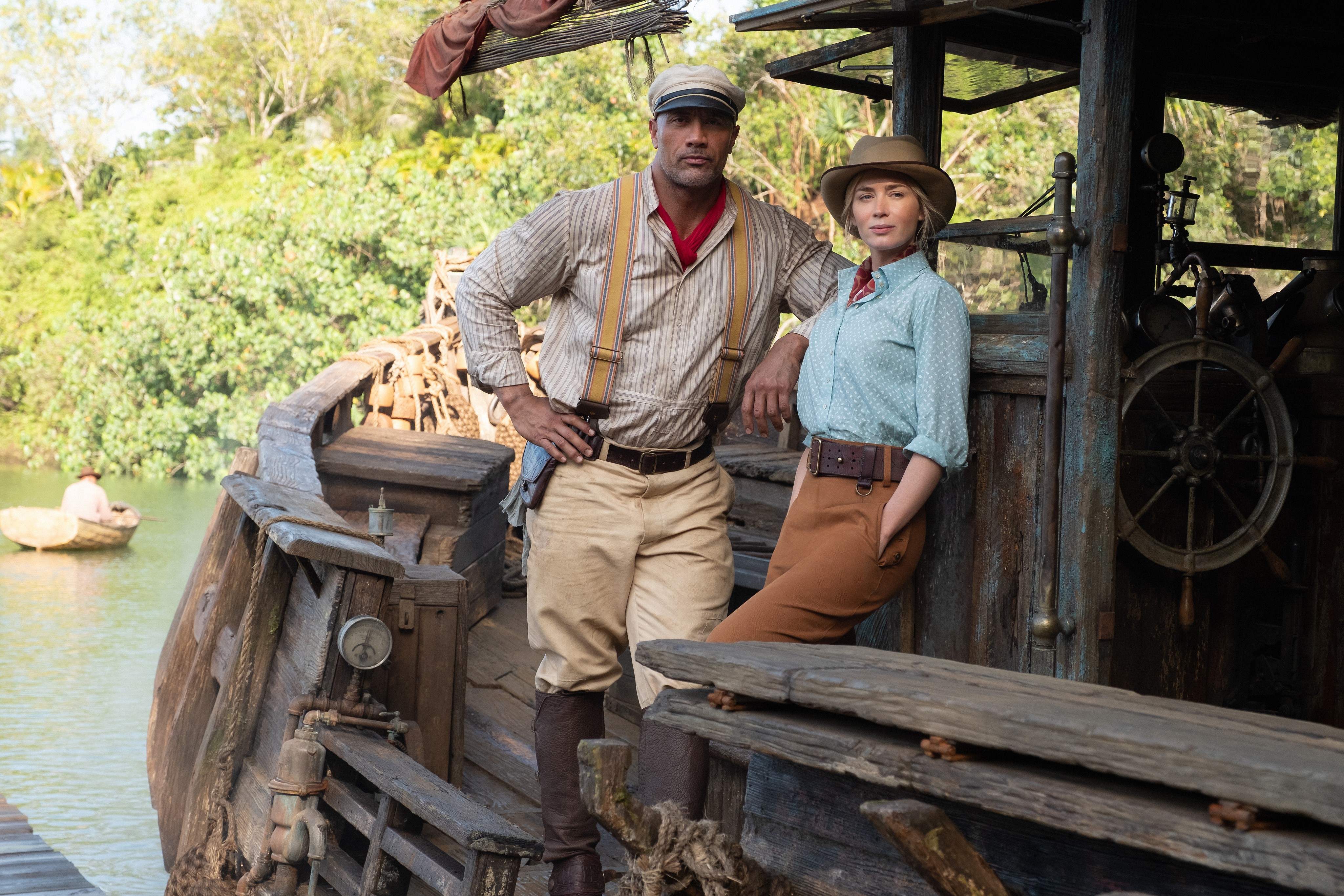 Overall, I didn't mind what Jungle Cruise had to offer. I wouldn't call this one of the best films this year from the studio, but whether you see it in theaters or at home on Disney+ as the last movie associated with Premier Access, I can certainly see some having a blast watching if you've been missing out going to an amusement park. Even despite the PG-13 rating and a few moments where it might frighten them, I can see kids enjoying themselves with this.
Final Thoughts: Jungle Cruise might be pretty similar to other movies out there and the CGI is hit-or-miss, but Disney's latest based on one of their rides has fun to be had, thanks in large part to the adventitious aspect and chemistry of Dwayne Johnson and Emily Blunt.
Grade: B-