Out of all the animated movies that are finally seeing the light of day this year, it's a shame Luca, the 24th feature from Disney-Pixar, is the second film in a row from behind after the tremendous Soul (Guess who's not on the hate train?) to go straight to streaming on Disney+ (without the Premier Access) instead of releasing it in the theaters. Because as you're watching the beautiful location, that's something worth viewing on the big screen and not some generic movie that won't get much attention. 
What's the Story: Set in a seaside town on the Italian Riviera, Luca Paguro (voiced by Jacob Tremblay) is a sea monster who has started to wonder what's life above the water in the human world, though his parents told him that it's dangerous up there. Once he's up there and he meets a new best friend, Alberto Scorfano (Jack Dylan Grazer), he also can change into human form on land without getting wet. Since then both Luca and Alberto run away to the nearest town of Pontorosso to experience an unforgettable summer.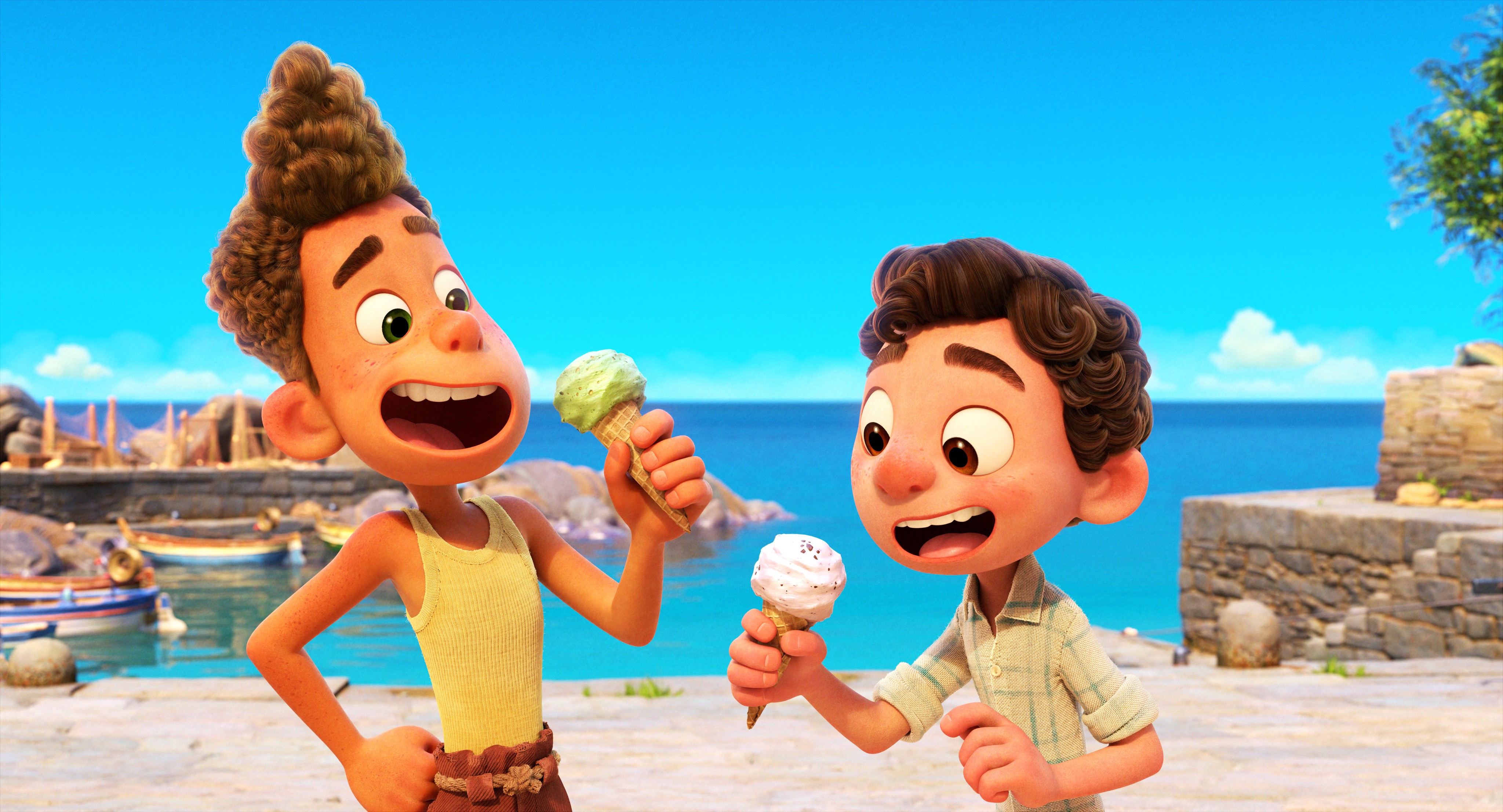 Do I love me some Pixar? Absolutely, but what's even better is getting another original movie from them that'll unlock the childhood nostalgia that's been missing for a while. You can take a gander at the trailer and story and think this is going to be a unique mash-up of Call Me By Your Name and the studio's equivalent to The Little Mermaid, and it's hard to not think about those who while watching Luca. Even if that's the case, there's no denying this is a world simple to lock yourself into in all its Italian-inspired environment that you can't get over. Enrico Casarosa makes his feature directorial debut here and as I was watching, I couldn't help to wonder why the animation looks similar and different at the same time, and that's because he's responsible for helming the 2011 Oscar-nominated Pixar short La Luna. Being an Italian himself with a cool animation background as a storyboard artist, I could see he wanted to make this a rightful dedication to the Italian culture in feeling like a high-quality movie that fits right in with this literal fish out of water/ coming-of-age story simple to be enchanted by.
And because of that, there's no way of saying anything negative about the animation as it keeps your eyes glued to the screen through every frame. Some might think it looks just like another Disney movie, but my guess is why the character designs and surroundings in rich detail have that take is having them as an influence on other animation studios that don't get enough love as they used to. And that's until I found out this takes place in the around the late 1950s or early 1960s since there's never once technology used whereas I thought the setting was in the present, for some reason. Beautiful through and through. And I don't know why, but I'm always drawn to how animators perfectly capture water since it looks too realistic to replicate.
As for the vocal performances, I've been a fan of both Jacob Tremblay and Jack Dylan Grazer for a while, and they have done a great job of voicing Luca and Alberto, respectively. The idea of friendship is a meaningful point to be made while watching that never comes with a dull moment to spare since you want to see where this adventure takes them through their perspective. We see Luca as this shy kid that wouldn't take chances at the beginning where Alberto is seen as brave and thinks he knows everything since he's been on the surface the most; thinking the stars are called "fish" or owning a Vespa is the best thing in the world and is the meaning of happiness. Besides them, there's going to be much love for Guilia (voiced by Emma Berman), a human girl that reminds me of Peppermint Patty from Peanuts who quickly befriends Luca and Alberto and brought this energetic feel to the character. Considered as one of the underdogs, they form an unlikely team when training for the annual Portorosso Cup, which is why I liked being with them along the way. Everybody else from Maya Rudolph and Jim Gaffigan as Luca's protective parents knew what to expect, and it makes for laughable moments that might catch you off guard.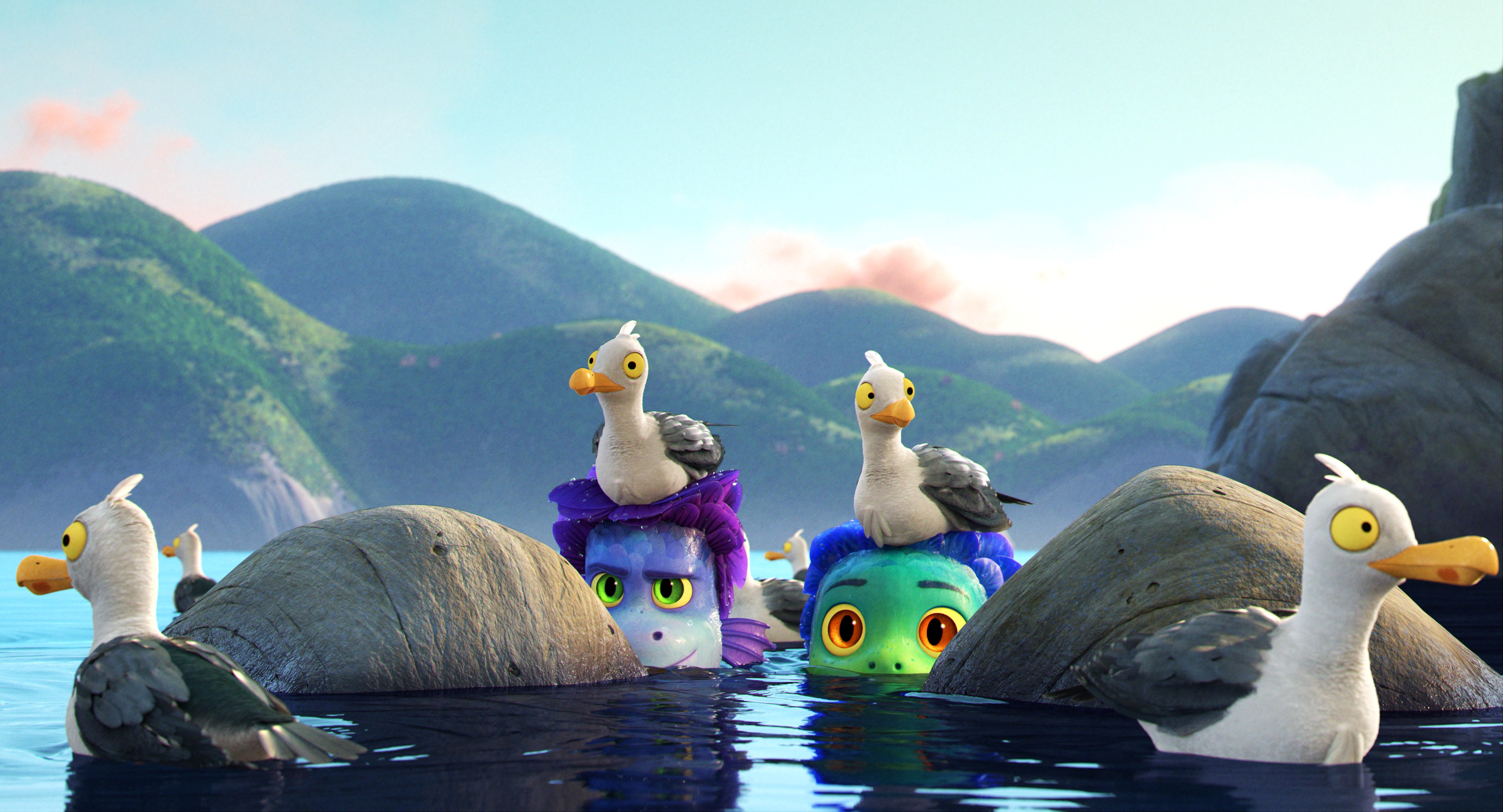 Unlike some of the recent Pixar movies where it's not only going to give you an emotional punch and provide the deepest, inspiring way of how we think and feel, all Luca is going for is just being the kind of family film that will make kids go out and play on a typical summer afternoon. Nothing too big, yet it's going on a smaller scale this time around. The story from writers Jesse Andrews (Me and Earl and the Dying Girl) and Mike Jones (co-writer of Soul) is good and all with its positive tribute to leaning on the importance of friendship and finding a way of accepting those who look different from us in a subtle way of having an underlining message, pushing away possible prejudice and raising those possibilities to step out your comfort zone. Since we already know the boys can't show their authentic form, the stakes in not letting anyone know what they look like and act like anyone else. Any kid at a young age will definitely find some relatability while watching. And while it can push its simple story as being predictable and won't be enough for some people, a part of me did wished we spent more time with the environment underwater with the possibility of exploring a bit more about why the sea creatures have such a vendetta against going up to the surface.
Maybe since I've grown older, a lot of us have to understand not everything from Pixar has to be perfect, which is why I don't understand why they'll say this is one of their most underwhelming films. Did I expect it to be my favorite animated movie this year? Not quite. But that's also me saying not every movie your favorite director makes is going to be incredible, and while there are certainly a few Pixar films that don't reach the highest or success, that doesn't mean it's easy to give up on it just because you seem like a cynic all of a sudden.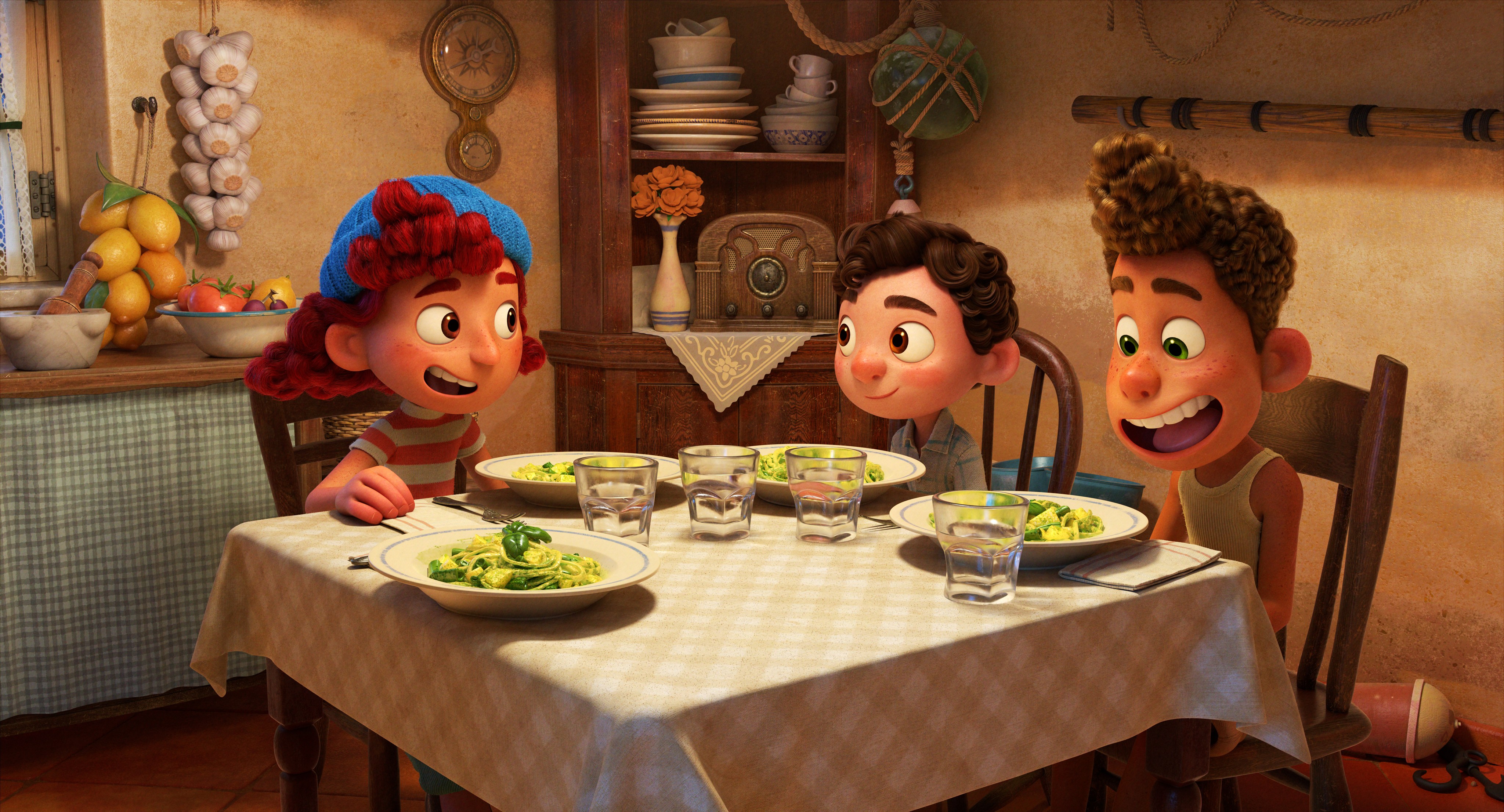 In the end, the thought everybody will think about once Luca ends is knowing it's far from the animated studios' best outing, even for an original movie, but above all, you'll find yourself laughing and ultimately finding it heartwarming. While it's probably not the most infectious story in the world from their repertoire, I enjoyed the fact this wasn't trying to break new grounds by just being an easy watch that'll make you want to travel to Italy, eating a delicious Chicken Parmesan, ride a Vespa since it's suitable in the country, or taking the time to learn some Italian. Something like this needed to be on the big screen, even if it wouldn't become a smash hit at the box office.
Final Thoughts: Luca might not be regarded as Pixar's next top-tier masterpiece, but I found it to be delightful. Gorgeous animation, charming voice performances from Jacob Tremblay and Jack Dylan Grazer, and allows teaching young kids about the values of friendship and acceptance. Not great like another ocean-based film like Finding Nemo, but it's still a pleasant family film worth recommending.
Grade: B