What's up, everybody? It's time to do another combo review of three movies I watched a few months ago, but didn't get the chance to talk about them right after. We're discussing my takes for Hillbilly Elegy, Happiest Season, and Superintelligence. These were the new releases that came out on different streaming services during the week of Thanksgiving, and I watched them when I didn't have work that week. SPOLIER ALERT: I liked one out of the three.
'Hillbilly Elegy':
Watched Date: 11/24/2020
First off, we're talking about Hillbilly Elegy, the latest drama from director Ron Howard that streamed on Netflix to rake in the awards love. It's based on the 2016 memoir of the same name by J.D. Vance, in which it retells his life as a Yale Law student who goes back to his hometown in Ohio after he receives a phone call from his sister Lindsay that their mother Beverly's in the hospital from an overdose which relieves a childhood that's too unfortunate for him.
Hillbilly Elegy should've been poised to be one knockout of a family drama considering the talent behind and in front of the camera to deliver a deep story for all to reflect on. But if you're like me and thought for a split second that this would be better than The Glass Castle or be on par with Fried Green Tomatoes, then you're in for an emotionally deprived and massively disappointing addition in Howard's filmography.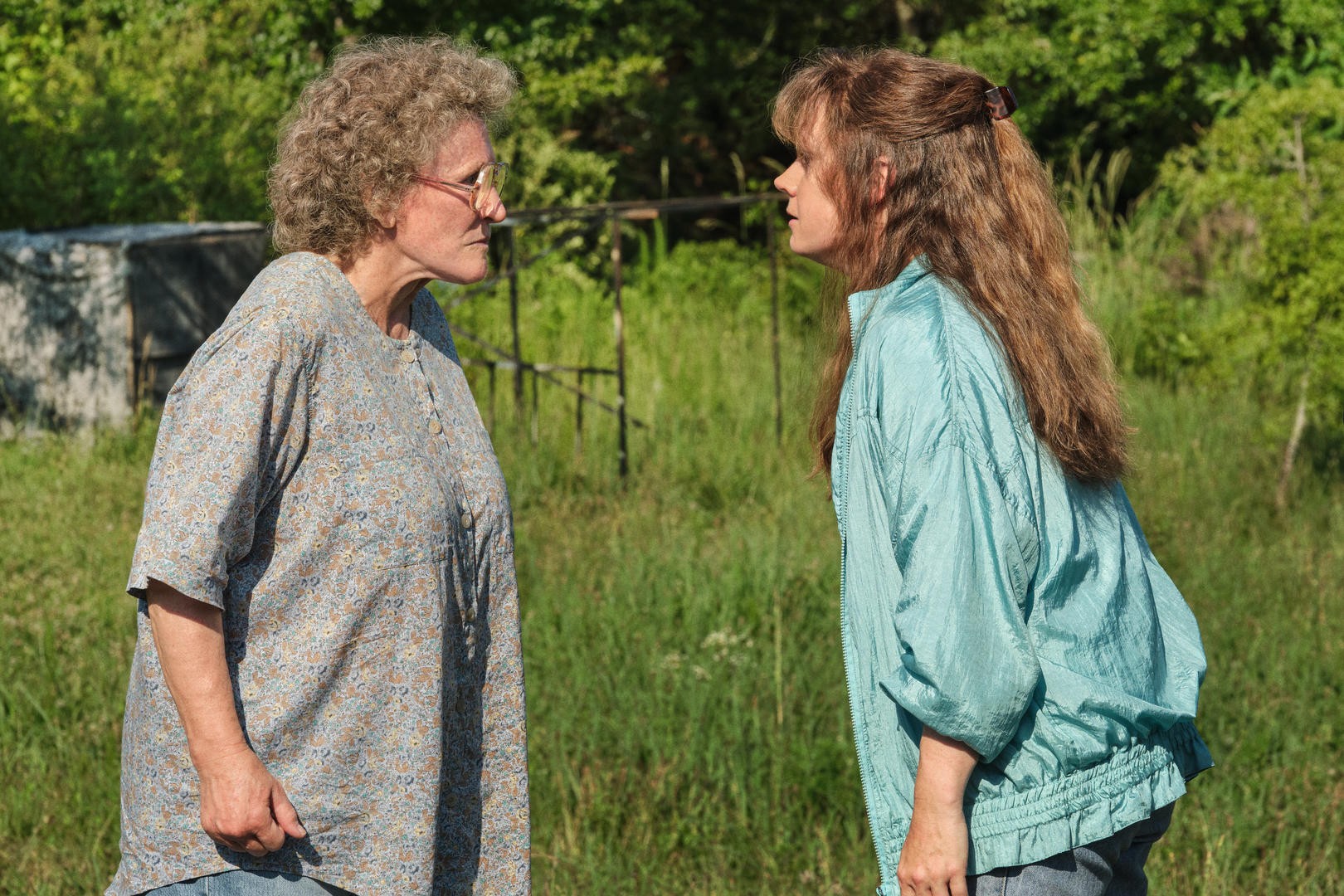 The book got polarizing responses from its readers for how it depicts the locals of the Appalachian community right around the time that orange bastard was about to win the election. I thought I was going to have the feels after it's over; not be almost angry about how an adaptation like this failed to captivate even the smartest of viewers. And I like Ron Howard; it's just that he wasn't the right choice to thrive the connection through these characters when the screenplay by Vanessa Taylor (The Shape of Water) has no life to it, helping nobody.
To me, this would be a good chance to experience what these characters have gone through in how their life was, whether or not successful, letting the viewer into Vance's world. The problem lies within the overall storytelling of feeling too manipulative and not hitting the beats hard enough. Most of us hoped this was going to be Howard's long-awaited hit since he has made nothing critically positive since 2013's Rush, and this was certainly a miss.
As for the performances, they really underwhelmed me, and that's something I shouldn't say when talking about Amy Adams and Glenn Close, respectively. Adams is one of my favorites actress working today, but her performance as "Bev" will not get her that golden statue as I couldn't find any attachment to her character is too flawed in always having problems, never learning from them in going over-the-top. And Glenn Close as Mamaw is going for that Oscar again with a vengeance after unexpectedly losing Best Actress to Olivia Colman, but it's a performance that's fine; nothing about it screamed the best of the year as the patriarch of the family. Owen Asztalos' performance as a young J.D. in the flashbacks was the best out of everybody, while Gabriel Basso (The Kings of Summer) seemed wooden as an older version of the author when nothing is interesting about him. This also didn't go Haley Bennett or Freida Pinto any favors in their roles.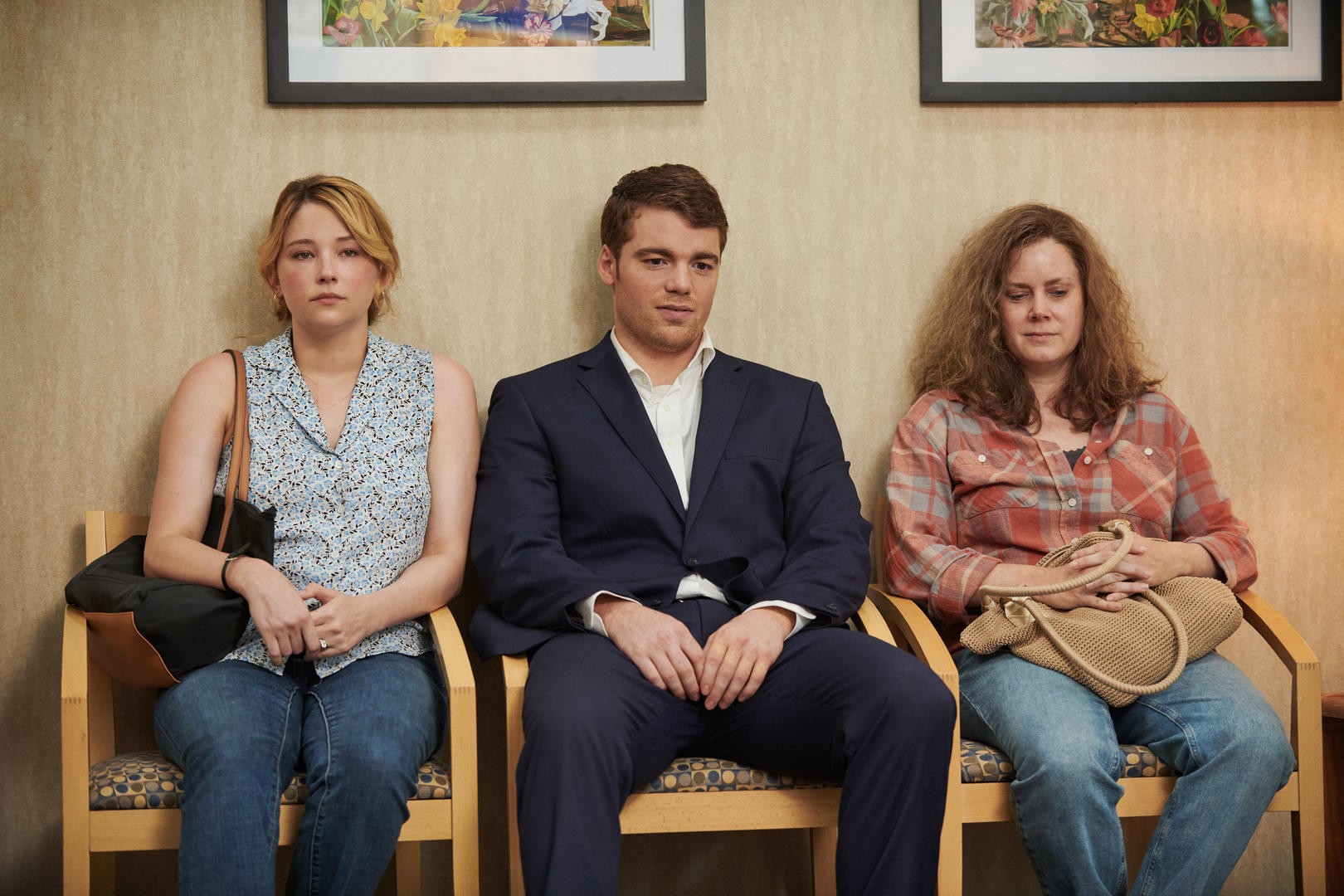 I will give credit to the makeup artists for making Close look just like the real Mamaw with a photo of her in the end. The cinematography was a stylistic choice I also didn't like when it has to defer between the bright past of the '90s and the dull present of 2011 that made everything too obvious. A different director might've handled the portrayal of its community, but what we got instead is a poorly executed way of showing poverty. And these dramatic moments weren't working when these are unlikable people fighting and yelling over lame dialogue. Wasn't buying it in any scene.
Netflix is lucky it has a few movies worth receiving awards attention when this tried too hard to be a true Oscar potential, and it isn't. Close has already got a Golden Globe and SAG nomination for Best Supporting Actress, which I'm gonna be upset if she not only gets that Oscar spot, but wins for a mediocre movie. This is one that critics dislike more than the audiences, and I'm on the side that thinks this was bad.
Final Thoughts: Hillbilly Elegy is the type of movie that should be called "Oscar Bait." Having never read the titular memoir, the storytelling and Ron Howard's direction is ultimately flat with characters you don't care about and tried too hard to ensure those emotions. Such a disappointment. Grade: D+
'Happiest Season':
Watched Date: 11/25/2020
Let's now talk about a more positive movie that'll sure be a yearly classic, Happiest Season, which debuted on Hulu after originally scheduled to hit theaters from Sony/ TriStar Pictures. The story follows Abby (Kristen Stewart) and Harper (Mackenzie Davis), a couple who travels to the latter's home to spend Christmas together. But there's a problem—Harper hasn't come out to her conservative parents and thinks Abby is her straight roommate, making her plans to purpose to her a struggle. With that, they have to keep their relationship a secret.
We have here a gay romantic comedy set around Christmas that doesn't get shown enough that I was anticipating for a while. Clea DuVall, who I recognized from Girl, Interrupted and The Faculty, marks her second feature film following 2016's The Intervention that I believe will bring a warm feeling in the air with a delightful and often touching movie for everyone.
How often do we get enjoyable romantic Christmas movies? Probably rarely, since we see a dozen of the same movies on Lifetime and Hallmark every year. DuVall's direction and the help with the writing with Mary Holland attempted to make this a very comforting tie that has that troupe of someone meeting the partner's parents that might cause awkward situations. It's a formula we've seen done times before, but they were able to provide the heart and laughs I wanted to get. And if you don't like Christmas movies, can you consider yourself human?
Seeing Kristen Stewart and Mackenzie Davis as a couple was already the reason for wanting to watch right as soon as it was available, and they had nice chemistry throughout. Stewart has gotten better recently with Abby quite possibly being my favorite performance from her, and you just have to fall head over heels over Davis (like I do with anything I see her in) as well. They're a couple you hope stays true to who they are, but feel bad for hiding the love they share.
What helps them is having a great ensemble by their side. Dan Levy, coming off his Emmy win for Schitt's Creek, stole every scene he's in as Abby's gay friend John, and this is enough that he should be in more movies because he brings so much charisma. Then you also have favorites like Aubrey Plaza as Harper's ex-girlfriend Riley; Alison Brie as Harper's older and competitive sister Sloane with the perfect family; Mary Steenburgen and Victor Garber as Tippie and Ted, and co-writer Mary Holland as Jane, the youngest sibling who doesn't get the respect from the family. Her scenes worked better than I thought when we all know the youngest child gets pushed aside or be too much.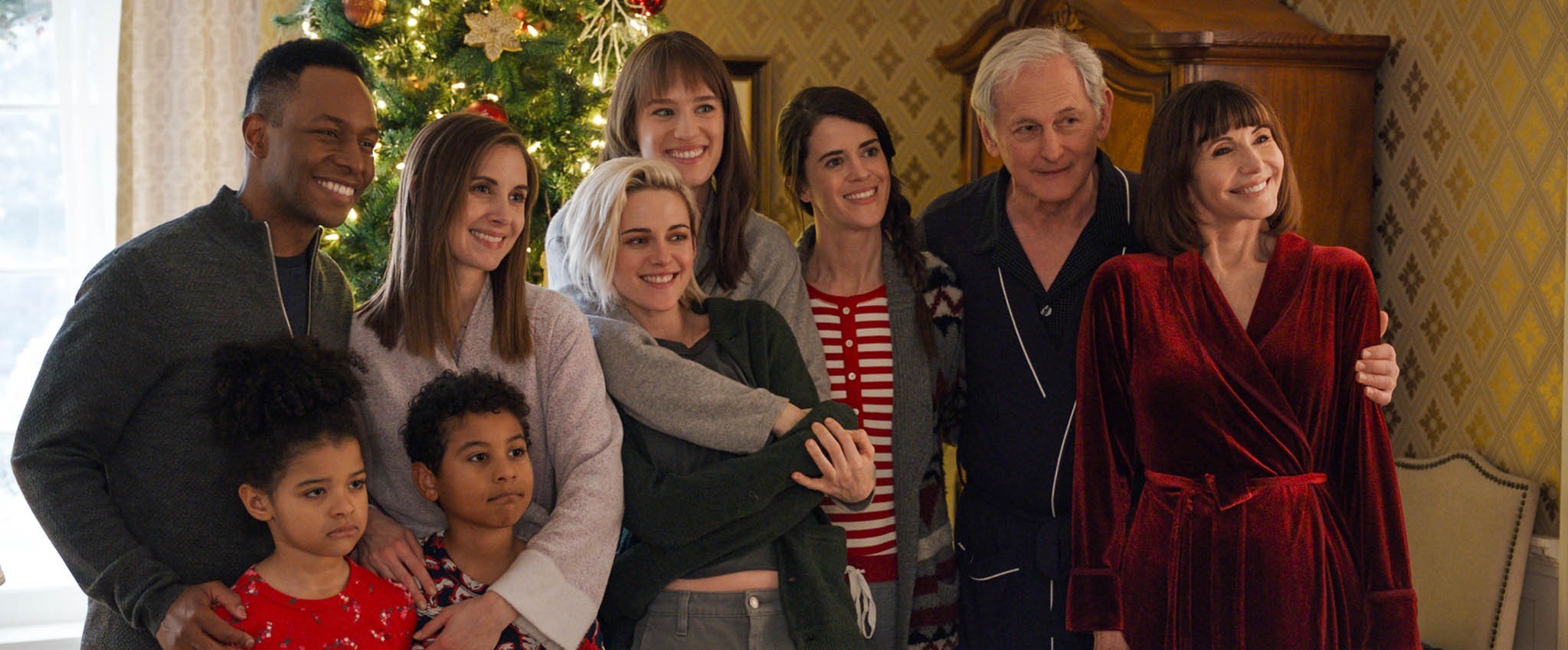 Predictable as it was, it was still funny to watch, especially with the supporting characters not have this premise make it out as depressing. And while I saw this as a gay Christmas movie that crosses Meet the Parents and the underrated Love, Simon, what DuVall and Holland's script does is how a family must deal with acceptance. Not that I can relate, but all of us must know that coming out to loved ones might lean one way or the other, and it's crushing to ever thinking about the latter. The third act convincingly sells that point with a moment between Levy and Steward while on a walk that made me tear up of how it'll hit home for a lot.
Final Thoughts: Happiest Season will put you in the holiday spirit with a Gay romantic Christmas comedy showing we need more of in Hollywood. In what makes for an enjoyable watch throughout, Kristen Stewart and Mackenzie Davis share wonderful chemistry together, and it's equally funny and heartwarming. When it's around that time again, it's certainly worth recommending to all. Grade: B+
'Superintelligence':
Watched Date: 11/28/2020
And finally, the last movie to talk about is Superintelligence, which debuted on HBO Max this past fall after they originally meant it to come out in theaters back in 2019 but threw it on the streaming service was the better fit. When a powerful superintelligence chooses to study Carol (Melissa McCarthy), the most average person on Earth, the fate of the world hangs in the balance. As the AI (voiced by James Corden) decides whether to enslave, save or destroy humanity, it's up to Carol to prove people are worth saving.
I'm just getting this out of the way by saying Superintelligence was tough to sit through, especially since there seemed to be little marketing behind it. The trailer didn't boost enough confidence, and what's worse is knowing it's directed by Ben Falcone. Nothing against him as an actor, but this marks his fourth collaboration with his wife, McCarthy, and it's another lame comedy from them following Tammy, The Boss, and Life of the Party. I didn't like any of them, so it was not shocking this never worked in what it wanted to achieve.
The issue can lie with the story and how it's so conflicted with what it tried to be. It's a concept you might see done in the '80s or coming in a more relevant manner, and it doesn't use any amount of effort put in here. Melissa McCarthy is enough to not turn it off because doesn't do a terrible job. But we are following the most average white female on the planet being monitored by one of the most annoying voices in the world (James Corden). Unlike before with Falcone and McCarthy taking part in writing, Steve Mallory, who co-wrote The Boss with them, went solo instead, and it not the most intellectual script at all.
Besides its lead actress, you'll feel bad for having talented actors like Brian Tyree Henry or Bobby Cannavale are given some weak material to work with the entire time. Speaking of Cannavale, there were no sparks between him and McCarthy after thinking about it after it was over. Down to Earth it might appear, it really felt flat with me. And why did they bring in Jean Smart in this too?
When I mentioned this had no clue what it wanted to be, I'm talking about the fact it goes from a sci-fi comedy to romantic comedy, to almost a disaster movie all in one and it lost all cohesiveness. Even the plot wore itself out thin so quickly, and the rest becomes very unfunny and painfully boring. It's been a while since describing a comedy boring, since I couldn't believe how poorly paced this was I wandered off about 50 minutes in. Another bothersome negative is that it wasn't funny; I only laughed once. I mean, what's hilarious about McCarthy dancing in celebration with the smart car outside a supermarket. This also made me hate listening to Barenaked Ladies' "One Week."
I have said before it and it needs to be said again. Falcone should stop directing comedy because he still can't direct them, and putting his wife in them is troubling whenever it happens. They have another movie coming out soon called Thunder Force, so you already know it won't be fun. You desperately hope this pair would make something good or at least decent, but this ain't it.
Final Thoughts: Superintelligence is another unimpressive collaboration between Melissa McCarthy and director Ben Falcone that's totally unwatchable. Not only was this unfunny and has uncomfortable pacing issues, its plot has no clear direction of what it wanted to be. Grade: D