Watched Date: December 27, 2020
What's the Story: Metal drummer Ruben Stone (Riz Ahmed) beings to lose his hearing. When the doctor tells him his condition will worsen, he thinks his career and life are over. His girlfriend Lou (Olivia Cooke) checks the former addict into rehab for the deaf, hoping it will prevent relapse and help him adapt to his new life and provide a new reality.
Before it became available on Amazon Prime to finally watch, Sound of Metal made its debut at the 2019 Toronto International Film Festival (TIFF) and its been receiving some major buzz over the past couple of months, with us normal people having to wait a whole year to witness a possible favorite for someone. The glimpse of the trailer made it assume this would be the next Whiplash on our hands, and in a surprising move, not that way after experiencing an exceptionally told drama too important to miss.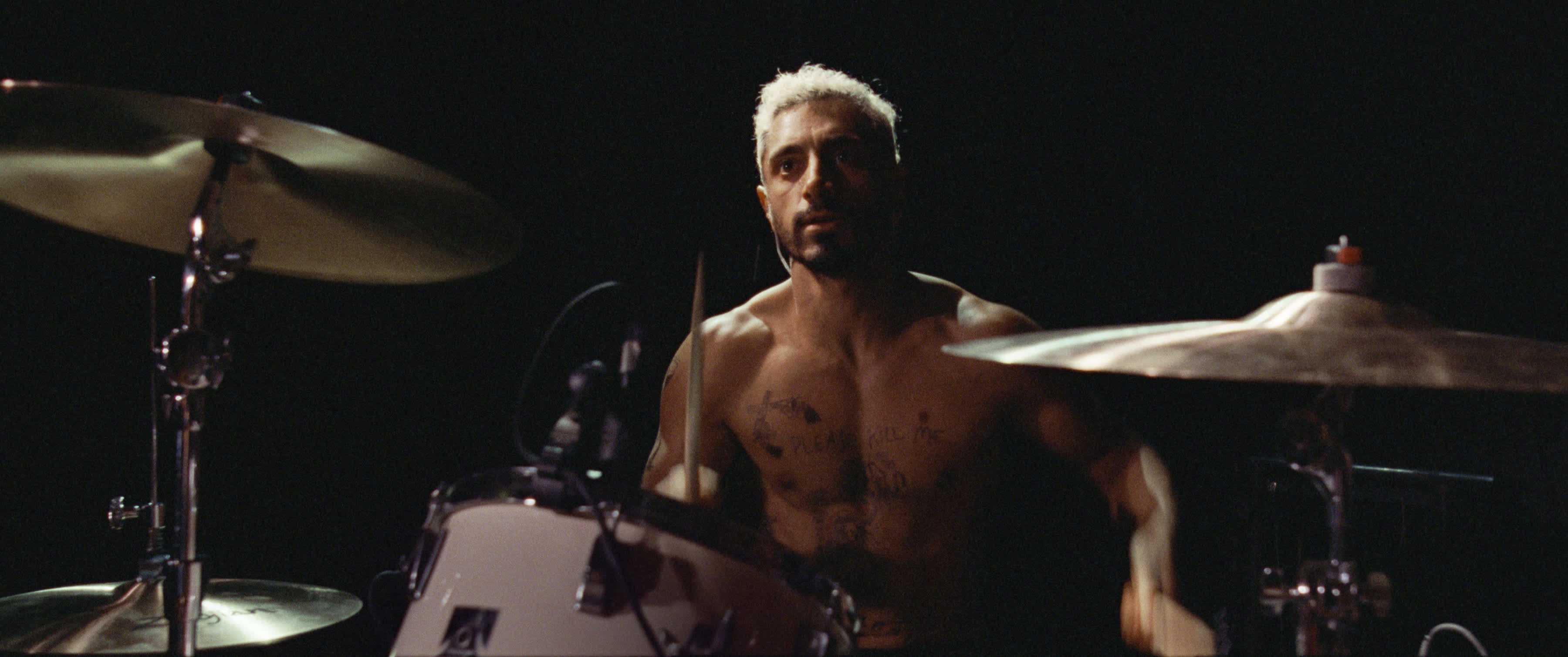 Darius Marder makes his directorial debut, and just from this single feature as his only credit comes from co-writing the highly underrated The Place Beyond the Pines is enough to get me psyched for any project he does next. Tackling a story like this sounds like a struggle and would've not use its overall premise to its full advantage. Fortunately, that's not the case, as Marder and his brother co-writer Abraham Marder took an issue most musicians have the possibility of getting, which will make some have second thoughts of this profession. Not only do we focus on a character who's going through this, but it also shines a spotlight on what can we do to move forward with life if overcoming a drastic change within ourselves.
Ever since he had his breakout role in 2014's Nightcrawler, I knew Riz Ahmed was going to be a more recognizable star when it comes to movies, and I'm proud to say his performance as Ruben is the best role he'll be remembered for the most. This is a very committed role where you can tell he was really playing the drums and learned ASL for a good amount of months. He's the main focus as he's in nearly every scene of this. Difficulties of change with discovering his hearing loss and not becoming the famous drummer he was destined to be. Ruben is a complex character of someone sober for a few years and worries about relapsing with his hearing issue. Though the thing he's most passionate about turns in an unexpected direction would not lead him back to normal.
Besides Ahmed, Olivia Cooke as Lou gives the best performance she's given since Me & Earl & the Dying Girl where you too feel the struggle she must go through. But if there's someone who should have a place in the Best Supporting Actor race, that honor goes to Paul Raci as Joe, who runs the rehab facility and lost his hearing while in Vietnam. He was so good when communicating through ASL that I didn't know deaf parents raised him and knew the language very well. That's what I call authenticity.
But aside from the performances and direction, the biggest positive everybody will agree on worked in wonders is the sound design. Not since A Quiet Place has sound been very important to the story and thought about it after it ended. The beginning with Ruben's daily routines from the coffee maker or when he's playing the drums. But then you feel like Ruben yourself when he loses his hearing. I also liked the idea of not including subtitles early on when he's around other deaf people, almost feeling we're also trying to get the hang of this new addition to ourselves. We're like him where it starts scary when it might be considered a disability, but everybody must come through a very important change that could last forever or temporarily. Hopefully, we could see an easy nomination for an Oscar for the new sound category.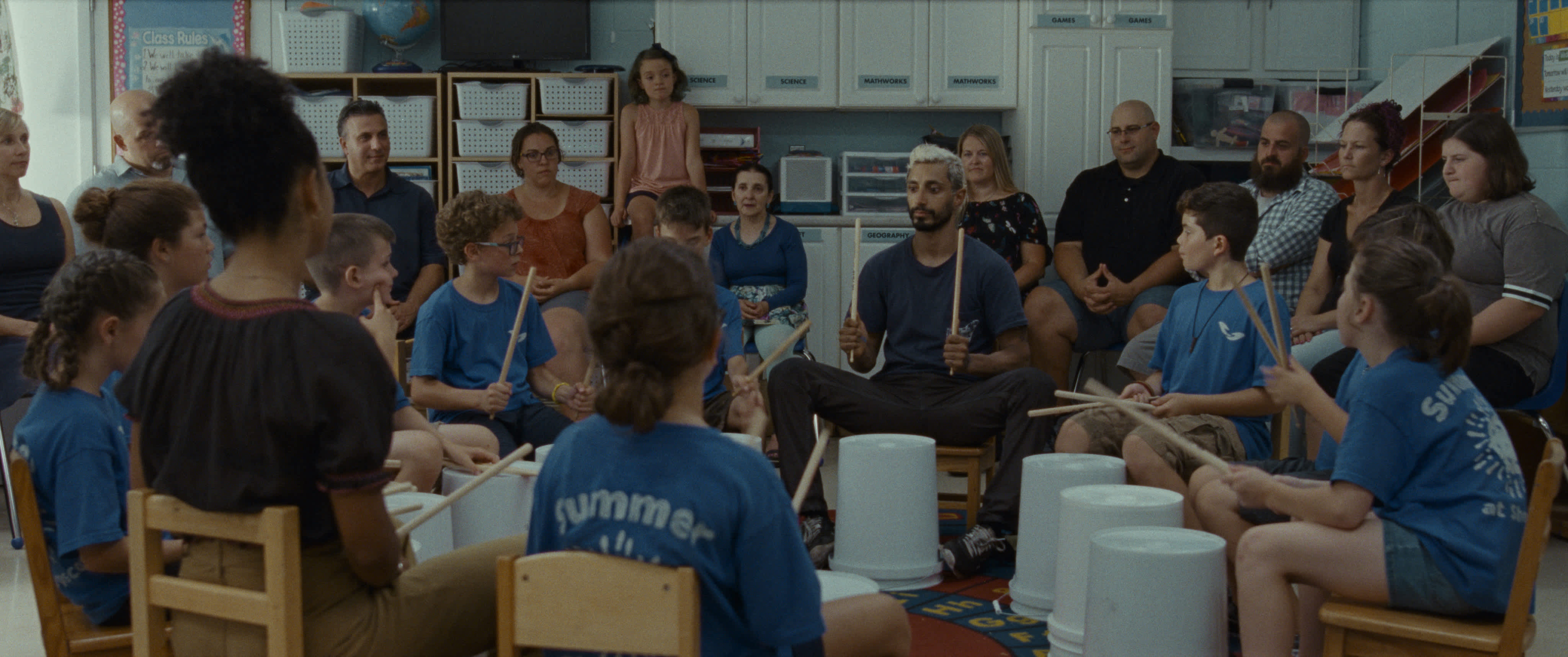 It portrayed its handling of the deaf community in a way that didn't feel insulting but gives people the chance to get a glimpse into how everything works. Those who are deaf in real-life might find this relatable when starting. I knew someone in college who's deaf and there's a student who lives in the dorm I'm working at who is not only blind, but has a hearing aid. The most realistic aspect was most of the actors who portrayed the other members of the deaf community are really those with this disability. I was wondering that around the second act, and it was true after some quick research.
Probably the only negative I found with the film was how I didn't expect it to be a slow burn. Just clocking in at two hours, the pace wasn't as energetic as I imagined, especially the third act where it was still investing made it worth it with one of my favorite shots of the year. But while there were moments of characters talking through sign language, it's still easy to say invested with what Ruben will go through next.
Final Thoughts: Sound of Metal puts a captivating perspective in the viewer's mind. From a mesmerizing performance from Riz Ahmed, flawless sound production, and shading a light upon the deaf community that probably hasn't been explored closely, it's certainly a must-watch that shouldn't be left out around awards season. Grade: B+