What's the Story: Set in 1990 Los Angeles, deputy Joe "Deke" Deacon (Denzel Washington) teams up with Detective Jimmy Baxter (Rami Malek) in an attempt to track down a serial killer terrorizing young woman, but soon realizes some similarities between this case and an old serial murder that wasn't solved in the past.
The Little Things marks the first movie of 2021 to stream on HBO Max and play in theaters at the same time if people are comfortable going back. With it being a crime thriller with three Oscar-winning actors in the forefront, I didn't realize until recently this has been in development for almost 30 years. Writer-director John Lee Hancock wrote a draft, but the likes of Steven Spielberg, Clint Eastwood, Warren Beatty, and Danny DeVito were going to take on the project before Hancock himself did it. For him to take on a film like this is different from what he has done before with The Blind Side and Saving Mr. Banks. But with all that talent in front and behind the camera, it still ends up as a movie one would expect from January.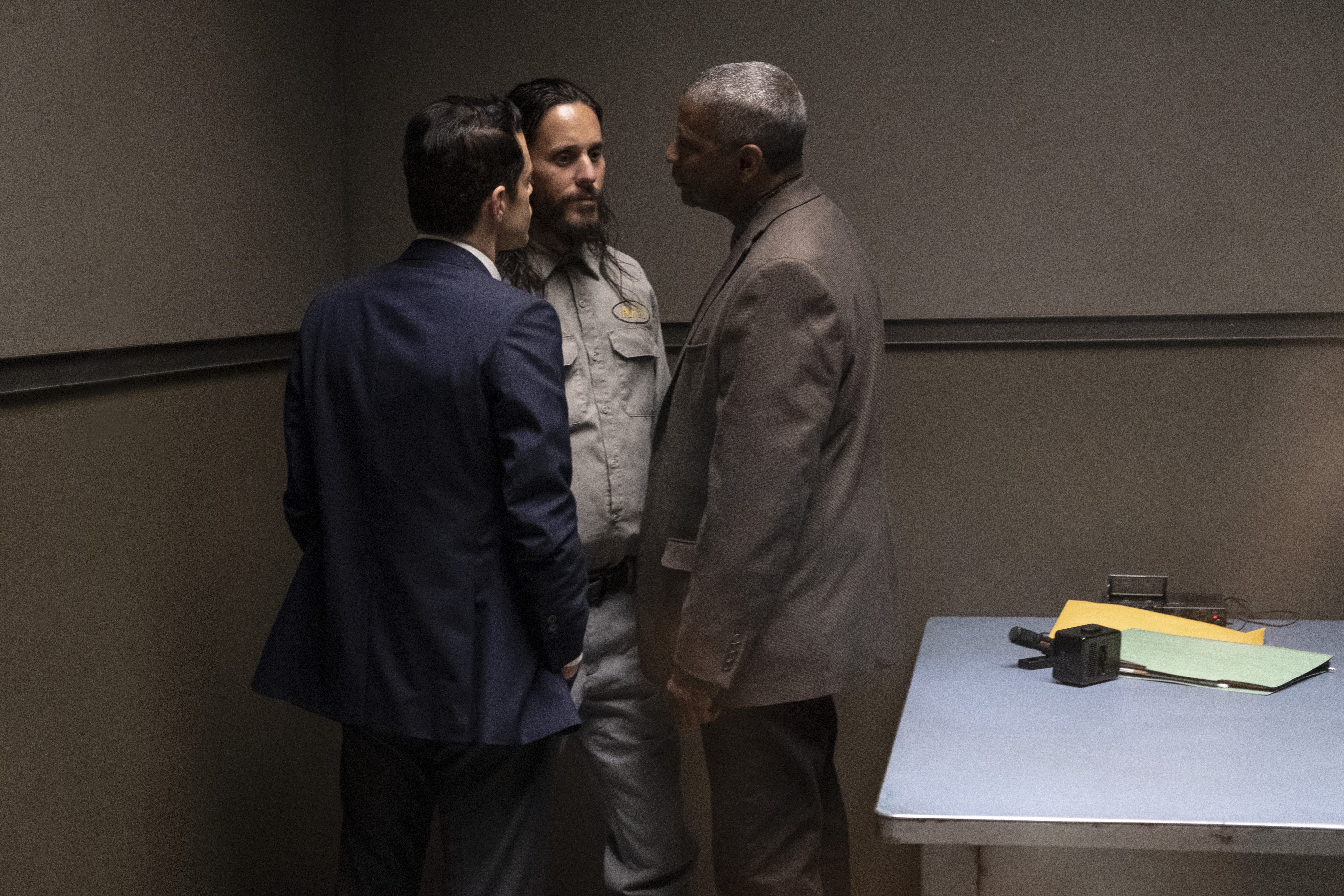 Watching detective stories is the norm nowadays, and it's usually easy to find yourself involved with what these characters are trying to get through. Hancock's directing fits the atmospheric tone well enough, but the total story carries nothing original towards it. The issue that lies is that it feels familiar to other movies, particularly when discussing David Fincher's Se7en and Zodiac, but not as memorable. In a sense, this might be seen as a throwback to '90s neo-noir dramas despite being written in that decade. How the story plays out keeps you wondering how it'll end, but there's just nothing found in the characters that felt important to care about. Was there even a reason for the '90s setting? It's much more of an afterthought.
You can say the best thing the film has going for it is the cast of its three leads. Was this enough to say this is their best respective performances? It isn't, but it's what you came to expect from them. Denzel Washington will always be the bright spot in anything, even when he's in a mediocre film, and he elevates with what he's given as Deacon, haunted by the past cases on his sleeves. I like Rami Malek more than other people who are just rude to him after his Oscar win, but I felt he was kind of miscast as Jimmy Baxter where I couldn't buy him as this hot spot detective. He was fine. Maybe that's why the pairing of him and Washington didn't hook me as I was watching. And Jared Leto plays to his strengths, by playing a weirdo in Albert Sparma, who might be the prime culprit in this investigation. It's already a creepy guy just from his appearance, yet it's hard to consider that good or bad. Out of the three, he was the one that was the weakest when he could've been in a different movie altogether.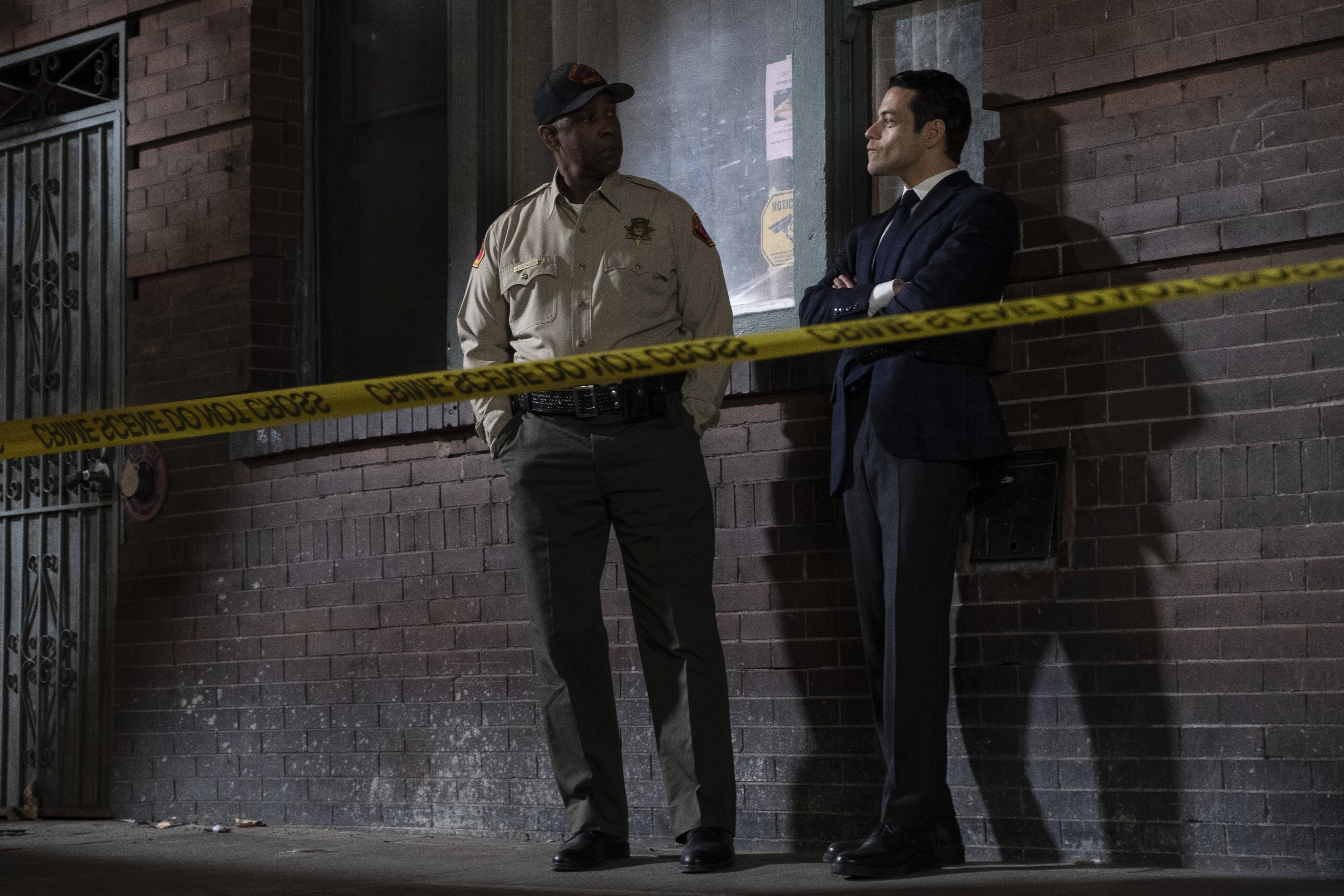 The first half was able to keep my attention when it shows its hands, wondering how it will turn out. Then it goes down with the lack of interest for another hour in that slow-burn way. Not to where I was totally bored, but there should've been more edge to it. The ending also was a little unsatisfied and abrupt when it doesn't give out a simple answer to everything. It's one where it can see mixed responses from critics and audiences. If this would've come out in the '90s, the chances of it being somewhat good are high, and that potential it aimed for rides the line of pointlessness. But what I don't understand is how Leto earned both a Golden Globe and SAG nomination when it's really isn't one of the best performances of this or last year.
Final Thoughts: The Little Things has the benefit of having three talented actors do their best, but it's not enough to call this an average and dull crime thriller that doesn't carry much suspense or brings anything new. In my view, it's a kind of wasted opportunity here. At least you can watch it from your home, but you'll be in the mood to watch anything else that's worth your time. Grade: C+