This list might've shown up later than expected, but after watching all that I can, it's finally time to reveal my personal picks for the ten best movies of 2020. Let's not kid ourselves; 2020 was the most terrible year of our lives. Never did we think a pandemic would put a massive halt all over the world, and it's just a sad world we are currently living in.
Since I started my full-time job this past fall, I pulled a brief hiatus from writing since I wasn't watching of a lot the new releases. But I also lost the passion for a while and honestly thought it was a waste of time again. When you didn't have college graduation to where you can't celebrate with friends and family (two years now after finishing another semester) or have to wait longer to see your sister get married, it made me feel very down. I was already an introvert, but still. Even though I received my first dose of the vaccine (get yours too), you don't know how much I thought about whether I would die in my sleep nearly every night, not knowing if I had COVID or not. I didn't feel like I could put that kind of energy into my work.
But as we saw that glimmer of light at the end of the tunnel, I'm willing to get back out there by devoting this blog more after my break. It's 2021! We got vaccines, and Joe Biden and Kamala Harris are our new President and Vice President of the United States. For us film fanatics, it's heartbreaking missing going to our second home: the theaters. And while there weren't a lot that had their time in theaters, we were still lucky the streaming services and On Demand helped everyone out in escaping the madness. How many times did I go to the theater? Twelve times (two of which were 2019 movies that expanded and two when they opened up again).
Staying home and watching over 300 movies (re-watches and first viewings) during quarantine was great, but many moviegoers missed going to the movies to experience what could've been the biggest blockbusters that might've gotten pushed back to a new date (Dune, No Time to Die). And while I didn't think any of us would find ten movies to be fond of, it was possible if you searched for them.
I caught up on everything I needed to see in the past months. The only one I missed that made it on other people's list was The Father, which I heard nothing but great things about it. But these ten films might not be the very best, but these are what I remember this past year best for what brought me the most joy, or the most intrigued. Just looking it over, four out of my ten debuted at Sundance. And if you liked nothing, well, I'm sorry you don't have taste. Regarding the movies I caught up on, I'll try my hardest to get those reviews posted soon.
Without any further ado, let's countdown my favorite movie 2020 brought to the table!
Honorable Mentions:
Happiest Season (Coming Soon)
Sound of Metal (Coming Soon)
Spontaneous (Coming Soon)
10) 'Minari' (Lee Isaac Chung, A24)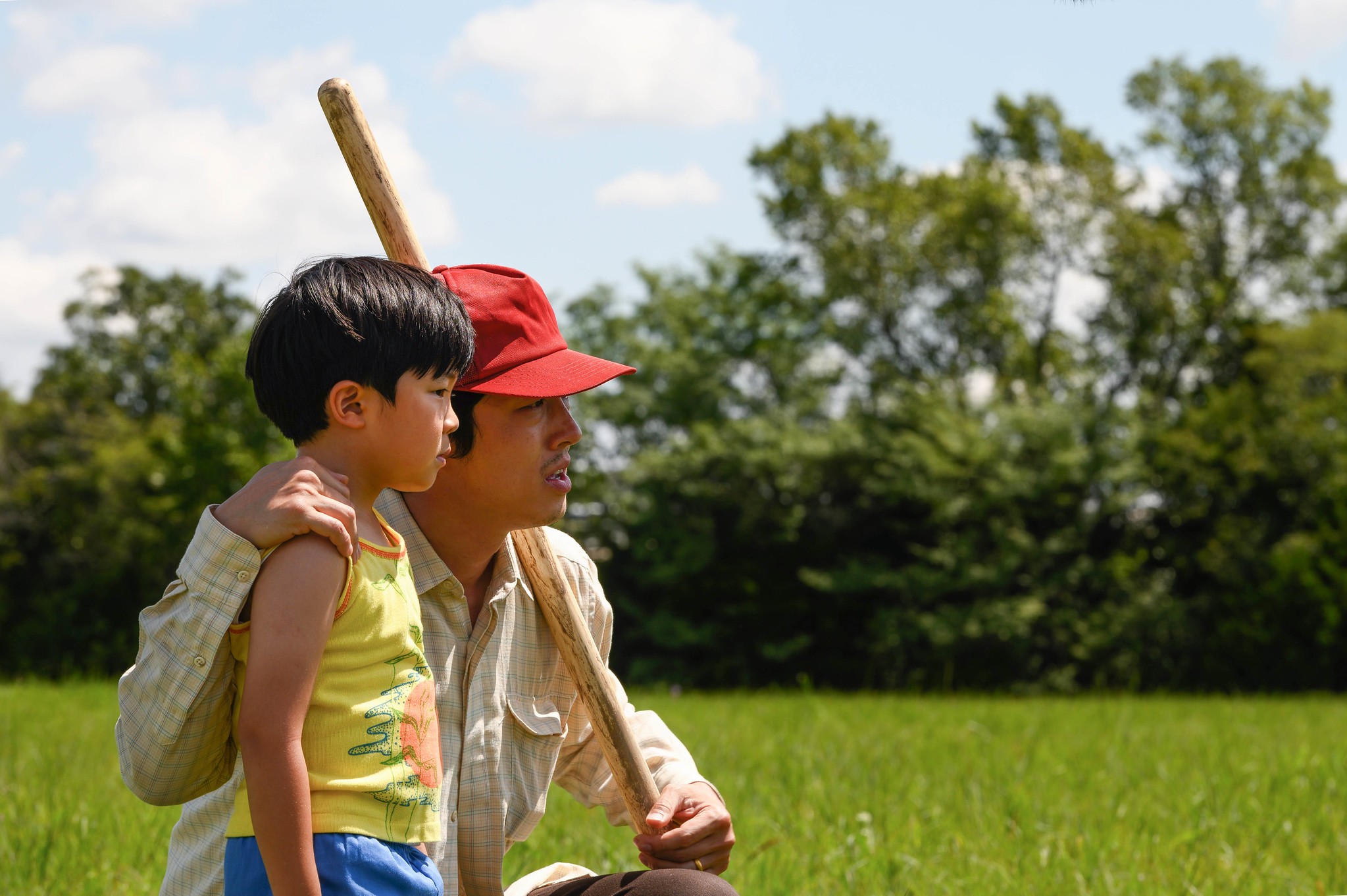 Minari doesn't come out until next month, but I was lucky enough to catch a virtual screening of Lee Isaac Chung's drama that was exceptionally wonderful. About a Korean family moving to Arkansas in the '80s hoping to find the American dream, this A24 film portrays the honest perspective of non-Americans doing the best they can to provide, which some can certainly find it moving. While a slow burn, Chung's semi-autobiographical tale is well written, has an incredible score from Emile Mosseri, and carries Oscar-worthy performances from its ensemble, including Steven Yen, Youn Yuh-jung, & Alan Kim. Once Minari hits theaters and On Demand next month, please make sure you'll seek it out.
MY REVIEW—> COMING SOON
9) 'Da 5 Bloods' (Spike Lee, Netflix)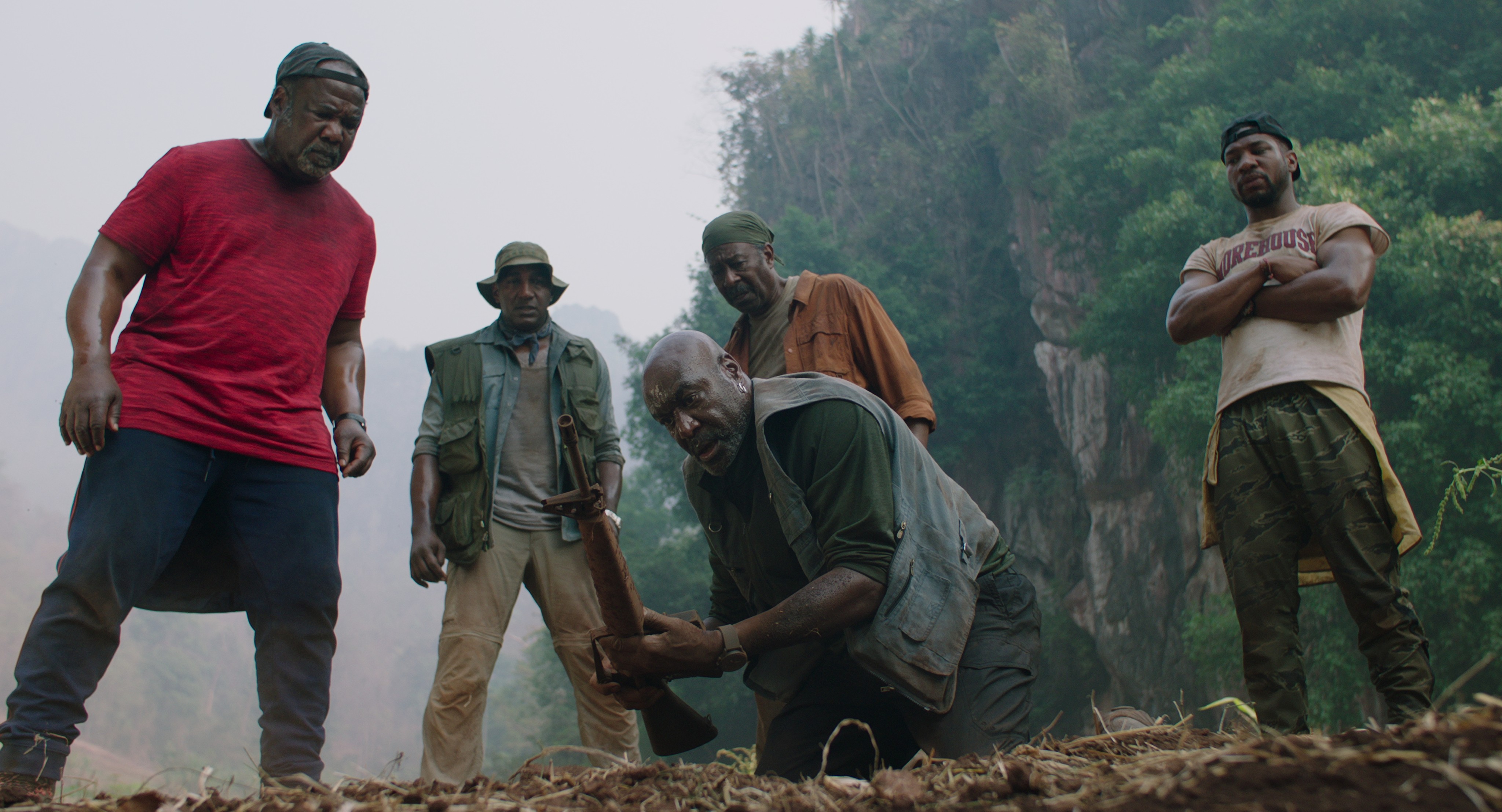 Just when you thought Spike Lee couldn't make a solid follow-up after his Oscar win for BlacKkKlansman, he brought that energy to Da 5 Bloods, one of Netflix's best films this past year. Part war flick, part heist that carries shades of Platoon and Three Kings, here we have a story that touches on race that's very effective of how African-American soldiers were treated after fighting in the Vietnam war, blending the past and present to a perfect tee. While audiences didn't seem to get it, it's surrounded by a great script, stunning cinematography, and talented cast, including a spectacular Delroy Lindo and Chadwick Boseman in one of his last films, sadly.
MY REVIEW—> RIGHT HERE
8) 'The Invisible Man' (Leigh Whannell, Universal Pictures)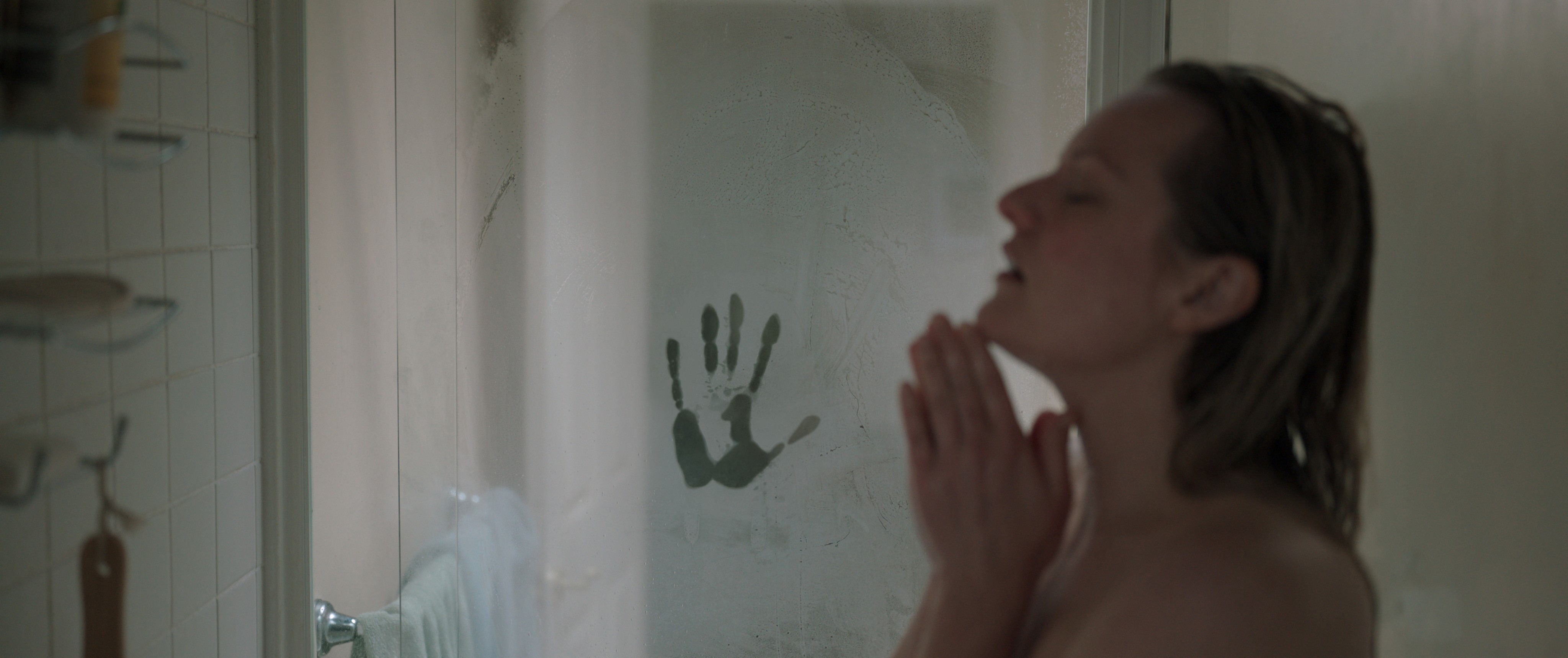 For being the best horror film of the year, this is how Universal does a reboot of a classic monster right! Seriously, put that Mummy remake out of my misery for all of us. Give Leigh Whannell everything he wants after this. His re-telling of The Invisible Man has taken H. G. Wells' popular sci-fi tale and turned it into a modern thriller with a small budget that had to be seen to believe. With an amazing Elisabeth Moss performance and a smart and intense experience that'll make you paranoid after leaving the theater or at home alone, it's one that's hard to forget. You're just crazy if you hate it. Certain plot holes had me question things, but it's a technical achievement with what Whannell brought. Just "that" scene (and you know what I mean) alone is one of the year's biggest "WTF" moments that have stayed inside my mind. And this is the only movie on this list I saw in theaters before the shutdown.
MY REVIEW—> RIGHT HERE
7) 'The Way Back' (Gavin O' Connor, Warner Bros. Pictures)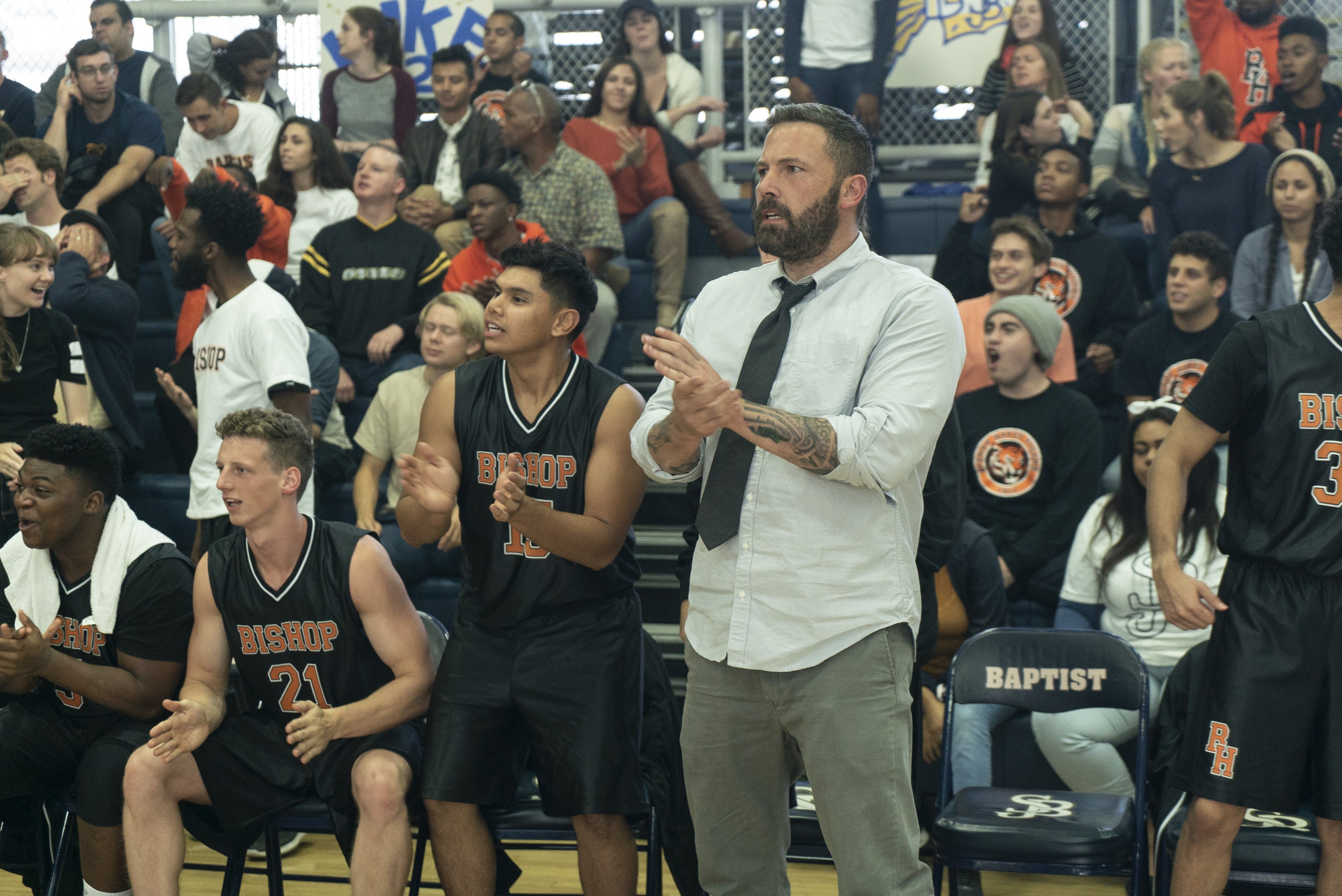 It's a shame The Way Back came out before theaters closed down, since it gives us a sports drama that's perfect for basketball lovers out there. Not only was this inspiring from director Gavin O' Conner, but Ben Affleck also gives the best performance of his career with a character that reflects his personal life. Yes, it's predictable, but I have to admire a story about redemption and moving forward, finding something relatable to any person out there, especially those who are dealing with alcoholism. If you missed this, The Way Back is worth watching.
MY REVIEW—> RIGHT HERE
6) 'Never Rarely Sometimes Always' (Eliza Hittman, Focus Features)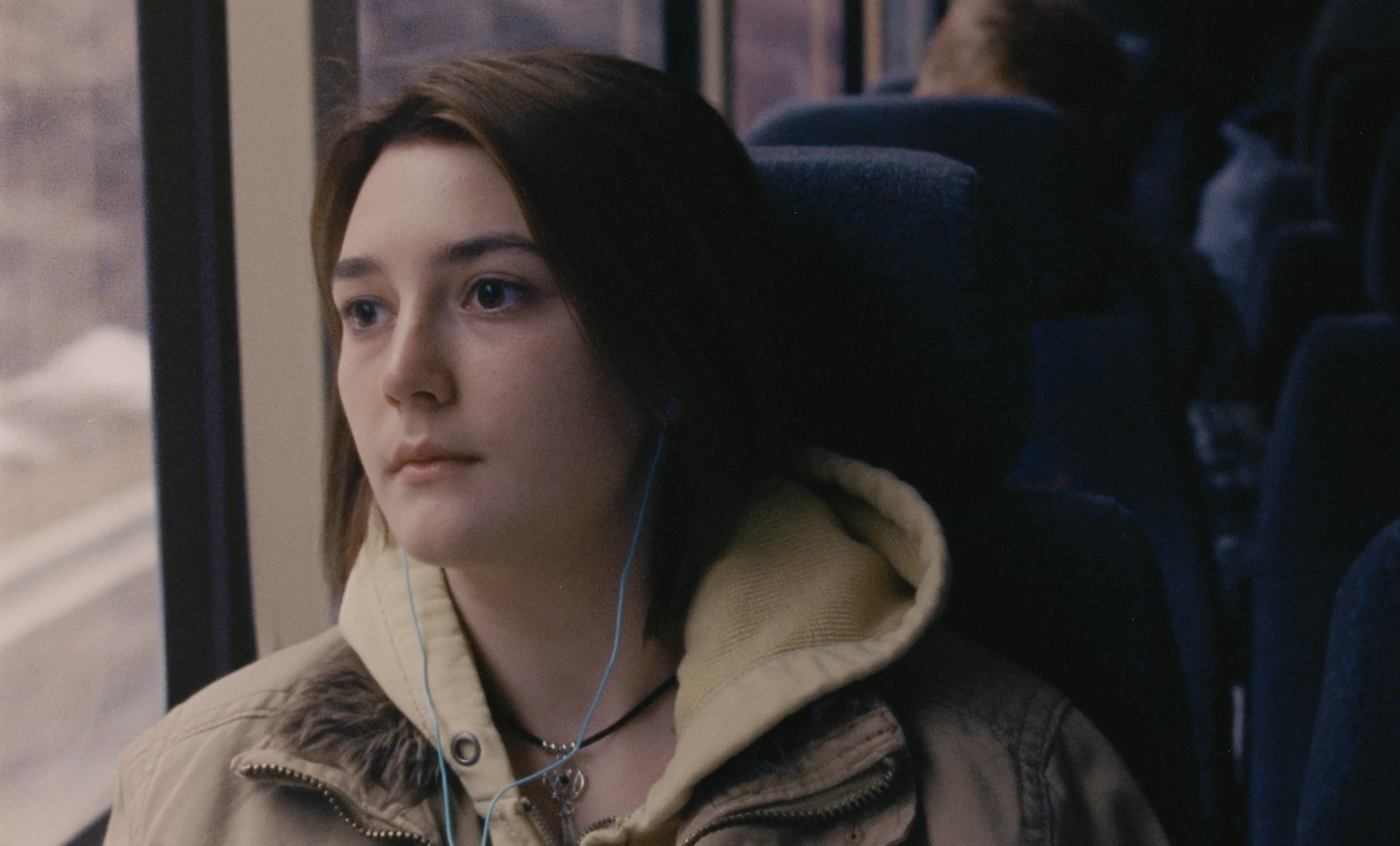 Never Rarely Sometimes Always is one many probably didn't see, and though it's not one to re-watch, Eliza Hittman has made a drama with an emotional punch. This indie following a teenage girl and her cousin set out to get an abortion won't be for everyone, but it's the kind that stays with you on this selfless journey the two go through. The credit should also give to its breakout star Sidney Flannigan & Talia Ryder, who I hope to see in other major roles after this. The former of whom has one of the most devastating scenes involving the titular title that's impossible to not tear up. Raw filmmaking That's deserving of more attention.
MY REVIEW—> RIGHT HERE
5) 'The King of Staten Island' (Judd Apatow, Universal Pictures)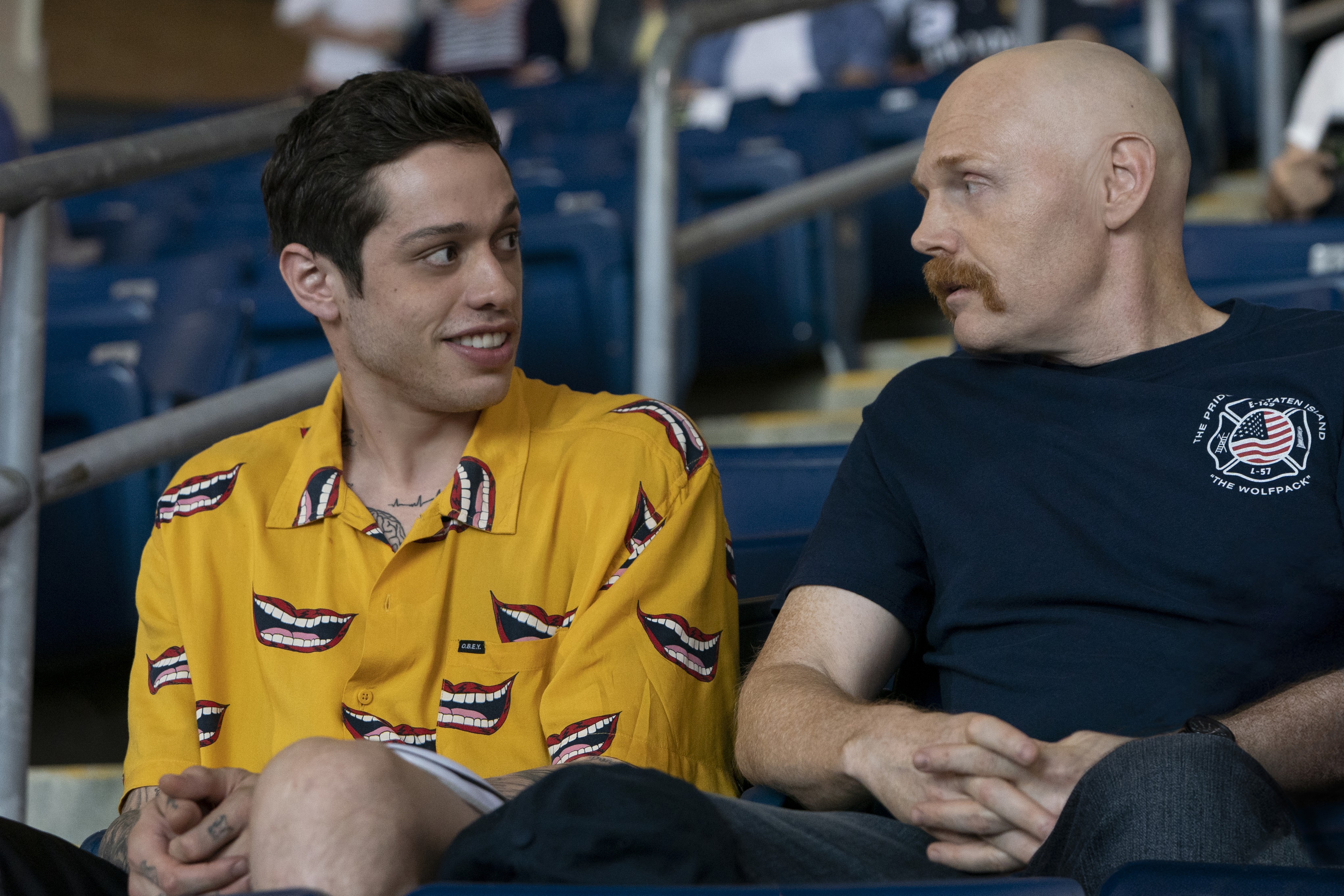 Putting a comedy co-written and directed by Judd Apatow should make him feel proud, as his coming-of-age dramedy The King of Staten Island is his best effort since Knocked Up. I thought this was funny, but it's able to make those in their 20s start thinking about what life will come next. Pete Davidson proved himself to be a star with his leading performance as Scott, while Bill Burr and Marisa Tomei had great screen presence. A story about growing up and a love letter to Staten Island itself, it's a winning formula to why it's an enjoyable and underrated mature comedy to get behind. An enthusiastic thumbs up if you have this on your list too.
MY REVIEW—> RIGHT HERE
4) 'Promising Young Woman' (Emerald Fennell, Focus Features)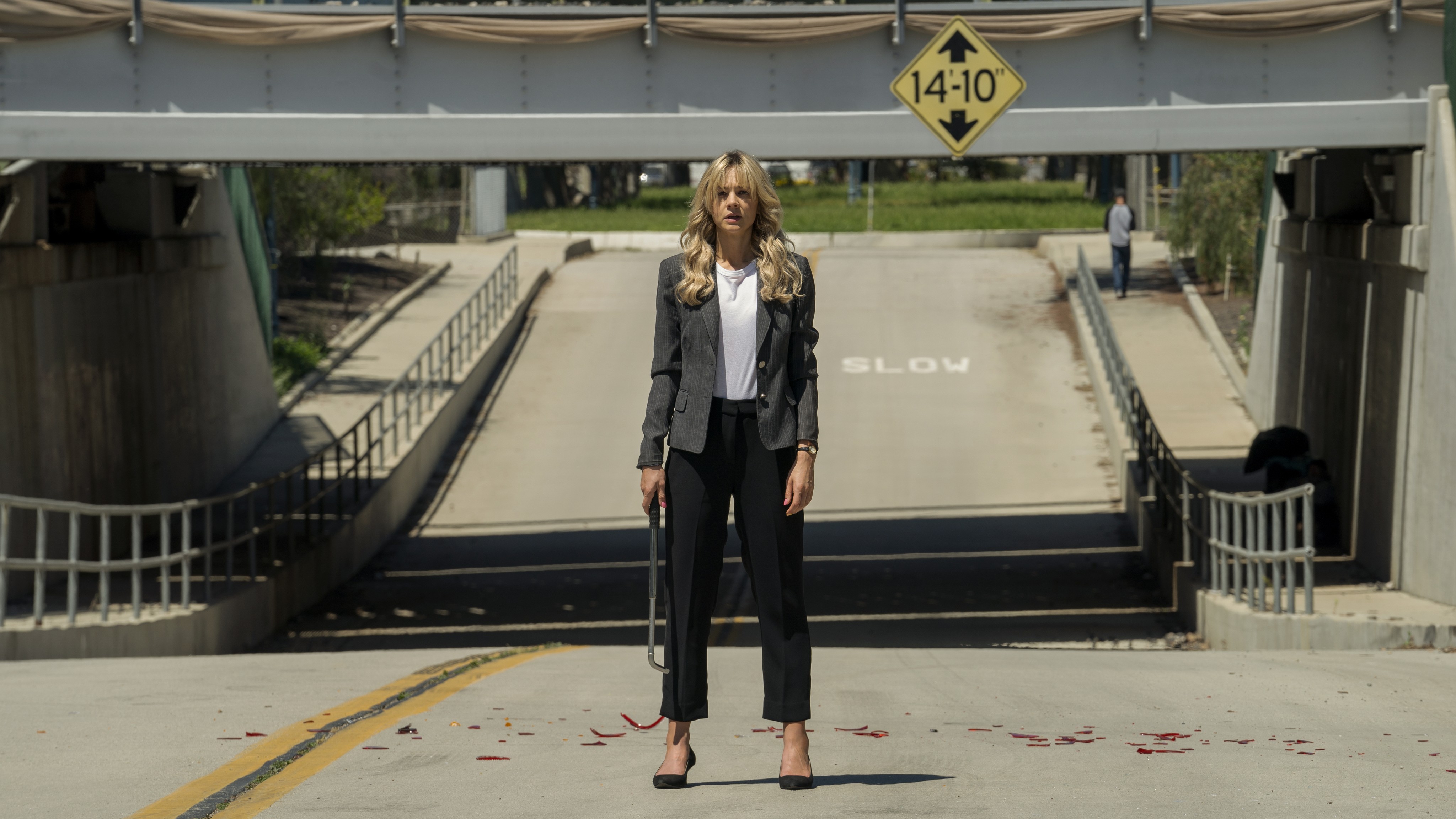 The hype is real for Emerald Fennell's directorial debut Promising Young Woman, I watched it twice on the same day prince brain told me it was worth it! Here we have a clever and unpredictable dark comedy that felt more original than the average revenge-centered movies out there. Carey Mulligan as Cassie gives the best performance she has ever given, which is all because of Fennell's screenplay that leaves an unexpected ending. And as a man who believes we are the worst, you know this makes you think, especially when it's over. If the scene where Mulligan and Bo Burnham sing "Stars are Blind" doesn't make you happy, I don't know what does.
MY REVIEW—> RIGHT HERE
3) 'Palm Springs' (Max Barbakow, Hulu)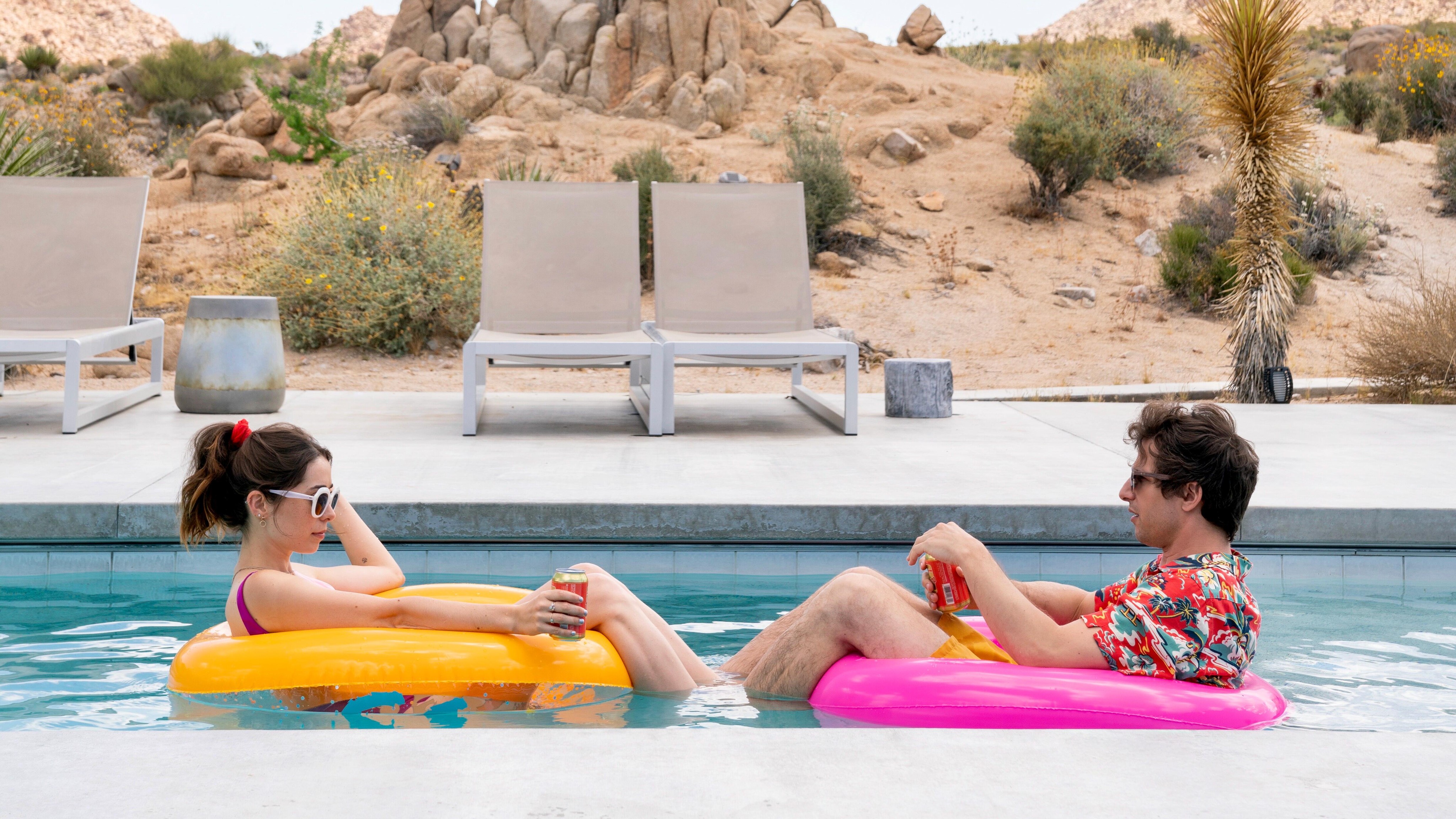 No comedy made me laugh more or made me feel good inside than the Sundance favorite Palm Springs. I thought it was really good on the first viewing, but I reached the love level upon the second, and I couldn't stop thinking about it since. This time-loop rom-com starring the always charming Andy Samberg and the beautifully underrated Cristin Milioti was refreshing to watch when most of us felt like reliving the same day throughout last year, but wouldn't it be better to do it with someone special? While it's full of hilarious moments, it gives you time to think about living the best life you can that gives you insight when re-watching. I can easily say this is a film I can throw on any given day or watch a scene to bring my mood up. Great chemistry from its two leads, loads of fun, and never delving into dullness. If you have Hulu and haven't heard of this, then everybody should watch Palm Springs (emphatic period).
MY REVIEW—> RIGHT HERE
2) 'Soul' (Pete Docter & Kemp Powers, Disney/ Pixar)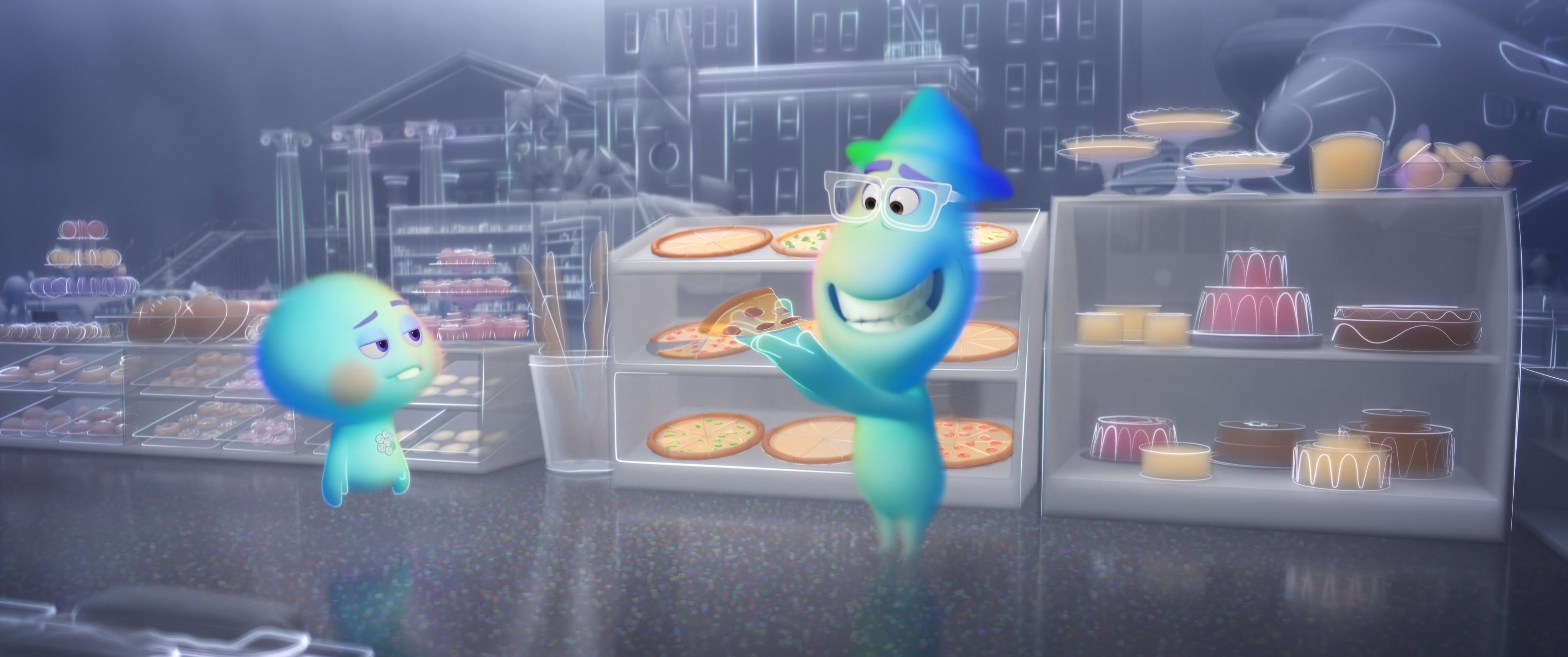 Soul was my most anticipated animated film of the year, and it's honestly Pixar's best original work that can connect to us all most profoundly and physiologically. The reason Pete Docter is one of, if not the best director working for the acclaimed studio is that he knows how to make something easily thought-provoking not only for children but for adults. Having its message about finding out why you're meant to be on Earth is important to all of us out there. For some reason, I've been self-loathing in my head recently when I just know I'm not good enough for anything I can accomplish, and the more I thought about Soul, it's able to get me to understand there are those around me who might appreciate what I give to myself. The animation is jaw-dropping, the voice talents of Jamie Foxx as Joe Gardner and Tina Fey as 22 made for an impressive pair, it's super hilarious, and the score from Trent Reznor and Atticus Ross is the most amazing score all year. Two worthy Pixar movies in one year; talk about a plus. If nobody ruins this for me and everyone else, life would be grand.
MY REVIEW—> RIGHT HERE
1) 'Nomadland' (Chloé Zhao, Searchlight Pictures)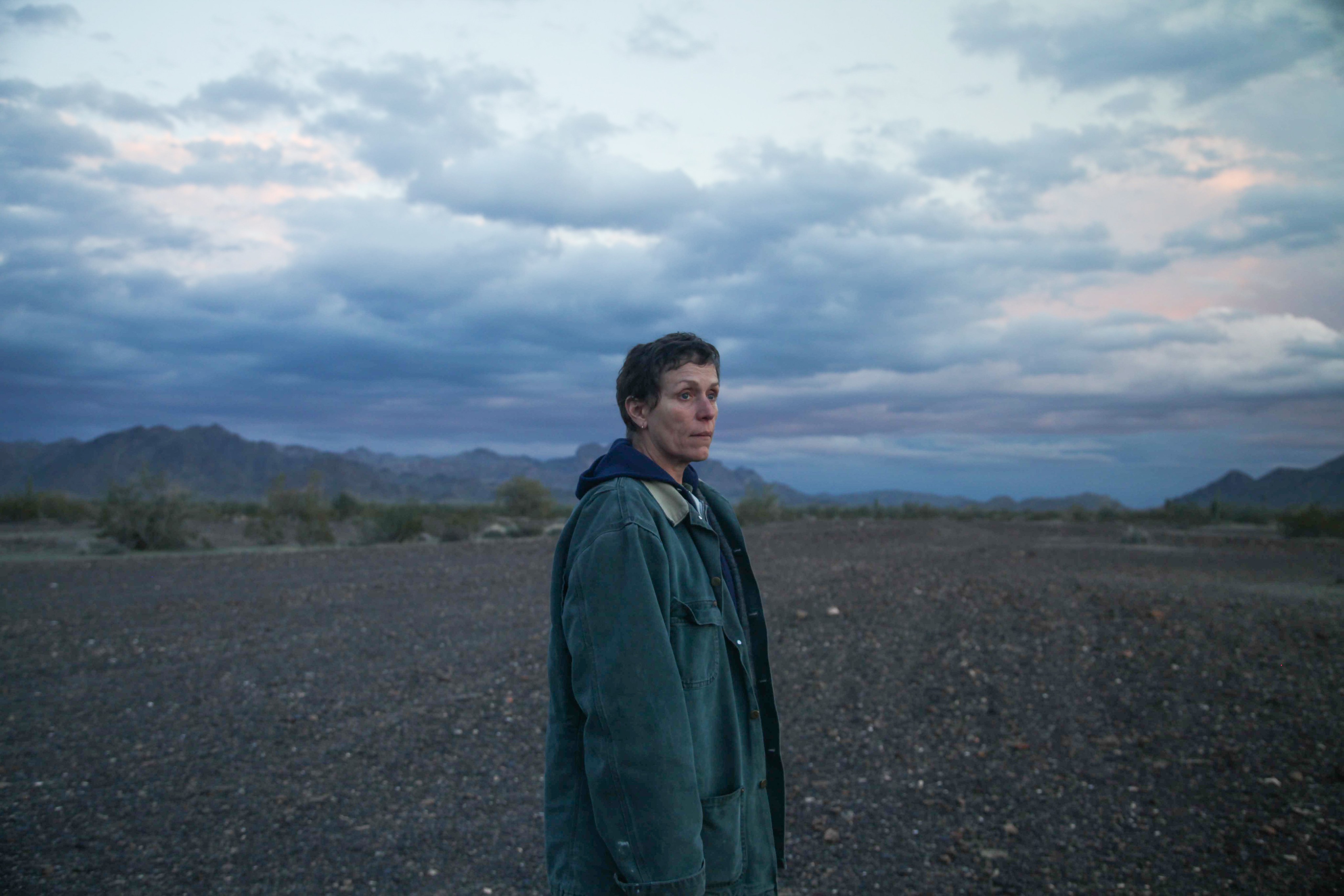 Out of every movie that was lucky enough to be released, nothing made me understand life more than Searchlight Picture's Nomadland. Having little information before watching it, it shows its audience a lifestyle of Americans around the country that has yet been explored: the life of a Nomad. Writer, director & editor Chloé Zhao perfectly handled adapting Jessica Bruder's non-fiction novel to a captivating level of peacefulness. For the two hours, it was like you're also traveling on this adventure with Frances McDormand, who gives another phenomenal and understanding performance as Fern. Zhao's direction felt almost like a documentary, adding much authenticity when most of the cast are real-life nomads, believe it or not.
The biggest takeaway from all of this is taking the good parts of life for a moment and what makes it great. Never have a seen a film that presents human discovery vividly. There will be those who won't love it, but when it shows a breath of fresh of its beautiful filmmaking, cinematography, and balance of nuance, Nomadland is a character study that hasn't left my mind in the past month, and that's worth being my #1 of 2020. If there's a film deserving of the Best Picture win, then this is your potential champion.
MY REVIEW—> RIGHT HERE