What's the Story: Martha (Vanessa Kirby) and Sean (Shia LaBeouf) are a Boston couple on the verge of parenthood whose lives change irrevocably when a home birth ends in unimaginable tragedy. Thus begins a yearlong odyssey for Martha, who must navigate her grief while working through fractious relationships with Sean and her domineering mother (Ellen Burstyn), along with the publicly vilified midwife (Molly Parker), whom she must face in court.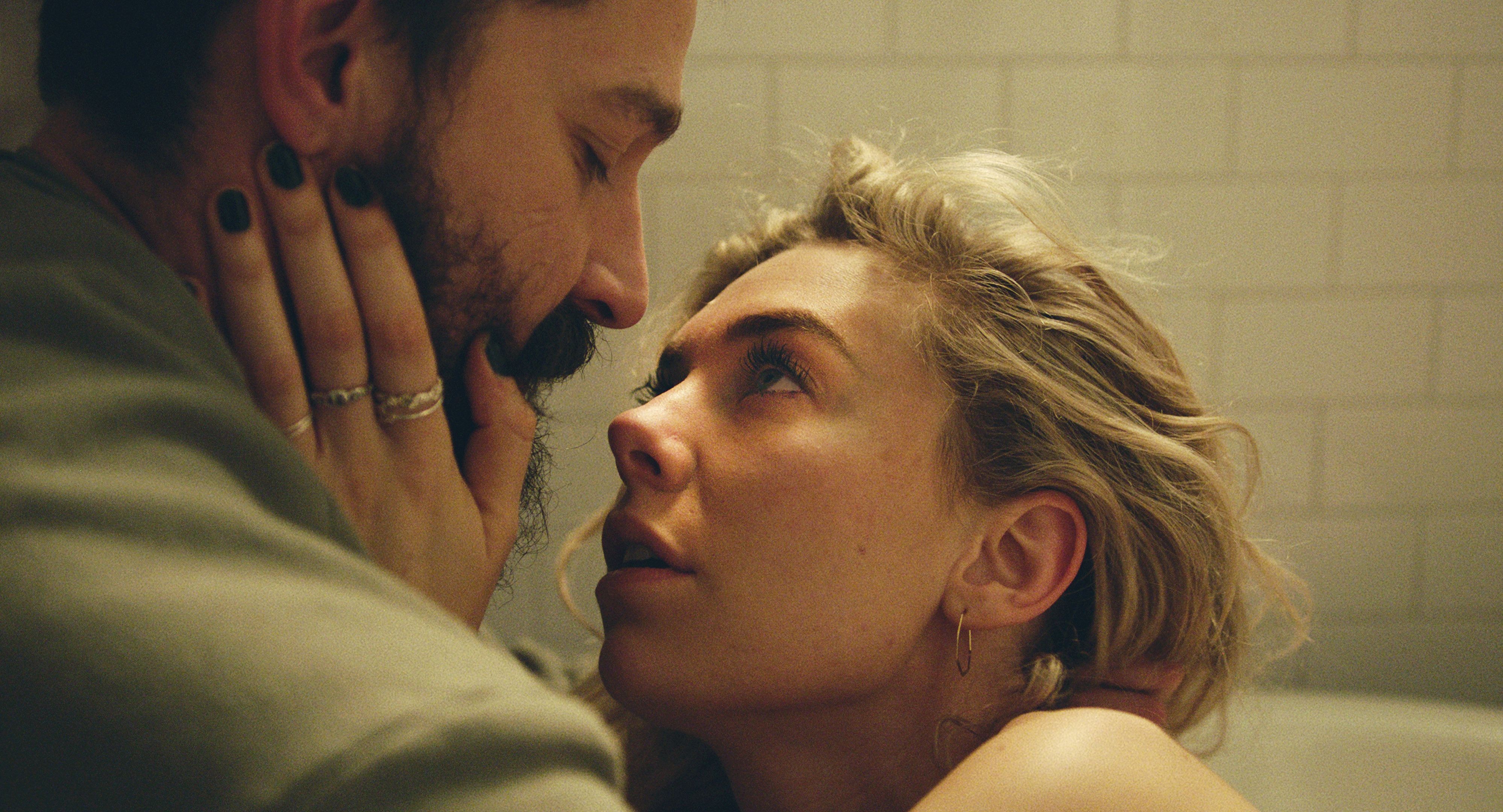 The sudden buzz that was surrounding Pieces of a Woman was new to me since I never heard of it until last September. Directed by Hungarian theater director Kornél Mundruczó and written by Kata Wéber, this made its premiere not only at TIFF. And at the 77th Venice International Film Festival, this was where Kirby won the Volpi Cup for Best Actress. Netflix bought it right away and is a prime candidate for this current award season. I was very unsure if I was going to like this since hearing about the story sounds depressing enough for my age, but I can say this is a terrific drama, and I'm standing by my opinion about it.
Told over seven months, watching this made it feel like watching a stage play with a unique approach to its narrative structure. That sounds ideal since I found out it based this on a 2018 play based on Weber's own experience with her partner, Mundruczó. Anyone can find themselves drawn to this character study of how one deals with this sudden grief and everyone in its surroundings. The best thing to come from Mundruczó's direction is how his scenes are structured, with a few that are just in one-shot. Long as they were, the actors were given great dialogue to work with. Speaking of which, I couldn't believe how amazing they pulled off an almost 30-minute tracking shot where Kirby's character is giving birth at home. Not only was the entire sequence one of the best of the year (it took six days to shoot), it's just impressive all around. Everything else settles on a tone that's quiet and nuanced that's hard to not lose interest.
There would be nothing redeeming about this film if it weren't for Vanessa Kirby's courageous and devastating performance as Martha. Remembered best for her roles in The Crown or Mission: Impossible- Fallout, I love she'll be taking on the lead here, and you have to take in every moment of her character, understanding where she has gone through. She turns in a role where each emotion she provides throughout, where even though she can appear as cold, you have to take in that reason. Basically, Martha becomes a different person with her family and partner. Her performance is getting all kinds of Oscar talks for months now, and she's definitely getting a Best Actress nomination soon. Just pay close attention to two moments during a courtroom and tell me you felt nothing from what Kirby brought to those scenes.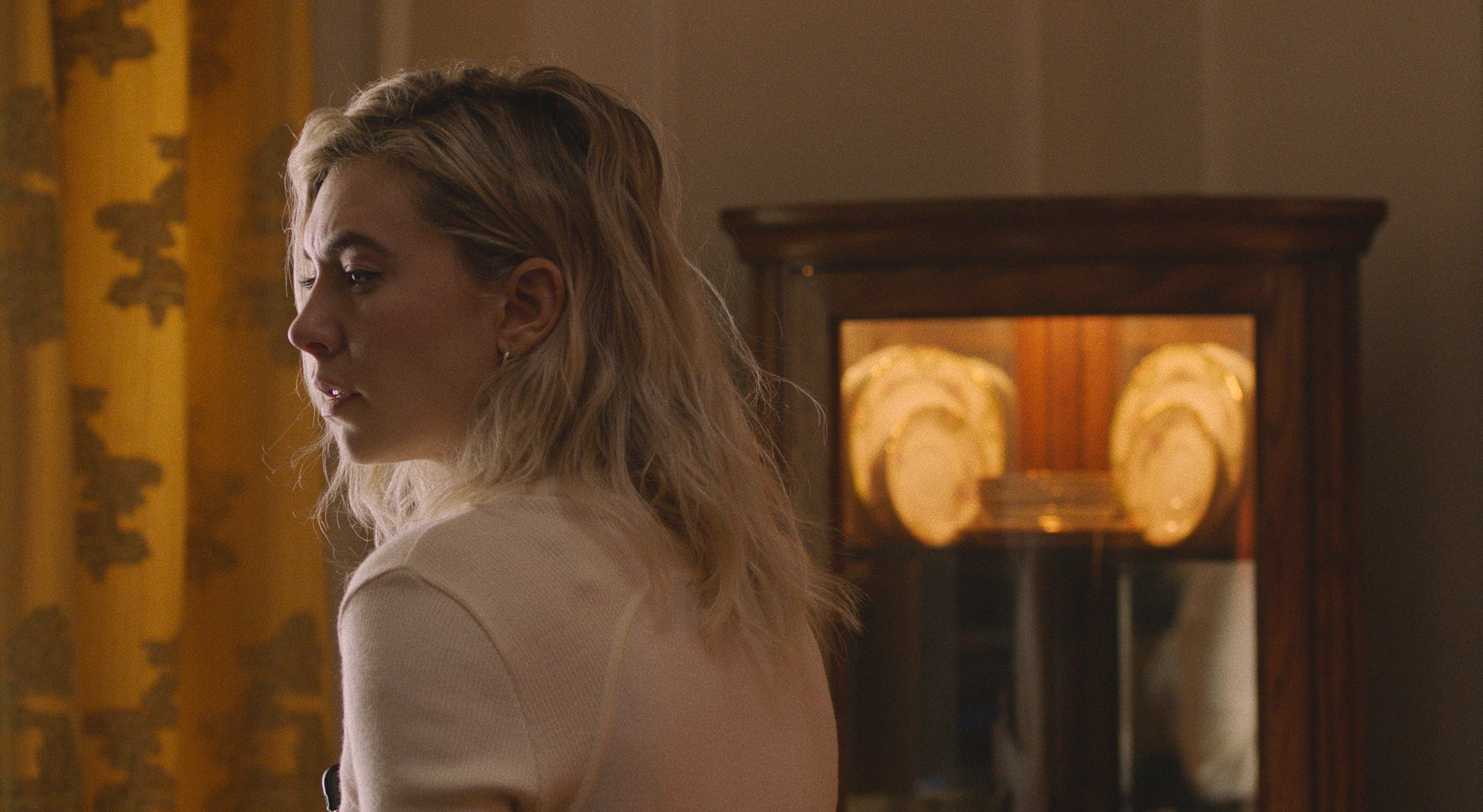 With the recent controversy that Shia LaBeouf has been in the news recently with allegations against him, he has become an actor I hate again and put be a sour note for everything the film has. But putting that aside and focusing on his performance, this is one of his best in his career. His character, Sean, is the one in this relationship who's more emotionally deepens by this the most when he's carrying the emotions for both of them. If it weren't for his current position to where he's back to unlikable, he would've been like a dark horse in the Oscar conversation.
Ellen Burstyn as Martha's mother, Elizabeth, who wants to have the charges against the midwife for what happened, was also great to see her in noteworthy performance. While she doesn't have a lot of screen time, there's one fantastic, powerful monologue from her that's for the ages, and it's this scene that will earn her a second Oscar nomination after two decades. I also can't forget the other supporting actors I didn't know were in this before it started, including Sarah Snook, Benny Safdie, and Iliza Shlesinger.
But let me say this is not the kind of film you should put on when you're in a cheerful mood. Depressing as it may appear to be, we have this out to show that women have been through this struggle in the past or recently, and it has got to be the hardest part of life they must've experienced. Even though I'm not in a relationship, I always thought about having a child of my own when I find someone to love. There are even friends of mine from high school and college who have or planning on getting married and probably talked about starting a family very soon. Understanding the process of grief one has when losing a child during or after birth resonates deeply.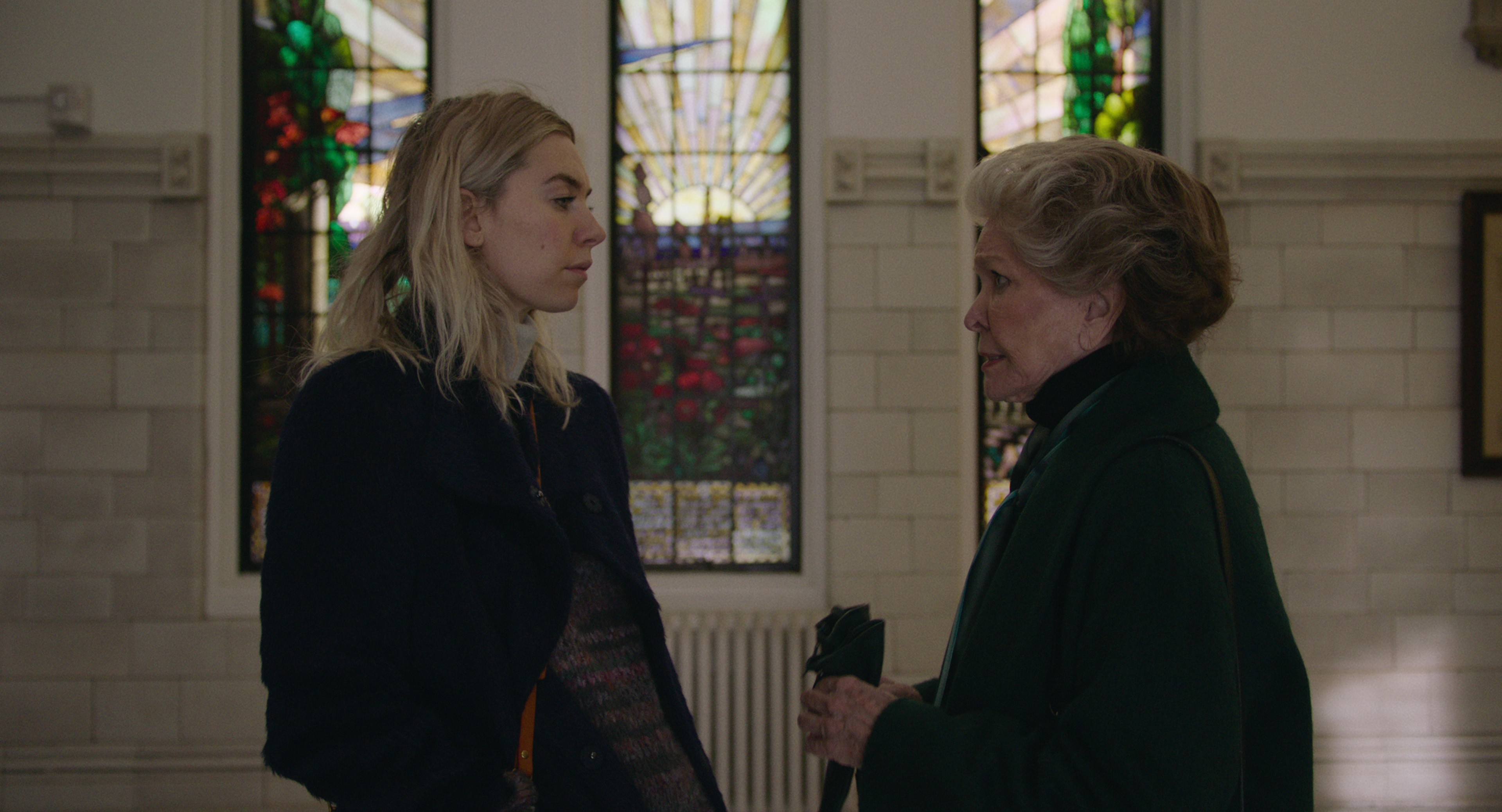 After those first 30 minutes, there wasn't anything that topped the momentum for many people. Some character decisions didn't sit right with me, even though I can understand from their perspective. It might be difficult to watch for some. This has been a common thing said in other reviews, and that can't be denied. It can be a film that won't appeal to everyone since it's not a drama I can't recommend to those who'll find this difficult to watch. The reason for that is it could be very emotional to those who've been in the same place. And although I didn't recall crying throughout its runtime, there was this feeling of sadness I couldn't get out of my mind, similar to how Manchester By the Sea had a few years back. Leaving us with an ending I ultimately found sweet and will be discussed in what it means later on down the road.
Final Thoughts: Pieces of a Woman won't be for everyone with its slow burn and melodramatic tone throughout, but I couldn't help but look at this like a play I couldn't stray away from. Vanessa Kirby's performance is phenomenal, and its amazing opening is something to remember. Believe me, it's a movie that won't be turned on again when I'm in a good mood; it's worth watching at least once if you can handle it. But give this a watch simply for Kirby's performance alone because some might relatable to her.
Grade- A-