What's the Story: In late 1967, a young orphaned boy (newcomer Jahzir Kadeem Bruno) goes to live with his loving grandma (Octavia Spencer) in the rural Alabama town of Demopolis. As the boy and his grandmother encounter some deceptively glamorous but thoroughly diabolical witches, she wisely whisks him away to a seaside resort. Regrettably, they arrive at precisely the same time that the world's Grand High Witch (Anne Hathaway) has gathered her fellow cronies from around the globe — under cover — to carry out her nefarious plans.
Of course, this is an adaptation of the beloved 1983 Roald Dahl book of the same name, and this isn't the first time they have made it into a movie, as those who are older must've grown up watching the Nicolas Roeg version from 1990 with Anjelica Huston. I've always heard of it but never seen it before. All I know was that people liked it, despite not being a hit at the box office. Hearing Robert Zemeckis taking on this story sounded promising enough, along with the fact it'll be co-produced by Alfonso Cuaron and co-written by Kenya Barris and Guillermo del Toro (who was going to make this with the style of stop-motion). Originally, Warner Bros. had scheduled this to come out in theaters before deciding to premiere it on HBO Max around the Halloween season. So what did I think about this new remake of The Witches? Well, I can't say I was a fan.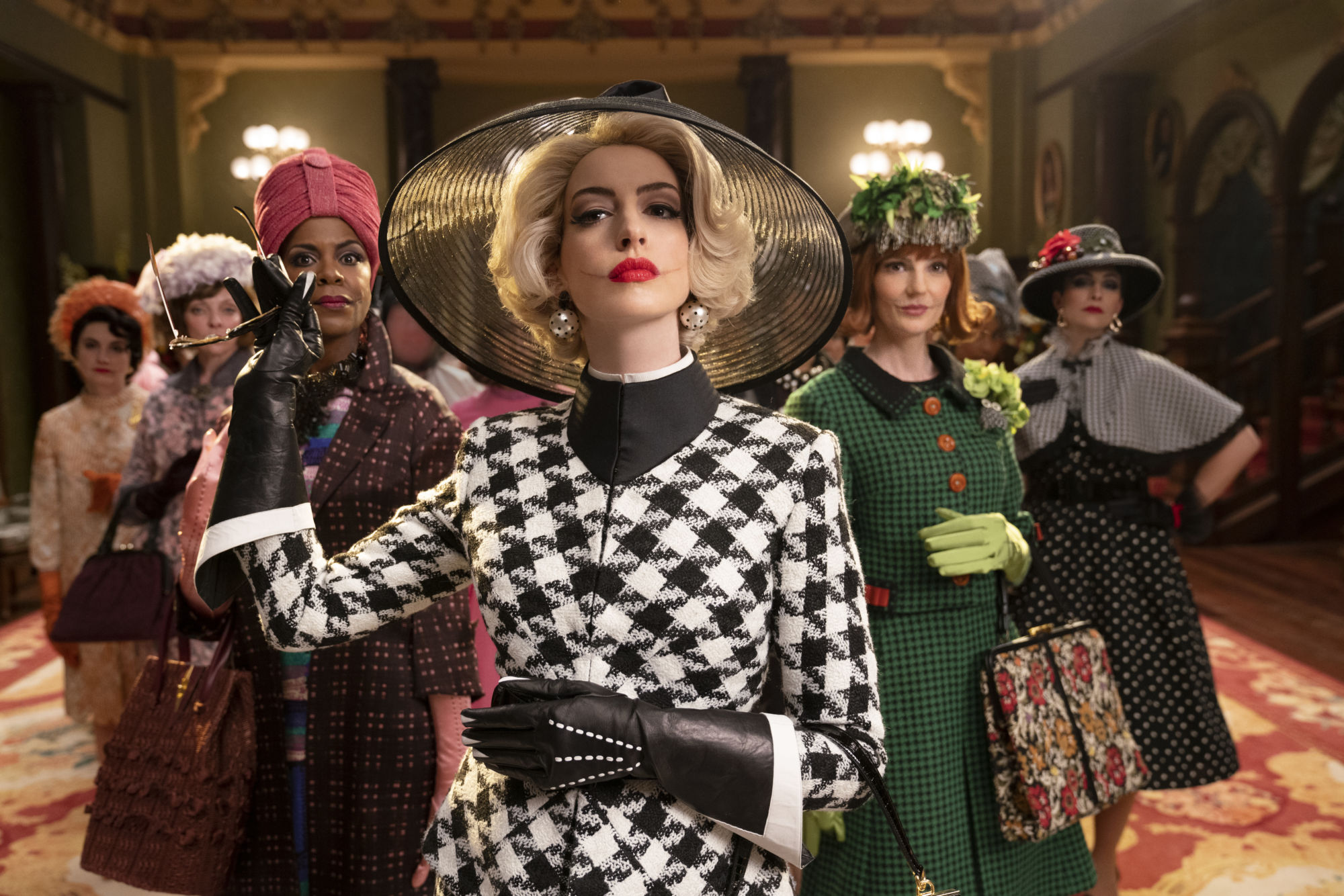 Again, this is from the perspective of someone who knew little and this, but it could be fun for children. Zemeckis has down to be a director who can tackle anything, and I don't know if he was the right guy to adapt this. He might've been a fan of the book himself, but never once would I believe I was watching something with his name attached. You can feel the imagination from his previous works from Back to the Future to Forrest Gump, yet I can't say there wasn't a moment that brought a sense of wonder to my eyes. It makes this kind of sad thing considering those behind it when I expected this to be a fun dark fantasy.
Anne Hathaway's performance as The Grand High Witch has left me still skeptical after I finished watching. Comparing her to Huston's performance from 30 years ago won't happen, but you can tell she was having a time with this role. It was hard to tell if they meant her to be campy on purpose because she's over-the-top where I didn't know if I should hate it. Her accent was distracting, also, but you can't look away when she's giving it her all when the story calls for her to be this crazy witch with the huge mouth and all. But seriously, what accent was she trying to pull off here?
One of the positive attributes the movie has going for it was Octavia Spencer, because who's better suited to play the grandmother than her? She carries each scene on her shoulders when her character knows a lot about witches to where it doesn't come as a surprise. I expected to like her performance from the get-go, and I definitely enjoyed the chemistry between her and Jahzir Kadeem Bruno. But it's so baffling Stanley Tucci as the hotel manager was so under-used. Even when he's in a bad movie, he's usually the bright spot, but it's very disappointing to find out he wasn't in it more. Shame! The main kid Bruno was fine, but I wished to see more of him when he didn't get turned into a mouse in the middle. Chris Rock also provides the narration as an older version of the character, and he has a voice so recognizable that it makes it distracting to hear his voice, and it's not even used that much in this to the point of just not including it at all.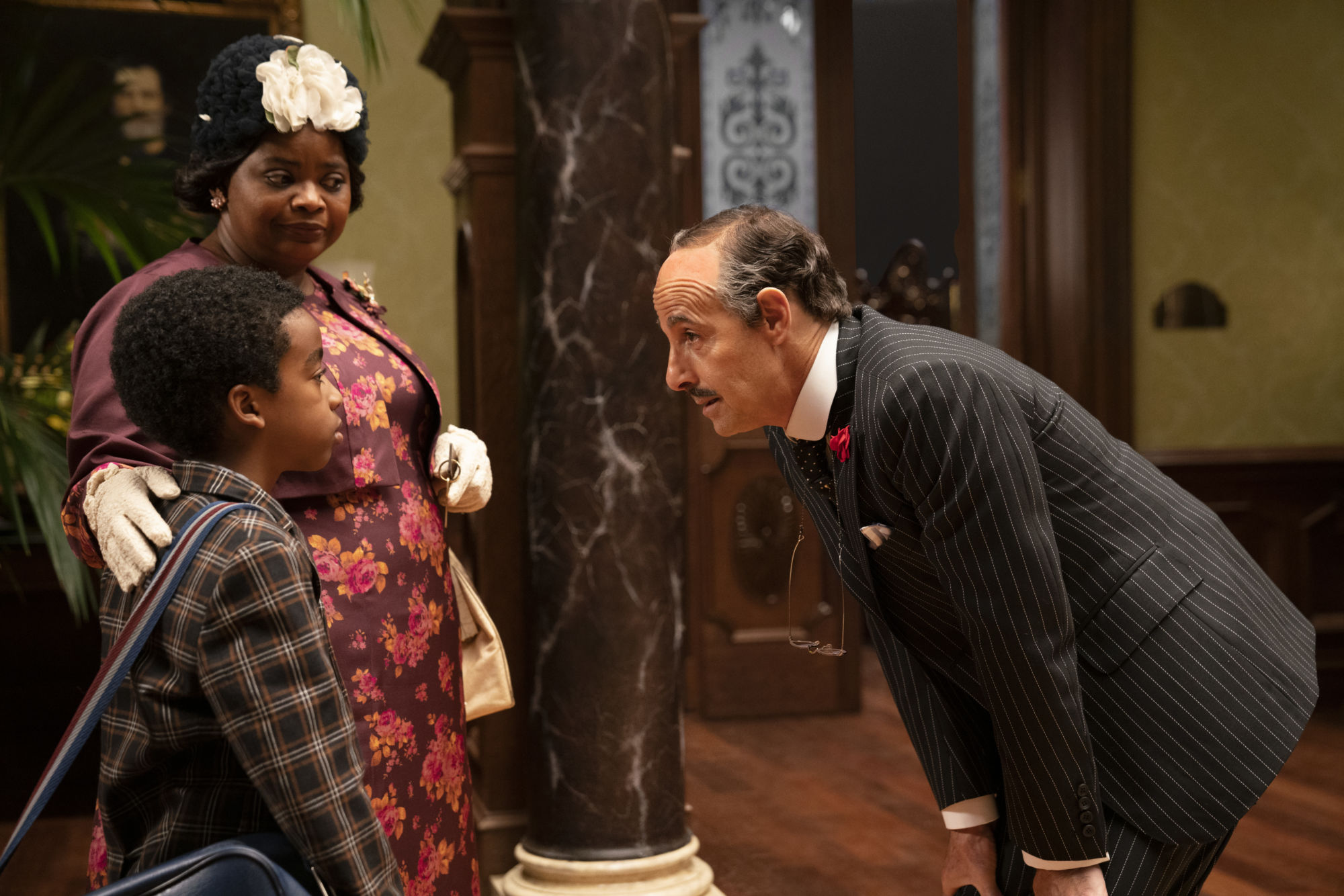 But if you watched this and the original, there's no question the 1990 version is far better. It's not like this will ruin fans' lives, but there isn't anything particularly special when it's on. This was more so a PSA to let children know to never take candy from strangers. When you think this won't appeal to its younger demographic, that's probably a problem in my mind. This can get a bit disturbing to little kids when people are turned into mice and the general look of the witches themselves. And when having creative minds writing the script, the results come out disappointing. There were only two chuckles that came from Hathaway, and just the natural rhythm of the plot went along in a way that didn't make the experience a memorable one. The beginning wasn't too bad when it started with Hero Boy losing his parents and him bonding with his grandmother, but you know it'll go downhill when the witches appear.
People talked high praise about the makeup and practical effects from before, but none of that is in here since it's an overabundance of CGI isn't such a good thing. An Oscar-nomination isn't in its future when it's so clear it's all fake, and it took me out, especially the look of the mice or when Hathaway transforms her body. Coming from someone like Zemeckis, that's saying something. The other characters aren't worth caring about in the slightest when Bruno Jenkins (Codie-Lei Eastick) has one trait: Food. Why? Because he's fat and Daisy (voiced by Kristin Chenoweth), Hero Boy's pet mice is given a backstory.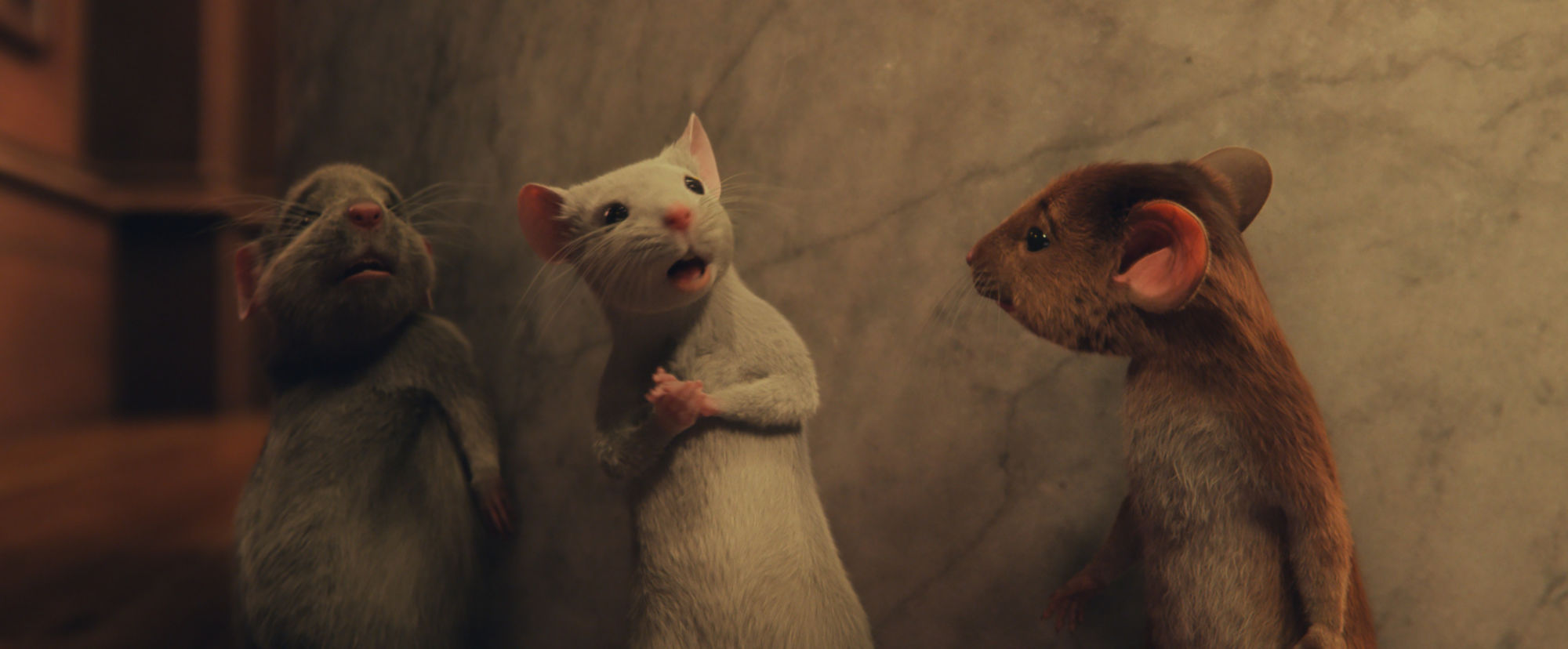 There have been plenty of good movies based on Dahl's other work (Fantastic Mr. Fox, Willy Wonka and the Chocolate Factory); this isn't one of them. Nothing about this felt like it would've been right to come in 2020 oddly enough; this remake came out too late when it had its calling in 2004, back when Zemeckis was in his prime. The more I thought about that, it would've competed against Lemony Snicket's A Series of Unfortunate Events, which I had the urge to watch while this was still going on.
Final Thoughts: The Witches wasn't one of Zemeckis' best in his filmography. As someone who never read the book or had no attachment to the original movie, this adaptation is the third miss in a row from one of my favorite directors out there. Anne Hathaway's campy performance can be enjoyed, but it's a fantasy that offers nothing fun or special, unfortunately.
Grade: D+