It will delight Sofia Coppola fans from all over to, hopefully, watch her seventh feature film on Apple TV+ from A24 with On the Rocks. No other female filmmaker has shown a range of storytelling like her, which includes hits like Lost in Translation or The Virgin Suicides. Though not everybody digs her style, she brings to most of her work. Some might feel this way after this, but for me, it's the kind of father-daughter dramedy I expected.
What's the Story: Married with two daughters and having writer's block with her latest novel, Laura (Rashida Jones) suspects her husband, Dean (Marlon Wayans), is having an affair with someone he works with after a string of late hours at the office. Not knowing what to do, she calls up her larger-than-life playboy father Felix (Bill Murray) to find up if what he thinks is true while running around New York.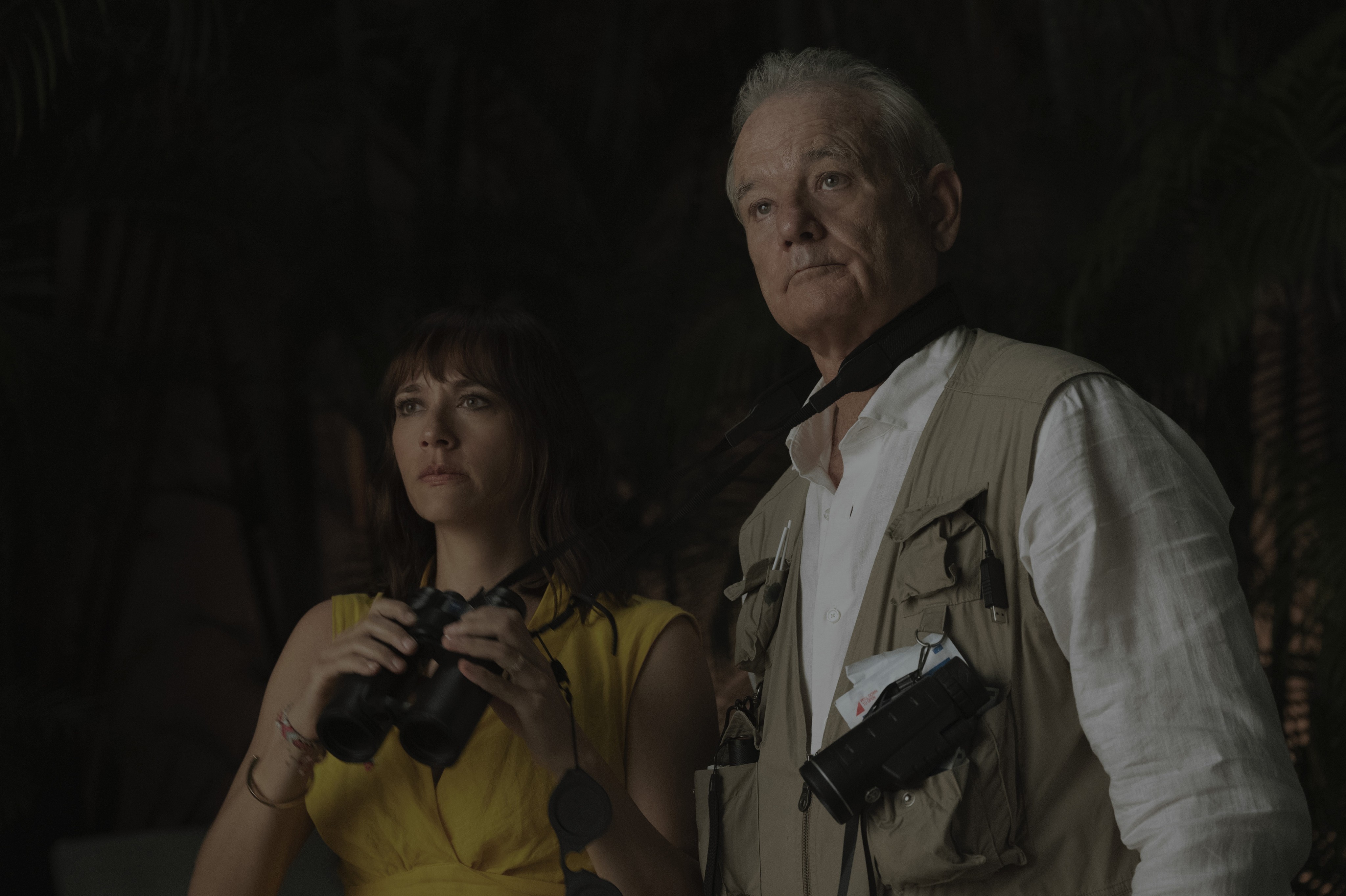 Right off the bat, would I call On the Rocks Coppola's best film yet? Well, nothing will ever beat Lost in Translation, and though the only films of her's I haven't seen yet are Somewhere and The Blind Ring, this is enough to consider this a good flick to sit through. But there will be those who will find this somewhat slow and pretentious, which we won't pay attention to. She has made something a bit more mainstream on a simple premise that could've easily been unengaging, and it wasn't on my side in the beginning, but it captures a vibe that's an almost laid-back story with good dialogue between its characters. Carrying on a good balance of comedy and drama that's able to get to some, it's also a comforting experience to be entertained by. Much like her other films, Coppola takes the viewer to different places through her eyes, and watching what life is like Manhattan with a setting suited very well to the story.
Without a doubt, everything between Rashida Jones and Bill Murray couldn't have been more perfect. Their on-screen chemistry together as father and daughter were a charming aspect I know would not be a problem. Murray, re-teaming with Coppola 17 years later, performs so charismatic that's one of his best in years. This role should honestly be in the conversation of Best Supporting Actor plays to what he usually gives off with anyone he plays nowadays as they made this quintessential character for him. Watching him be this comforting and caring for his daughter made me wish I had him as a father. And I've always liked Rashida Jones, so it was nice to see her in the lead for once against some like Murray. Performance-wise, probably her best with someone who I thought had this relationship with her father was going to be distanced, but it turned out to be more casual since they both care for each other. Seeing this play out made me wonder what was Coppola's with her director father, and thinking this influenced her to make it.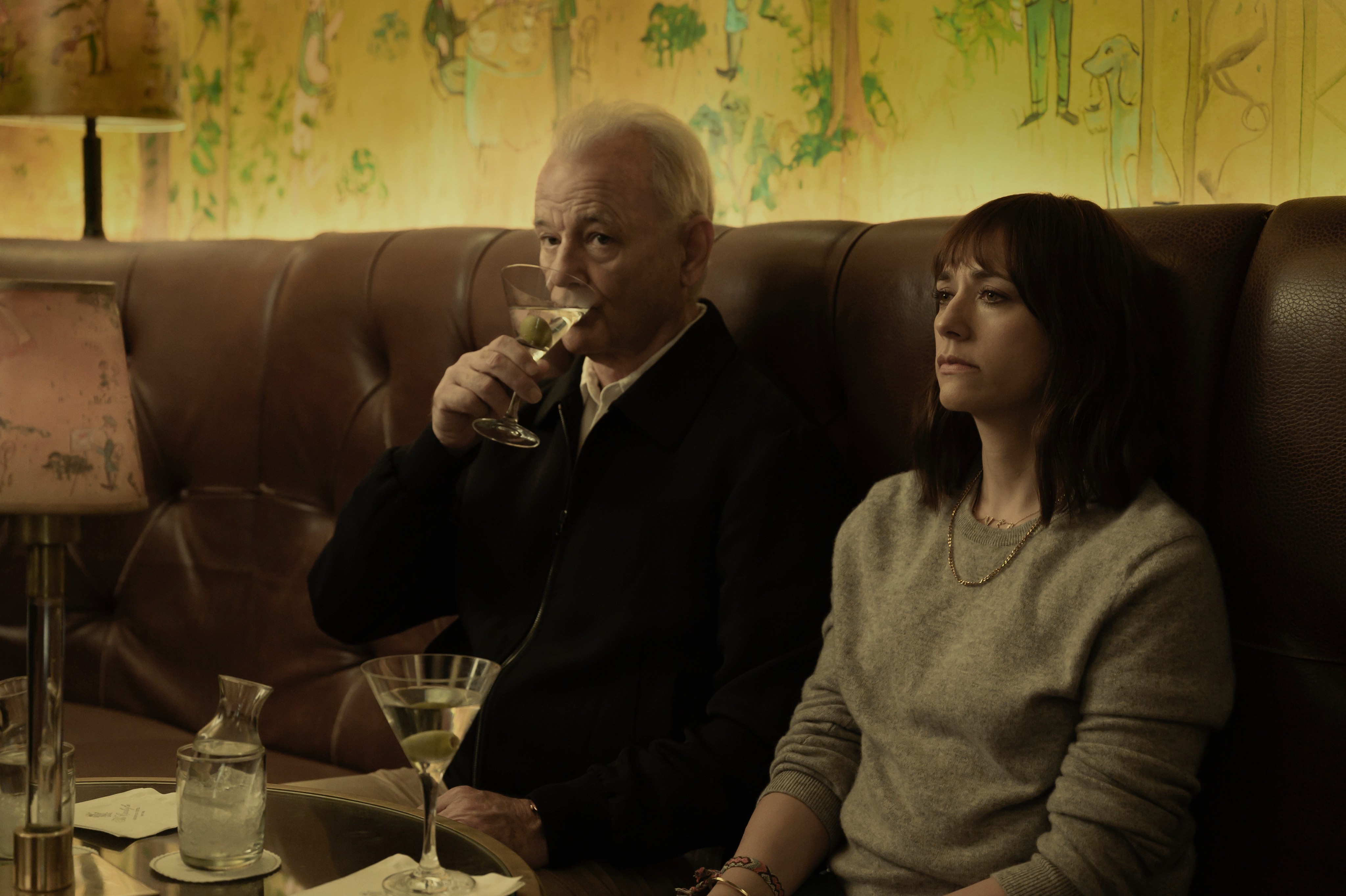 It can be a film that won't hold a lot of attention who rarely cares for her filmography. The story is much lighter than expected when most of these are conversations between Laura and Felix, wondering about New York, hoping to see if her husband is true or not. You know how it's going to wrap up since it's a little predictable. It's more of a come and go type of premise that doesn't require a ton of thinking when it's over. For a movie that's only around 90 minutes, it has that pace I didn't mind too much after a while, and it wouldn't mind being longer to provide some more development from a couple of characters.
Final Thoughts: On the Rocks is the mellow film to come from the writer/director Sofia Coppola. While it's not great and probably won't be a huge contender around awards season, the charming chemistry between Murray and Jones definitively makes this a pleasant watch. Literally, I only subscribed to Apple TV+ for only three days to watch this, and I believe you should do the same.
Grade: B