How's it going, everybody? If you're like me and wished there was a summer movie season this year, don't you worry. Starting today, I will dedicate every Friday for the next two months to celebrate some of the most memorable summer movies that I love and want to talk about them titled "Summer Blockbuster Fridays." This was an idea that I thought of that seemed fun to do, and it'll include the popular sequels and box office hits the majority enjoyed. With that, my first film I'm going to talk about is 2007's The Bourne Ultimatum, my favorite installment in the action-thriller franchise.
What's the Story: Jason Bourne (Matt Damon) continues his quest to fill in memory gaps. When a Guardian reporter stumbles onto his trail, the man spies his chance to blow the Blackbriar black-ops brigade wide open. With some very powerful people intent on keeping their skeletons buried, he is in more danger than ever before, as his former paymasters send a series of elite killers after their reformed ex-colleague.
Now, I was excited about seeing this. I didn't see The Bourne Identity (2002) and The Bourne Supremacy (2004) in theaters since I was a bit too young to see them, but I had them on DVD and bought into them quickly, despite not knowing what's exactly going on. The summer of 2007 gave us a lot of sequels, threequels to be exact, that many were expecting to love. Yet, it's a massive shame Spider-Man 3, Pirates of the Caribbean: At World's End, Rush Hour 3, and Shrek the Third didn't live up to the hype. It's a blessing this turned out to be the best sequel that summer. My parents saw this before me, but I saw it a month after it came out by myself while my mom and sister saw the Halloween remake. Thankfully, I made the right call in seeing the better film that day, proving The Bourne Ultimatum is the best in the series, which nobody can deny.
Why it's my favorite is because of its energetic feel throughout it, making it a chase film like no other. I never realized it until recently there's rarely a moment of breath as the story kept going at a pretty fast-paced. While there might be a few scenes where it kind of slows down a bit where there are just characters talking or covert stuff going around, you're able to still be intrigued by what's going down to the minute. And that's a major credit to director Paul Greengrass for really making this a worthy sequel to The Bourne Supremacy. When I re-watched the first three years back when the fifth installment came out, that was the first time I caught this takes place right after what happened in Moscow. His two films in the series were the first movies from him I've ever seen. This was my introduction to his style of filmmaking, technically. Never once did I feel like I was watching a fictional action thriller since this could've been a real-life situation happening back then and I wouldn't have noticed.
Once again, there's no other actor to portray the main assassin than Matt Damon. Three movies in at that point, he absolutely brought his A-game this time around. It was these films that made him one of my favorite actors and convinced me more he's an awesome action star. The supporting cast also gets their due with believable performances. This was the first role I've ever seen from David Strathairn who plays CIA deputy director Noah Vosen, doing what it takes to track down Bourne, and he's by far the best villain that's worth remembering that's a cross between Chris Cooper and Brian Cox's roles from before. Joan Allen reprised her role as Pamela Landy, and she does a fine job. Julia Stiles is also back as Nicky Parson in a more sustainable role with tagging along with Bourne in the middle. The scenes she shared with Damon was great, especially a moment in a cafe I didn't notice before where there might be a hint of a romance that happened between Nicky and Bourne in why she wants to him in the first place, and I didn't see that coming, which made me glad there wasn't any romance between the two of them.
Like its predecessor, the film also contained action scenes where it involves "shaky cam." Nowadays, when action movies have those kinds of moments, I can't stand it since the viewer has no idea what's going on when the camera is constantly moving. Greengrass is the one director who uses the gimmick well enough to make it convincing. Out of all the films in the series, this has the best action sequences ever that surpassed the previous, and they were executed to perfection with no CGI and practical work involved. That entire Tangier sequence where it includes a motorbike case, foot chase on top of roofs, and concludes with the fight scene between Bourne and Desh (Joey Ansah) is still one of the best fight scenes these eyes have seen. The stunt work utilized here is unbelievable, as I should also mention.  But my favorite scene is the car chase in New York City. That blew me away when I saw it for the first time. The moment before where Bourne backed the car off the parking lot was one of the coolest things I've ever seen, which made me want to replicate that in any free-world video games ever since. 
Fans of the Robert Ludlum's spy series would be pleased this would be the one that would finally give us some closure and figure out how Bourne came to be and what led him to join Treadstone, which is why many have gone out of their way to not let him find out government secrets. Writers Tony Gilroy, Scott S. Burns, and George Nolfi were lucky to give us an unexpected three-part character arc that's worth the patience whenever these are released. Given that he learns more about himself every time, whether it's an assigned mission to kill someone with knowing why, it still gives us the advantage to root for him, even though Bourne wants to move on. Once he meets Dr. Albert Hirsch (Albert Finney) in discussing the program, it was at that point where he remembers everything, making such a great scene, especially with the flashbacks sequences of him wanting to take part in this or not.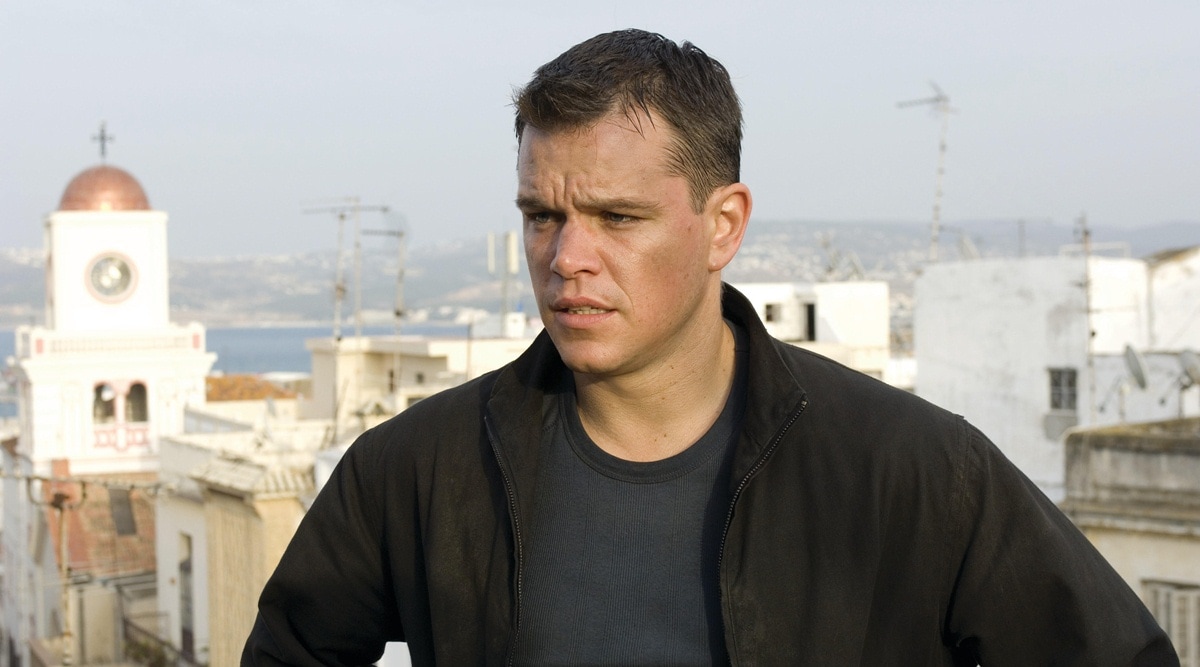 The third installment ended up becoming the best-reviewed installment, as critics loved it with a 92% on Rotten Tomatoes and became the seventh highest-grossing film of 2007. This also ended up winning three Academy Awards, including Best Editing, Best Sound Mixing, and Best Sound Editing; all well-deserved since we rarely see action movies on this scale win anything this huge. This would've been a great trilogy since this would originally be the last one if they stuck with three, but the two that followed (The Bourne Legacy and Jason Bourne) ruined it for me and everyone else. 
Side note: "Extreme Ways" by Moby has always been my favorite song from the artist, and it's the perfect song to end each movie from this franchise. 
In the end, The Bourne Ultimatum is not one of the best third films in a franchise, it's just one of the coolest action sequels to come out of the 2000s. Take into account Greengrass' direction, Damon's performance, and the non-stop action that will never leave your mind, it's an excellent action thriller that's difficult to dislike. If you weren't a fan of the previous movies, there's a chance of loving this and thinking back on the others.  
Grade: A-