Welcome back to Movie Time Capsule! I just now noticed I could write this month very quickly compared to other posts if I use my time at work, and this wasn't going to be posted on the last day of the month. So anyway, the monthly entry is all about looking back at the movies that were released in theaters a decade ago, whether we remembered them or not.
So much was happening in May 2012, not just what came out in theaters. I was wrapping up my first year of high school with finals, ready for the start of vacation. Some might be surprised to learn I was in choir every year, and for our Spring Sing (the last concert of the year), our group/ class performed the Bruno Mars classic "Just the Way You Are," and I sang a solo for the first verse with my friend sang the second. Oh, I was nervous but powered through. Was I surprised to earn the solo? Yeah! It marked ten years since the death of Beastie Boys singer Adam 'MCA' Yauch. I learned about it during the last class period when I was on the computer, hearing it was his battle with cancer. Other musical artists' deaths included Donna Summer and Robin Gibb.
But we were finally at the start of the summer movie season, and any studio who had to be in a completion against the month's opening movie had to know they'd be in big trouble. Every week offered something different for the casual moviegoers to buy a ticket for, and it shows from the biggest hits to noticeable bombs. The only two I've never seen were The Best Exotic Marigold Hotel (I heard it was pleasant) and Chernobyl Diaries (I heard it was terrible).
I always thought there was more to talk about for May, and it looks like I had only seven movies to discuss today. Have you seen any of them ten years ago or recently? It's time to open this capsule up and remember the good days.
May 4: 'The Avengers'
Cast: Robert Downey Jr., Chris Evans, Mark Ruffalo, Chris Hemsworth, Scarlett Johansson, Jeremy Renner, Tom Hiddleston, Clark Gregg, Cobie Smulders, Stellan Skarsgård, and Samuel L. Jackson
Directed By: Joss Whedon
Synopsis: When Thor's evil brother, Loki (Tom Hiddleston), gains access to the unlimited power of the energy cube called the Tesseract, Nick Fury (Samuel L. Jackson), director of S.H.I.E.L.D., initiates a superhero recruitment effort to defeat the unprecedented threat to Earth. Joining Fury's "dream team" are Iron Man (Robert Downey Jr.), Captain America (Chris Evans), the Hulk (Mark Ruffalo), Thor (Chris Hemsworth), the Black Widow (Scarlett Johansson) and Hawkeye (Jeremy Renner).
Domestic Box Office: $623.3 Million/ Worldwide: $1.5 Billion
RT Score: 91%
My Thoughts: Nothing says the start of summer than an incredible superhero movie to draw the crowds to the theater, and what a time to be alive with The Avengers. I recently reviewed it to celebrate its 10th anniversary, but this was at Marvel Entertainment's height. Everything was leading up to his much-anticipated crossover that's been set up with its films since 2008, with the results feeling rather fascinating. Writer and director Joss Whedon (back when he was cool) did the impossible of not having this one movie feel cramped since it features well-established characters prior that worked together in the face of danger. It was a nerd's dream of seeing Iron Man, Thor, Captain America, Black Widow, Hawkeye, and The Incredible Hulk not only butt heads early on but learn they're there for a reason. And everybody knows full well Loki remains one of the MCU's best villains. If The Avengers didn't work, the rest of the franchise years later wouldn't have been the same. But, thankfully, critics and audiences loved it, leading it to be a massive hit. From the story, great action, and wondrous CGI that doesn't look dated today, this was a rewarding experience of being on board with what came before and made the first of a few movies that accomplished. I don't care what anyone says; this is one of the MCU's best, at least in the top ten. My Review—> RIGHT HERE
Grade: A-
May 11: 'Dark Shadows'
Cast: Johnny Depp, Michelle Pfeiffer, Helena Bonham Carter, Eva Green, Jackie Earle Haley, Jonny Lee Miller, Chloë Grace Moretz, and Bella Heathcote
Directed By: Tim Burton
Synopsis: In 18th-century Maine, Barnabas Collins (Johnny Depp) presides over the town of Collinsport. A rich and powerful playboy, Barnabas seals his own doom when he breaks the heart of a witch named Angelique (Eva Green). Angelique turns Barnabas into a vampire and buries him alive. Two centuries later, Barnabas escapes from his tomb and finds 1972 Collinsport a very different place. His once-grand estate has fallen into ruin, and the dysfunctional remnants of his family have fared little better.
Domestic Box Office: $79.7 Million/ Worldwide: $245.5 Million
RT Score: 35%
My Thoughts: Before Dark Shadows was the latest collaboration with director Tim Burton and star Johnny Depp, the movie happens to be based on the gothic soap opera from the late '60s my mom used to watch when she was a kid. Burton hasn't had a critical hit in years, so a vampire comedy looks serviceable enough without watching the series. Sadly, this is one of my least favorites from his filmography. I believe those familiar with the property lens itself well in some parts, but similar to other popular television series turned into movies, it failed to reach a new audience. Not even the biggest fans of the iconic director don't know what it wanted to be when the trailer was out. How shocking to watch Depp playing a weird character, and it wouldn't be the last, unfortunately. His performance as Barabus Collins being the fish-out-of-water vampire in the '70s culture is an amusing angle to work off of. Unfortunately, he has no real purpose, along with the rest of the underdeveloped cast, including Michelle Pfeiffer and an over-the-top Eva Green. The movie really does a poor job at making a good excuse to exist. The tone hits in different places–being an unfunny comedy with meddled jokes to moments of darkness, like, Barabus killing a bunch of stoned hippies or construction workers to feed. Just confusing what Burton and writer Seth-Graeme Smith tried to convey. But like most of his movies, I can give positives to the art direction and the soundtrack of hits. They thought Dark Shadows was a good idea to reboot because the team liked up, but we didn't because it's lifeless. Thankfully, he also came out with Frankenweenie later in the fall.
Grade: C-
May 16: 'The Dictator'
Cast: Sacha Baron Cohen, Anna Faris, Ben Kingsley, and Jason Mantzoukas
Directed By: Larry Charles
Synopsis: Gen. Aladeen (Sacha Baron Cohen) has ruled the oil-rich North African country of Wadiya since the age of six, when 97 stray bullets and a hand grenade killed his father in a hunting accident. After an assassination attempt takes the life of yet another body-double, Tamir (Ben Kingsley), Aladeen's uncle and most trusted adviser, convinces Aladeen to go to New York. Unfortunately, Aladeen has a less-than-friendly reception from exiled Wadiyans, who want their country freed from his despotic rule.
Domestic Box Office: $59.6 Million/ Worldwide: $179.3 Million
RT Score: 57%
My Thoughts: Sacha Baron Cohen, satire, and controversy are three things that are a match made in heaven. Anytime he makes a movie, he knows it will be offensive to everybody with the brand of humor he brings. The Dictator marked his third collaboration with Larry Charles, coming off of 2006's Borat and 2009's Bruno. And unlike those two where they're mockumentaries, this is a complete narrative to drive home about. Sadly, this was somewhat of a letdown for the comedian. I like Borat. Bruno, I don't understand the fondness for it. But what's wrong with The Dictator? When I watched it, I thought it lacked the surprises since it was scripted about real-life dictators of the world. Going for the role of Coming to America and Duck Soup, it just wasn't as smart as it wanted it to be. Cohen can be funny, but General Aladeen is a character no one will remember, unlike his successors, that's not enough to pay attention to for its short runtime. The comedy got me a few times, such as Aldeen making us fake names or the helicopter scene. While the other hand, is entirely relies on the crude, offensive jokes that aren't consistent. And they wasted Anna Faris? Not cool. From Cohen appearing in character on Saturday Night Live or on the Oscars red carpet where he spills the "ashes" of Kim Jong-il on Ryan Seacrest would've got the general audience excited. Yet besides obviously being another controversial comedy of his, The Dictator is only average compared to what he usually does.
Grade: C+
May 18: 'Battleship'
Cast: Taylor Kitsch, Brooklyn Decker, Rihanna, Tadanobu Asano, Alexander Skarsgård, Hamish Linklater, Jesse Plemons, and Liam Neeson
Directed By: Peter Berg
Synopsis: Lt. Alex Hopper (Taylor Kitsch) is a weapons officer aboard the destroyer USS John Paul Jones, while his older brother, Stone (Alexander Skarsgård), is the commanding officer of the USS Sampson. Unknown to Alex, Stone or the rest of the U.S. Navy, alien invaders have arrived on Earth with plans to steal Earth's resources. When a confrontation with the invaders knocks out the Navy's radar capability, American and Japanese forces must work together to find a way to save the planet.
Domestic Box Office: $65.4 Million/ Worldwide: $303.02 Million
RT Score: 34%
My Thoughts: Someone at Universal Pictures really thought it was the brightest idea to make Battleship into a two-hour movie, huh? Not that I wouldn't oppose the idea of one, but don't have it involve aliens in the plot. Nobody expected this to be good when this was Hasbro's way of banking on the commercial success of the dimwitted Transformers franchise. Until one sequence, later on, it has nothing to do with the game everyone cheats at. However, meshing it with an alien invasion movie did not work. Having Peter Berg was an odd choice for a blockbuster of this scale. But to be honest, no other director can pitch this to make it watchable. Berg isn't that bad of a director, but his vision didn't work, almost feeling like Michael Bay was toning it down for once. There are several reasons why the movie is negative, including the acting from the professionals. I liked Alexander Skarsgård and Jesse Plemons enough to give them a pass. Following John Carter's bomb at the box office, Taylor Kitsch once again proves he's not a leading man as the Maverick-type character is not worth caring about to overcome his failures. Brooklyn Decker was there to look hot, and she did. And even though I love Rihanna as a musical artist (who doesn't?), her performance, as most singers-turned-actors, embarrassed me. There are better disaster movies that this is ripping off that is worth spending two hours on instead. We already expected Battleship to fail, and it was. Berg's resume is blemished from the weak characters and lack of entertainment value. No wonder it lost $80 million under a $200 million budget. To no surprise, it was up for six Razzies, with Rihanna winning Worst Supporting Actress.
Grade: D+
'What to Expect When You're Expecting'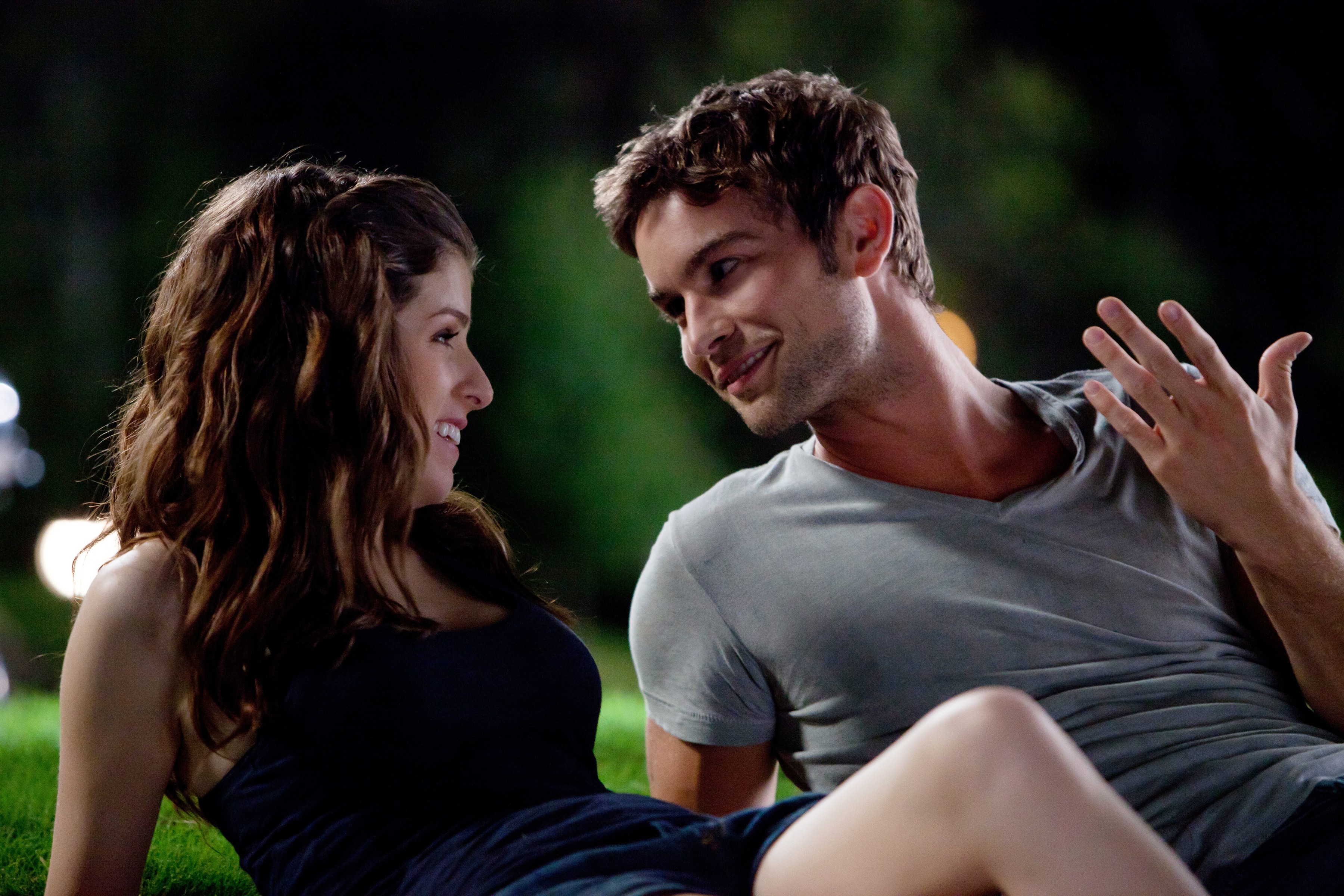 Cast: Cameron Diaz, Jennifer Lopez, Elizabeth Banks, Chace Crawford, Brooklyn Decker, Ben Falcone, Anna Kendrick, Matthew Morrison, Dennis Quaid, Chris Rock, and Rodrigo Santoro
Directed By: Kirk Jones
Synopsis: Challenges of impending parenthood turn the lives of five couples upside down. Two celebrities are unprepared for the surprise demands of pregnancy; hormones wreak havoc on a baby-crazy author, while her husband tries not to be outdone by his father, who's expecting twins with his young trophy wife; a photographer's husband isn't sure about his wife's adoption plans; a one-time hook-up results in a surprise pregnancy for rival food-truck owners.
Domestic Box Office: $41.1 Million/ Worldwide: $84.3 Million
RT Score: 23%
My Thoughts: What to Expect When You're Expecting failed where Think Like a Man succeeded well enough, which is a serviceable ensemble comedy. Yet, if you paid good money expecting laughs, I feel your pain. Of course, this is based on Heidi Murkoff's popular pregnancy guide, which almost every woman has read at some point while seeing couples go through the process of becoming pregnant. A large cast can be enough to make it work, so why were they in such a mediocre movie that was painful to watch after a long day of school? The depictions of certain characters going through this of wanting a child, accidental pregnancy, or adoption that can have their female viewers set on their side. Apart from the dramatic moments, everything else about this rom-com is insufferable and cliched beneath its promoting honesty. So many characters I didn't care about, wasting this cast on unimportant plots. Not Cameron Diaz, Elizabeth Banks, or Jennifer Lopez. Was it funny, at least? Silence for the whole time from me. It's not intended for the male demographic besides the scenes of the dad group hanging out in the park, and I didn't want to think about having kids at 16. I only watched it because of Anna Kendrick (back when I was crushing on her), and she was good, although her storyline with Chace Crawford was the weakest. It surprised me they went on that path because there was a profound moment the couple most sadly goes through in real life. Still, it wasn't enough to overcome the staleness of what followed. What to Expect When You're Expecting isn't sufficient to pass the time since its underwritten characters and flat storytelling makes it one of the year's worst.
Grade: D-
May 25: 'Men in Black 3'
Cast: Will Smith, Tommy Lee Jones, Josh Brolin, Jemaine Clement, Michael Stuhlbarg, and Emma Thompson
Directed By: Barry Sonnenfeld
Synopsis: Even though agents J (Will Smith) and K (Tommy Lee Jones) have been protecting the Earth from alien scum for many years, J still does not know much about his gruff partner. However, J soon gets an unexpected chance to find out what makes K tick when an alien criminal called Boris the Animal (Jemaine Clement) escapes, goes back to 1969, and kills K. With the fate of the planet at stake, J goes back in time and teams up with K's younger self (Josh Brolin) to put things right.
Domestic Box Office: $179.02 Million/ Worldwide: $624.02 Million
RT Score: 68%
My Thoughts: It had been a long ten years, but such a sight to finally get Men in Black 3 off the ground. The third installment saw Barry Sonnenfeld back while being the return of Will Smith after a four-year hiatus. So was it possible to get excited about it? I love the original Men in Black, as it was a fresh blend of sci-fi and comedy. The 2002 sequel, though, wasn't anywhere near an improvement. I won't lie; the first 20 minutes were off to a bad start with the jokes not landing and lost losing the spirit once beloved. But once the plot kicks in with J time traveling to 1969 was when it pleased me, and this ended up being a good sequel in the long run. These scares of hearing script changes on the day of shooting and its massive $215 million budget had been brushed off with the crew for a movie that didn't need to come to life, but let us have fun in this world fans come to love since its inception. Now Will Smith does the job in reprising as Agent J; nothing new. But we all know Josh Brolin was gonna steal the show as the younger Agent K. I knew he would from the trailers, but he was the perfect choice to act like Tommy Lee Jones. And with that, he and Smith worked great when sharing the screen. Jemaine Clement as the villain, Boris the Animal, was fine; he's the second-best behind Vincent D'Onofrio in the first. And I don't get why those who hate this because of the character of Griff (Michael Stuhlbarg), an alien who sees possible scenarios, and I didn't mind him. The way it concludes conflicted with me since I wasn't entirely buying it, but it worked upon rewatch. Men in Black 3 endures being the fun and decent enough sequel for the franchise that doesn't have a lot that's new yet still enjoyable. Why couldn't that forgettable spin-off, Men in Black International, be this good?
Grade: B
'Moonrise Kingdom'
Cast: Bruce Willis, Edward Norton, Bill Murray, Frances McDormand, Tilda Swinton, Jason Schwartzman, Bob Balaban, Jared Gilman, and Kara Hayward.
Directed By: Wes Anderson
Synopsis: The year is 1965, and the residents of New Penzance, an island off the coast of New England, inhabit a community that seems untouched by some of the bad things going on in the rest of the world. Twelve-year-olds Sam (Jared Gilman) and Suzy (Kara Hayward) have fallen in love and decide to run away. But a violent storm is approaching the island, forcing a group of quirky adults (Bruce Willis, Edward Norton, Bill Murray) to mobilize a search party and find the youths before calamity strikes.
Domestic Box Office: $45.5 Million/ Worldwide: $68.2 Million
RT Score: 93%
My Thoughts: My first blood with acclaimed writer/director Wes Anderson was 2012's Moonrise Kingdom, believe it or not. It wasn't with Fantastic Mr. Fox (2009) or Rushmore (1998; my favorite of his), but I don't know why it took me this long to view anything from him. Missing it when it hit theaters, I eventually checked it out from the library a few months after its home release. I knew little before watching this with hints about his filmmaking. And even after re-watching it for the first time in years, I still adore this film from start to finish. Premiering at the Cannes Film Festival before its limited release from Focus Features, I wasn't expecting to have fun with a coming-of-age story about first love and growing up. All of that is wrapped around the go-to trademarks Anderson lets loose, as everyone is finding these two kids in his world. This was beautifully directed through nearly every frame across the warm atmosphere look one has to be comfortable with, and it helps that the pacing keeps you on your feet for its 94 minutes. The comedy also had me laughing in what had become his funniest film since The Royal Tenenbaum (2001), thanks to the witty and clever dialogue of the script co-written by Roman Coppola.
All the performances, from the adults to the kids, were flawless from what I saw. Kara Hayward As Suzy and Jared Gilman as Sam didn't have me worried because any actor who works under Anderson never disappoints. They have a specific relationship that's often mature in its portrayal of falling in love at a young age while dealing with personal troubles they learn about while on their runaway. Everyone in the ensemble was outstanding with their screen time, especially Bruce Willis, in a rare comedic role, as Captain Sharp and Edward Norton as the Khaki Scout Master Randy Ward, who we also see bring out his funny side. Technically, I couldn't get enough of Robert Yeoman's striking cinematography or Alexandre Desplat's score to capture this fantasy- likeness within the storytelling. Some themes went over my head, but I mostly acknowledged how poignant it was. There were even a couple of scenes I was surprised they got away with that were a bit uncomfortable if you've seen it.
But besides that, Moonrise Kingdom keeps a fresh and exciting streak alive with Wes Anderson. Perfect use of humor, cleverness, and just completely wonderful, becoming one that's an underrated gem in his filmography. Personally, I think it should've gotten a Best Picture nomination, but it did score Anderson and Coppola an Oscar nomination for Best Original Screenplay.
Grade: A-
---