I'm back at it again with the latest entry of Movie Time Capsule- Remember These Movies as I talk about what was released in theaters ten years ago. Like any typical February, there weren't a lot of hits, except for one that was the clear standout of the month. I didn't even go to the movies that offend for some reason, but the ones I missed weren't a big deal after watching them.
But even for February 2012, it was an exciting time for Indianapolis when we hosted Super Bowl XLVI, where the New York Giants beat the New England Patriots. The Artist was the big winner at the 84th Academy Awards, winning five Oscars, including Best Picture & Best Director. Still, I've always thought of this as the worst winner of the decade since nobody seems to talk about it. And the saddest news I couldn't believe was hearing Whitney Houston, one of the greatest female artists of all-time, passed away at age 48, just a day before the Grammy Awards.
There are 11 movies to talk about today, but have you seen any of them below? Let's take a look back at what came out ten years ago…
February 3: 'Chronicle'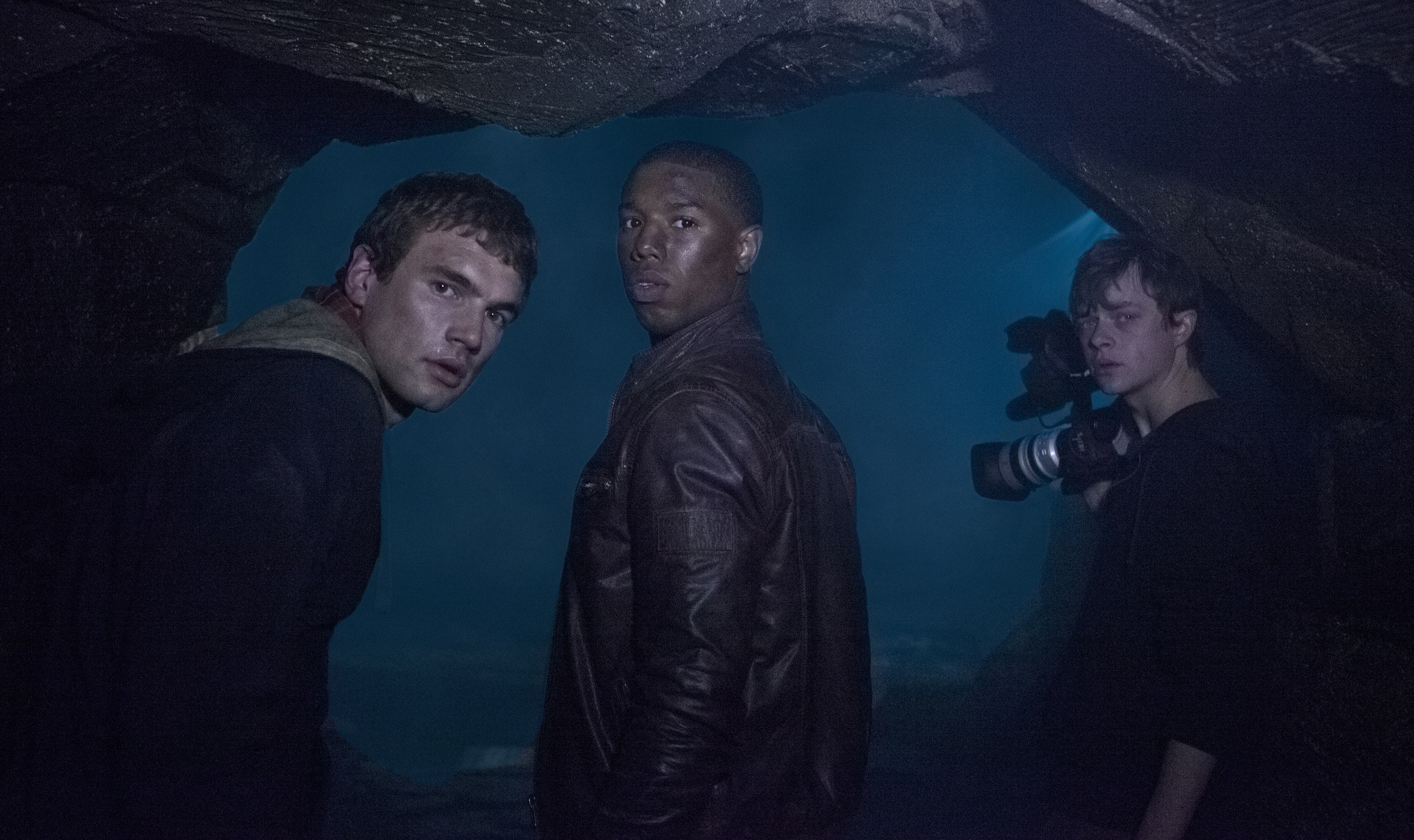 Cast: Dane DeHaan, Alex Russell, Michael B. Jordan, Michael Kelly, and Ashley Hinshaw
Directed By: Josh Trank
Synopsis: Andrew (Dane DeHaan) is a socially awkward, introverted teen whose main form of escape and expression is a video camera. But things begin to change when Andrew, his cousin Matt (Alex Russell) and popular classmate Steve (Michael B. Jordan) discover a mysterious substance that leaves them with incredible powers. As their abilities become more powerful, the teens' lives spin out of control when their darker sides begin to emerge. Andrew's camera captures the unfolding events.
Domestic Box Office: $64.5 Million/ Worldwide: $126.6 Million
RT Score: 85%
My Thoughts: Chronicle was one of the few original superhero movies of the 2010s, so how do we not recognize it more as one of the best out there? I didn't know what to think after the trailer was released, but it was cool seeing high schoolers get superpowers and do things they would do at their age. Although his track record as a director is lower than expected after it hit like this, Josh Trank creatively used the overdone found-footage gimmick better than expected to discover how someone with unexplained powers uses them for good or evil. It was fun watching these friends have fun through the lens of this camera capturing everything; the credit is for the script by the disgraced Max Landis for making it unpredictable. The biggest strength of Chronicle comes from the acting, which is such a rarity with these films. We got our first glimpse of Dane DeHaan, who became one of the few breakout stars in the last decade. In the role of Andrew, he's the one who's isn't treated the best in terms of his family life and his classmates; he's the group's outcast. But, once his character is gripes with anger, it's so great. DeHaan is fleshed out well alongside Michael B. Jordan and Alex Russell to be believable. Everything gets insane during the third act that climbed up to being exceptional, in my opinion. Chronicle made it the first movie I loved in 2012, as it is a fantastic superhero movie that's fun and dark to make it the second-best found-footage movie ever since Cloverfield. Will a sequel ever come out? Just back in August, a female-led sequel was announced. So we shall see.
'Big Miracle'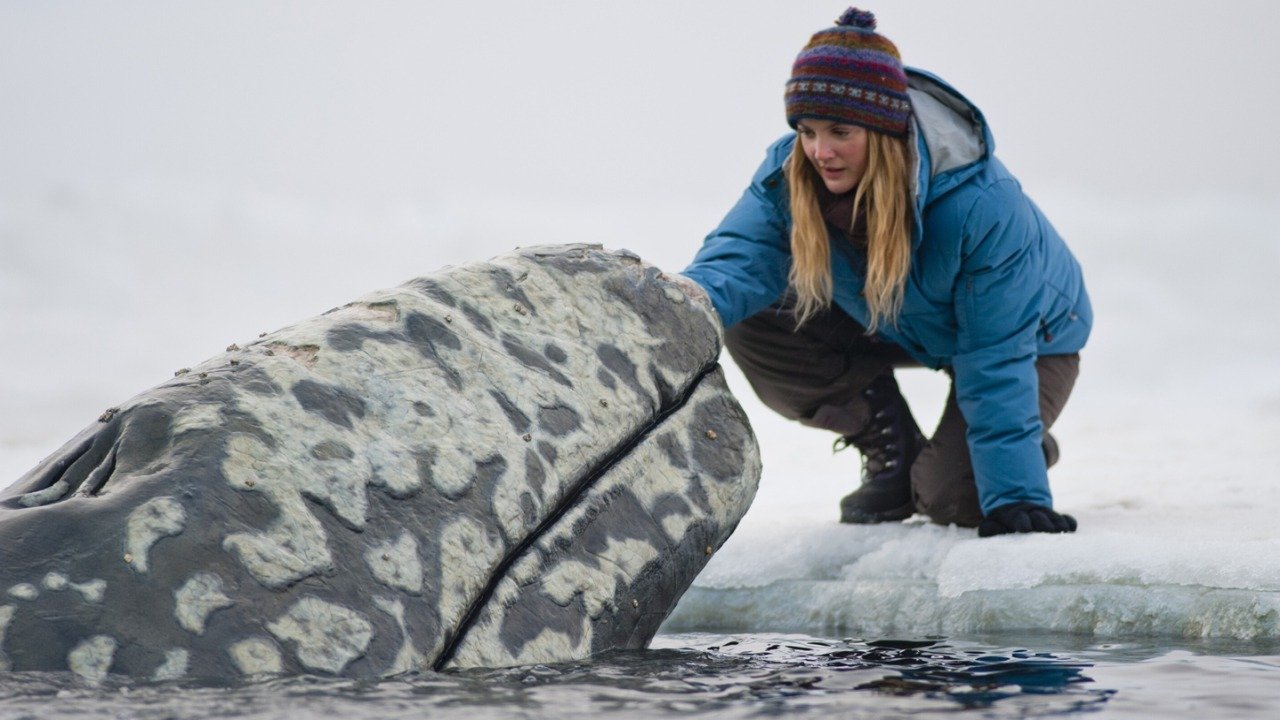 Cast: Drew Barrymore, John Krasinski, Kristen Bell, Dermot Mulroney, Tim Blake Nelson, Vinessa Shaw, Ted Danson
Directed By: Ken Kwapis
Synopsis: Adam Carlson (John Krasinski), a reporter based in a small town in northern Alaska, can't wait to land a job in a bigger market. Then, the story of a lifetime practically lands in his lap: A family of gray whales is discovered near the Arctic Circle, trapped by rapidly forming ice. Along with the descending media comes Rachel Kramer (Drew Barrymore), an environmental activist and Adam's ex-lover. Together, they try to rally an international coalition to save the whales before it's too late.
Domestic Box Office: $20.1 Million/ Worldwide: $24.7 Million
RT Score: 75%
My Thoughts: All I can remember about Big Miracle was Hollywood might've been riding on the recent success of Dolphin Tale to center on the true story about these gray whales in Alaska. It was more on the forgettable side of animal movies, but it still makes for a heartwarming time for those who love whales. You can't go wrong with telling a story about people coming together to care for mammals that's not entirely subtle, but it isn't done to hit you over the head with its message. For fans of John Krasinski and Drew Barrymore, they pulled out solid performances for an uplifting drama most people aren't familiar with a story that's good for a watch in school.
February 10: 'Journey 2: The Mysterious Island'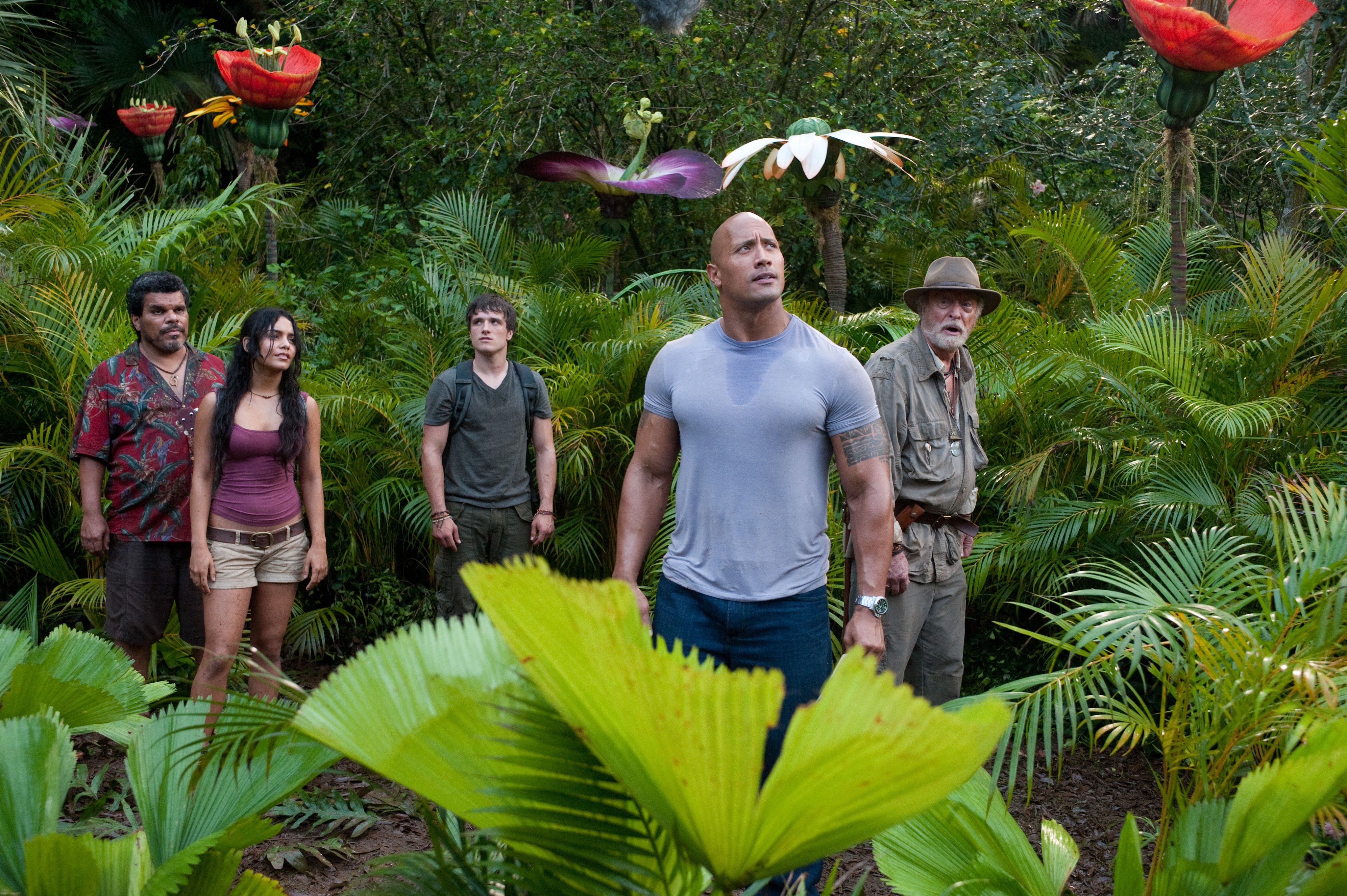 Cast: Dwayne Johnson, Josh Hutcherson, Vanessa Hudgens, Luis Guzmán, Michael Caine, and Kristin Davis
Directed By: Brad Peyton
Synopsis: Now 17, Sean Anderson (Josh Hutcherson) receives a coded distress signal from an island where none should exist. Knowing that he will not be able to dissuade Sean from tracking the signal to its source, Hank (Dwayne Johnson), Sean's new stepfather, joins the teen on a quest to the South Pacific. Together with helicopter pilot Gabato (Luis Guzmán) and Gabato's feisty daughter, Kailani (Vanessa Hudgens), they set out to find the island and rescue its sole human inhabitant (Michael Caine).
Domestic Box Office: $103.8 Million/ Worldwide: $335.2 Million
RT Score: 45%
My Thoughts: Journey 2: The Mysterious Island is the sequel to 2008's Journey to the Center of the Earth, starring Hutcherson and Brendan Fraser. Though I wasn't a fan even when I was 12, I didn't think the second installment would be any better. This was back when Dwayne Johnson made these pretty bad family movies, and thankfully he took a break from them for a while after this. With Journey 2, it was less entertaining than its predecessor. It falls short of being the exciting family adventure it tried to be for kids as this creates imagery too unrealistic with CGI to take you out and look on the actors' faces is pretty noticeable. The threat of the characters being n only sort of danger was not present where it was all very predictable. I only remember two things: The Rock flicking a berry off his bouncing pec and Green Day's "Letterbomb" playing after the title, a promising start to only go down after. It was good when I saw it in theaters ten years ago, but now it's trash that never got a third movie.
'The Vow'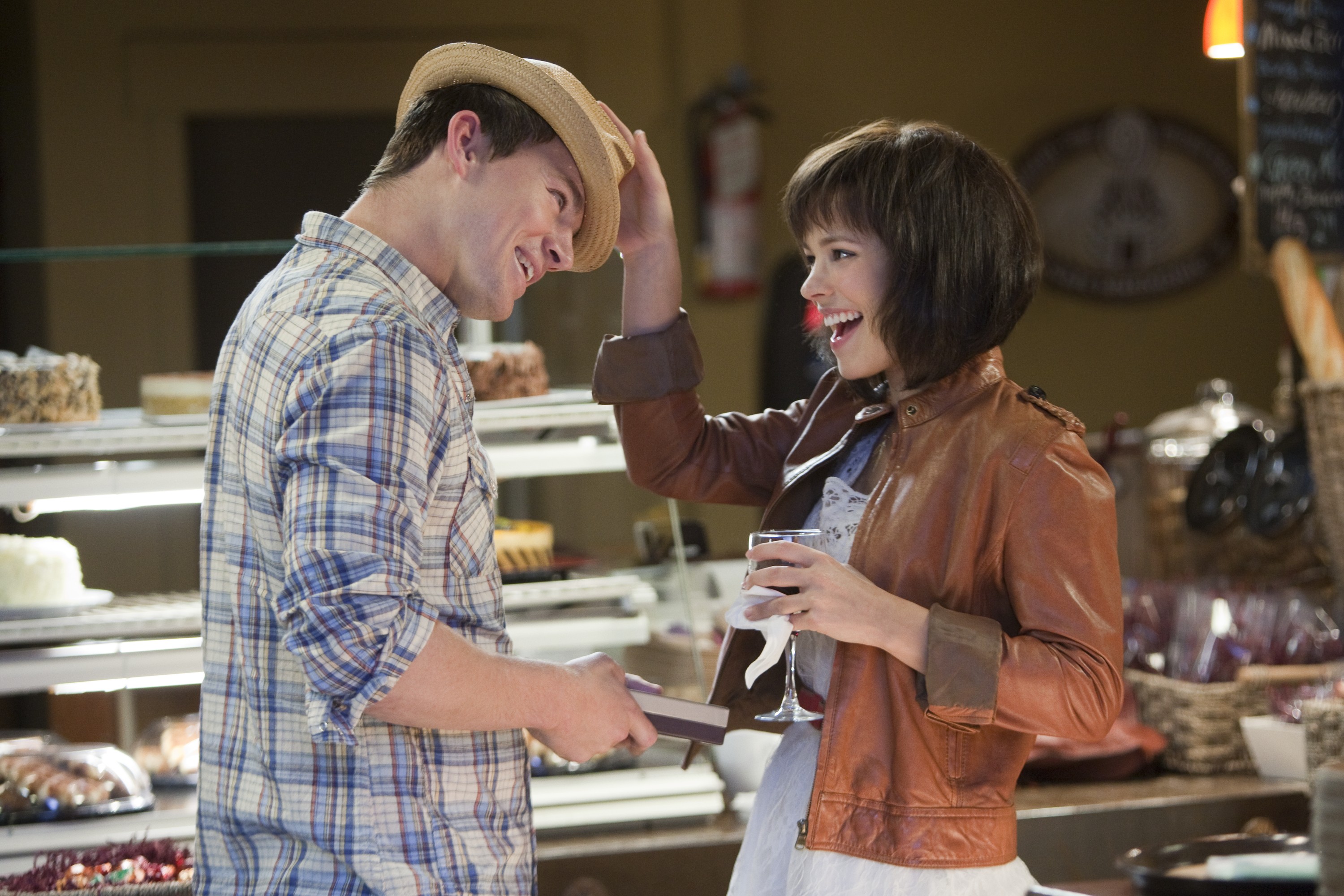 Cast: Rachel McAdams, Channing Tatum, Sam Neill, Scott Speedman, Jessica Lange, and Jessica McNamee
Directed By: Michael Sucusy
Synopsis: Paige (Rachel McAdams) and Leo (Channing Tatum) are happily married newlyweds, but their idyllic life together suddenly shatters when a car accident leaves her in a coma. When Paige awakes, she has severe memory loss and doesn't know Leo. She also has a confusing relationship with her parents (Sam Neill, Jessica Lange) and still harbors feelings for a former fiance (Scott Speedman). Despite these difficult obstacles, Leo is determined to renew their bond and rebuild their marriage.
Domestic Box Office: $125.01 Million/ Worldwide: $196. 1 Million
RT Score: 31%
My Thoughts: Every couple around this time had only one movie to seek out on their Valentine's Day evening, and that's The Vow. One would think it's based on a dumb Nicholas Sparks novel, except this is based on a real-life couple that went through what I thought was a dramatic 50 First Dates. While the star power of Channing Tatum and Rachel McAdams have decent chemistry, they weren't enough to make this romance sweet. Instead, The Vow came off as dry where it made me hesitant to care about this married couple finding their love again, which was the fault of McAdam's character, I might add. I had a hard time even liking her because I get she can't remember the last five years, but her behavior against Tatum didn't sit well with me since he's trying. The script doesn't favor moving, and I tried to go along, but it ultimately tested my patience. I didn't remember Jessica Lange or Sam Neill being in this. It was a simple guilty pleasure it wished it been, The Vow took an intriguing premise and made it some melodramatic bullcrap. This only had relevance when Pete Davidson talked about the movie in one of his stand-up specials.
'Safe House'
Cast: Denzel Washington, Ryan Reynolds, Vera Farmiga, Brendan Gleeson, Sam Shepard, Rubén Blades, Nora Arnezeder, and Robert Patrick
Directed By: Daniel Espinosa
Synopsis: For the past year, rookie CIA agent Matt Weston (Ryan Reynolds) has been eager to prove himself while cooling his heels at an inactive South African post. He gets the chance when Tobin Frost (Denzel Washington), a turncoat operative, is brought to Weston's safe house for debriefing. But soon after Frost's arrival, mercenaries attack, and Weston and Frost barely escape with their lives. The two men must join forces and try to stay alive long enough to figure out who wants them dead.
Domestic Box Office: $126.3 Million/ Worldwide: $208.07 Million
RT Score: 53%
My Thoughts: While Safe House got beaten out by The Vow in their opening weekend, this took the #1 spot in its second weekend. Denzel Washington and Ryan Reynolds sold me thinking we have a potentially solid thriller, and it's nothing more than average to watch through. You get through those two hours, not being blown away by anything new in the storytelling when the two leads give good performances. But, honestly, Washington has never given a poor performance in his lifetime, and he was too qualified for the material in here. And after a disappointing 2011 for him, Reynolds wasn't playing his usual self this time around. Most of the problems from Safe House are from Daniel Espinosa's directing and the writing. Unfortunately, his experience with helming action doesn't always work due to its editing and shaky camera-like quality, trying too hard to copy the Bourne franchise. For me, the intrigue was lost when the rest of the movie took place outside the title place. I didn't catch it in theaters, but Safe House is more suitable ad a rental that's more watchable on a Saturday afternoon, most likely on Bounce.
February 17: 'This Means War'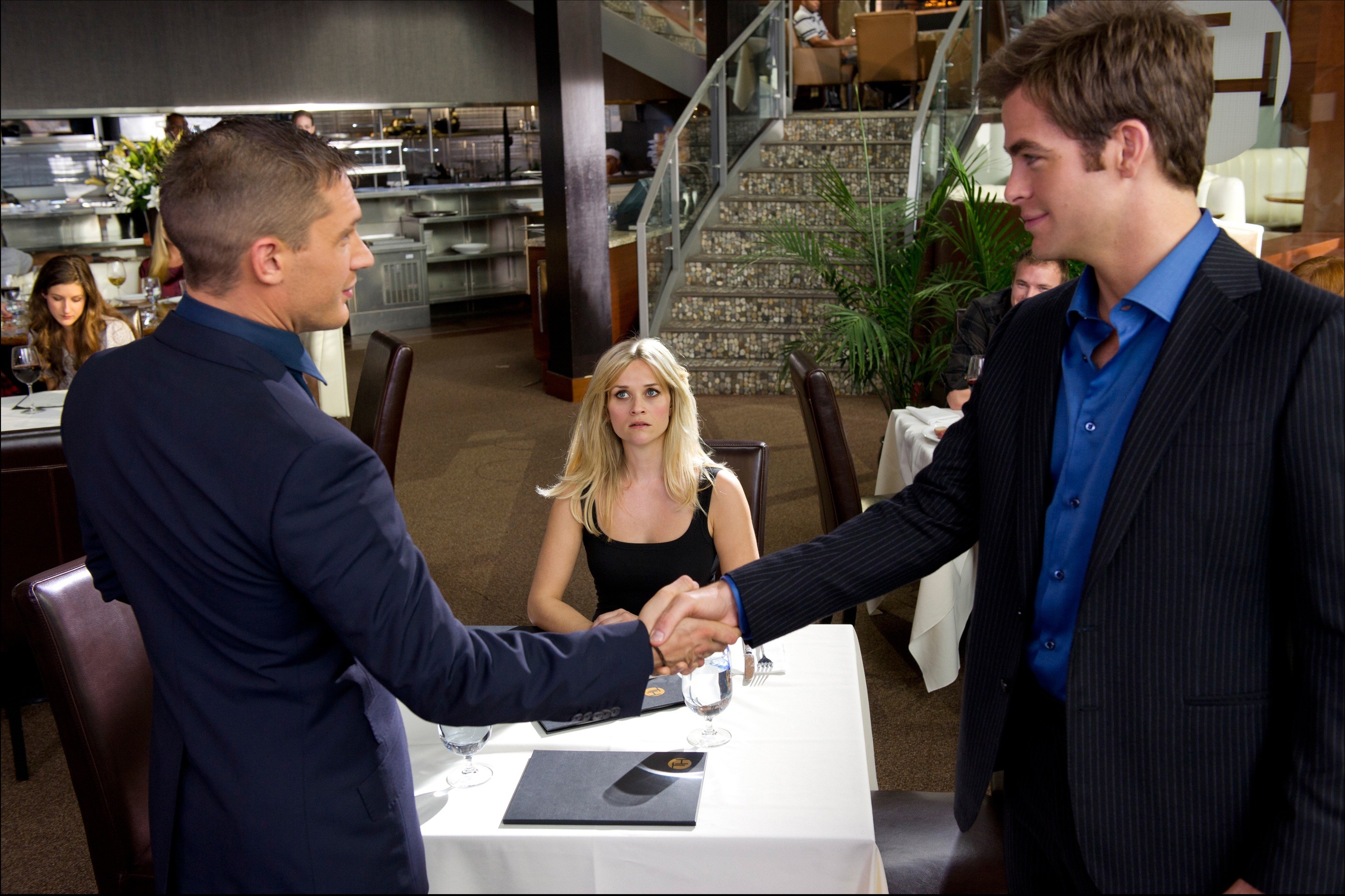 Cast: Reese Witherspoon, Chris Pine, Tom Hardy, Til Schweiger, Chelsea Handler, Abigail Spencer, and Angela Bassett
Directed By: McG
Synopsis: CIA operatives FDR Foster (Chris Pine) and Tuck (Tom Hardy) are inseparable best friends and partners. Together, their good looks, covert abilities and combat skills rank them among the CIA's elite, but their longstanding personal and professional bond is put to the test when they meet Lauren (Reese Witherspoon). FDR and Tuck both fall hard for the beautiful blonde, turning their deadly skills and an array of high-tech gadgetry against each other in an all-out battle for her love.
Domestic Box Office: $54.7 Million/ Worldwide: $156.4 Million
RT Score: 26%
My Thoughts: Do I regret liking This Means War when I left the theater on that Oscar Sunday? 100% For some, McG's action-romcom can be the perfect guilty pleasure to laugh at, but seeing though that perspective can't lock with me, three great and talented actors couldn't mesh what was supposed to be a fun time. Yes, the premise is dumb, but I had to go along with it when two best friends compete against each other to win the affection of the same girl, but the characters Hardy and Pine play make themselves look like idiots. Speaking of them, I found no sense of connection between them since they weren't entirely the least bit likable once they outwit each other and spy on their respective dates. But Reese Witherspoon's character, Laura, isn't someone to like as well since she's dating two guys at the same time. Not that I hated watching this, but it's mediocre enough to know it's from McG, who I'm not a fan outside of one movie (Charlie's Angels), that got probably two laughs out of me. It's undeniably predictable since I knew right away who'll end up with who in a very abrupt fashion. Sure, it needle drops Beastie Boys' "Sabotage" multiple times, yet it ain't to make the love child of Mr. & Mrs. Smith and Knight & Day any less entertaining. This Means War manages to be a waste of comedy, action, talent that wasn't one of the worst I've seen that, though still unfocused for 98 minutes. Even Hardy himself said he was "miserable" while filming this.
'Ghost Rider: Spirit of Vengeance'
Cast: Nicolas Cage, Ciarán Hinds, Violante Placido, Johnny Whitworth, Christopher Lambert, and Idris Elba
Directed By: Mark Neveldine & Brian Taylor
Synopsis: Now hiding out in Eastern Europe, Johnny Blaze (Nicolas Cage) is still struggling with the curse of the Ghost Rider — the devil's bounty hunter. Johnny meets a priest named Moreau (Idris Elba), who asks Johnny to find a boy named Danny (Fergus Riordan) and bring him back. But there's a catch — Satan (Ciarán Hinds) is looking for the boy too, and has a personal stake in the matter. But if Johnny can find Danny first and save the boy's soul, there's a chance Johnny can save his own soul as well.
Domestic Box Office: $51.7 Million/ Worldwide: $132.5 Million
RT Score: 18%
My Thoughts: It took two years, but the world gave us the worst comic book movie to grace our eyeballs of the last ten years that I couldn't believe was a flaming bag of crap. Ghost Rider: Spirit of Vengeance had the most effortless potential to be better than the 2007 original, which I thought executed poorly. The trailers looked very "meh" to make it out as an improvement, and right as the opening logos started, I knew I would hate it. Why wasn't it fun? This comes from Crank directors Neveldine/ Taylor to add energy into this sequel, but their style was too much to keep me awake when going into the unintentionally hilarious territory. And with them attached, it's another wasted attempt to make the Marvel antihero work cinematically. The miscasting of Nicolas Cage as Johnny Blaze/ Ghost Rider is one reason why the first didn't work out, but once again, he was laughably bad where he looked as if he was sleepwalking through his Razzie nominated performance. We even have a scene where he gets crazy as it wasn't amazing—what a fail. The whole subplot about this kid being the antichrist gets flat-out serious and boring for a short 96-minute movie. And I only watched the first movie once, so I had no idea Ciarán Hinds replaced Peter Fonda. Thankfully, I didn't have to pay since I skipped seeing this in theaters. Loud, poorly filmed action and editing, and filled with noisy CGI mess, Ghost Rider: Spirit of Vengeance is a sequel that's just the worst in every way. Entertain me, not make me pissed off at a Marvel movie. Top three worst of 2012.
'The Secret World of Arrietty'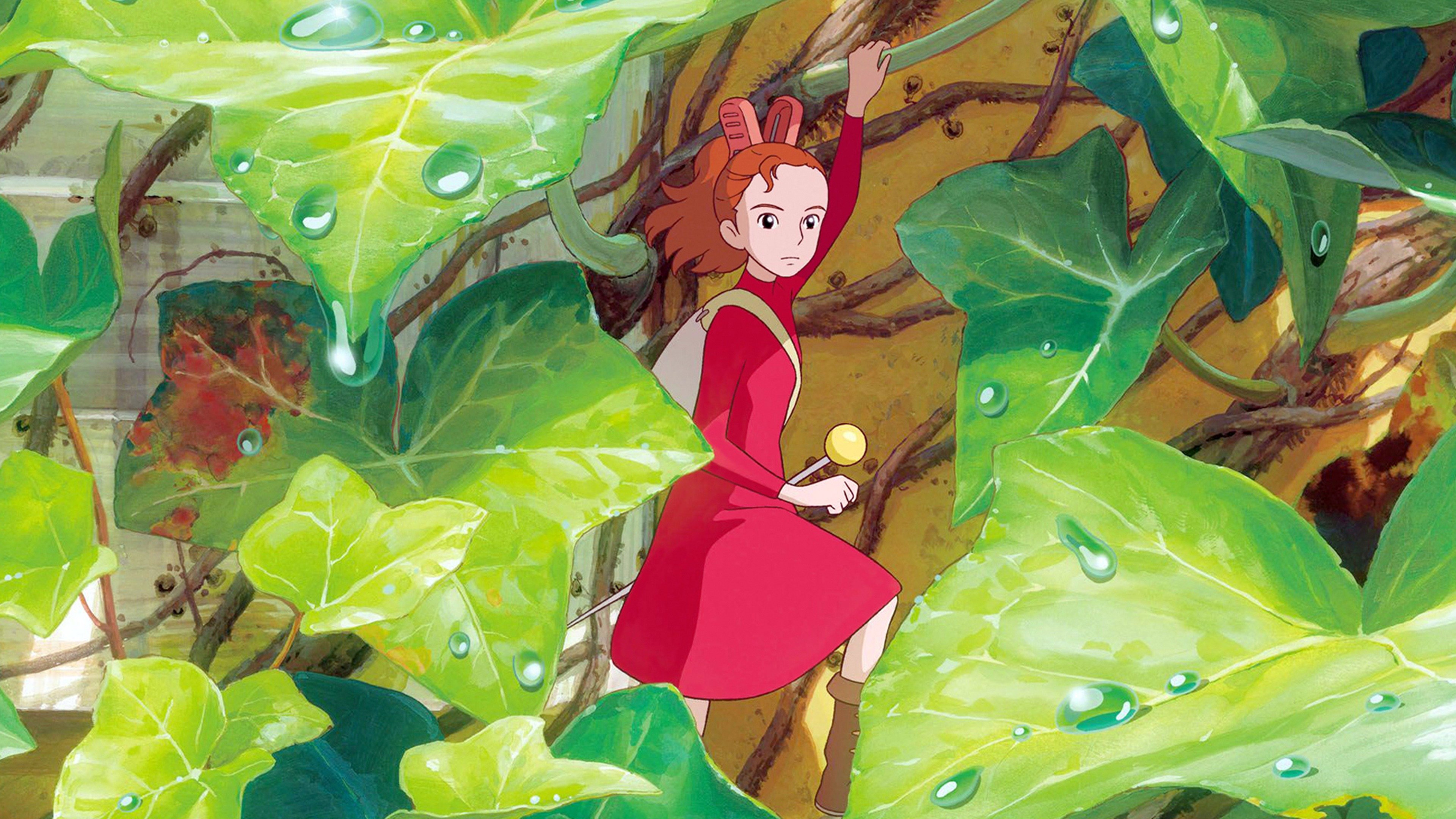 Cast: Bridgit Mendler, David Henrie, Amy Poehler, Gracie Moore, Moisés Arias, and Will Arnett, and Carol Burnett
Directed By: Hiromasa Yonebayashi
Synopsis: Arrietty, a tiny teenager, lives with her parents in the recesses of a suburban home, unbeknown to the homeowner and housekeeper. Like others of her kind, Arrietty remains hidden from her human hosts, but occasionally ventures forth from beneath the floorboards to borrow sugar cubes and other supplies. A secret friendship forms when 12-year-old Shawn meets Arrietty, but their relationship could spell danger for Arrietty's family.
Domestic Box Office: $19.2 Million/ Worldwide: $148.8 Million
RT Score: 95%
My Thoughts: Back when Disney released Studio Ghibli here in North America, I didn't know what to expect from The Secret World of Arrietty, which initially came out in Japan in 2010 and is an adaptation of Mary Moton's The Borrowers. Despite not having seen everything from the Japanese animation studio, I didn't think it would've been any different from classics, like Spirited Away or Howl's Moving Castle, but this gives the American audience to talk about this re-telling. Its beautifully animated made me miss the days of hand-drawn cartoons; the voice cast of Bridget Mendler (Disney Channel crush) and Amy Poehler dubbing the characters in English, and it knows how to have a good heart throughout. Sometimes the pacing in the second act stalls, but it's fascinating how the story gets more profound to certain elements that should explore more for several family movies today. I very much enjoyed The Secret World of Arrietty.
February 24: 'Act of Valor'
Cast: Alex Veadov, Roselyn Sánchez, Nestor Serrano and Emilio Rivera, and U.S. Navy SEALs
Directed By: Mike McCoy & Scott Waugh
Synopsis: When its latest mission leads to the discovery of a deadly terrorist plot against the U.S., an elite team of Navy SEALs sets out on a global manhunt. As the men of Bandito Platoon race to stop an attack that could kill or maim thousands of American civilians, they must balance their commitment to their duty and family back home. Each new piece of intelligence they gather reveals a shocking twist to the plot as they track the terrorist ring to the U.S.- Mexico border.
Domestic Box Office: $70.01 Million/ Worldwide: $82.4 Million
RT Score: 28%
My Thoughts: Act of Valor is an exciting film because the critical aspect to remember is this stars real-life NAVY SEALs portraying themselves. So, with the valuable respect of the soldiers who fight to protect our country, was the brightest idea to go in this direction despite them telling their story accurately? Judging by the reactions, not really. The action was one-part pretty exciting, one-part bad fast-paced editing (especially the overuse of the first-person perspective), but almost everything else landed like a thud. The acting, in particular, wasn't good, which shows real actors would've made it on the level of decency, and it's the bad acting that didn't make me care for the characters on these missions. Matched up the badly delivered dialogue and a sense of boredom when the action isn't taking place, Act of Valor felt less of a movie and more of a recruitment video in film length. However, it performed well at the box office and received a Golden Globe nomination for Keith Urban's song "For You."
'Wanderlust'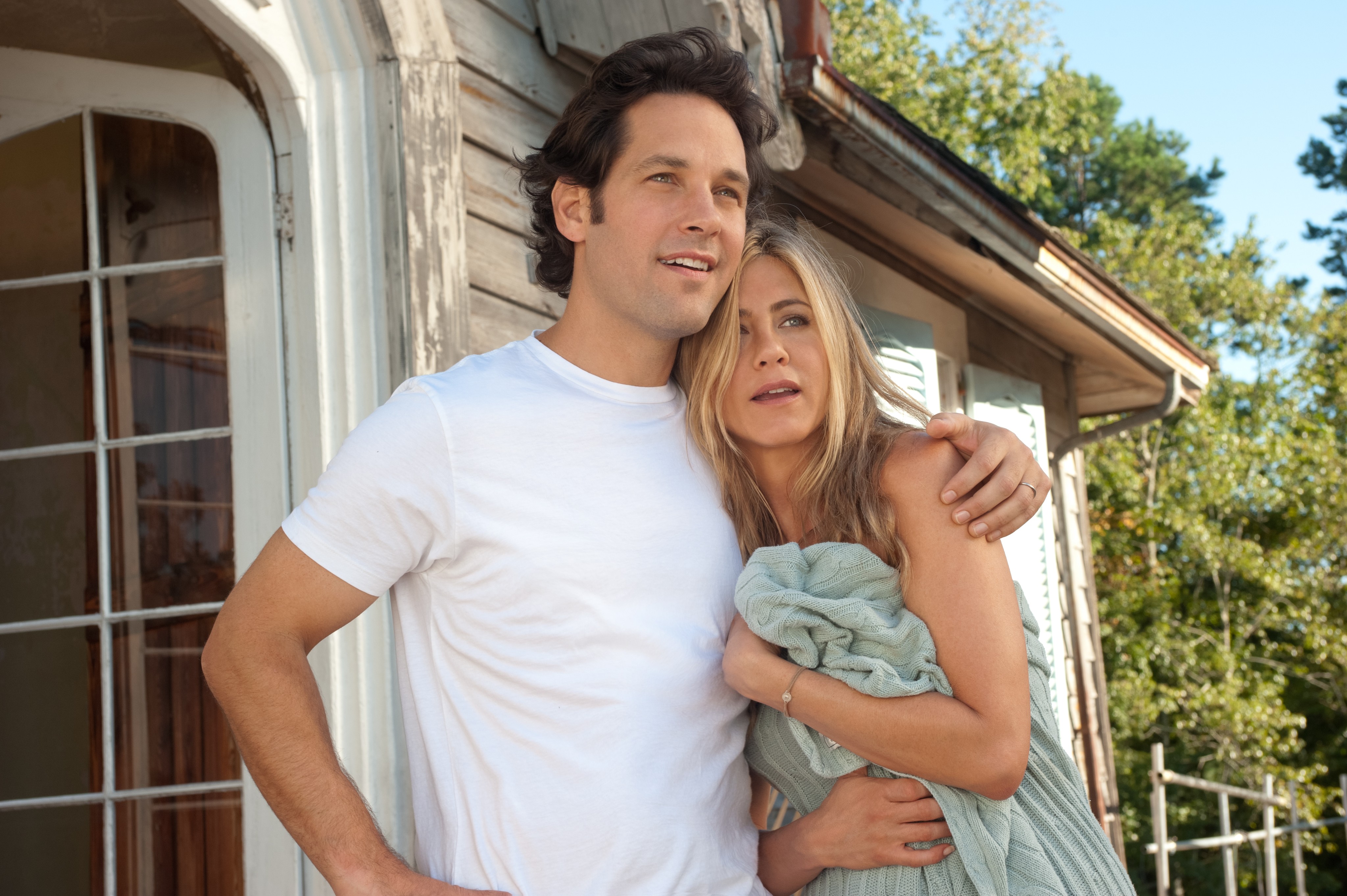 Cast: Paul Rudd, Jennifer Aniston, Justin Theroux, Malin Åkerman, Kathryn Hahn, Lauren Ambrose, Jordan Peele, Ken Marino, and Alan Alda
Directed By: David Wain
Synopsis: George (Paul Rudd) and Linda (Jennifer Aniston) have overextended, overstressed lives in Manhattan. After George loses his job, he and Linda have little choice but to move to Atlanta and stay with his terrible brother. On the way, the couple happen upon Elysium, an idyllic counterculture community, where money, careers and clothing are strictly optional. George and Linda think that they can make a fresh start in Elysium, only they may be trading one set of problems for another.
Domestic Box Office: $17.4 Million/ Worldwide: $23.8 Million
RT Score: 59%
My Thoughts: If fans didn't like the pairing of Paul Rudd & Jennifer Aniston in The Object of My Affection, they probably didn't care for Wanderlust. But, to be completely honest, I've always thought David Wain's comedy was a bit on the underrated side. Was it the funniest movie I saw that year? No, but it somehow offers a free-spirited and jubilant time watching this couple adapt to this commune environment. Rudd and Aniston play the roles that make them comfortable, and the rest of the cast, from Justin Therox (who met his then-wife Aniston while filming), Jordan Peele, or Ken Marino, have at it with their comedic chops to not make this miserable. With Wain's involvement, his sense of humor draws more to those who liked Wet Hot American Summer or Role Models, and some jokes don't land, but the ones that do hit. Especially the best scene of Rudd improving in front of a mirror that was killing me. Watching Wanderlust didn't make me want to live in a hippy community, no. But if you missed out on this, because it performed poorly at the box office, give this a chance. However, I wasn't aware of a bunch of male genitals. I liked it more than critics and audiences, I guess.
'Gone'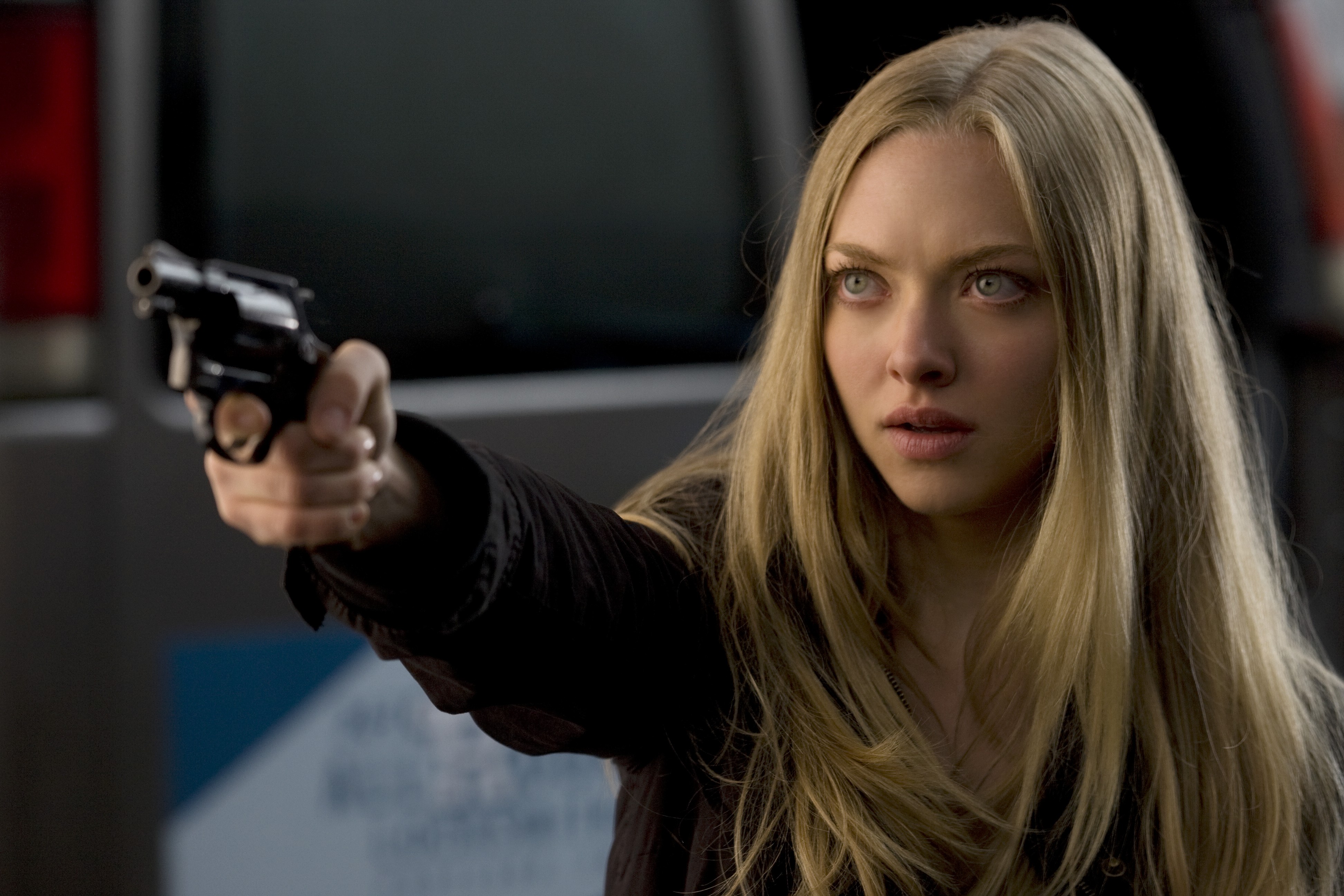 Cast: Amanda Seyfried, Wes Bentley, Sebastian Stan, Daniel Sunjata, and Jennifer Carpenter
Directed By: Heitor Dhalia
Synopsis: Jill Parrish (Amanda Seyfried) is trying to rebuild her life after surviving a terrifying kidnapping attempt. Though she is having a difficult time, she takes small steps toward normalcy by starting a new job and inviting her sister, Molly (Emily Wickersham), to move in with her. Returning home from work one morning, Jill discovers that Molly has vanished, and she is certain that the same man who previously abducted her has returned for revenge.
Domestic Box Office: $11.6 Million/ Worldwide: $19.7 Million
RT Score: 12%
My Thoughts: Summit Entertainment wasn't starting on a good note with their releases, which was evident in how nobody cared about Gone. Besides having Amanda Seyfried, I'm pretty sure nobody has heard or even remembers this thriller. The studio didn't screen this to critics; already a bad sign. For this to be a thriller set in one day, and it didn't have the common decency to be engaging? A car chase was part of this where I had to assume to build up the absence of suspense. Poor Seyfried has little to do with this slow experience that's nothing more than forgettable. Yeah, Gone is made without the choice of suspense and is lazy all around. Anybody could make this on Lifetime to make it more of an interesting watch.