'Chaos Walking'
To my surprise, Chaos Walking actually exists. It's been a long time coming for director Doug Liman and Lionsgate to release this back in spring. This sci-fi is an adaptation of Patrick Ness's first in a series of novels called "The Knife of Never Letting Go." In the not too distant future, there's a forest planet where women are dead, and men's thoughts are heard and seen, known as "The Noise." Viola (Daisy Ridley) crash lands on the planet where Todd Hewitt (Tom Holland) discovers her. When her life is threatened, Todd must protect her at all coast to get Viola back home.
Here we have a movie that was shot in 2017 and is just released now. Chaos Walking went through production problems after multiple pushbacks. From numerous rewrites from Charlie Kaufman and other writers and reshoots to fit into the main stars' schedules, not a bone in my body cared to even seek this out in theaters despite the talent involved. And I was right because the anticipation for knowing it was wasted effort was there from the beginning.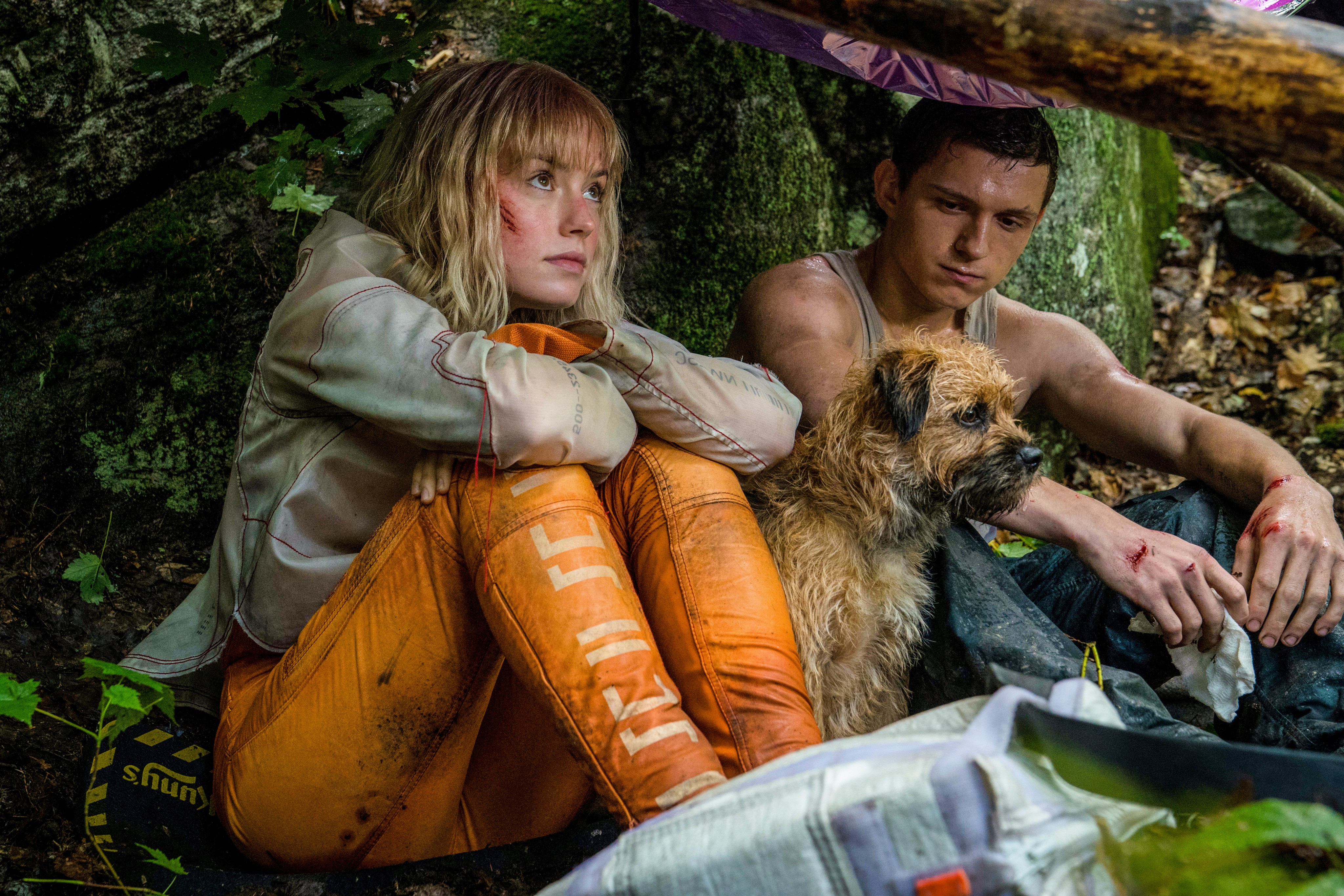 Since this is a dystopian film based on a collection of YA novels, something needs to be asked: Weren't we done with these movies for several years now. Because this seems to be the studio's attempt to start a potential franchise to match the success of The Hunger Games or Divergent (at least the first two), even without reading the source material, it won't find any attachment since it's rather bland. There's some intrigue with this world how everybody can see and hear the thoughts of men, and the story doesn't lead to many promises. It's essentially a chase that doesn't pose more stakes than I imagined, which had me thinking what was rewritten or changed from the book to make useless whatever we got.
I love me some Daisy Ridley and Tom Holland, and there's nothing cooler than seeing Rey and Spider-Man team up together. Did I believe their chemistry here? That's the unfortunate part when these are lead characters that aren't' entirely interesting. The development for both of them wasn't found considering they didn't like each other at first, but must work together without anyone of them getting killed. The blame is more on the writing rather than Liman's direction. You can't pinpoint to unpredictable or keeps us in suspense. And it doesn't help when it also has wasted performances from Mads Mikkelsen, David Oyelowo, Demian Bichir, Nick Jonas, and Cynthia Erivo.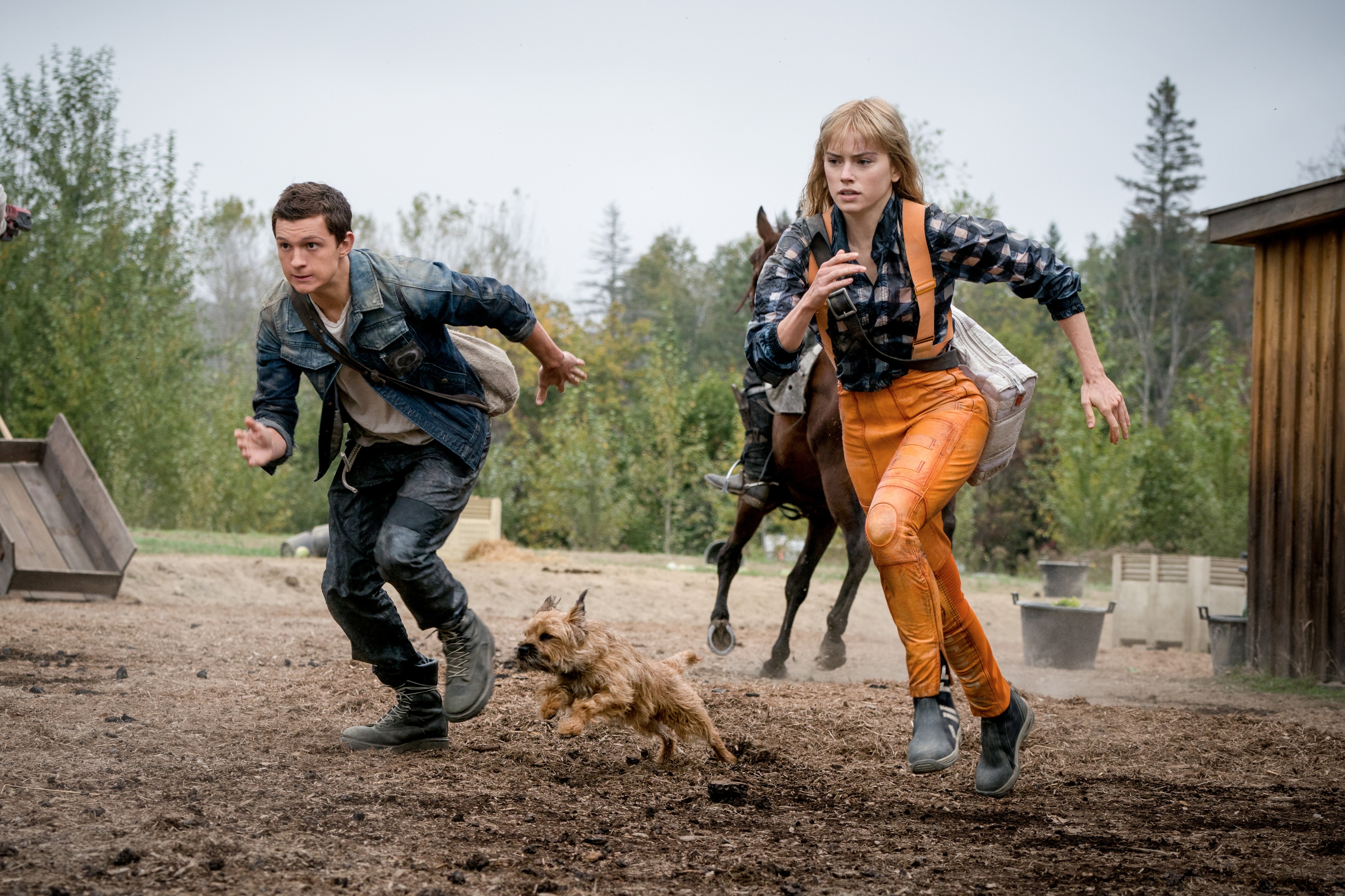 Seeing this being associated with Liman is sad since I think he can be an underrated director and knows action with The Bourne Identity and Edge of Tomorrow. There is barely anything in Chaos Walking that's fun since the action itself doesn't hold such remarkability. This would be more like Passengers if it were more boring. Are we looking at a sequel or two in the future? Don't count on it, and judging from the write-down it had, it won't happen.
Final Thoughts: Chaos Walking lands in the group of failed Young Adult adaptations that lack unlimited potential. It's a cool premise executed blandly and messily, wasting a perfectly talented cast, particularly from Tom Holland and Daisy Ridley.
Grade: D+
'The Boss Baby: Family Business'
Up next is for the much-anticipated family movie that was needed so badly, they moved it up two months early: The Boss Baby: Family Business. This sequel follows a grown-up Tim Templeton (voiced by James Marsden), a stay-at-home dad with two daughters, 8-year-old Tabitha (voiced by Ariana Greenblatt) and infant Tina. His little brother Ted Jr. (voiced by Alec Baldwin) is now a successful CEO. After not seeing each other for a long time, Tina (voiced by Amy Sedaris) is the new boss baby at Baby Corp. She brings the estranged brothers back together to go undercover to seek the truth about going on at Tabatha's elite school.
To answer your question, no, I wasn't fond of the original Boss Baby from 2017 since it was just one of those DreamWorks Animations that didn't carry enough interest to be funny when it succeeded in getting on my nerves. And how did it even get that Best Animated Feature Oscar nomination? Life's biggest mysteries. This is just one of those sequels I was almost dreading watching, but I at least found a way not to pay extra to watch it on Peacock Premium. Family Business could go either way, but it might be a slight improvement over its predecessor. Does that mean it's good? Nah.
What was scaring me was feeling like I was almost liking it for some reason and thought I found myself to be in the minority with this. But it didn't, thankfully. There were improvements I had expected, including the animation style looking more bright than before, and the plot wasn't as totally bizarre or feels unfocused. It even becomes too long than what it sounds like. Being that it's a kids movie, the heart is there for the young viewers to understand where you should always be close to your siblings, not becoming estranged when we becomes adults, along with getting lose to parents and child without getting to that "I don't care about my dad" phase of life.
And while the humor in the first got one laugh out of me, I was surprised with how many times I laughed here. It's plenty of comedy that will get to kids, but it relies on that fast-paced slapstick act trying to be clever. There's this running gag with this little girl chanting, "No!" that got me, and one moment where a bunch of sugar is involved, that's all I say.
But if you're an adult like me watching The Boss Baby: Family Business, it's easy to have this come across as a pointless cash grab that doesn't say much in terms of creativity. The story does get dumbed down once it's told to us, and with having Tina as this new boss baby, she felt like an underused character sometimes where it's focused more on the retread of the relationship of Tim and Ted again. Maybe I expected more from Amy Sedaris since she's hilarious.
The voice talents here do their best when it's not particularly amazing. Alec Baldwin seems to be always game in reprising his role again, whether as an adult or a baby, and James Marsden (replacing Tobey Maguire) gives it all he can in voicing Tim. I'm more confused about why they brought in Jeff Goldblum as the head of the school when it sounded miscast and doesn't work upon further thoughts.
Are we looking at the best-animated movie this year? Not by a long shot, but it's obvious The Boss Baby: Family Business is made for kids who enjoyed sitting through what came before. It surprised me how much I didn't hate it, but this is another one of those DreamWorks sequels that won't be important enough to talk about later on. So, let's not have future conversations about a third, okay?
Final Thoughts: The Boss Baby: Family Business offers a few funny gags and is able to be a slightly better movie than its predecessor, but it's certainly not a sequel everyone asked for when there's not much of a fascinating story here. It's good enough for kids who expect mindless fun.
Grade: C+
'Vivo'
With Vivo, it seems like the general public knew this was coming out from Netflix in early August. Not a whole lot of marketing with this one since there was one full trailer that dropped a week before it streamed, and now it's available to watch. We follow Vivo (voiced by Lin-Manuel Miranda), a kinkajou who spends his days playing music with his owner Andres. They may not speak the same language, but their love for music is good enough for them. After Andres receives a letter from his old partner Marta Sandoval to invite him to her farewell concert, this gives him the chance to provide her with the love song he'd saved for her for years. Now, Vivo and the help of Andres' granddaughter Gabi embark on a journey to Miami to deliver the song before it's too late.
This project first came to light around 2010 with DreamWorks, but it was then revisited five years ago at the height of Miranda's recent success. After that, Sony Picture Animation had it scheduled for a theatrical release date. Still, it's another one from them to decided to put it on Netflix instead, similar to The Mitchells vs. the Machines and Wish Dragon. So it was at least a bit exciting that we were getting a new animated musical from one of our most excellent artists today. And with Vito, I'm going to say it's alright; nothing extraordinary here.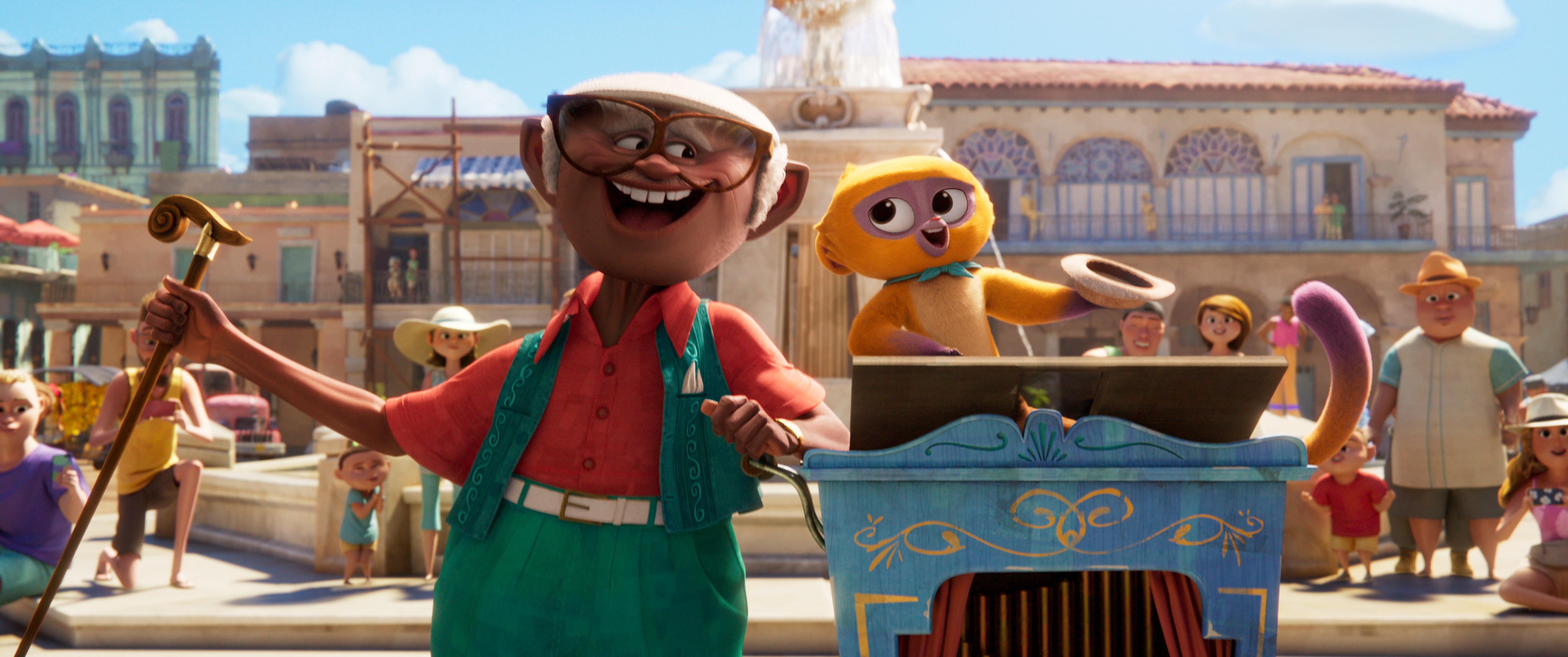 Director Kirk MeMicco (The Croods), with co-writer Quiara Alegria Hudes (In the Heights), was perfectly capable of delivering some sensation to this story. You got yourself a vibrant-looking animated movie throughout where the story takes us from the streets of Havana, the Everglades, and Miami. It's going to be pretty easy not to get swelled up by the fast-paced, colorful visuals, particularly in every scene. The biggest surprise why it stands out is that cinematographer Roger Deakins was a visual consultant, which won't harm anyone. With moments of beautiful 2D animation to mix things up during a musical number. It's pretty much a simple and predictable story where we need to get to point A to B with the occasional missteps along the way. Was it able to pick up quickly on the Cuban representation? I say so.
I'll say it starts on a solid note where we see Vivo on this mission that means so much to him with the assistance of Gabi. Right around the third act was when I started to like it again and got to those heart-warming moments I guess I wanted more of. It's still not going to dethrone The Mitchells vs. the Machine as my favorite animation this year. Though I think once our characters start their journey to get to Miami, that's when it wasn't going all things original. I couldn't help but feel it was like Rio and a random Disney movie crossed together. There are also many other characters they come across when they're traveling through the Everglades that weren't needed where it should mainly focus on the partnership with Vivo and Gabi. Those moments often put the movie to a halt and take away from the bigger stuff around them, especially with these two lovelorn spoonbills or these Sand Dollars girls are chasing after the two. There's a point to include them, but it does stall the movie.
There's this hate train for Miranda all of a sudden, and I don't get it. It was exciting to hear him lent his voice to the titular kinkajou. Honestly, it took me a bit to get used to it, but it started to groove with me afterward when you could tell he was committed to voicing this character. And this is nothing against newcomer Ynairaly Simo's vocal performance, and she does a great job; I personally thought Gabi was getting on my nerves for a large chunk of the movie. Not because she doesn't know the right rhythm, but it took time to get her on my level. I completely get why others will like her. She even has her own musical anthem called "My Own Drum," my least favorite song off the soundtrack. At least kids won't have a problem listening to it. Though it helps to know two worlds collide with her and Vivo.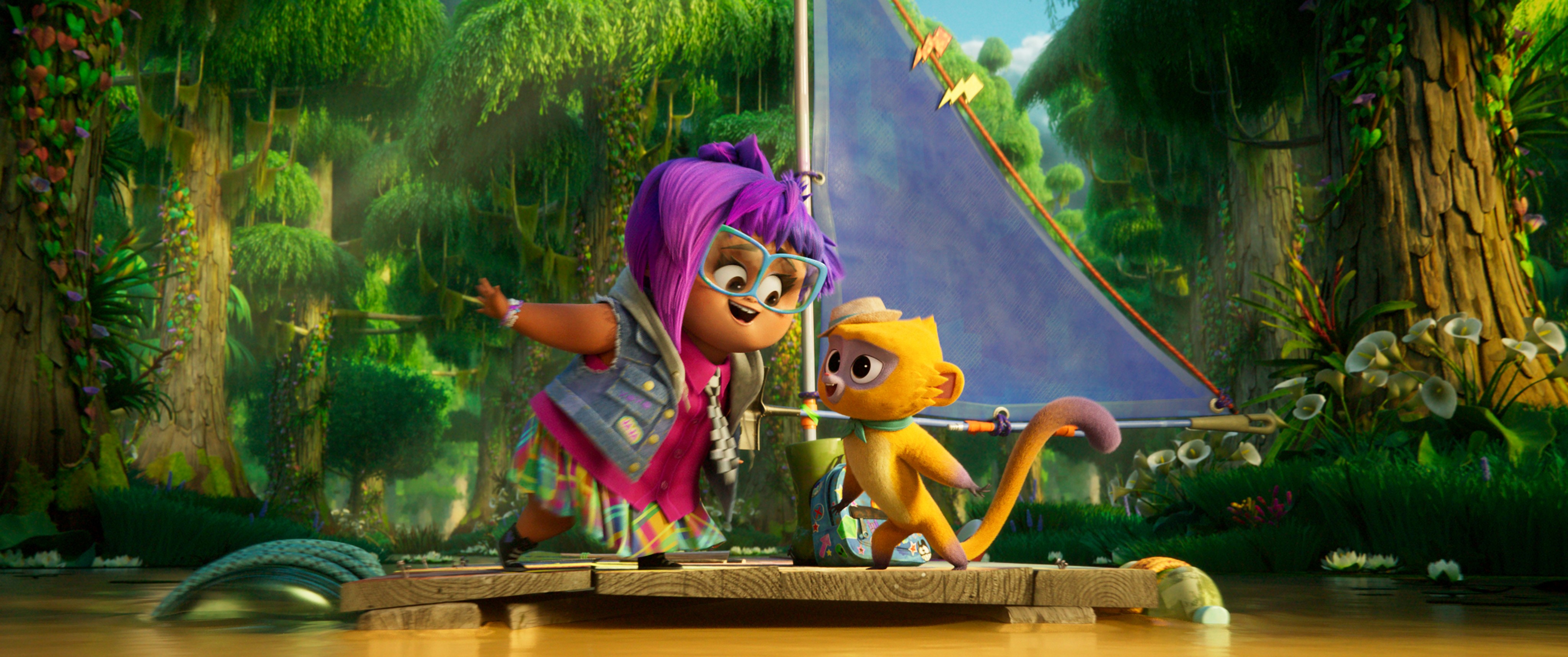 With it being a musical and all, you have to be a fan of Miranda's style of music to get a feel for what's to come from the story. The original song provided in Vivo probably won't be the most memorable compared to his other work, but I'll say most of them did their job being catchy, with this touch to them. It features a range of pop, rap, and Cuban feel to get into the rhythm of the bunch. The two standouts from the soundtrack had to be "Keep the Beat" and "Inside Your Heart." Not too bad for the studio's first foray into musical territory. The humor had a hit-or-miss ratio where I wished this allowed me to laugh more or for the writing to be more clever. And besides Miranda, there are big names from Zoe Saldana, Michael Rooker, or Gloria Estefan that don't get much to do, unfortunately. If I had a kid, I wouldn't mind having them watch this whenever, as I can see myself giving this one watch.
Final Thoughts: Vivo might not be the most memorable animated movie released this year with a story too familiar, but it manages to get by slightly to be fond of by kids. While it won't stick with me, the colorful animation, Lin-Manuel Miranda's voice performance, and its original songs worked.
Grade: B-
'Zola'
After its debut at last year's Sundance Film Festival, A24 has brought us one fascinating trip entitled Zola from the director and co-writer Janicza Bravo. The film follows Zola (Taylour Paige), a Detroit waitress and part-time stripper who meets Stefani (Riley Keough), a fellow stripper who strikes up a quick friendship. This leads to Stefani inviting Zola for a weekend trip to Florida to earn some extra cash, along with her boyfriend Derrek (Nicholas Buran) and her roommate "X" in a strange and unexpected 48-hour journey.
A film based on a true story is one thing, but this was inspired by a 144 2015 Twitter thread, along with a Rolling Stones article. Right there is where I had a feeling this could make for something good, especially when it's an A24 joint. For what Bravo had to control, I would've believed this all happened, even if I didn't read through the entire thread before watching. This would be a stressful occurrence if anyone of us were in the same position as our main protagonist, where it's hard to know if it could become dangerous. However, in capturing a Florida-centric style similar to The Florida Project with its grainy film quality, there's a safe balance when dealing with its humorous moments and drama that keeps you ensued in what could unfold, a credit to the script from Bravo and Jeremy O. Harris.
Everything starts as a fun road trip and then turns into a tense situation nobody would be expected even from the character's perspective. I guess it gives you second thoughts about meeting strangers after hitting it off, and it doesn't make me want to go to certain places in Florida with its visual storytelling that make you read a special touch.
Zola offers a talented cast that gives it their best here, and it got to a point where I forget they were acting. The best came from Taylour Paige as Zola. Some might remember her last year in Ma Rainey's Black Bottom, but following her throughout as we feel what she's feeling the way she could pull it off. I hope this paves the way for her in future projects. Riley Keough might not be in the running for an Oscar, but her performance as Stefani surprised me, honestly. We're to believe she's not right in the head, and you're probably right for thinking that. I can honestly say this was the first time I believe Keough has strong potential as an actress.
And this gives us another knockout performance from one of my favorite actors working today, Colman Domingo. I don't know how he can switch from being pretty chill to insane with this Nigerian accent. Nicholas Braun also gives a nice turn as Derrick, even when he doesn't know what he's doing there too.
Watching this will only appeal to some people because there's some graphic nudity to be expected, and the dialogue can be annoying in how most characters talk. But my biggest issue was it ended rather abruptly where its short runtime could've been longer. It has a "that's it?" tune when it ends, and it made me want to look if there was more to the story. It just felt unfinished. But Zola probably won't be for everyone in how it's perceived. I liked it for what it goes for, and I can give it a strong recommendation.
Final Thoughts: Zola won't appeal to everybody, but des the ending, its balance of humor and drama made a story like this work, all thanks mainly to the cast.
Grade: B
'Annette'
Lastly, Annette is an Amazon Prime original movie that had a limited theatrical release before it went to streaming and made its debut as the opening film at the Cannes Film Festival. Directed by Leos Carax and a screenplay co-written by Ron and Russell Mael (the Sparks brothers), the story follows stand-up comedian Henry McHenry (Adam Driver) and world-class opera singer Ann Defrasnoux (Marion Cotillard) as a pair with unique career backgrounds. They've fallen in love, got married, and the birth of their daughter Annette might not be the same world for both of them.
It feels like I've heard about Annette for a long time now, but even though this is the first seeing anything from Carax, something tells me this wasn't going to be an ordinary musical in front of us. Upfront, I expected this to be a film people will either love or dislike to the point of trying to think of how it was possibly conceived. However, with Annette, I can easily say it's one of the more unreal musicals I've watched in a while, which is enough to say I don't love it, but admire its ambition behind it.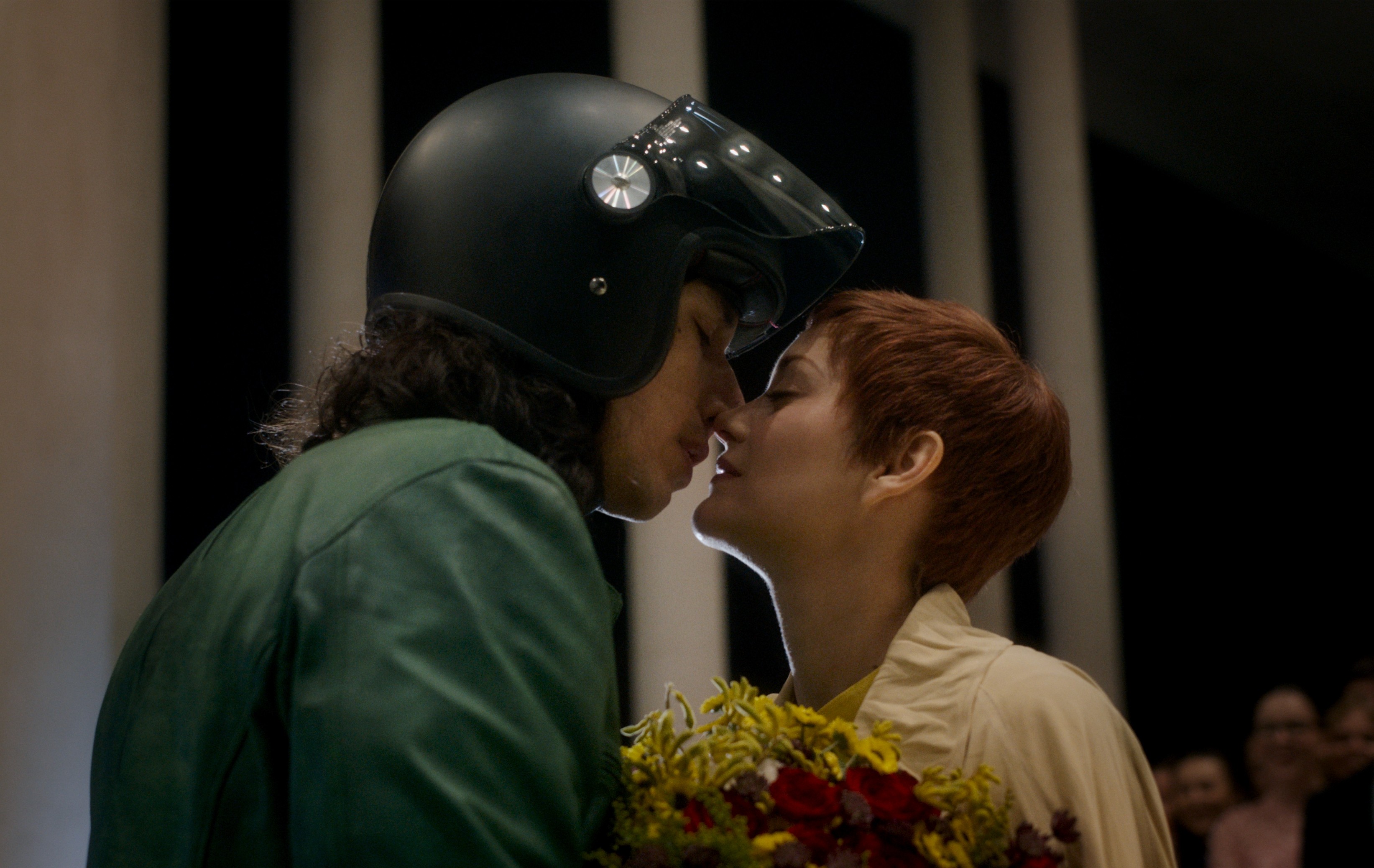 I had an idea of what this would be about, and it doesn't go that way. What this is is a full-fledged rock opera that will have its admires. Who knows if tripping on acid would help the experience, but it's up to interpretation in how it deals with specific themes in how it portrays exploitation or how fame won't be the same until someone new in the family steps in. It doesn't try to be anything it's not to be, and that'll enter for those who know Carax's previous work.
It's an examination of fame only this team can tell, even when it can be difficult in trying to put it into words. I, for one, still kept on watching since it somehow pulled me in during the second act, despite not getting emotionally attached to its characters. Watching the plot unfold is like sitting through an opera itself. Sometimes, it feels overstuffed sometimes, I wondered if Annette's one big metaphorical film, and it doesn't seem that way.
The performances here are worth the time when you have Adam Driver and Marion Cotillard in the leads. Driver steals the entire film, and while there's much to dislike his character of Henry, this is one of his best roles since his work in Marriage Story. Cotillard acting alongside him is equally impressive as always in a role that's very different from Driver. However, I was astonished by Simon Helberg as the Conductor, who plays an unexpected part later in the story.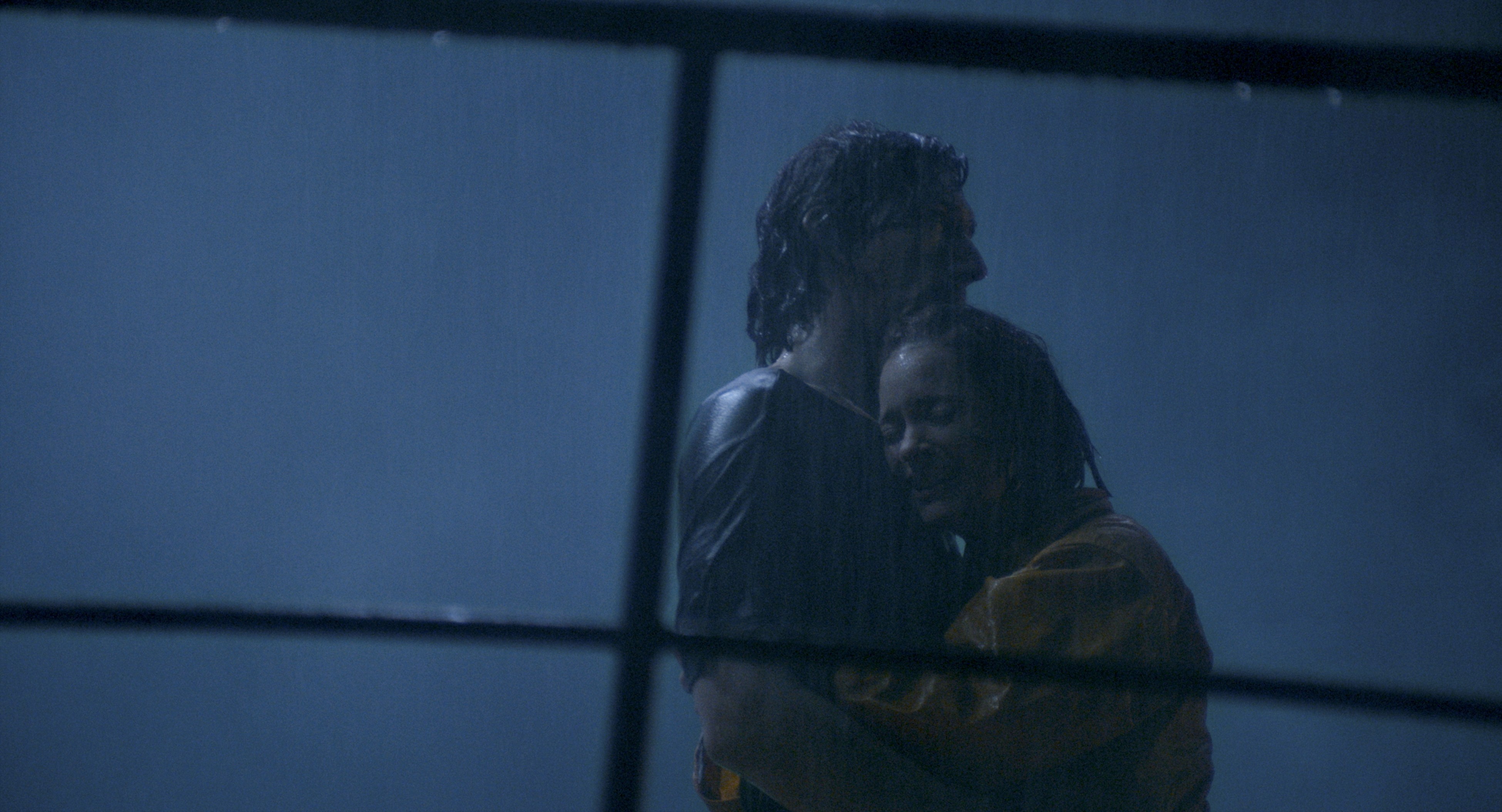 And when it's a musical with all the music done by Sparks, it's kind that's used well in here, and there's a lot of singing involved so that you know ahead. There isn't a particular song besides the first entitled "So May We Start," and some of the lyrics sometimes become repetitive. Driver wasn't the strongest singer except when speaking through song. Frequently scenes drag themselves out, especially the third act, which is why this didn't need to be almost two and a half hours long.
Final Thoughts: Annette dares to be an original musical with much ambition, which could work for those familiar with Carax's work. While flawed, it's one some won't be able to forget, especially from the performances.
Grade: B-