What's the Story: When James Bond's (Daniel Craig) latest assignment goes terribly wrong, it leads to a calamitous turn of events: Undercover agents around the world are exposed, and MI6 is attacked, forcing M (Judi Dench) to relocate the agency. With MI6 now compromised inside and out, M turns to the one man she can trust: Bond. Aided only by a field agent (Naomie Harris), Bond takes to the shadows and follows a trail to Silva (Javier Bardem), a man from M's past who wants to settle an old score.
With 2012 always being remembered as one of the most significant years of blockbusters, was the world ready for James Bond's then-latest adventure with Skyfall? Maybe, because let's think about what we got so far: Casino Royale rejuvenated the series to new heights. After the disappointing dryness of the sequel Quantum of Solace, there was an excellent chance Craig's third outing would be much better. After already getting excited with the release of the trailers and its cool marketing with the opening of the London Olympics, I had a strong feeling this couldn't be a letdown, especially being the 50th anniversary of when the series began.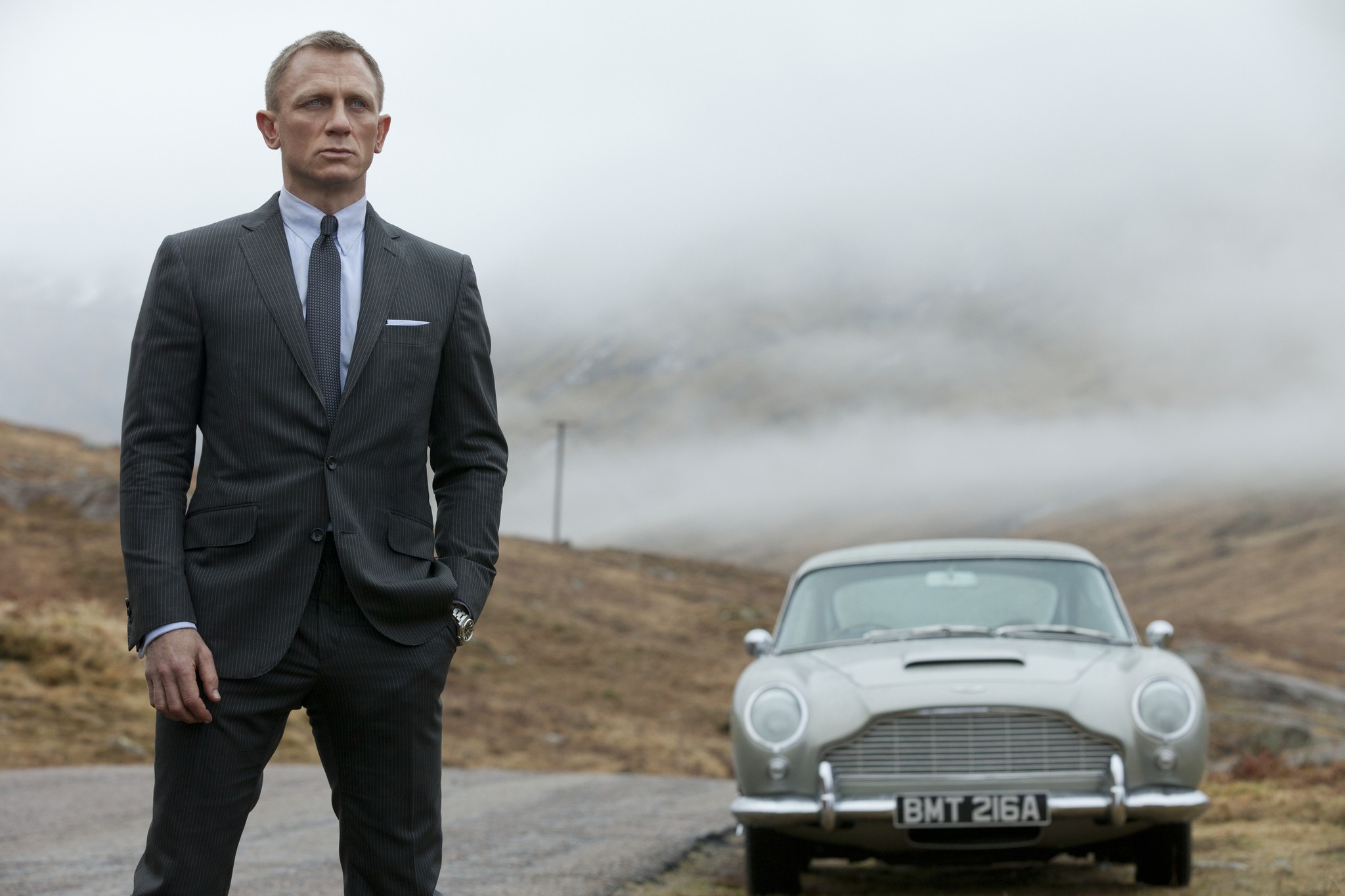 Seeing how this was one of my most anticipated films of that fall movie season, it also had to be a lot more action-packed than the lackluster taste of what we previously got with The Bourne Legacy and Taken 2, respectively. However, the most significant advantage this has on its shoulders is that it didn't have another Writer's Strike and took its sweet time not to fail. And after re-watching for the first time in a few years. I have forgotten how brilliant the 23rd installment honestly was. Skyfall is one word: Fantastic.
Unlike the first two, where they were connected, this serves as a standalone story of the 007 agent and his next difficult task, and what's important is how this stayed grounded in telling a more realistic sequel inside this world. Everything almost had that classic, old-school Bond feel of the older films while still taking it seriously and more involved than before. It's still fun, but it remains true to what the series has been at that point with the darker tone. The most impressive thing is director Sam Mendes was a choice you wouldn't have thought to helm a Bond movie. Of course, someone like him is best for doing dramas like the Oscar-winning American Beauty and Road to Perdition (which Craig was in). But, since he hasn't been experienced in the field of action, he greatly exceeded those expectations.
From a directing standpoint, along with the screenplay from the usual writers of Neal Purvis & Robert Wade and John Logan (Gladiator, Hugo) joining them, nothing here can make for a boring film and a much better experience than Quantum of Solace, which was the total opposite in opening the world up to why we've come to love before in this era. Even when there isn't action happening before you, you still find yourself invested in the characters with delivering brief details of Bond's past that have been explored more than what we've already known beforehand.
As expected, Daniel Craig brought his very best with his performances as James Bond, and this is his greatest that nearly beats his first appearance in Casino Royale. Of course, being how his character practically came back from the dead, he's a more damaged and rusty man, almost feeling out of the game to even take on this mission at first. But what we've seen goes different before he goes back to being the smooth and intelligent MI6 agent we know by heart. And I love how they played up the fact Craig is getting older as these films continue.
As for the supporting cast, they were also memorable. The mention of Dame Judi Dench as M hasn't been there in the past reviews since she didn't have much to do in them despite playing this role since Goldeneye. She was so superb this time around in showing a different side of M, and Dench was perfect in worrying about her dealing with how her past has come back to haunt her, a more layered character that came out of nowhere. On the other hand, I also loved how they brought the talented Ben Whishaw as Q, a younger genius who has unique banter with Bond, and Naomie Harris as a more badass version of Moneypenny, who started as a field agent and handled herself well enough. Ralph Fiennes shows up as Gareth Mallory, the chairman of the Joint Intelligence Committee, and he's a face that's nice to see in the series. Lastly, it was nice to see Albert Finney in his final film role as Kincade, the gamekeeper of the Skyfall estate. The coolest fact about this role is that we could've almost had Sean Connery as a pleasant surprise as the mentor for James.
Yet in a year full of standout bad guys in entertainment, the second act of Skyfall was stolen by Javier Bardem as the creepy and menacing Raoul Silva. I didn't think someone could beat Le Chiffre as the franchise's best villain, but an outstanding actor like Bardem can do just that. Here's is a Bond villain that's damaged as well and crazy when he's on this vendetta against M after betraying him, leading him to become this cyber-terrorist. Nothing is greater than his introduction 70 minutes in, and it's a shot that holds on him walking towards a tied-up James while Silva monologues this story about rats (mirroring both him and Bond). Bardem already played a great villain in his Oscar-winning role in No Country for Old Men, but he wholly owns this role in his sleep.
What really made this equally as great as it was when it first came out is that it has elements of two of the most remarkable actions films of the 2000s, The Bourne Ultimatum and The Dark Knight, the latter of which Mendes was influenced to make this because its intense, darker than previous installments, and riveting to find out what comes next in unexpected ways. In addition, it's surprisingly well-paced for 142 minutes, and it didn't feel that long after watching it again recently, as it keeps you on your feet and doesn't leave you hanging that's undoubtedly more of another character-driven story.
Now I'll always have my love for the action in Casino Royale; Skyfall delivers the handful of its action sequences from start to finish, and that's an accomplishment on Mendes' part. Thankfully, you're able to see what's going on without terrible editing. Everything this does up the scale with these terrific moments I didn't doubt for a second. The opening case in Istanbul made me think they wouldn't follow up to greatness after that for a split second, but I was dead wrong. Whether it's the incredible fight in the building in Shanghai or the thrilling climax, it would be hard not to say jaw-dropping in how they were displayed onscreen. And does the film look great? 100% since it's Roger Deakins' cinematography that made this the most beautiful-looking Bond film yet, probably the best of the entire year that made me wish he took home the Oscar.
Bond Theme Corner:
Let's talk about the actual music first because I love the score composed by Thomas Newman, taking over for David Arnold. The is the first time I've noticed the score in any of the films I've seen, and it has more of a presence in elevating each tension-filled scene. But when discussing the theme, the titular song "Skyfall" by Adele is euphorically outstanding. In what has to be the best since Shirley Bassey's "Goldfinger," the mood from the Grammy-winning singer and co-writer/producer Paul Epworth sounds haunting and emotional that still has that classic sound played before. As mentioned in my list of the TOP 10 BEST MOVIE SONGS OF THE 2010s, it's pretty high up there, and I completely fell for this song after listening to it online for the first time. Not only did it take on the Grammy for Best Song Written for Visual Media, but it also became the first Bond theme to win the Oscar for Best Original Song. To me, that's a well-deserved win that any other song won't top.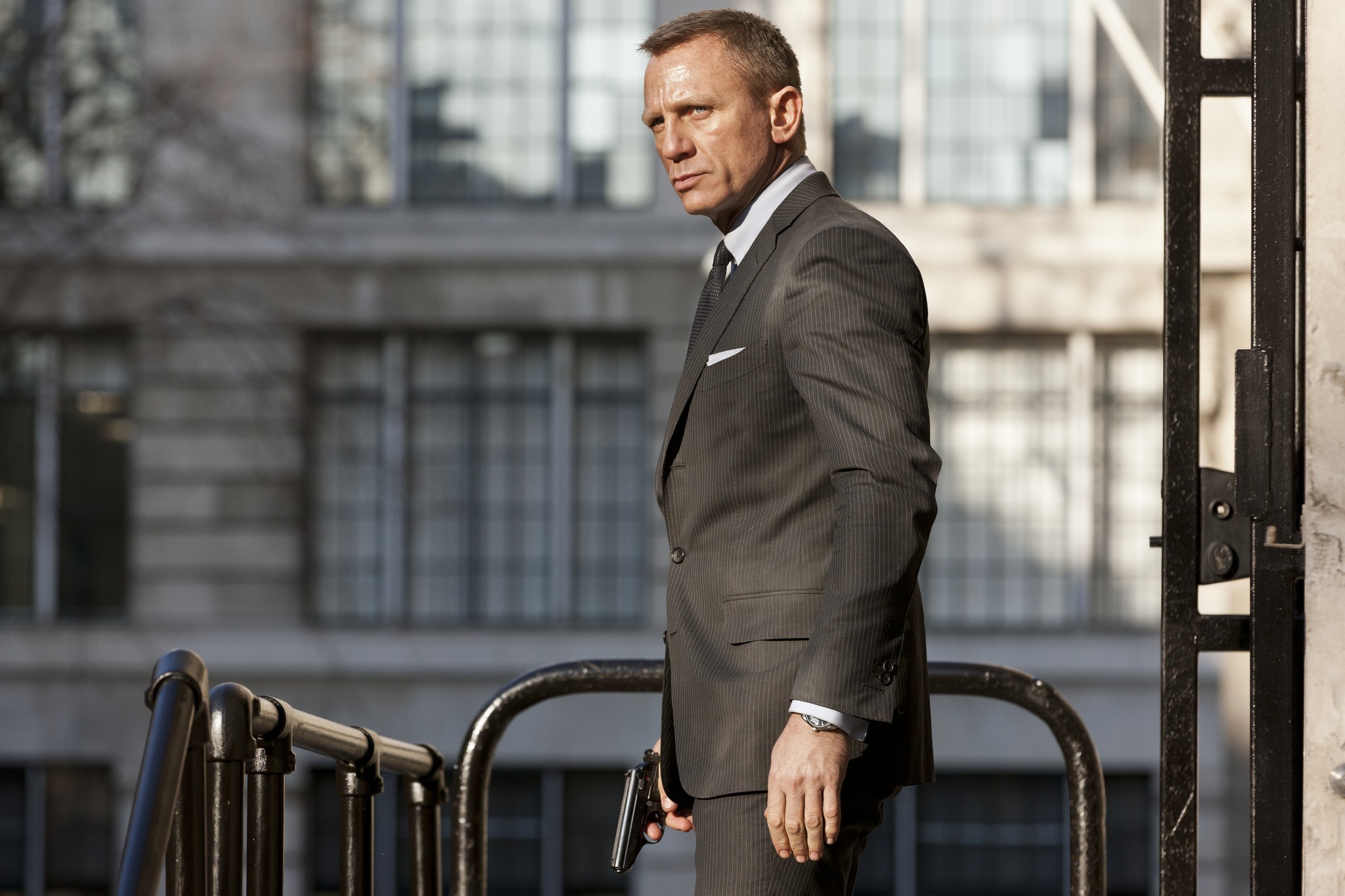 Even though I haven't seen all of them, I think Skyfall has become my favorite Bond film. That might sound crazy to some, but if you're one of those people who doesn't love it or doesn't think it's anything special, don't be part of the problem since it's almost a masterpiece in my mind. This made it in my top 10 best of 2012 because it was that good. It became the highest-grossing film in the franchise to date, with $304.4 million domestically and $1.1 billion worldwide. It earned six Academy Award nominations in the awards realm and won two: Best Sound Editing (tied with Zero Dark Thirty) and Original Song, as mentioned before. And honestly, this should've gotten a Best Picture nomination.
Final Thoughts: Skyfall accomplishes what is needed to be the perfect James Bond film by being a breathtaking and gripping sequel to watch all over again. An immense improvement over its predecessor, it doesn't disappoint with its intense action sequences, the terrific direction of Sam Mendes, and the top-notch performances from Daniel Craig and Javier Bardem.
Grade: A