Watched Date: 12/12/2020
It's a shame to remember a lot of high school students didn't get to attend their prom since they had to be at home for the rest of the year, and it's hard for musical theater fans to miss out on seeing old and new Broadway shows. Was it going to be possible for Ryan Murphy to bring Netflix's The Prom out of our depression? Well, it balances between yes and no, depending on if you need a light of excitement.
What's the Story: After a small town in Indiana bans high school senior Emma Nolan (Jo Ellen Pullman) after wanting to attend prom with her girlfriend Alyssa (Ariana DeBose), a group of actors- Dee Dee Allen (Meryl Streep), Barry Glickman (James Corden), Angie Dickinson (Nicole Kidman), and Trent Oliver (Andrew Rannells)- thinks this is the chance to boost their careers after the former two's latest Broadway show was met with negative reviews, which leads them to travel to Indiana to improve their image.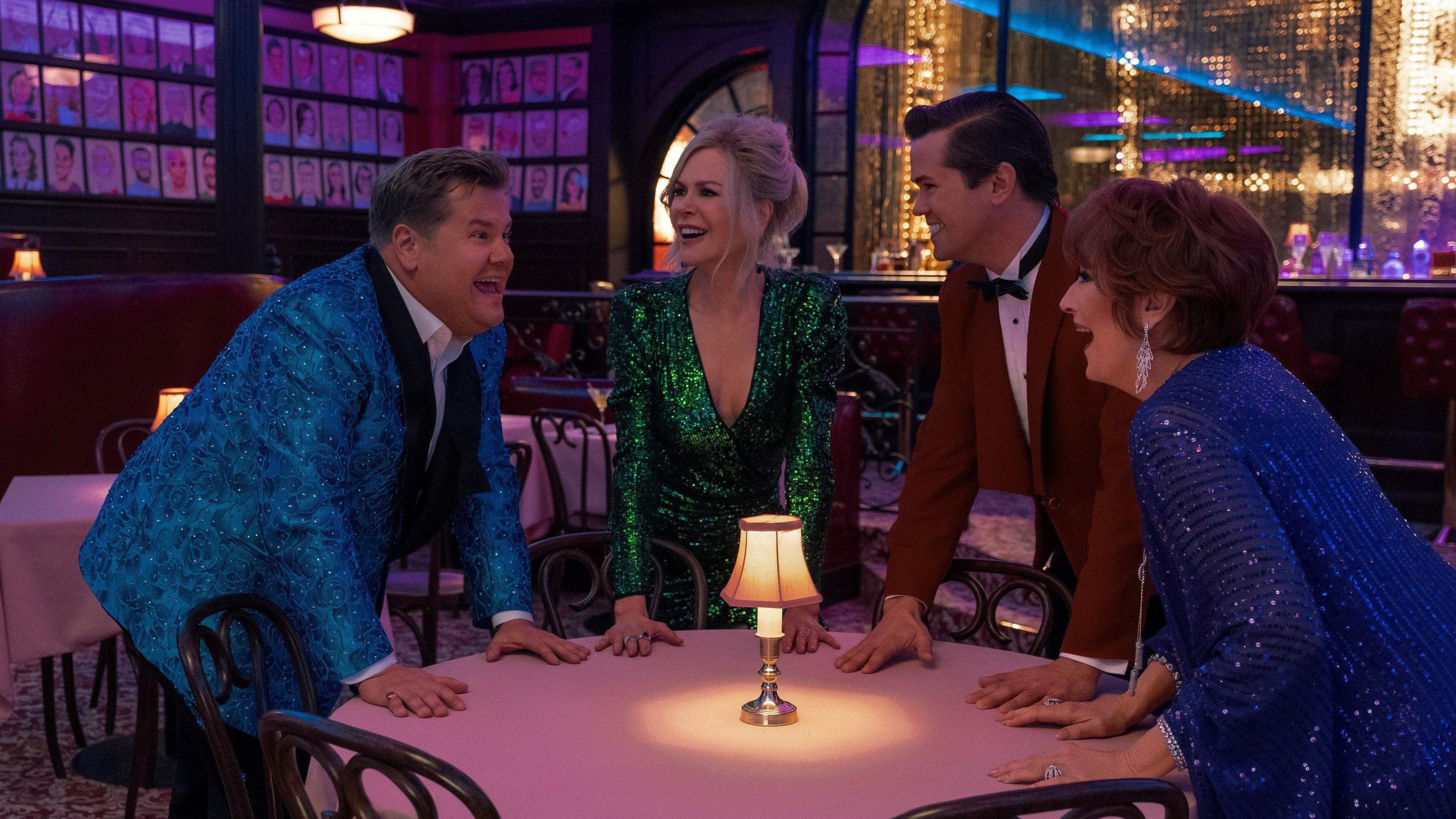 The Prom will surely be uplifting for those wanting to watch a movie set around the yearly dance if they aren't in the mood for the abomination Prom Night remake or the generic Disney teen movie Prom. It is based on the 2018 musical of the same name from Chad Beguelin, Bob Martin, and Matthew Sklar that I didn't know about until their performance at the 2019 Tony Awards. A fan of musicals I am, there's hesitation with Murphy, the king of Netflix, directing, which is his second feature film since Eat, Pray, Love. Either this was going to lead this adaptation to be creative or not appear important for someone not familiar with the source material. More or less, it's a take it or leave it kind of movie we have here.
We have here an all-star cast of talents that aren't strangers in musicals before, and it's hard to deny the performances lends the movie some energy, mostly. No surprise: Meryl Streep kills it here as veteran Broadway star Dee Dee Allen, clearly having a good time while filming. I can honestly say this might be her best musical performance she's done. The part is having good chemistry with Keegan Michael-Key as Principal Tom Hawkins, who couldn't get enough to Dee Dee. Andrew Rannells as Julliard grad Trent Oliver will always be that ray of sunshine when he lights up the scene. And Kerry Washington and Nicole Kidman were fine, though I thought Kidman's role was a little limited.
As for the two students at the center of the story, this made me excited to see Jo Ellen Pullman and Ariana DeBose in more projects as the years go on. Pullman as Emma, especially, shows so much promise as an actress with her debut role of a character who has to deal with so many problems weighing her down in hiding her relationship with DeBose's Alyssa. Her voice when performing is amazing as well. Maybe I would've to mind seeing more of their characters together, but these are breakout performance that lifts this.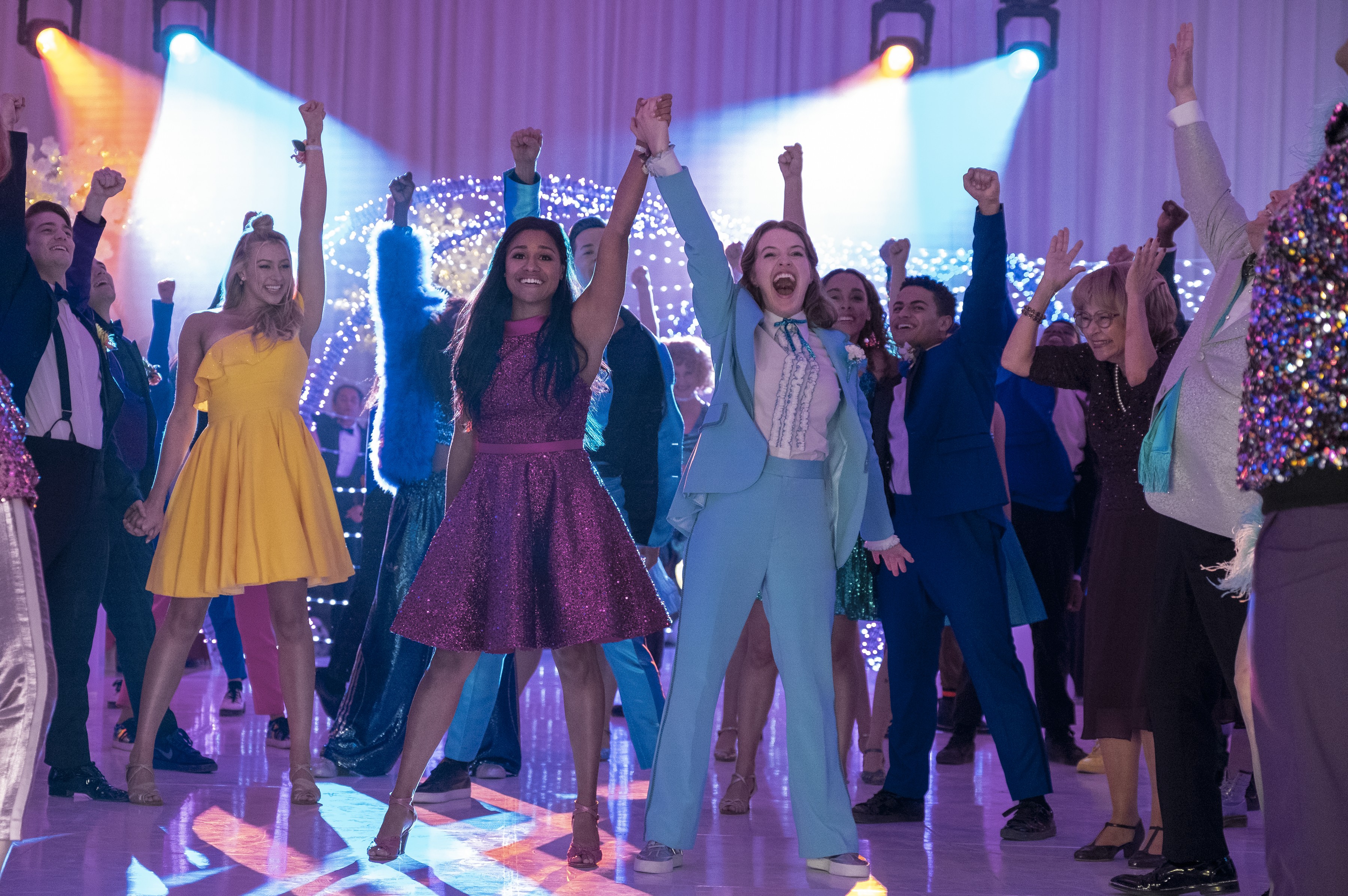 The downside The Prom has attached to it is the story translation stage to movie that didn't make it impactful. The need to tell us that there should be equality everywhere is here when all Emma wants is to go to prom with the girl she loves, but it didn't have me entirely invested when it's also around narcissistic Broadway stars in the way of this outshining the main characters. It also has certain storylines I didn't entirely care about and wonder why wasn't cut, which shows why it was too long and could've shaved off about 15 minutes. Just the overall vibe has its trials.
I didn't listen to the soundtrack entirely since I wanted to know little context about them, and while it's not one to listen to on repeat, most of the songs were better than others that aren't too memorable. Some I dug were "Just Breathe," "Love Thy Neighbor," "It's Not About Me," and the final track "It's Time to Dance." But my favorite was "We Look to You" sung by Key when he tells Streep he goes to the theater to escape from reality. The musical numbers had their fair share of moments, and its use of color in the backgrounds gave them a beautiful look.
But another negative the movie had on its shoulders stems from James Corden's performance as Barry. Everybody had slammed him from early reviews and I will have to be on their side because this was such an over-the-top role that felt totally miscast in playing this gay character that wasn't making him sympathetic at all. This is the second musical in a row (the first being Cats) that gives him a Razzie-worthy material. I couldn't get my head around how it falls flat to the ground. They couldn't get an actual gay actor to play this part instead of relying on stereotypes? Where was Nathan Lane when we needed him?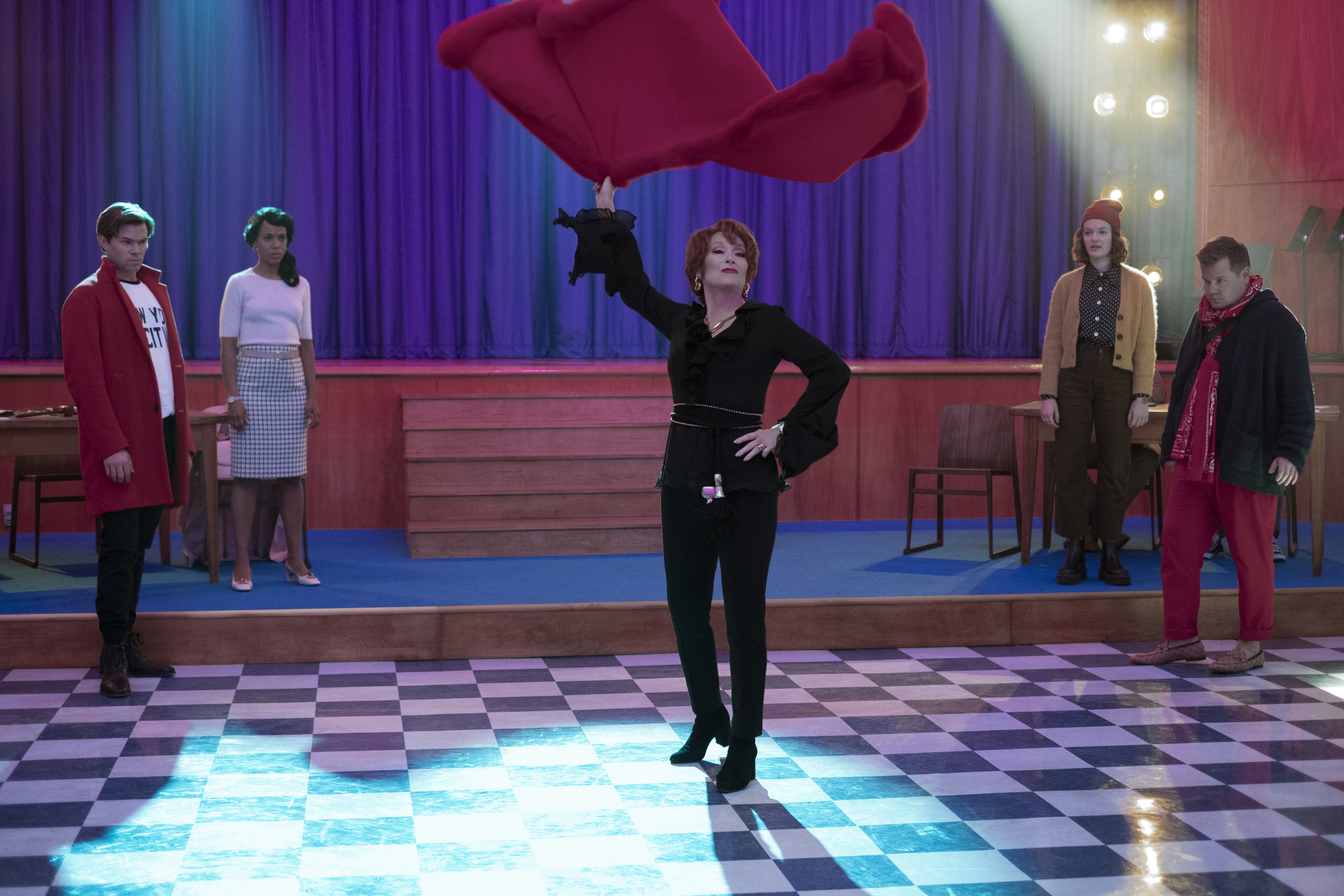 For a musical, it's basically what you expect from someone like Murphy. You're hoping this makes you feel good or have tears of joy, which doesn't happen. This falls short of bringing home the shine that only meanders to take home the bare minimum of heart. And we rarely have movies set in Indiana anymore, so just know not everyone is a bigot. Unless they voted for Pence.
Final Thoughts: The Prom suffers from a thin script and feels too long from my perspective, but it can be a watchable musical adaptation for fans to, hopefully, enjoy with some solid performances and musical numbers. Overall, a mixed bag I wanted to like. Grade: C+