With Promising Young Woman delving into how we see sexual assault being expressed and the aftermath of it all, this made me realize that as a man, a lot of us are just terrible for the behavior we've gone through time and time again without owning up to our mistakes. If this was a way of making a timely thriller, then it's a must-see for everyone.
What's the Story: Everyone said Cassie Thomas (Carey Mulligan) was a promising young woman… until a mysterious event abruptly derailed her future. But nothing in Cassie's life is what it appears to be: she's wickedly smart, tantalizingly cunning, and she's living a secret double life by night. Now, an unexpected encounter is about to give Cassie a chance to right the wrongs of the past in this thrilling and wildly entertaining story.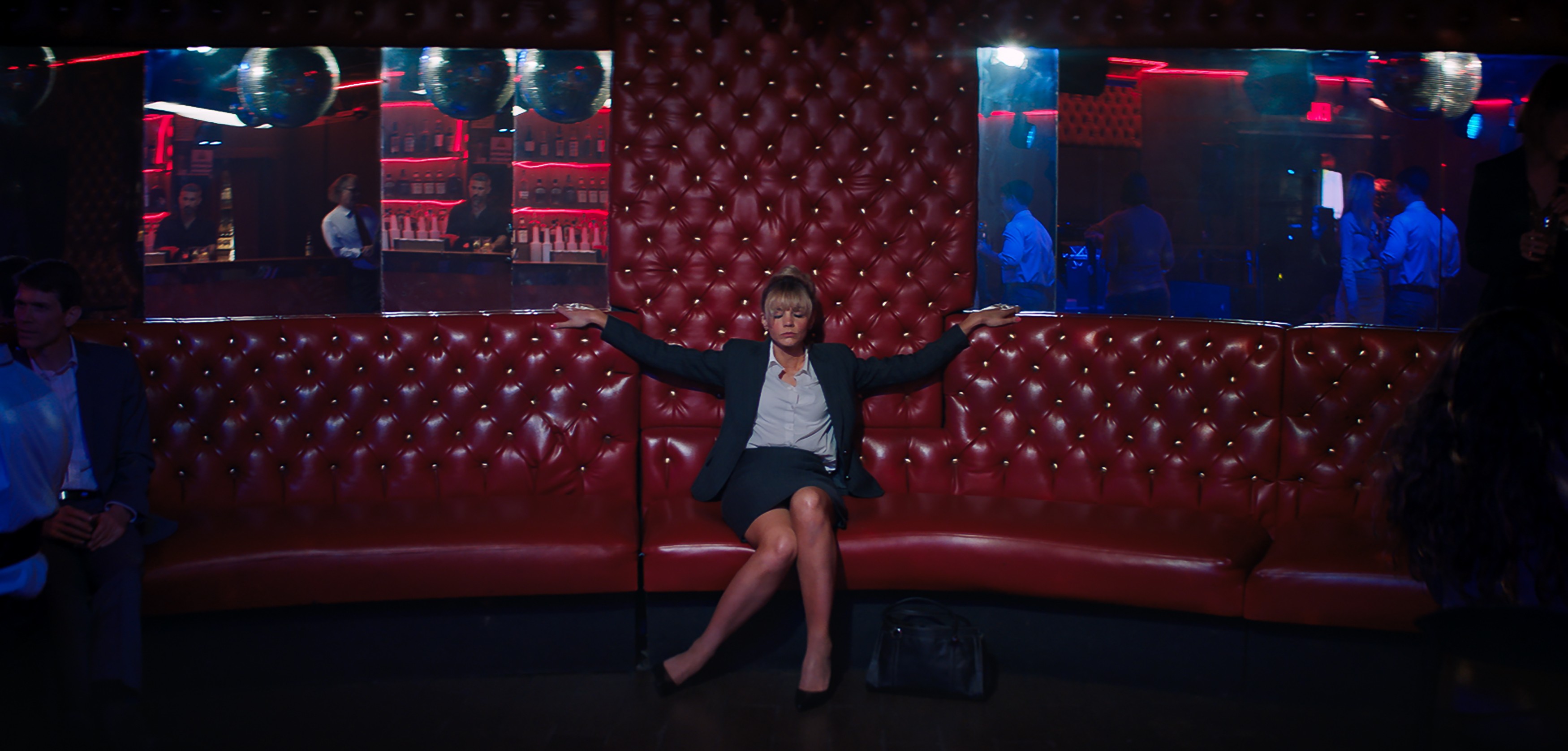 No other film was talked about more near the tail end of 2020 than Promising Young Woman, which didn't cause any amount of jealousy. Most would've seen it almost a year ago at the Sundance Film Festival, where it was the most highly talked about film for those who had the chance to see it that early. Sounds exciting, am I right? But when they took it off its April release date, we were all wondering when the rest of us were going to see it. Finally, it came to theaters on Christmas Day, but I still wasn't sure to go back to theaters quite yet, so I waited until it was available to rent On Demand. When anything like this has been popular for this long, I had to be careful to hear little information about it so you can go in and have a fresh opinion about it when it's over. And… Promising Young Woman is fantastic, and I'm proud to say it's one of the best films of the year.
Writer/director Emerald Fennell, best known for being the screenwriter for TV's Killing Eve, takes on her first film. 2020 has been seeing a ton of monumental work from female filmmakers with smaller indie films such as Chloe Zhao (Nomadland) and Eliza Hittman (Never Rarely Sometimes Always), and we can now add Fennell to the mix. Why? Because not only does she give the best directorial debut in quite some time, she has given us a story that's totally different from what many expected.
What I can say without going in-depth with the plot is this doesn't go the route of something like American Psycho where it becomes bloody unexpectedly, but it's one that throws a thought-provoking curveball in your face, leaving you with this premise that'll be worth remembering. Some would think of this as a typical revenge flick, and while it is that, there's more than meets the eye in how it's portraying it. Fennell's screenplay falls under the unpredictable factor where I assumed it would be, but it does it once again to subvert expectations, leaving your mouth wide open for about a minute. Some moments had left open to interpretation after certain scenes. But while it goes twisted, this has a nice blend of comedy that took me off guard since I laughed a fair amount, and the mix between the humor and thriller-type moments took some appreciation.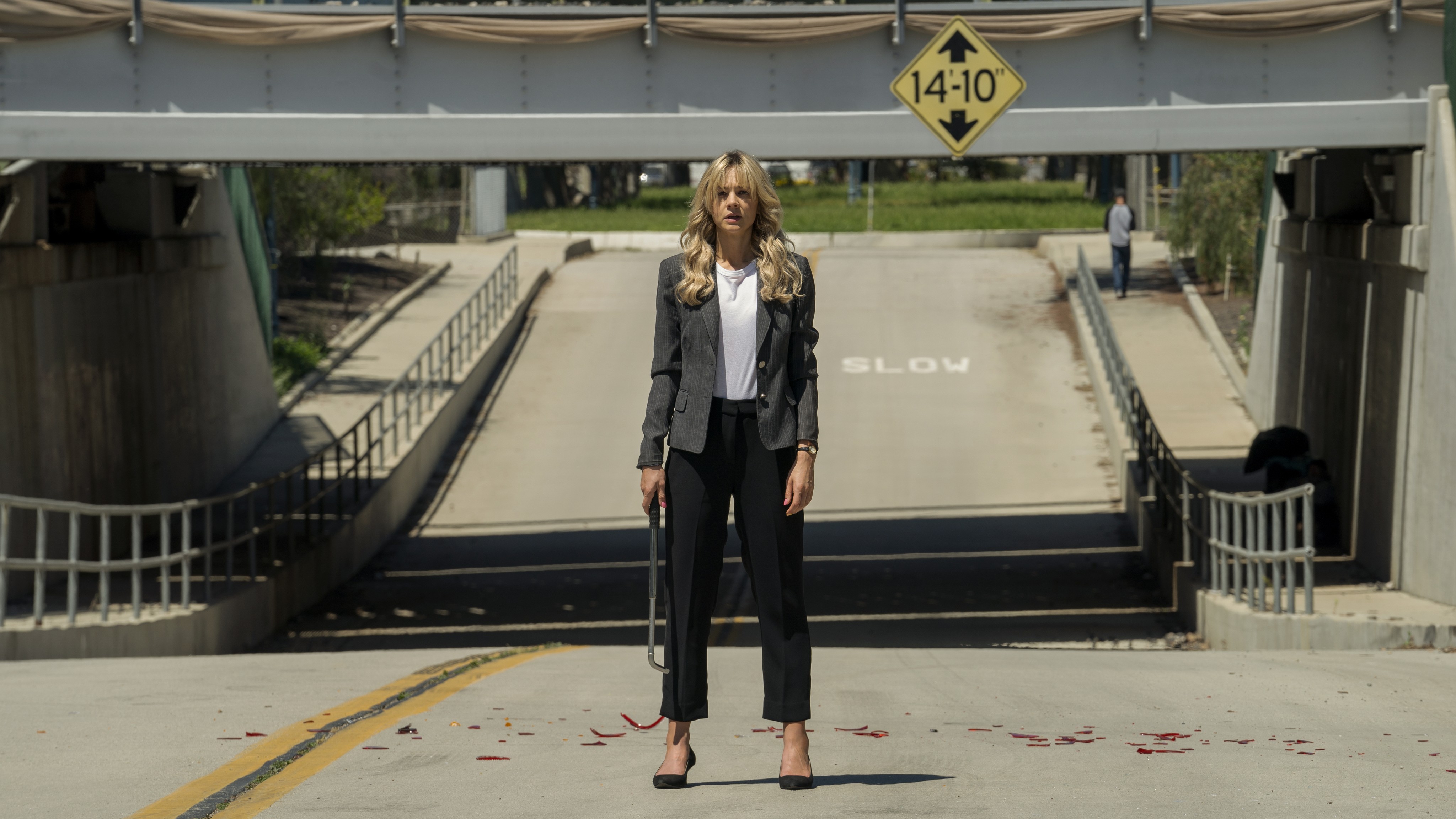 For this to come out after the abundance of alligations and sexual predators roaming around the county (any college campus, Hollywood) is a nice lesson for it to not happen again. It takes the chance to show it does not carry justice through to those who've been affected by something emotionally or those who turned away from the situation. Once you understand why Cassie is doing these things to these guys, it'll be hard to get some to get her perspective to root for her, but why wouldn't you teach them about the basics of consent.
But the thing that makes this film all worth it comes from Carey Mulligan as the deeply layered Cassie, which is a role we probably haven't seen from her before. With a character that goes through a process many wouldn't comprehend, she has a single motivation throughout that made it easy for her to understand why she's very smart. Is she a character to be afraid of? Totally. Because I would, despite not being a jerk. Cassie is someone who can't move along with this situation that means so much to her, especially when it might've been her fault. Believe me when I say she completely owns this. I can't understand why some don't like her as an actress, but this is maybe her best performance could see a second Oscar nomination for her, just a decade since her first for An Education. Could she win? Tough competition in the Best Actress category amongst many other talents we've seen.
There's another great performance to talk positively about, and I can't tell you how much I've adored Bo Burnham in the past few years. His performance as Ryan Cooper, Cassie's former classmate from medical school who's a pediatrician, shouldn't go overlooked. The chemistry he shares with Mulligan in the scenes they shared makes you feel good when you sense she could change when finally meeting this nice guy to connect with. Speaking of Burnham, I'm still waiting impatiently for his sophomore follow-up to the incredible Eighth Grade.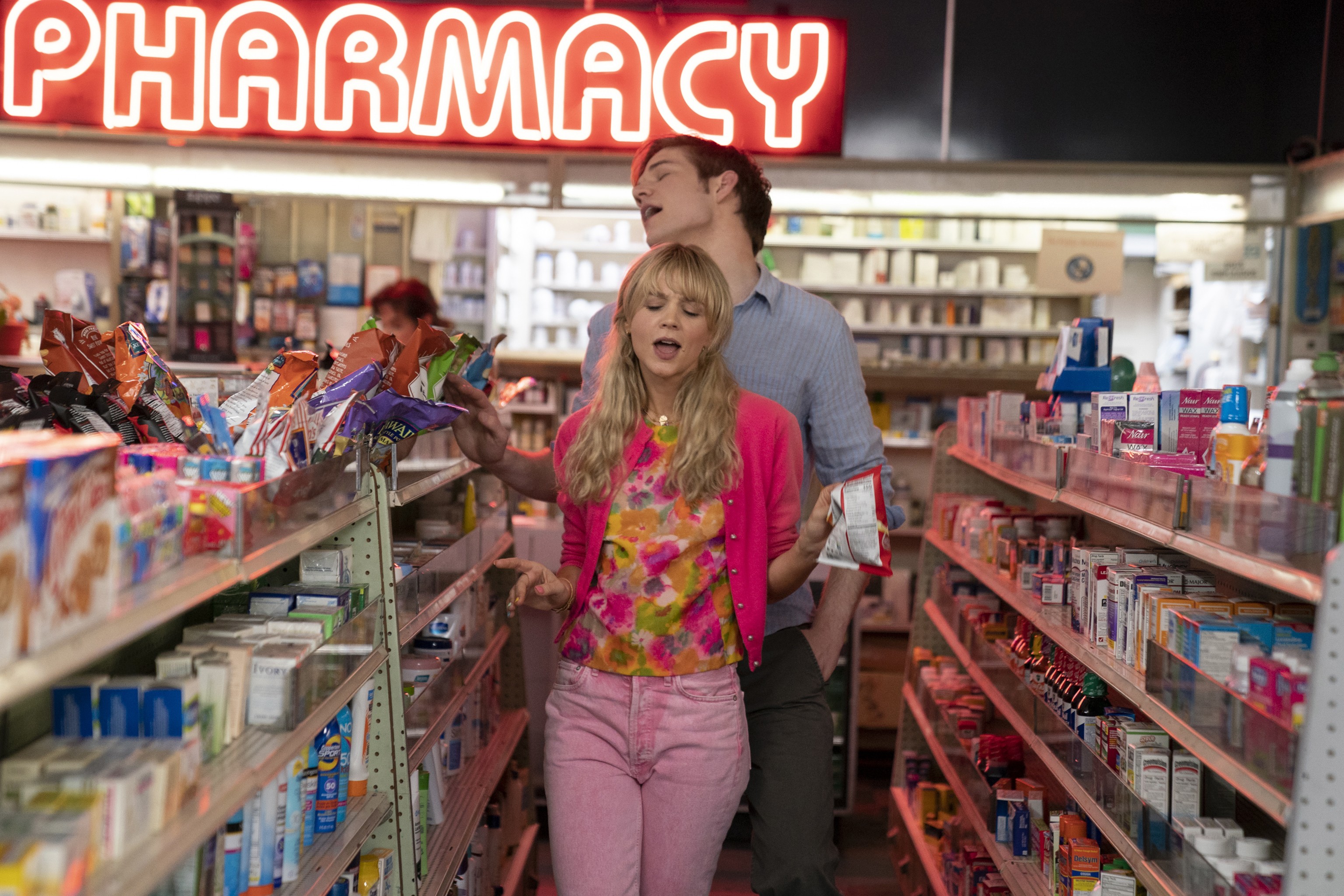 There's also a great bunch of familiar faces here, including Alison Brie, Alfred Molina, Laverne Cox, and Jennifer Coolidge & Clancy Brown as Cassie's parentsI couldn't get over how beautiful the cinematography from Benjamin Kračun to where the color pops through every frame, and I hope I'm not the only one who was amazed by a few perfect shots. The soundtrack itself has some recognizable songs that fit well like Donna Missal's cover of "Nothing Gonna Hurt Your Baby" and made me wonder why Paris Hilton's "Stars Are Blind" was in the same conversation with the film when it was sung in a pharmacy, and the reason why is hilarious.
Were there any flaws going for it? Some might feel like the tonal shifts might be a bother, but I didn't mind it too much. Though one aspect of the film that will create a divide for those who watched it is the third act leading into the ending. Personally, it was on the side of not seeing it coming with a few questions in mind. I immediately looked up an explanation during the credits and maybe Fennell wanted to showcase this to hammer this lesson down. However, it honestly didn't ruin what was already a fantastic film that keeps you on edge about what's going to happen. This should be in the Oscar race not only for Best Picture, but for Best Director, Actress, and Original Screenplay. As of right now, I have the latter as the front runner, if you ask me. But this should be a film where you should you in cold watching no trailers in advance. And I enjoyed this so much, I watched it again the same day since I had 40 hours left on my rental period, so why not?
Final Thoughts: Promising Young Woman is darkly funny, smart, and insanely unpredictable. For her directorial debut, Emerald Fennell has made a revenge thriller unlike anything we've seen before, and it's a high positive. Like everybody else who has seen it already, it's a massive win in terms of its screenplay and Carey Mulligan's best performance to date. Now that it's On Demand, here's hoping you get the chance to watch it because it's so worth the time. Bring me Fennell's next film, thank you.
Grade: A-