When I was watching Run recently, it made me missed going to the theater experiencing this on the big screen with a packed audience. A thriller like this will have you at the edge of your seat, but if you're like me, you've must've been at the edge of the right side of the bed for how it's intriguing.
What's the Story: Chloe Sherman (Kiera Allen) is confined to a wheelchair and is homeschooled by her mother, Diane (Sarah Paulson), who has been controlling her every move since birth, but a certain discovery now has Chloe questioning exactly what her mother's been up to.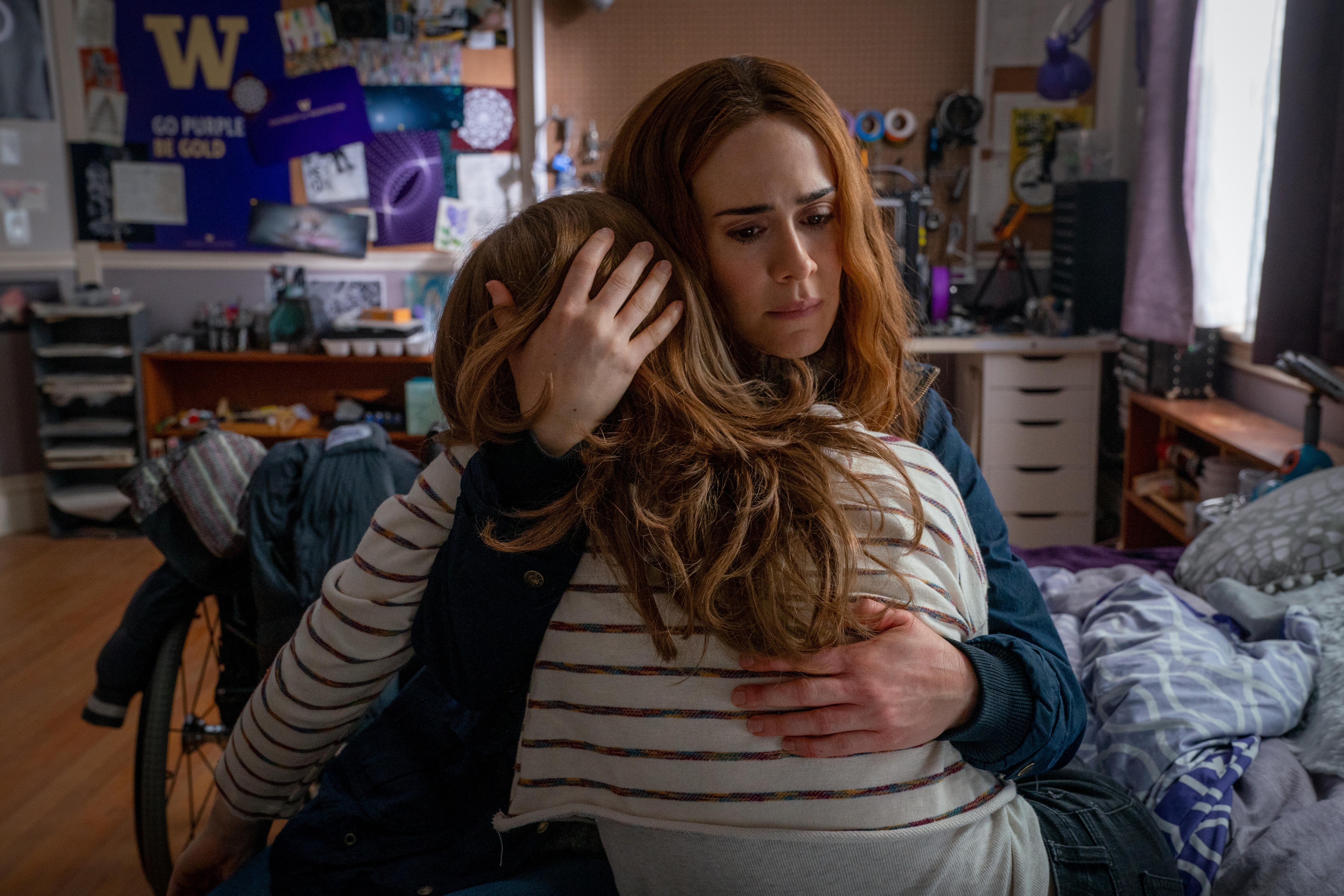 Aneesh Chaganty is a director some might know by name, but he's responsible for helming 2018's underrated Searching, which you should watch if you haven't. The fascination of how he captured a full narrative through the use of computer and cell phone screens in the most invented way to grab the viewer's attention with making it a gimmick. Run marks his sophomore effort that was originally set to be released on Mother's Day weekend from Lionsgate, but all because of the pandemic, it got a new fall release date to stream on Hulu. I kind of knew little before watching, yet it makes this follow-up the best thriller of the year, to be honest.
It's been a while since I cared about a thriller this motivated, but Chaganty's directing and script by him and Sev Ohanian as co-writer puts together an effective story that's simple and has been told in other ways in the past. In some way, you can tell he was channeling more in-line of a classic Hitchcock feature or made a film that blends Misery and Rear Window. Probably what helps the most to why it works well is the pristine editing from Nick Johnson and Will Merrick to make the pacing on edge almost throughout.
Everybody has given Sarah Paulson credit for being this amazing actress, whether it's on film or television. I can't think of anything where she was the lead in a film, but she knows how to do crazy well as this overprotective mother taking care of her daughter but trying to figure out if she's hiding anything we and Chloe must not know. But we're going to be talking about newcomer Kiera Allen giving one of the best performances this year as Chloe. The concern I had with what's been her medication and everything else at the moment, and she's a smart protagonist who plans to know what's up. If you've told me she was a disabled actress in real-life, I wouldn't believe it. The 22-year-old is the first person in 72 years to lead a thriller with this disability. Not only does this lead to some great authenticity for Allen to play the character, but it also shows Hollywood should pay more attention because there aren't many roles for disabled actors out there.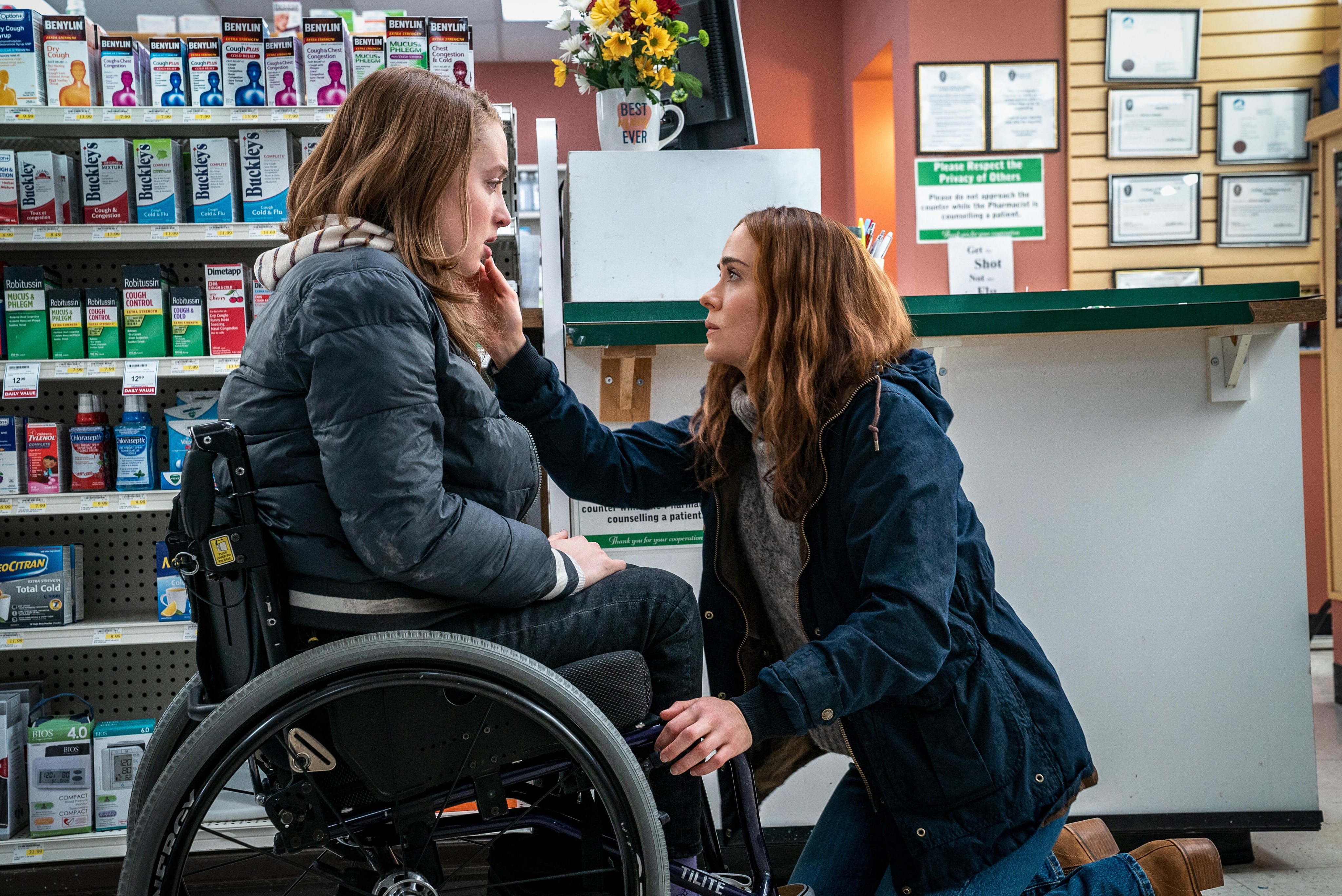 Their performances together as mother-and-daughter were excellent in every scene they had with each other.
Once you suspect what could be going on, that's when it becomes a thrill ride until the end. Different from what Chaganty's debut was, this is told through a narrative I wouldn't know it was only a second-time behind-the-camera. This had a pleasant sense of tension from a few sequences that made me worried about how it's going to wrap up. One of which has to do with Chloe trying to get to another room in her house, making the situation more tricky that made me very nervous.
As much as I didn't have this problem, some will call this predictable with what might or might not be revealed, probably because it steps on familiar threads. Plus, there could've been more characterization for Diane or Chloe since it starts and doesn't stop, and though the 89 minutes went by fast, I wouldn't mind this being a little longer. Some questions were on my mind after it was over, but not everything didn't need to be told in flashbacks. But aside from those personal cons, this deserves to be more liked by others.
Final Thoughts: To reiterate, Run is the best suspense thriller of the year. Aneesh Chaganty put together a fast-paced, tense, and unpredictable (for me) film that comes close to a modern Hitchcock flick, thanks to a couple great performances from Paulson and Kiera Allen, the latter of whom should get more recognition after this. Are you still interested? Check it out on Hulu right now.
Grade: A-