It's been another year filled to the brim with music that everyone can enjoy listening to. Keeping in line with the monthly Music Recommendations, it would be better if I could talk about some of the best songs I had the chance to listen to all year long. Just keep in mind that these picks are my personal choices, and there might not be a ton that is very popular that everybody talks about. Believe me when I say 2019 was the year that we were able to see comebacks of our favorite artist and made a great impression with what they came out with.
There are also a few things when compiling this list: this is only for singles that were released this year. Even though Lizzo's "Truth Hurts" was a huge breakout, it came out in 2017. And not to keep anyone in suspense, Lil Nas X's "Old Time Road" doesn't appear anywhere on here. Here are my top 20 favorite songs of 2019.
Side Note: Shout Out to AAA Charts for posting weekly videos of the alternatives charts weekly and helping me find some of the songs included here.
20) The Hives, "I'm Alive"
---
The Hives are back! The Swedish band known for "Tick Tick Boom" and "Hate To Say I Told You So" return from a four-year hiatus to bring fans "I'm Alive." Sounding like they've never left about crawling back up from the dead, bringing a new meaning of taking control. This would be perfect for an action trailer. Also, give a listen to "Good Samaritan" if you crave more from them. They are alive.
🎶Thought I was six feet under
Dead and gone
They thought I was sober
But I switched back on🎶
19) Jade Bird, "I Get No Joy"
---
Just at 22, Jade Bird should be more recognizable. Her fourth single off her self-titled debut album, "I Get No Joy" is amazing. What works fully are her vocals and lyrics about being frustrated when not being able to get through things in life. Ironically, I get some joy every time I listen to this randomly.
🎶All the words my mother said
Can't seem to get them out my head
Everything becomes everything
You live, you learn, you love, you're dead🎶
18) Sharon Van Etten, "Seventeen"
---
Sharon Van Etten's "Seventeen" is about looking back at how people and life itself can change and wondering what the world has in store for yourself next. A love letter to New York City, it's a moving track that can be heard productively through Etten's voice.
🎶Downtown hotspot halfway up the street
I used to be free, I used to be seventeen
Follow my shadow around your corner
I used to be seventeen, now you're just like me🎶
17) K.Flay, "Bad Vibes"
---
If you haven't heard of K.Flay and you're kin to enjoying alternative hip hop, she's the one that unbelievably talented. Her third album, Solutions, is one of the year's best, and there's about five that I could have picked. "Sister" was close, but "Bad Vibes" takes the lead. A song about getting away from the people that bring off negative thoughts when you just want to feel good, I feel the same way sometimes.
🎶You think it's cooler to have dark thoughts
Never eat ice cream, only take white drugs🎶
16) The All-American Rejects, "Send Her To Heaven"
---
That day when The All-American Rejects released three new songs was everything that I needed after two years. The best comes from "Send Her To Heaven," which sounds like the opposite of "Gives You Hell." Penned by lead singer Tyson Ritter and Weezer's Rivers Cuomo, this track sounds new and familiar from the band. The added bonus of Nick Wheeler's guitar solo puts me in my happy place.
🎶She's a piece of string and she's tied to knots
She tried to quit, yeah, but she just can't stop
She goes to 11, send her to heaven🎶
15) blink-182, "Darkside"
---
Blink-182's recent album, Nine, didn't sound bad for a follow-up to 2016's California. The standout song has to go to "Darkside" because it's the one that sounded closest to the punk-rock days for the band. The tale of a guy who has his heart set on a girl that might deal with depression and is willing to go along with those issues. This is also the best I've heard Matt Skiba when singing the chorus. And less said about that music video, the better.
🎶She's a girl, I look back to what could have been
Her cloak and dagger, mouth tastes like medicine🎶
14) The Unlikely Candidates, "Novocaine"
---
Indie rock group The Unlikely Candidates made the ultimate jam with "Novacaine." This upbeat single about never changing reminded me a bit of Imagine Dragons' "Believer" just from the beat. Trust me when I say you have to be in the mood when you play this.
🎶I am what I am
I know what I know
I'll let you down if you let me too close🎶
13) Bishop Briggs, "Champion"
---
Bishop Briggs is a queen. Back in November, I drove from school to Chicago to see her perform, and it was awesome! "White Flag" was my favorite song of last year, and the titular track off her second album is a beast. "Champion" makes you feel pumped up when this empowering song should be recommended to those to feel motivated enough to achieve anything. The lyrics she and K.Flay feel overwhelming positive thinking of yourself as a champion. I'll also mention "Jekyll & Hide" and "Tattooed on My Heart."
🎶You gotta get bruised before you get mad
You gotta fall down before you fight back
Was feeling so weak but baby I'm strong
Little did I know I'm a champion🎶
12) Angels & Airwaves, "Rebel Girl"
---
Discovering Angels & Airwaves last year was a gift. The realization that "Rebel Girl" was their first song after a brief break made it clear they are coming back. Described as a space-age love song by Tom DeLonge, this new wave/ alternative sound is something that they've been experimenting for a while that excellent. Definitely enjoyable to the point of hoping future singles are equally better.
🎶D-d-do you wanna go back to where we started?
Back before we were broken hearted?🎶
11) The Black Keys, "Go"
---
We can restore peace as The Black Keys have returned. "Lo/Hi" is good, but "Go" sounds WAY better from their album Let's Rock. It's that summer song that might not be the best in their discography, but you can't go wrong when you hear Dan's guitaring or Patrick's drumming. You just can't.
🎶There comes a time, two hearts of gold
Leave together, run forever on the open road🎶
10) Tom Petty and the Heartbreakers, "For Real"
---
Man, do I miss Tom Petty every time a song of his is on the radio. "For Real" was an unreleased track from The Best of Everything, the greatest hits album, and it's such a song that fits right for Petty. Something to remind us he did the music just because of his fans. For that, he's nothing but a legend. Emotional in all the right places.
🎶I did it for me
'Cause it was all that rang true
I did it for real and I did it for you🎶
9) Billie Eilish, "bad guy"
---
2019 has been Billie Elish's breakout year with her Grammy-nominated album being more popular than ever. The best song is "bad guy" without a doubt because of this chart-topping earworm of a beat mixed with lyrics about telling off a tough guy by being tough herself. Every person in the world has listened to "bad guy." "Duh."
🎶I'm that bad type
Make your mama sad type
Make your girlfriend mad tight
Might seduce your dad type🎶
8) Silversun Pickups, "It Doesn't Matter Why"
---
Silversun Pickups's single a reminder that the band's style hasn't changed. While Widow's Weeds was a decent album "To Doesn't Matter Why is the track I listened to the most just for its rock tempo. Still not understanding what it means, but that doesn't take away from sill dancing to it and be glad this is known.
🎶You wanna read our minds, we know
Is it better on the other side? No
Will it help you sleep at night? It won't
And it doesn't matter why we're known
We're just known🎶
7) Meg Myers, "Running Up That Hill"
---
Here's a cover that I think is better than the original. Meg Myers' take on Kate Bush's 1983 track that just sounds deeper when you can hear Myers' voice carrying throughout one of the best alternatives songs of the year. I also was lucky enough to win a contest to see a private performance at the beginning of the month, and I got to ask her a question about "Numb." Love her music and she's so down to earth.
🎶And if I only could, I'd make a deal with God
And I'd get him to swap our places
Be running up that road
Be running up that hill
Be running up that building🎶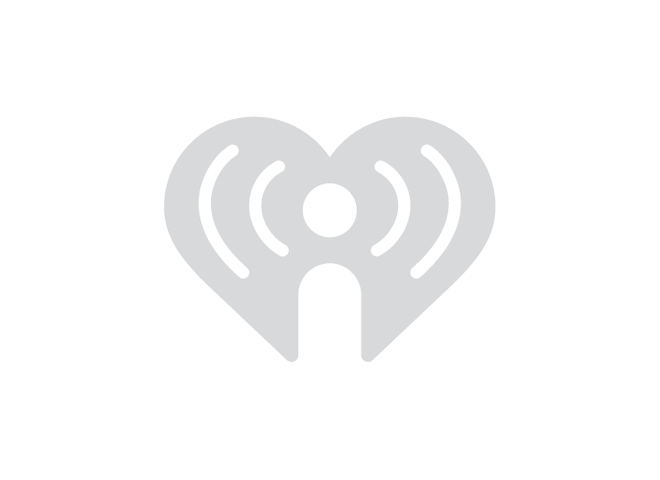 6) Walk the Moon "Timebomb"
---
"Timebomb" was totally underplayed on the radio circuit. When it was first released, just like with "Shut Up and Dance," Walk the Moon created another tune that's made for dancing for its upbeat manner. According to Spotify, this was my fourth most listened to song of the year. How is this not a hit?
🎶Is it real love? Is it real love?
Ti-ti-ti-ticking like a time-bomb
I can feel your, I can feel your heart
Ti-ti-ti-ticking like a time-bomb🎶
5) The Raconteurs, "Help Me Stranger"
---
The Raconteurs is another band that made a comeback, and they couldn't be better after 11 years. Anything associated with Jack White will be great. "Help Me Stranger," the third single from Help Us Stranger, is one of their best. White even said in the commentary that this was the song they enjoyed recording the most. The guitar riffs are the selling point. They came to Indianapolis this past August, and I saw them live since I was working at the venue they were performing. True story, I said "good show" to Brendan Benson when he was leaving.
I would've had photos, but White doesn't enjoy seeing phones during shows.
🎶It's not essential that I feel you
But it's a sensitive device
I'm reverential when I hear you
I genuflect to your advice🎶
4) Joseph, "Fighter"
---
Give me a band that features three sisters, and you got me hooked. Discovering the band Joseph this year right around the time Good Luck, Kid came out was all I needed. "Fighter" was the first song I've heard from them after appearing on Billboard's Top 40 Adult Alternative chart. I Love this the most of a worthy album when it sounds like these sisters had a tough time getting back together, but are fighters to make things work. Overall, "Fighter" is genuinely good.
🎶Wide eyes, eyes wide
I want a fighter
Don't lie this time
I need a fighter🎶
3) Cold War Kids, "Calm Your Nerves"
---
"Complainer" was the best song Cold War Kids brought out this year; that was until "Calm Your Nerves" became a constant repeat daily. There's this of comfort as this plays out, and I still take away it's about someone willing to keep one's company to make them safe. No going to be the first song that will be well known from the band, but there's this connection that I can't escape.
🎶You disappear when you feel too much
Wish I knew where so I could follow
Take me to the place where you escape
And we can face the world tomorrow🎶
2) Liam Gallagher, "Why Me? Why Not"
---
I can't get enough of Liam Gallagher's "Why Me? Why Not," the titular track on his second album. Is it his vocals? Lyrics? General sound? How about all the above? Unlike his brother Noel and his band, this just has soul, and it blew my mind the first time I heard it. The John Lennon vibe throughout hits home, especially when it comes to the chorus. Maybe my favorite to come from Liam himself.
🎶Stand your ground and defy
Anyone that tries to tell you you ain't beautiful🎶
1) Of Monsters and Men, "Alligator"
---
Now, this was the song that started my summer on the right track. "Alligator" was the first single of Fever Dream, so after waiting five years to hear anything new from the Icelandic folk/ pop band, what can I say besides incredible? A sound that's transcendent through Nanna Bryndís Hilmarsdóttir's singing, bringing this energetic hit home. Why is it called "Alligator?" I have no idea. This is more of a rock tune than any of their other music, but every time it comes on the radio or plays it randomly, the air drumming and dancing freely by myself start. I just thought Of Monsters and Men outdid themselves with a song that's well put together, bombastic, and speaks of excitement as that guitar strums.
🎶Wake me up, I'm fever dreaming
And now I lose control, I'm fever dreaming🎶
Other songs I enjoyed listening to:
The Weeknd, "Blinding Lights"

Green Day, "

Father of All…

"

The Interrupters, "

Gave You Everything

"

Catfish and the Bottlemen, "Longshot"

Jax Anderson, "

Fear

"

Coldplay, "

Orphans

"

Cage the Elephant, "

Ready to Let Go

"

Bones UK, "

Pretty Waste

"

Alice Merton, "

Funny Business

"

Brittany Howard, "Stay High"

YUNGBLUD ft. Dan Reynolds, "

original me

"

Niall Horan, "

Nice To Meet Ya

" 

X Ambassadors, "

BOOM

" 

Hozier, "

Almost (Sweet Music)

"

Adia Victoria, "

Different Kind of Love

"

Vampire Weekend, "

Harmony Hall

"