This happens every single year where you watch a certain trailer or read the synopsis of a movie and think to yourself, "Man, that just looks terrible." You don't know what to think when walking into the theater hoping you didn't waste your time and money on something that could've easily waited on to come on TV.
But it turns into a very pleasant surprise when it's over. All of those prejudgements don't matter when it turns out to be surprises that nobody saw coming. You expect to dread having to see something and just thought it wasn't all that bad.
This made me wonder, "What are some movies that I thought were going to be bad, but ended up surprisingly good?" I had to think about the films that didn't look good from the beginning and then made me feel better after experiencing something good to fantastic. Here are some movies where they turned out to be a surprise, in my opinion.
21 Jump Street (2012)
---
Why Low Expectations? Those who've never watched the popular television show from the '80s probably have no idea what this was supposed to be about. But the trailer didn't make me laugh back then, even when I already know the show was a drama. And it was still around the time when I didn't like Channing Tatum at all. Making 21 Jump Street into a comedy was a bad idea.
What Surprised Me? 21 Jump Street turned out to be not only the funniest movie of 2012, but the best this decade. It was because directors Phil Lord and Chris Miller knew they could make fun of this concept with comedic troupes and satire on the buddy cop formula. Combining that with the bromance between Jonah Hill and Channing Tatum and a hilarious laugh-a-minute script, what's not to love? And then 22 Jump Street came out, and it's even funnier and it is rare for a comedy sequel to be great.
Bridesmaids (2011)
---
Why Low Expectations? There hasn't been a ton of funny comedies revolving around weddings, in my opinion. Bridesmaids just looked like an unfunny female comedy that looked like it will have its jokes, but nothing to be attached to any of the characters. And it just gonna appeal to just girls.
What Surprised Me? The Paul Feig directed and Judd Apatow produced blockbuster hit had me cracking up for its entire two hours. Bridesmaids delivered all the hilarity and heartwarming moments that were completely unexpected. What's better is that everything worked because of a witty script and a great ensemble of funny female talents, including a breakout performance from Melissa McCarthy, which earned her a Best Supporting Actress nomination. Anytime it's on TV, I have to watch about five minutes to get some laughs.
Edge of Tomorrow (2014)
---
Why Low Expectations? Tom Cruise and sci-fi is already a good combination. They worked phenomenally before with Minority Report and War of the Worlds. It's just that the looks of Doug Liman's adaptation of the popular Japanese light novel "All You Need is Kill" seemed to be another bland sci-fi movie with a Groundhog Day twist to the story. Cruise's just came off of the similar-looking movie Oblivion, which got mixed reviews.
What Surprised Me? Edge of Tomorrow is that sci-fi equivalent to Groundhog Day, but it's even more freakin' engaging from start to finish. This was that summer movie that I couldn't stop talking about for months. All of the action sequences were captivating, the performances from Cruise and the always badass Emily Blunt carried the film perfectly, and the premise of someone dying repeatedly was never tired. I also love introducing my peers to this since they haven't seen it.
The Edge of Seventeen (2016)
---
Why Low Expectations? It was still at a time where some coming-of-age movies are hit-and-miss. The Edge of Seventeen just looked like any other comedy-drama that wasn't going to be funny and probably won't be relatable in any way shaped performed.

What Surprised Me? What I was worried about going into this was the complete opposite. The Edge of Seventeen almost resonated with me after it was over. Kelly Fremon Craig wrote and directed one of the most overlooked movies of 2016, and it's a major shame. It gives a glimpse into Hailee Steinfeld's character mind and we see why the way she is. It's almost relatable and touching at the same time. If you haven't seen The Edge of Seventeen, do yourself a favor and treat yourself. Instant classic right here.
John Wick (2014)
---
Why Low Expectations? We all know Keanu Reeves is one of those good, bad actors we love to see in ridiculous movies. But an action movie about getting revenge for a dog? What? And nobody didn't even hear of John Wick a month before it came out. My first thought was thinking this was a direct-to-DVD movie accidentally being released theatrically.
What Surprised Me? It is a revenge story. But it's done in the most lavish and memorable way imaginable. John Wick blew my mind. This was an introduction not only to this awesome former hitman of a character but this world that he lives in. This has everything: Some of the best action set pieces ever filmed and a story and character to really care as the film progresses. John Wick is one of 2014's biggest surprises.
Dredd (2012)
---
Why Low Expectations? Did nobody watch the 1995 version with Sylvester Stallone? Or watch that terrible trailer that completely undersold the movie?
What Surprised Me? Pete Travis' adaptation of the comic series completely misjudged me. This reboot delivered with its thrilling action sequences that are violet and the use of slow-motion fits into the story without being used as a gimmick. Karl Urban encapsulates the role as Judge Dredd making him an actual character surviving the protect the law. Dredd is also one of those movies that I missed in theaters, and it's a shame that it bombed at the box office.
The Martian (2015)
---
Why Low Expectations? Ridley Scott's track record before The Martian hasn't been pretty. If you just look at this filmography on IMDb, his films are mostly disappointments. I knew this was based on the book beforehand, but from the trailer felt like it showed too much to ever be interested. And if any movie is set on Mars, chances are that it won't be good.
What Surprised Me? For starters, Scott finally made a movie that doesn't lead to divisiveness, and The Martian is truly smart and adventurous to come out in 2015. Everything was on point from Matt Damon's performance as Mark Watney, the great visual effects, and Drew Goddard's treatment of the source material. This is probably the first great movie that's set on Mars. And it's one of the few occasions where I actually bought the book just because I was so fascinated by the movie.
Get Out (2017)
---
Why Low Expectations? It's not that I had low expectations for Get Out because I was curious to see how Jordan Peele will do with a horror movie, but I just had this feeling that it's either gonna end up too bizarre for my taste. Even seeing this two weeks late, one of my RA's back Sophomore year was crazy for Get Out.
What Surprised Me? It's that kind of horror/comedy hybrid that I didn't see coming. Just thinking Get Out was going to be a standard horror movie, turns into a smart social commentary on America and almost a relevant horror film that's unexpectedly good. Though it wasn't one of my favorite movies of 2017, Get Out creeps into your mind and experience something new with each passing viewing. I did find it predictable, but, man, did I still find it entertaining coming from the mind of Jordan Peele, who won an Oscar for Best Original Screenplay.
Rise of the Planet of the Apes (2011)
---
Why Low Expectations? This felt like an unnecessary reboot of a franchise that was already ruined with Tim Burton's remake from 2001. You know, the one with that terrible twist ending? Even with Andy Serkis and James Franco involved, there was no need to see them mess up Planet of the Apes once again.
What Surprised Me? I didn't love it, but Rise of the Planet of the Apes is still one of the most fascinating prequels/reboots ever made. Feeling genuine without like it has to connect to the existing films, it's incredibly smart. An Oscar-worthy performance from Andy Serkis as Caesar and its incredible visual effects to capture the realness of our main character. It was the start of a memorable trilogy for the ages.
Fast Five (2011)
---
Why Low Expectations?: Before this, the previous installments in this high-octane car racing franchise just wasn't doing for anybody, including myself. Fast & Furious, the fourth film, was just boring to sit through, and I don't know how adding The Rock was gonna change anything we haven't already seen. It was also crazy knowing that this reached the fifth movie nobody asked for in the first place.
What Surprised Me? Fast Five actually had a sense of fun as it drifted away from the street racing and turn itself into a heist movie, and it worked. This is the first time that I had fun with any of these. After this, the franchise, as a whole, got better with each passing movie in the most over-the-top way. I always get generally excited anytime a new Fast and Furious movie is coming out now because it's one of the most entertaining action franchise we still have.
X-Men: First Class (2011)
---
Why Low Expectations? While the first two X-Men movies are pretty much great for the comic book genre, what followed (The Last Stand, Origins: Wolverine) was shooting downhill for the popular Fox franchise. And for some reason, the trailers weren't grabbing me. So, X-Men: First Class, just like with Rise of the Planet of the Apes, looked like an unnecessary prequel to how everything came to be.
What Surprised Me? It's all because of director Matthew Vaughn. His take on this prequel about how the titular group was first formed amazed me. The praise should not only be given to the memorable action, but to the phenomenal performances from James McAvoy and Michael Fassbender as a young Charles Xavier and Erik Lehnsheer/Magneto, respectively. The only thing I didn't like in First Class was the casting of the dry January Jones as Emma Frost. Other than that, X-Men: First Class keeps getting better the more it comes to mind. 2011 was just the year movies didn't suck.
Enchanted (2007)
---
Why Low Expectations? It looked like any normal Disney princess movie that was going to be too cheesy and ridiculous to sit through. I was 11 at the time, and I was at that age where I saw every other Disney movie besides Enchanted.
What Surprised Me? Enchanted plays on itself by becoming a satire that pokes fun at the classic troupes that you typically see in those Disney fairy tale movies. When you add up the transition from animation to live-action is well-handled, great musical numbers, humor, and Amy Adams' performance as the fish-out-of-water Giselle, it's full-out fun. Also, it was unpredictable for what happened to certain characters. So, that was a change in pace for me. Enchanted is one of those Disney movies that is completely underrated.
Blockers (2018)
---
Why Low Expectations? Comedies, in general, usually doesn't get me excited nowadays. And it could be one of those cases where they don't show you the funniest moments, but there hasn't been a ton of hilarious teen sex comedies this decade. Hearing the good word of mouth when it premiered at SXSW was a way to persuade me into seeing it opening day.
What Surprised Me? Blockers is that teen sex comedy, but it's actually well-written. I was impressed with how Kay Cannon's directorial debut was put on the perspective of the parents (Leslie Mann, John Cena, Ike Barinholtz) trying to stop their daughters from losing their virginity on prom night and it ended up becoming and funny and also heartwarming, which was unexpected. Still one of the best comedies of 2018 and I'm the only one in my family that thought it was funny, proving I have a good sense of humor.
District 9 (2009)
---
Why Low Expectations?: I'll always remember the summer movie season of 2009 as the most lackluster since the big blockbusters were terrible. Didn't know a lot about District 9 based off the mysterious trailers alone. Though the marketing was pretty convincing, it still didn't look amazing. But we were in need of a good, original sci-fi before Avatar comes out later that year.
What Surprised Me? District 9 wasn't just a smart sci-fi movie, but it was a clever commentary on poverty and race with the "prawns" as the proven example. I came around to watching it later that year, I was completely overwhelmed with how smart this turned out to be. The film was also a surprise by the four Oscar nominations it earned, including Best Picture. It's a shame that Neill Blomkamp's follow-ups (Elysium and Chappie) aren't up to par since both are disappointments.
Paddington (2015)
---
Why Low Expectations? This decade with having a lot of movies that are live-action takes on cartoon characters haven't been… impressive. I was familiar with Paddington Bear, and the trailers made it look like every other movie where it's gonna rely on gross-out humor and not provide any heart.
What Surprised Me? Paddington is the definition of a delightful movie for everybody to enjoy. Sure, it's aimed for young children, but adults can also really finding a ton of enjoyment. I was wrapped up with Paddington and the adventure he went on. Another one of those cases where I didn't get to see this in theaters. And then Paddington 2 was released three years later, which was even better.
Pitch Perfect (2012)
---
Why Low Expectations? For a movie surrounding Acapella, that sounded like a really lame idea to make this comedy work. Coming from the same guy who was in choir in high school when this came out, Pitch Perfect just looked like it wasn't gonna be geared toward me.
What Surprised Me? It made me appreciate Acapella and shows its true form when it's performed in here. Pitch Perfect is one of those movies that I wished I saw in the theater because this actually made me laugh. The only downside is that it's pretty predictable. Whenever it's on TV, I always have to turn to it since it's one of those comedies where it's an easy watch. Even though the sequels can't even compare to the original, at least the OG Pitch Perfect stays grounded when it needs to be.
Also, it has Anna Kendrick. Who could hate her? Answer: Nobody.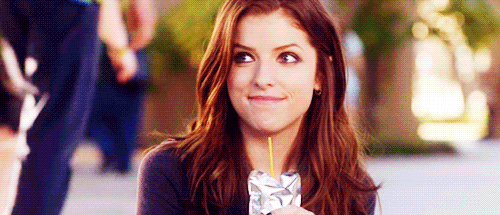 Ghostbusters (2016)
---
Why Low Expectations? Nearly everybody's tone-deaf attitude with Paul Feig's reboot of the 1984 classic when it was announced just bogged me down every single time. It was getting hated on before it came out. I was probably the only person on Earth that didn't hate the trailers. Personally, there have been worse trailers out there (Jem and the Holograms), but I was just thinking maybe it won't be on par with the original.
What Surprised Me? Maybe it was because I was hopeful that this reboot was going to be good, not great, and it was just that. Now, that's not to say this is perfect (no movie is), but the 2016 reboot of Ghostbusters had its moments fun, even if it doesn't stay connected to the original films. Safe to say, it provides some pretty solid laughs, sci-fi action, and a good ensemble to stand by. Also, I still stand by Kate McKinnon's performance. Sorry, not sorry.
The Cabin in the Woods (2012)
---
Why Low Expectations? The movie was put on the shelves for years before Chris Hemsworth became Thor. Not only that, but the trailer for The Cabin the Woods looked like any typical slasher movie that's been played out before.
What Surprised Me? It knows it was supposed to be a meta take on horror movies, and it's shockingly smart, thanks to Drew Goddard and Joss Whedon's script. I always thought of this as a combination between The Evil Dead and Scream. The Cabin in the Woods had the laughs and scares that felt fresh and ultimately creative. I think I was the only person in high school that loved The Cabin in the Woods.
Tropic Thunder (2008)
---
Why Low Expectations? It was 2008, and I was at the age where trailers for comedies just didn't intrigue me. Ben Stiller has proven himself to be a good comedic director like Zoolander, but why would I need to sit down to probably hate an action-comedy?
What Surprised Me? This was probably the first time I noticed how meta Tropic Thunder turned out to be. Regretting not seeing this in theaters, the action-comedy kept my attention from the fake trailers to the end credits. Besides the "Simple Jack" part that I personally didn't think was funny (and noted as controversial), Tropic Thunder still remains one of the funniest action comedies to come out of the 2000s. The performances (Stiller, Jack Black, Robert Downey Jr.) were great, the action was well-handled, and it was just a solid satire on the war/action genre. Then you have Tom Cruise stealing every scene he's in as Les Grossman. I'm still waiting on that spin-off.