What's the Story: For decades, the housing projects of Chicago's Cabrini-Green were terrorized by a ghost story about a supernatural, hook-handed killer named Candyman. In the present day, visual artist Anthony McCoy (Yahya Abdul- Mateen II) begins to explore the macabre history of Candyman, not knowing it would unravel his sanity and unleash a terrifying wave of violence that puts him on a collision course with destiny.
Ever since Universal Pictures dropped the trailer for Candyman last year, when was it originally slated for a June release, there was this kind of feeling we were getting back to proper follow-ups to horror movies decades later to expand on the previous movies for a new generation of horror fans.  I have yet to watch the original from 1992, starring Tony Todd and Virginia Madsen, or its sequels I heard weren't good and I can skip over, and my first thought was thinking this was a remake. Though I'm smart enough to know I won't be fooled to say his name five times while staring in the mirror. However, director Nia DaCosta (Little Woods, the upcoming The Marvels) made a sequel that'll be more tolerable and can have Candyman work today.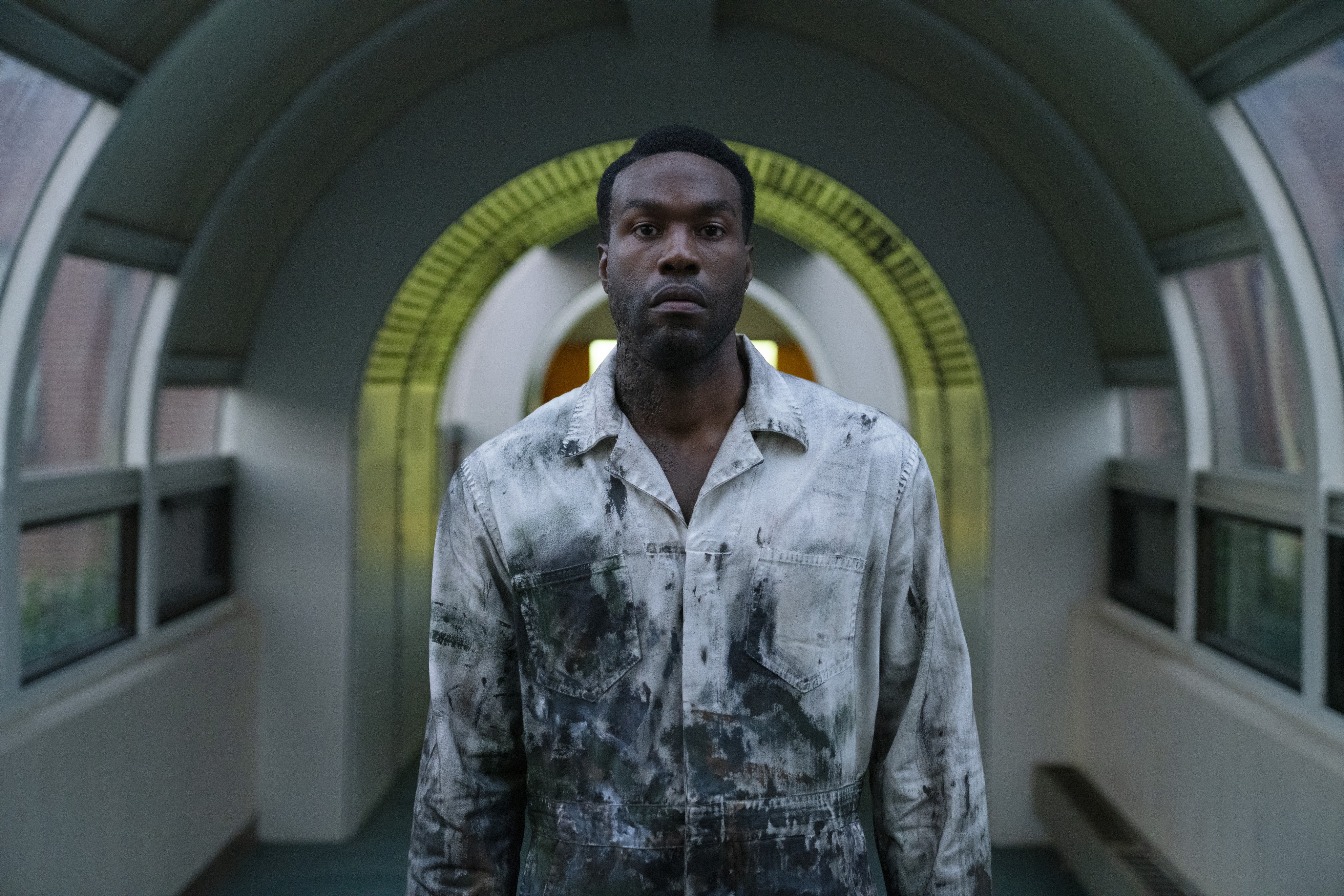 Just from who was involved, and since we haven't had a black horror movie in what I have to imagine was ages, I've come to like this new version of Candyman despite wanting to love it. If you're like me and didn't have time to watch the original, it's probably not going to be bothersome to watch that first since this takes place nearly 30 years later. This feels like a pleasant continuation that furthers the fascinating mythology of the urban legend that I wasn't expecting. Even as a sequel, they bring up past characters and events you're able to think this stands on its own well enough.
DaCosta's direction came off with a neat visual style not typically seen in the genre at times, but this often gives us ideas of how the history of its villainous character relates to its social commentary and how the world treats art. Once Anthony gets wrapped up around the fascination with Candyman that helps him push his artistic vision forward, it shows how an unusual muse will go down a path that can't find the escape once you want to know more. And when it wants to delve into the importance of being a horror movie with a message behind it, that might hit differently for those watching it. It shows how the cycle of violence is doomed to repeat itself, especially in gentrified areas, will come back to haunt, and open a window from the past will make some challenges. Does it go the way I was expecting it to go? Probably not, but it's always something when horror movies, similar to Get Out, make you think.
As for the performances, Yahya Abdul- Mateen II gave an excellent performance as Anthony, where at the start, you want him to succeed as an artist. Still, when his discovery of Candyman comes to light, it's almost unhinged, and he slowly loses his mind in a mad state that was perfect. Nothing is more important than finding the mysterious nature of what will throw him off the edge. Teyonah Parris, who I loved earlier this year with WandaVision, is equally significant as Brianna, Anthony's gallery director partner, where the fear she recently possesses elevates her character more. And the presence of Colman Domingo is always welcomed as he plays Cabrini-Green resident Billy Burke, who first tells Anthony about Candyman.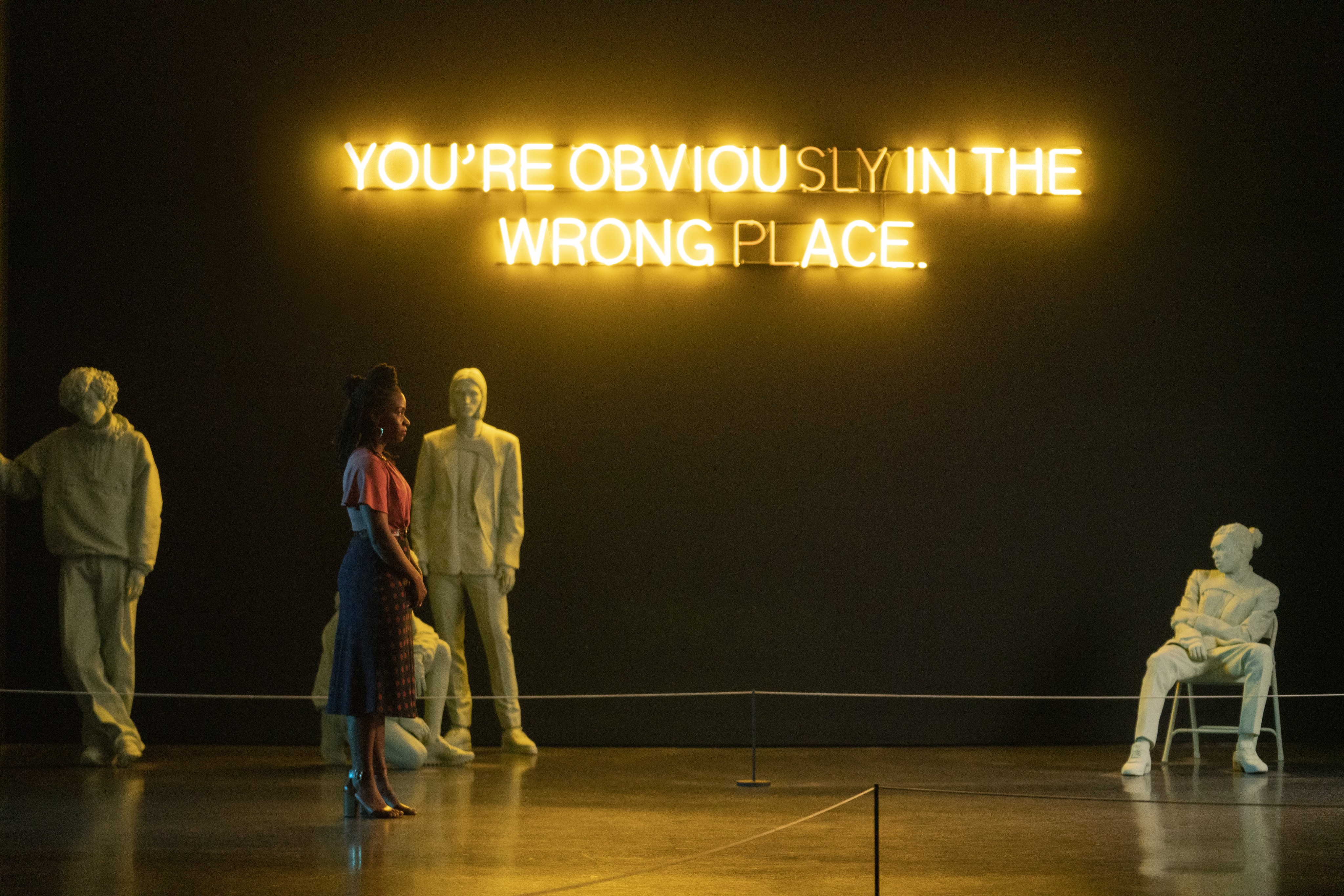 The thing that might make or break that watch is your interpretation of thinking it's actually scary. Creepy, indeed, and it offers some unique kills from the titular villain, especially when you can only see in reflection mirrors, and there's one scene involving a high-rise that's one of the more stunning shots I've seen all year. However, it surprised me if it didn't scare me to where it won't keep me up all night. But it tends to be scarier when you don't see the kills happening on screen.
Now there were certain negatives I had while watching that made this not as great as I wanted. The script from DaCosta, Jordan Peele (who's also the producer), and Win Rosefield had some moments of weak dialogue, character choices I didn't fully get, or I wished the commentary hit harder. And while I didn't mind the slow build of its first two acts, that wasn't the same with the third act. Suddenly, it goes in a different direction that came out of nowhere as it ended right when it was getting interesting. That made me curious how it was 90 minutes when it could have been longer to make it more impactful. I didn't know what was going on, but it bummed me out.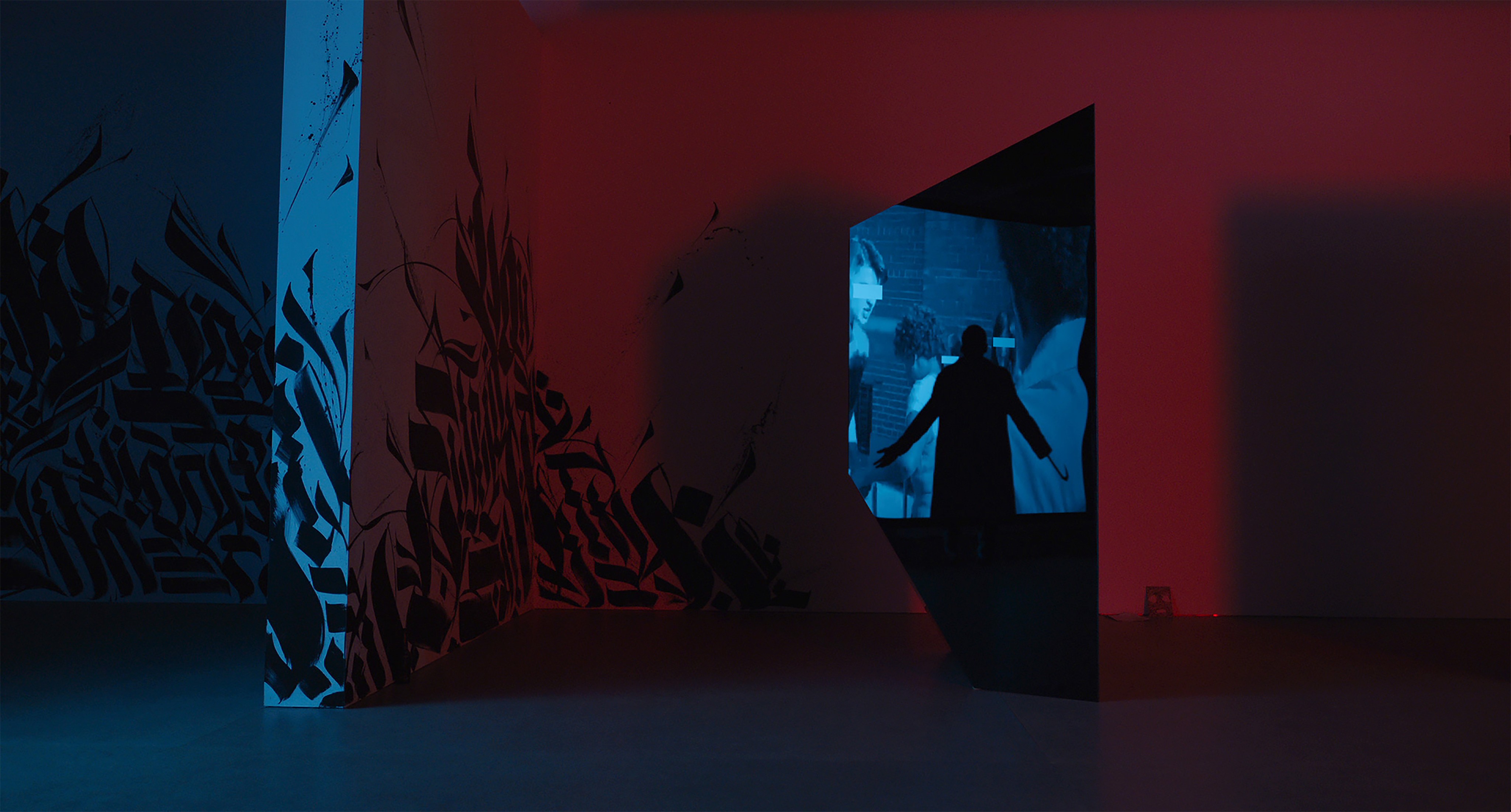 Overall, I still found enjoyment from Candyman, and I think fans of the original will find it entertaining at least. Admittedly, it was a mixed-to-positive reaction from me after it was finished. Still, upon thinking everything over for about a day, it's worth watching, and this pretty much establishes DaCosta as a name worth remembering. If there are any conversations about a possible sequel, that would be something I'll be looking forward to if it manages to be a little better.
Final Thoughts: Candyman boasts enough strength from Nia DaCosta's direction to consider this sequel enjoyable, along with great performances from Yahya Abdul- Mateen II and Teyonah Parris. I liked it, but it didn't necessarily scare me as I wanted and the third act suffers from being rushed.
Grade: B