What's the Story: Adam Lerner (Joseph Gordon Levett) is a Seattle native who has always tried to keep his health in check, but it doesn't so according to his latest appointment with his doctor about his back problem. He learns he has a rare malignant tumor in his spine called schwannoma neurofibrosarcoma. Seeing how the survival rate makes for a 50/50 chance of beating it, Adam hopes to remain hopeful in reacting to life with cancer.
50/50 is a film I feel bad for not seeing in theaters when it came out, and it's one of many movies a decade ago that was destined for my taste. I thought the trailer made a good impression based solely on the story and the people involved. This was during a time where 15-year-old me couldn't find an appropriate movie to buy a ticket and sneak into a better movie instead, so I watched it a few months later, and the more I thought about it, the more I've come to love how well it all came to be.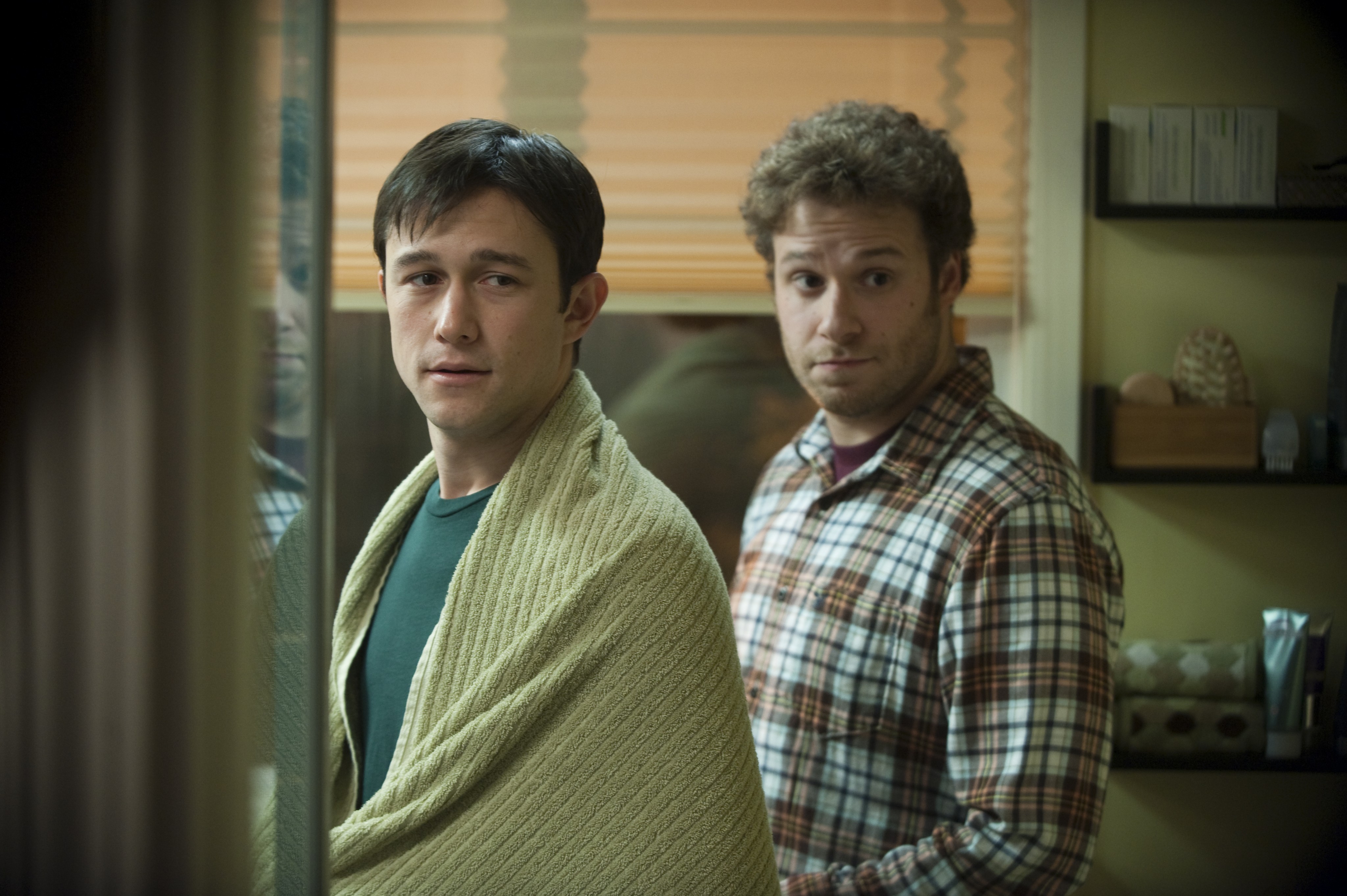 Admittedly, seeing how this was going to be a dramedy tackling the subject of cancer made me nervous since it's not always the best thing to find that humorous. But this is loosely based on screenwriter Will Reiser's own experience with spinal cancer himself, and seeing how he's buddies with Seth Rogen and fellow producer Evan Goldberg while working together on Da Ali G show, having him the idea to write a film, resulting in a funny and moving film that's able to balance those expected worries unfold.
In one of his best performances and one I would've been talking about for the rest of the year, this is why Joseph Gordon-Levitt is one of our precious actors today. Who knows if James McAvoy, originally the lead having to leave, could make the part better, but here was this calm and deeply worrisome depth he provided for Adam. I saw him as a real person who's, unfortunately, going through cancer in his late twenties. A shocking revelation at first, but it doesn't seem to bother him where he's closed off, saying he's fine, not wanting to talk about it when we all know it could get worse as time passes, all you could think about is feeling bad for Adam.
But this shouldn't be the time to be depressed since you want to see Adam live his life with Seth Rogen as his best friend Kyle, where he helps him get laid and uses his sickness to score women. At the time, I still considered this Rogen's best role since it's either going to be funny or annoying, but it leans more on the former side when the chemistry he shares with Gordon-Levitt works in their scenes together. It kind of makes you want him as your friend.
And the dynamic chemistry works even more when Adam has to see his 24-year-old therapist Katherine (Anna Kendrick), who's going for her doctrine and a bit inexperienced since he's her third patient. With it being a typically slow start to any session, they continued to grow and find common ground with each other in helping, and this is one of Kendrick's favorite roles in her career. Also, I think this was the first film where I began my lifelong crush on the Oscar-nominated actress.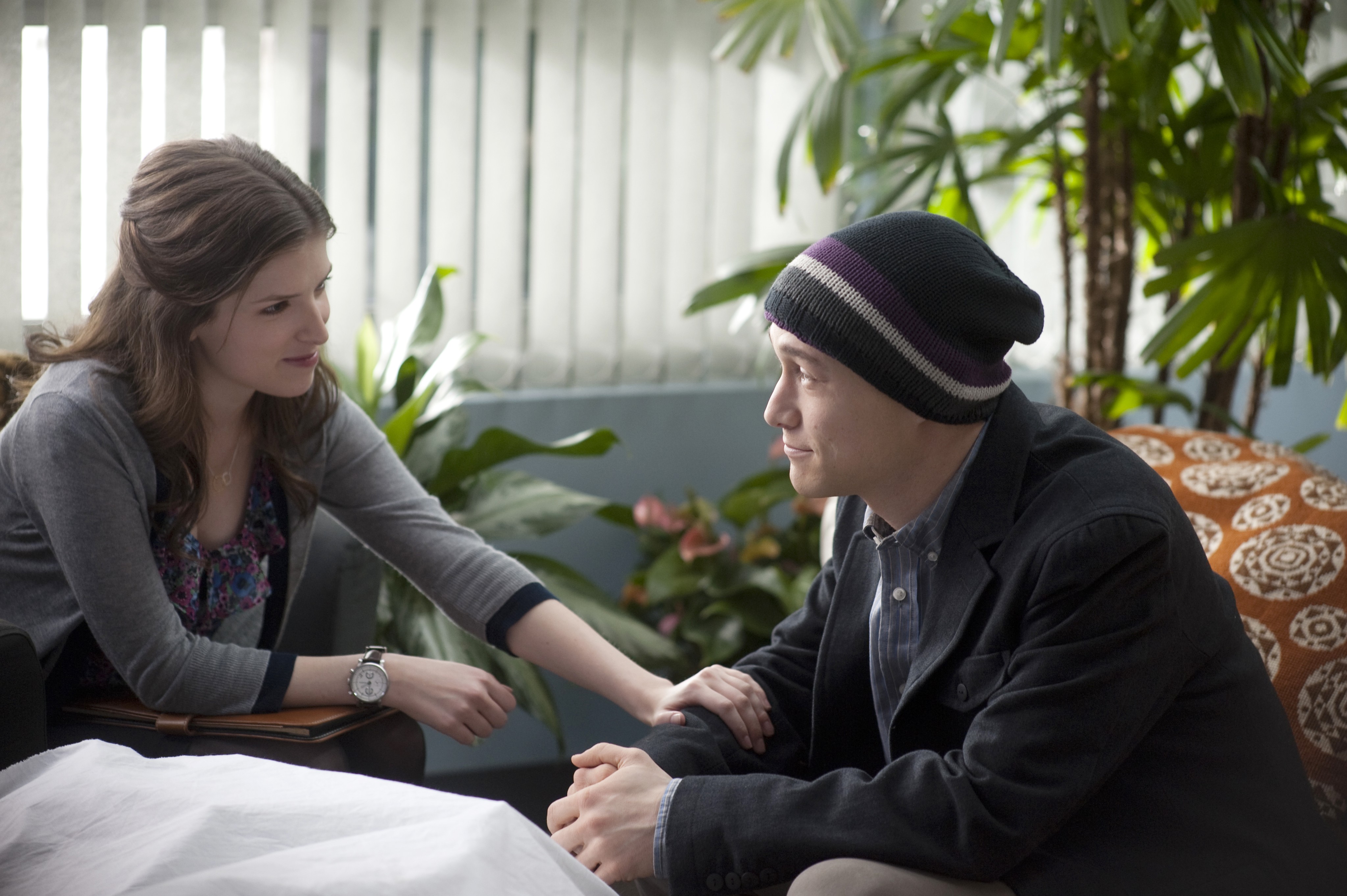 What's appreciating about how director Jonathan Levine handles the story with the serious subject and times of laughter is making sure not to ruin both of them. I forget how well the comedy was since there are some good jokes in here that make it fed like a coping mechanism of sorts. And even with his direction, it had this Sundance-like feel to tell Adam's story of its own without realizing it's based on Reiser's life, which comes to show they made the right in casting someone who understood human emotions in setting characters without sugar-coating it.
Everybody who is anybody knows someone currently dealing with or has been the victim of cancer, which is always a scary thought. Even when I first watched it, this was one of the scariest things to think about since you never know how it'll affect your body, wondering if it's bad enough to kill you. Life is mischievous, and it could show up at any sudden moment. You never know if the character of Adam could look grim for him, but it's nice knowing there are ways to enjoy the timekeeping him intact while being around the people who care for him. Sometimes, you have to make the best out of your life and not waste a second of it. Those who can't relate to going through a life-threatening illness will find comfort in watching this, 50/50 is here to let you know it's always the right time to laugh and tear up.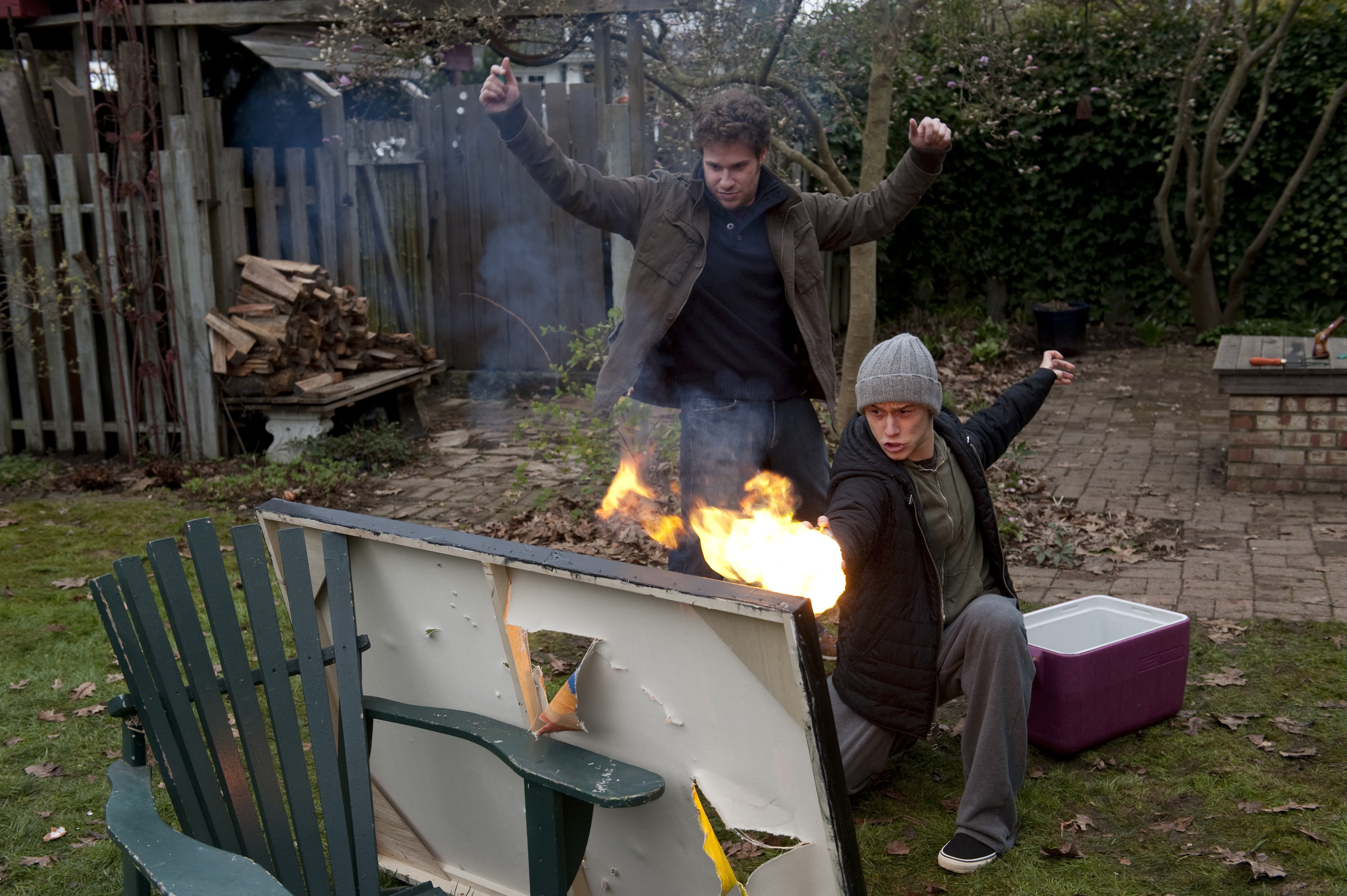 Considering this had the right to be a good enough contender for the awards season, it failed to get enough love, despite being a profitable film and earned critical praise. It was nominated for two Golden Globes for Gordon-Levitt and Best Picture-Musical or Comedy, respectively. But got no love from the Academy with snubs for Best Actor and/or Best Original Screenplay, one of many complaints that Oscar season brought.
Final Thoughts: 50/50 overcomes the odds of being an adoring dramedy that avoids being in terrible taste, not being afraid, to be honest. At points where it could go for the worst, it still lifts your spirits. It perfectly balances comedy and drama around a hard-hitting topic and makes it an uplifting and genuine film, anchored by the performances of Levitt and Rogen. Everything holds up well as one of the best films of 2011.
Grade: A-