What's the Story: In the near future where climate change have flooded the city of Miami, private investigator/ veteran Nick Bannister (Hugh Jackman) and his assistant "Watts" (Thandie Newton) who helps clients by using an advanced machine where they can access lost memories from their past. One day, his life changes when a lounge singer named Mae (Rebecca Ferguson) walks in to use the machine to find her missing keys, and then it all becomes an obsession after she disappears. Now, Nick delves deeper as he has to find out the truth about her.
Give me some kind of an original sci-fi film, and I'll get excited about it the second I hear about it. Reminiscence has a lot going for it, not just because of the cast and a cool premise, but I was curious to see how Westworld's showrunner Lisa Joy could take on with her directorial debut. Talks have been slowing down before its release in theaters and HBO Max, but it totally reminds me of a concept from the mind of Phillip K. Dick. In its blending of ideas to showcase with a modest budget, how come this has to be the blockbuster to give me mixed feelings after it's over?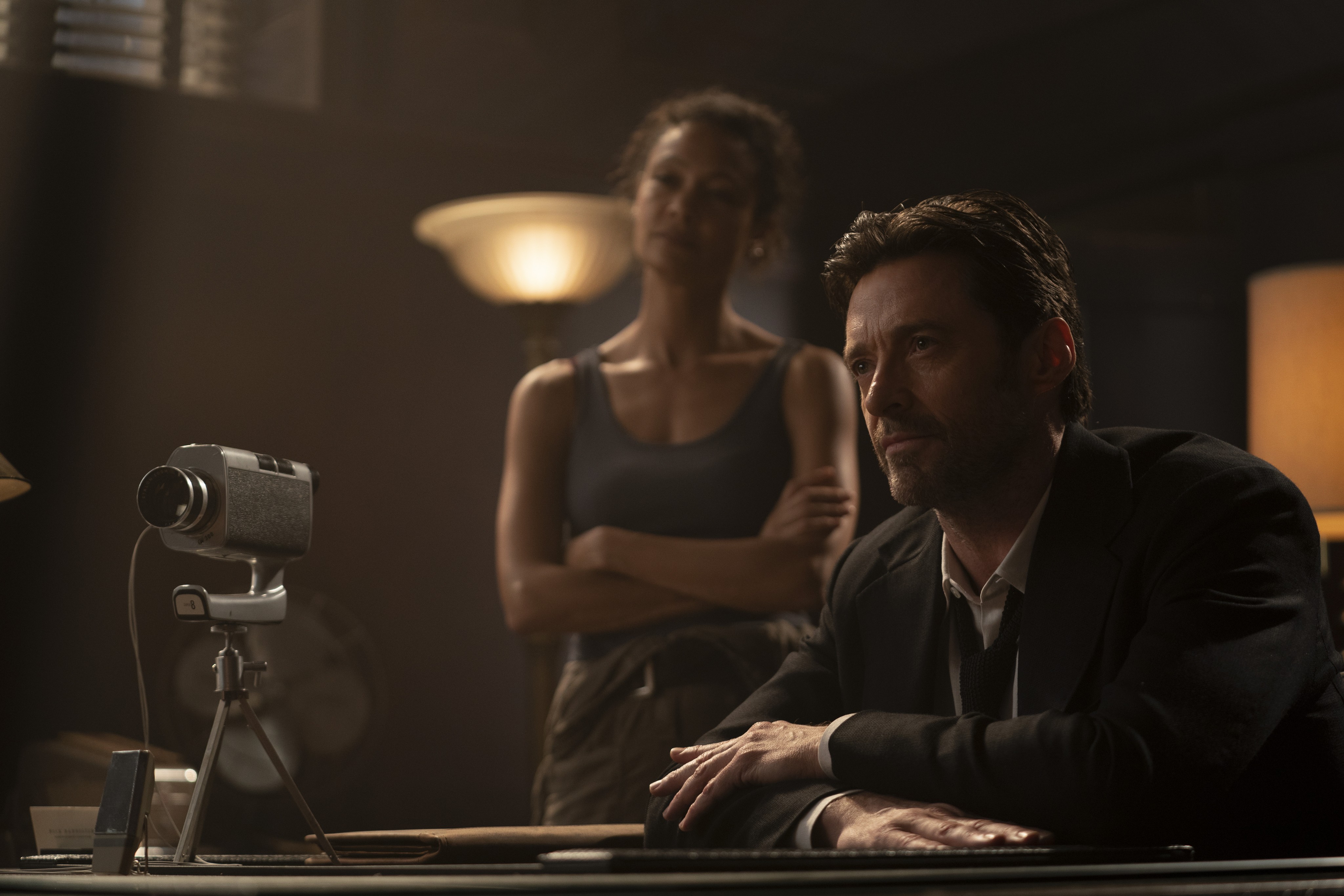 Firstly, I have to admire Joy's ambition for creating a world-building scenario that could happen shortly where people just want to escape. Seeing how they are living in that world think back on nostalgia while forgetting about where they are in new is proof it's a good thing to remember the past, fitting into this neo-noir setting with possibilities. As we're following Nick, you already expect to find himself digging a hole in places he shouldn't be looking in the past.
But for my money, I just wished the story was better to follow through. As fresh as this attempted to be, this does give off similar vibes to other films like Blade Runner, Strange Days, or Minority Report. That was what I was thinking of while watching Reminiscence. It does have moments that I didn't see coming to surround the primary mystery angle, but it can be a little predictable sometimes. The pacing certainly drags from time to time for something close to two hours. And with it being a noir type film, it's one where you have to keep a sharp eye on what's going on or have a cleaner dialogue to have certain elements be better so it could help make some kind of connection to the characters.
As for Hugh Jackman playing the role of Nick, some might feel he's a bit miscast, and while I wouldn't throw this in as a top-tier performance of his, he stills shows off the capability of someone desperately finding the answers to why this woman of his dreams disappeared. On top of that, I dug the performances of Rebecca Ferguson and Thandie Newton, respectively. Newton kinda gets sidelined despite some background about her past, but she works well alongside Jackman in their scenes together. Between Jackman and Ferguson, their second time working together after The Greatest Showman, they shared good chemistry, even if I didn't completely buy into their romance since there wasn't enough about them together to make us care for their love. Their moments are told through flashbacks that I wouldn't think they were until Nick is awaken. But seriously, why is Ferguson so freakin' beautiful in every movie she is in?
From a technical side of things, I rather became engrossed by the stunning cinematography of Paul Cameron, Ramin Djawadi's musical score wasn't half bad to get the mood, and it does have a slick visual look that Joy complements here. But again with the story, sometimes it's interesting to a bit messy in not utilizes its ideas to its advantage. Even when it calls for an action set-piece, there was one that stood out happens in the second act that was well-directed surprisingly. It also couldn't escape from having anything emotional through the mystery of it all.
This would've worked better maybe as a miniseries where they're able to expand more of what would've made Reminiscence cooler, but I guess I wanted to enjoy it than what others had said. Some will find it entertaining, but thought I'm straight in the middle with this one, I'm curious what Joy has in store with her next project.
Final Thoughts: Reminiscence has the right amount of intrigue for the makings of an original futuristic noir— but the story has been done much better in similar films that aren't convoluted and rather boring, honestly. The performances from Hugh Jackman and Rebecca Ferguson were great, though.
Grade: C+