The major lesson to take away from the latest R-rated action thriller Nobody is to always think twice about somebody because there's a high chance their appearance of someone ordinary might just be a total badass on the inside. Either way, these kinds of movies are always cool to watch when that sense of adrenaline is in full force here.
What's the Story: Hutch Mansell (Bob Odenkirk) fails to defend himself or his family when two thieves break into his suburban home one night. The aftermath of the incident soon strikes a match to his long-simmering rage. In a barrage of fists, gunfire and squealing tires, Hutch must now save his family from a dangerous adversary — and ensure that he will never be underestimated again.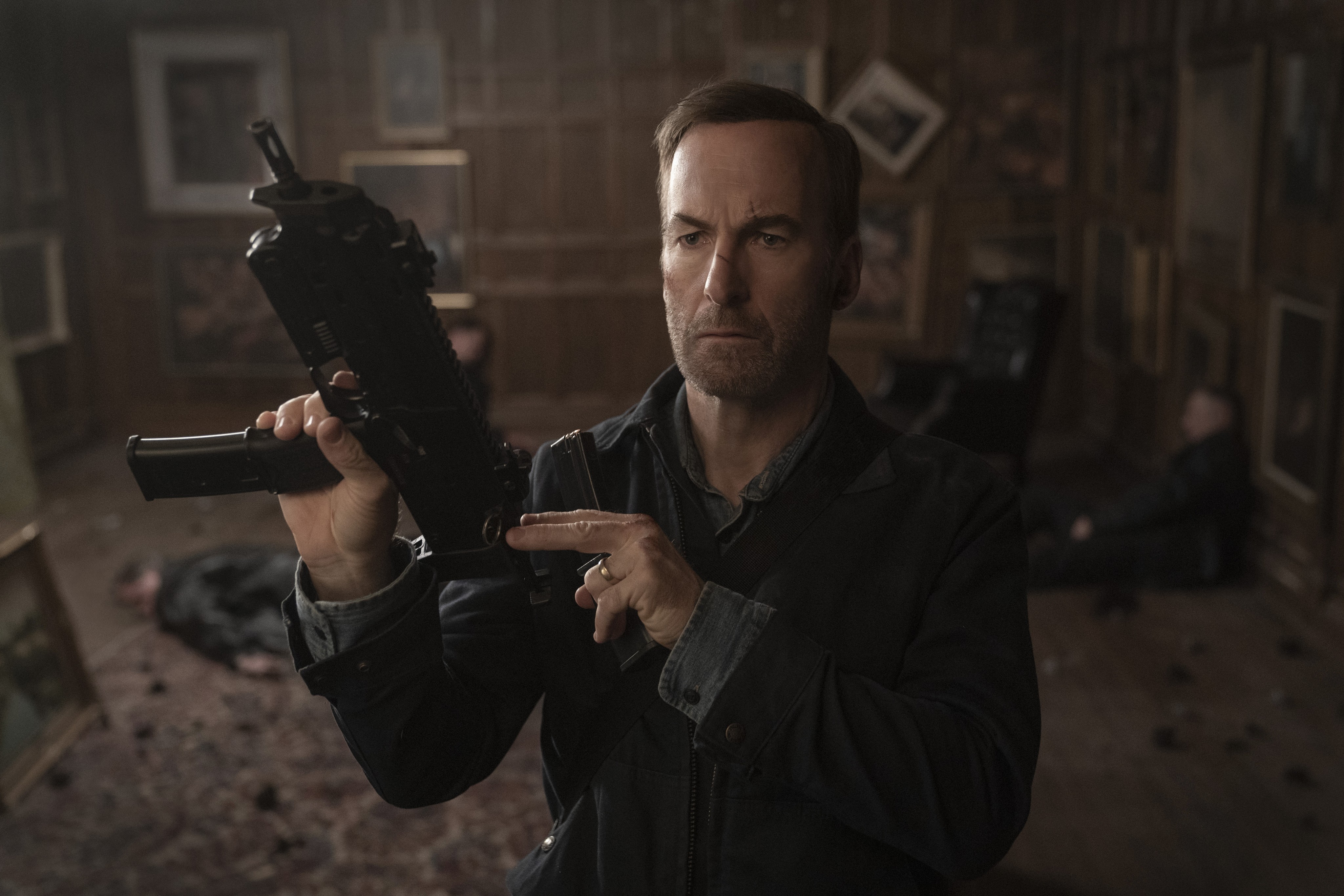 Give me a solid action movie with an actor who hasn't been brought on before and I'll probably get hooked when the trailer comes out. Ilya Naishuller's sophomore effort behind the camera kind of made me nervous because even though many enjoyed the 2016 first-person shooter Hardcore Henry, which was an action movie that's concept is cool, but was a terrible movie that more of a gimmick. Please tell me I'm not the only one with this opinion. Though he also directed the music video for The Weeknd's "False Alarm" and that was better. Basically, from everything I was seeing and who's involved, including Derek Kolstad as screenwriter and David Leitch as a producer, I was really hoping Nobody would be a good time that could be on the same path of being a companion to the John Wick franchise, and I had a blast watching this.
Seeing Bob Odenkirk be the lead action star wouldn't have been anybody's first thought since we all know him now with his role as Saul Goodman in Breaking Bad or its spin-off Better Call Saul. But I'm a fan of his for a while, and he delivers the goods here with a performance I knew he could pull off without troubles. He's already great, but once you see him become the violet killer when he realizes Hutch should take matters into his own hands, it was fun to see him as this normal guy under the surface in his boring day-to-day routine through life and then unexpectedly could kill you without a train of thought, even though he still appears as rusty after taking a few hits. This is Odenkirk's movie with a role made right for him, and it has you wanting more of what else he can do. The rest of the cast, while not given much to do, from Connie Nielsen, RZA, and a scene-stealing Christopher Lloyd as Odenkirk's dad weren't too bad either.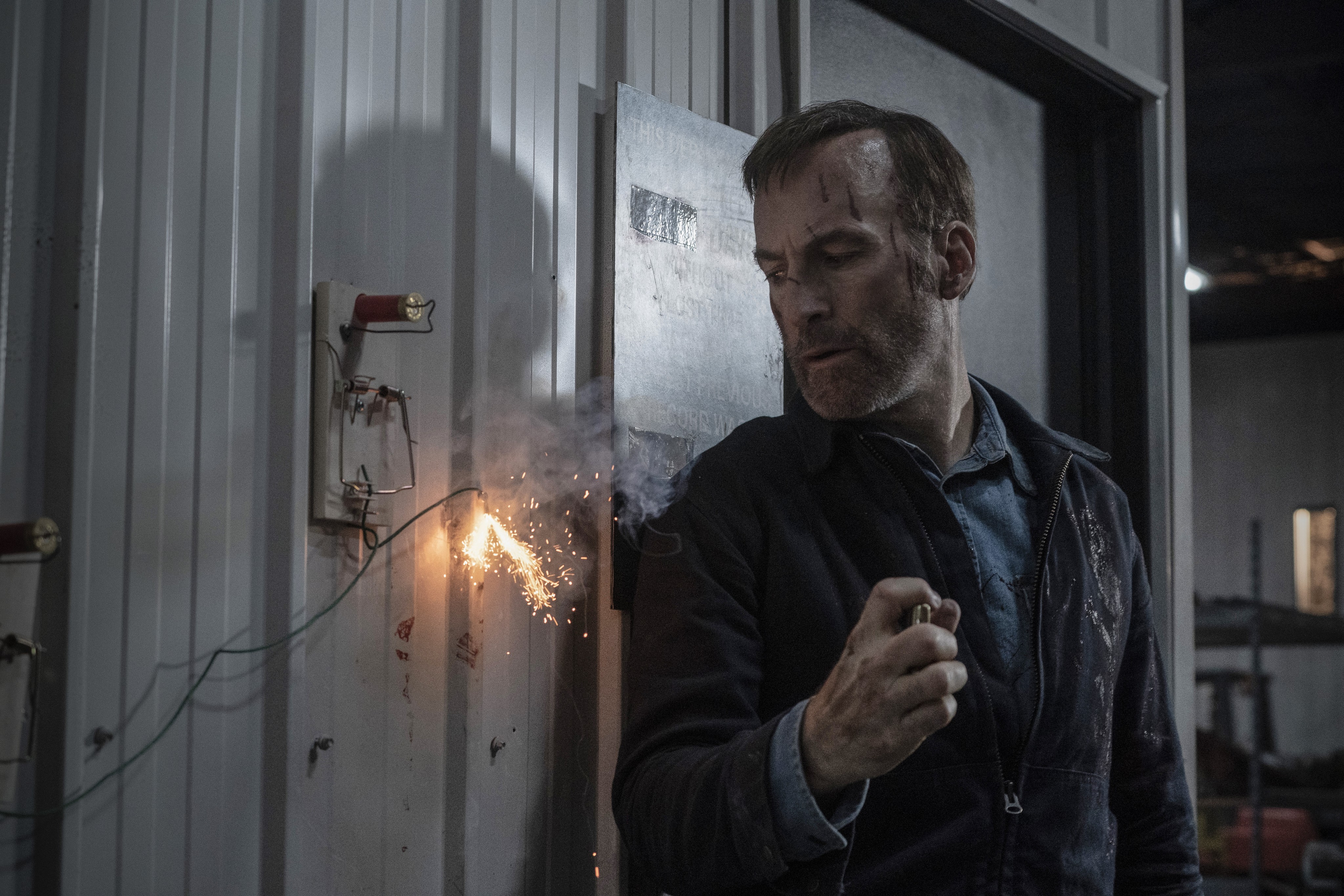 In terms of the action sequences, Naishuller did the right thing by not giving me a headache this time around now that it's captured very well and surprisingly well-edited when you know you have to react to someone getting punched or shot creatively, and the stunt choreography behind it did an excellent job, especially the bus scene and the third act. I can even believe Odenkirk committed to doing his own stunts. The best part about it is there's breathing room in between them without one following the other with some dark humor to not make it dower. They were exciting. There's literally a set-piece where Pat Benatar's "Heartbreaker" plays during a car chase, and I've dreamt of someone placing this amazing track into an action scene; so it came true finally.
All that being said, this is the type of story we've seen times before to better or lesser results, which can stem from the action too. The simple enough premise is good enough for me without making it over-the-top. We've seen somebody who's probably had a secret past and has to come back to that lifestyle once again and possibly end up. I'd give it credit for taking its time to not reveal who he was while still being fast-paced, though a little more on Hutch would've helped. And while Russian actor Aleksei Serebryakov's role as the villainous gangster Yulian wasn't bad, he just ended up being forgettable and doesn't present himself to be that threatening except for probably one scene. We're going to get more action movies as 2021 continues, but while I might not consider this great, this was the most fun I had watching a movie of this kind in quite a while.
Final Thoughts: Nobody has proven itself to be an entertaining action thriller that's a WAY better improvement over the director's last film. The story doesn't break new grounds besides standing on its own without becoming too much of a John Wick clone, but fans of the genre will definitely get a kick out of Bob Odenkirk's awesome performance and the killer action. I wouldn't be the least bit surprised if this starts a franchise.
Grade: B