Watched Date: 12/21/2020
It's been a minute since Disney released a live-action remake of their original material. Growing tired of them became a fact after 2019 delivered four of them, and I consider none of them great. But Mulan had a strong purpose to translate this into a new light. While I don't have an emotional attachment to the 1998 animated original, there's a fair amount of enjoyment to gain from it, and there's a lot of fans who consider it one of the best animated Disney movies from the Renaissance era. Sadly, it can't be the same with we got right now.
What's the Story: When the Emperor of China issues a decree that one man per family must serve in the Imperial Chinese Army to defend the country from Huns, Hua Mulan, the eldest daughter of an honored warrior, steps in to take the place of her ailing father. She is spirited, determined and quick on her feet. Disguised as a man by the name of Hua Jun, she is tested every step of the way and must harness her innermost strength and embrace her true potential.
Can I honestly say I was looking forward to Mulan? At first. Seeing how this would differ from the animation, this could've been a contender for one of the coolest remakes we got. Though the journey to get to where we are now was a challenging one, as they pushed back its original March release date because of the pandemic and found a home on Disney+ this past fall. But I waited until December since there was no way paying $30 was going to be the smartest decision. And if there was a simple choice to either watch the original or this, there would be no hesitation to pick the former as I wasn't a fan, unfortunately.
Probably a sure thing to release to make this sudden impact similar to what it did before, and it possibly could, if it only made more of an effort to make it work. For me, it wasn't a reason for Aladdin or The Lion King to be remade when it lacks the respect of fun, but there's some credit to give to director Niki Caro (Whale Rider, North Country) for making a beautiful to look at and not make this a complete copy of the original with retaining some older and newer ideas thrown in here. Though it balances both aspects, there's not much else to describe it as special.
Something about the story felt bland and wasn't enough life thrown in this compared to the original and more realistic to the folklore of Mulan that have been told before. This might have to do with the fact this wasn't a musical or doesn't include Mushu the dragon or Cricket, which gave the animation energy in terms of comedy or action. I didn't mind that idea, at first. But because of that, I sensed nothing remotely fun when it mostly takes itself seriously, or when it tries to add humor, it's all dry.
The action was the most exciting aspect I was curious about since they're able to give them the huge scope it could capture with, and even those sequences weren't anything to get crazy about. Certain moments were cool and all, but they weren't the best edited and it's the same martial arts fights we have been in better movies with better slow motion and stakes that warrant it, or with not the best visual effects work that made it convincing.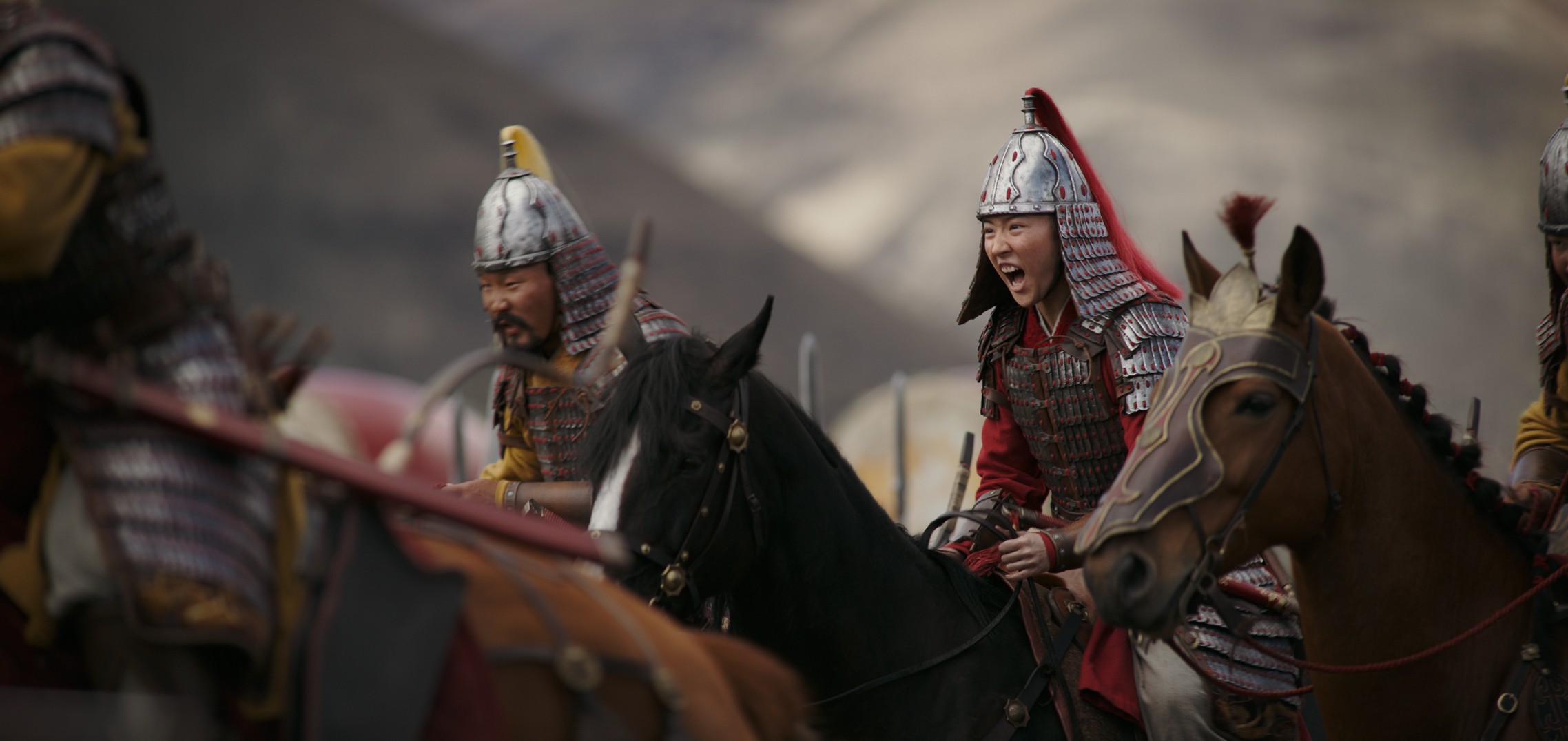 Yifei Liu was offered to chance to play one of the classic Disney princesses, Mulan. Pushing aside the backlash she got a couple of years back, this was an underwhelming performance from her. The problem was I never thought she gave the character any emotion to work with to really convey her feelings, either with the drama or during the action. Adding on to that, I didn't like how she knows how to fight and already knows what's she's going through since she holds back her inner chi. From what I can remember from its animated counterpart, she had to prove to her fellow men to earn their respect and become someone stronger than she appears. What this is telling us is she's invincible to not showing off her abilities and not develop to be a stronger warrior during her training. Nothing made me invested in her journey when those struggles aren't there.
The rest of the cast is hit-or-miss, if you ask me. Celebrated actors like Donnie Yen as Commander Tung and Jet Li as The Emperor didn't do a terrible job with their performances, while Jason Scott Lee and Gong Li as the villains Bori Khan and Xian Lang, the shapeshifting witch lean more on the mediocre side as I couldn't see them as real threats. And though I didn't mind it at first, did I want to see Mushu in this? It would've helped because I felt he was missing, even though it wouldn't match the tone. Instead, they used a phoenix that appears a few times when it wasn't needed, honestly.
Everything production-wise, the cinematography (from Mandy Walker) wasn't too bad, the costume design was beautiful, and Harry Gregson-Williams' score fits well within its action scenes. The first half wasn't holding much interest. Once Mulan enters the Imperial Army without a "Reflection" scene to show her transformation, it was a bit better, but it still felt like wasn't going anywhere. Will it muster up the courage to bring a message of empowerment? Some might see it that way, yet they delivered it better before. This isn't one of the worst remakes to come from Disney, but it should've been so much better. My recommendation would to just watch the Beauty and the Beast remake instead since that gets hate on too much.
Final Thoughts: Mulan tries its hardest to be an earnest Disney remake, but besides its look and score, this ended up being a boring and emotionless story to follow with the momentum found in its animated counterpart lost in here. Not terrible, yet very forgettable. Grade: C-