Just know in advance that Malcolm & Marie isn't a drama to sit through with your significant other since there are long sequences of its main characters arguing with each other and there's a likely chance you'll do the same when it's over. Just saying.
What's the Story: After the night of the premiere of his latest movie, up-and-coming filmmaker Malcolm Elliott (John David Washington) and his model girlfriend Marie Jones (Zendaya) want to celebrate with what might be positive reviews. But their relationship becomes tested when the film he made is up for discussion along with their past in what will be a long and tiresome evening for the both of them.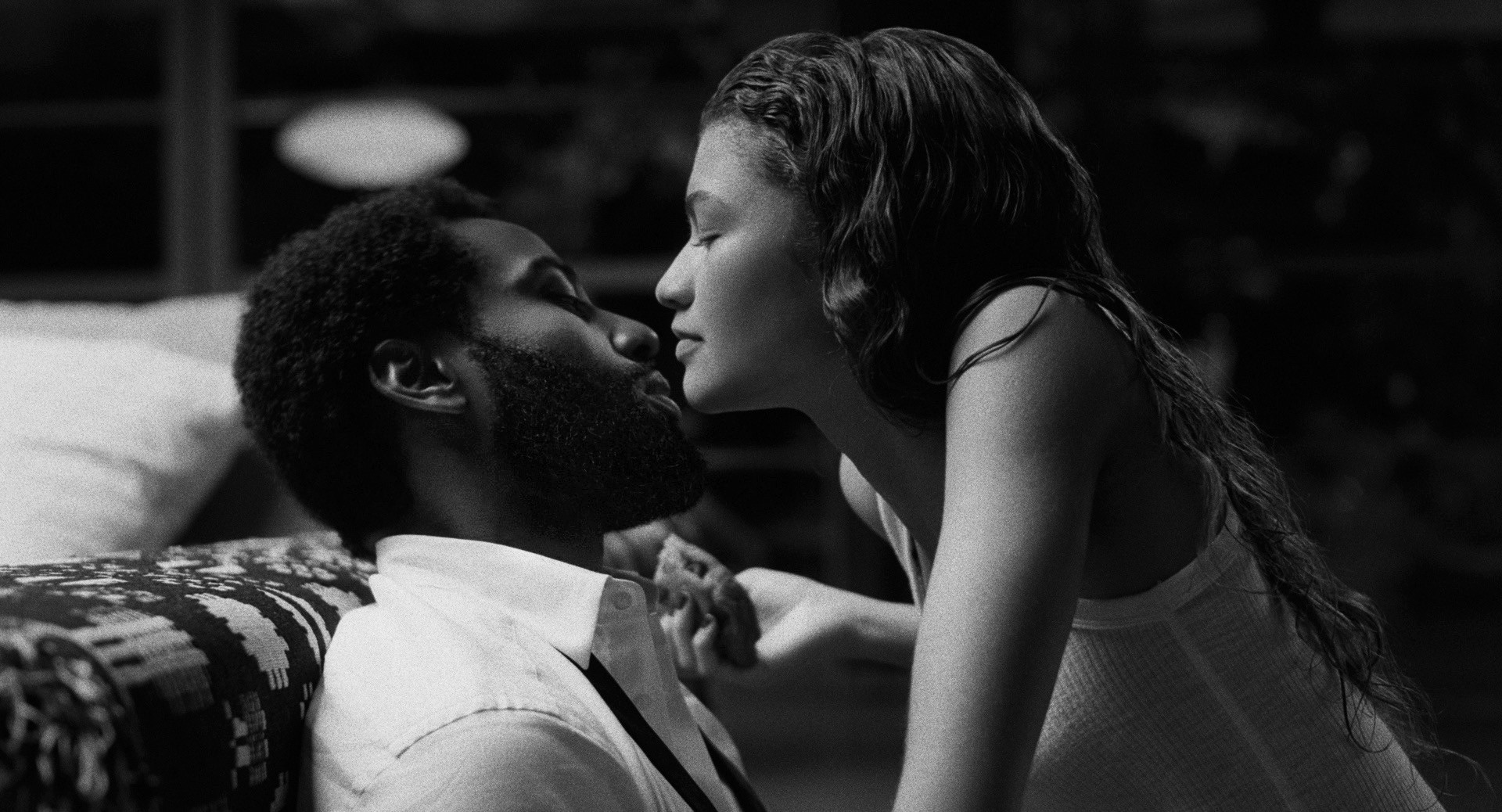 A lot of talks have been going around the film since reviews have been divisive right up to its release, which coming from writer/director Sam Levinson shouldn't come as a surprise. Its two leads were enough to give it a chance, but even though Levinson is currently having success with HBO's Euphoria, I'm wasn't a fan of his previous film Assassination Nation, which is bad. However, I went into Malcolm & Marie with an open mind amidst the other reactions. Are we looking at the next masterpiece from Netflix here? Not really, but there are enough positives contributions in what's ultimately a film not everyone will be fond of.
The reason to, at least, check it out is for the great performances of both Zendaya and John David Washington. These two playing an on-screen couple was already the selling point since I'll get excited about anything they're in. Watching this relationship is like a peek of what most it looks like from celebrity pairings at if it seems troubling with tension and warmth we don't see. Both of them are the only two actors since it's all set in one location, which gives them a showcase to see them give all they got. Washington has already proven himself to be a capable actor in the past few years, and as Malcolm, I say this is up there with his snubbed performance in BlacKkKlansman. But out of the two, Zendaya stood out the most and continues to impress everyone in her best film role as Marie. Both characters are at different points in their careers and how they would emotionally react to the arguments they had. Excellent all around, and the stupid 12-year age gap "backlash" wasn't even on my mind the whole time I had it on. Not a big deal.
Levinson's directing can be seen as an improvement over his last film. He was able to shoot this while the pandemic was still going on made this while season 2 of Euphoria halted and he and his crew got it done in three weeks of shooting in a private home in California. It's such a beautiful-looking film all shot in black and white 35mm from Marcell Rév cinematography, feeling like his take on a theater play playing out in real-time. Initially, I was worried it wouldn't keep my attention between the heavy dialogue moments and feeling all worthless after it's done. But I give Levinson some credit for setting the most out of a very limited cast and setting to work off of and will have you taken back to anything like a Who's Afraid of Virginia Woolf? for a new demographic. The first act hooked me in slowly where we find the basis of what began this argument between the two, and you wonder how you'll react if you were in the same position as either of them.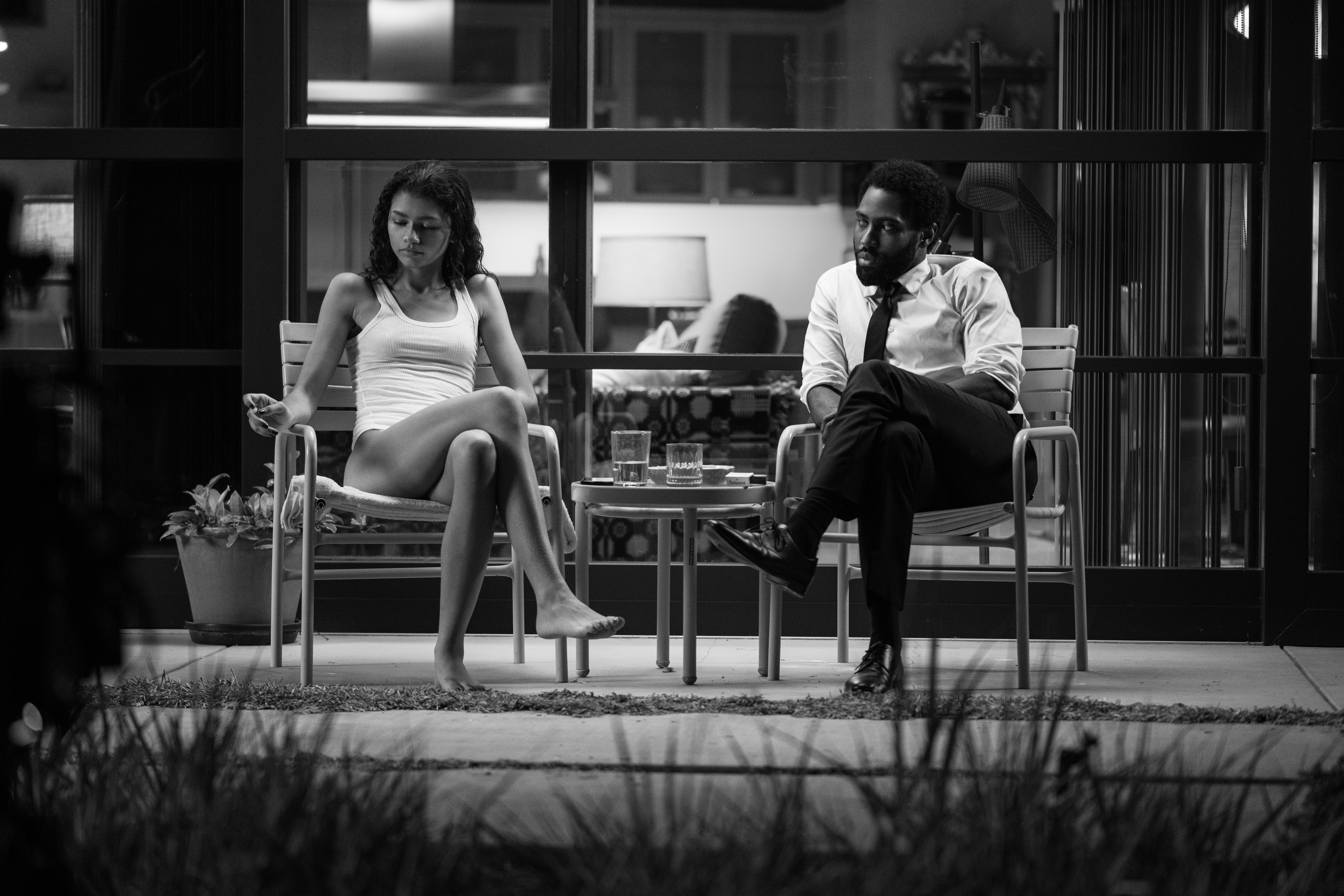 Nothing wrong said with his directing, but his screenplay can be seen why it won't be deemed why this wasn't the Oscar hopeful we were looking for. The story started strong. Then the middle drags itself out, and the dialogue becomes repetitive with their arguments sounding the same. They take this story from probably a less heated conversation with Levinson and his wife after not thanking her during the premiere of Assassination Nation. He also seemed to let out his frustration against the film industry and critics, which feels off when Malcolm (a black man) is expressing his criticisms from a white writer. There's this huge monologue aimed at them after reading a review from an unnamed female white critic from the LA Times who calls him the next Spike Lee or Barry Jenkins that won't be well-received by critics. I got the point, but it kept going and made the approach a bit pretentious. His words will not change my opinion on Assassination Nation, pal; it's not good.
Not everyone will appreciate what this was trying to pull together, and it's not one I'll likely recommend to any of my family members. Despite the reviews it's been getting, I still think Zendaya has a shot of sneaking into the Best Actress race and claim that missing fifth spot.
Final Thoughts: Malcolm & Marie couldn't help itself with a self-indulgent script and didn't exactly make me feel emotionally overwhelmed, but the film's definite highlights stem from Zendaya and John David Washington's performances/ chemistry and its black-and-white cinematography. I thought it was alright, but not one to have the urge to watch again. Grade: B-