What's the Story: In the 1970s, Tammy Faye Bakker (Jessica Chastain) and her husband, Jim (Andrew Garfield), rise from humble beginnings to create the world's largest religious broadcasting network and theme park. Tammy Faye becomes legendary for her indelible eyelashes, her idiosyncratic singing, and her eagerness to embrace people from all walks of life. However, financial improprieties, scheming rivals and a scandal soon threaten to topple their carefully constructed empire.
The time of biopics is in full swing this current Oscar season. With The Eyes of Tammy Faye, the subjects concerning the latest drama are individuals I didn't know about, even though those who grew up during the rise of fame for the then-married couple. A narrative feature based on the 2000 documentary of the same name from Fenton Bailey and Randy Barbato, this was one I wasn't so sure it could keep me interested since I wasn't that impressed with the trailer. The early reactions from TIFF were certainly surprising to hear, and this is far from one of the year's best, but The Eyes of Tammy Faye.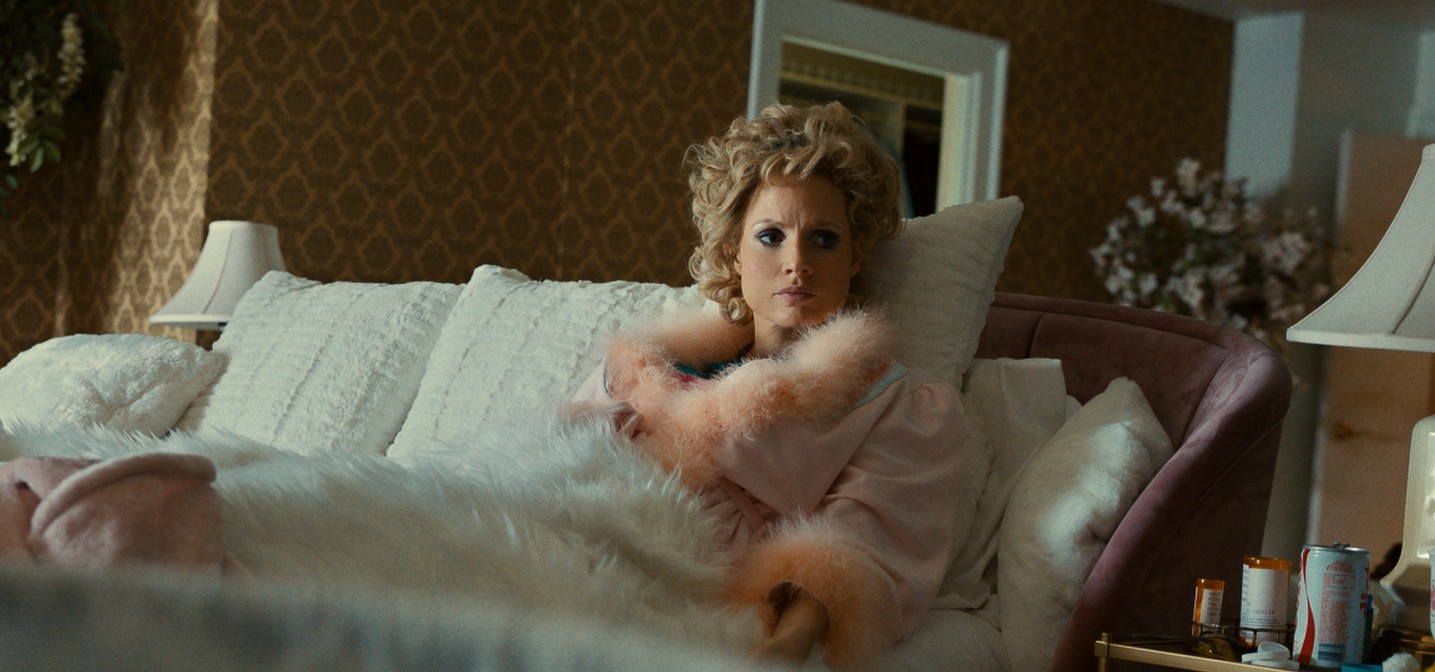 What caught me off guard about this when first hearing about it was learning Michael Showalter, best known for comedies like The Big Sick, would direct it. It seemed like a change of pace for him to explore the biggest names with being celebrities in the Christian worldview. This is all brand new to me to discover when it's hard to believe what eventually happened with this scandal in real life. To his credit, Showalter gives us a cinematic glimpse behind the curtains of what goes on between these people when we're not watching their popularity grow on television.
Admittedly, it was hard to tell what I was going in for around the first act. Things started slow, and it took me a while to find a grasp on the characters and figure out what the tone would attribute to the rest of the film. Instead of leaning into it being a dark comedy in the same vein of I, Tonya, it takes a seat back and put the focus on who these televangelists were that we wouldn't even imagine. For Tammy and Jim, they've always wanted to do good for the world through the eyes of God, or at least that's what we thought. In a time where I don't think it's popular now, what they were a part of in this network space that rose to big heights was unheard of.
Above everything this has going for, this proves Jessica Chastain can't do wrong when there's an impressive performance involved. It's crazy how she made a name for herself a decade ago, and her portrayal of Tammy Faye might be her best since Zero Dark Thirty. She's fully committed to where I thought she disappeared as the film went on, which is a major compliment. Those who knew the real Tammy surely knew she was a talented singer, has a huge personality in caring for those who are in need and wears a ton of makeup, and Chastain was able to bring some expected humanity to her where she would eventually struggle with her life. The transformation through each year even worked better than I thought, so props and praises to the makeup team for pulling it off.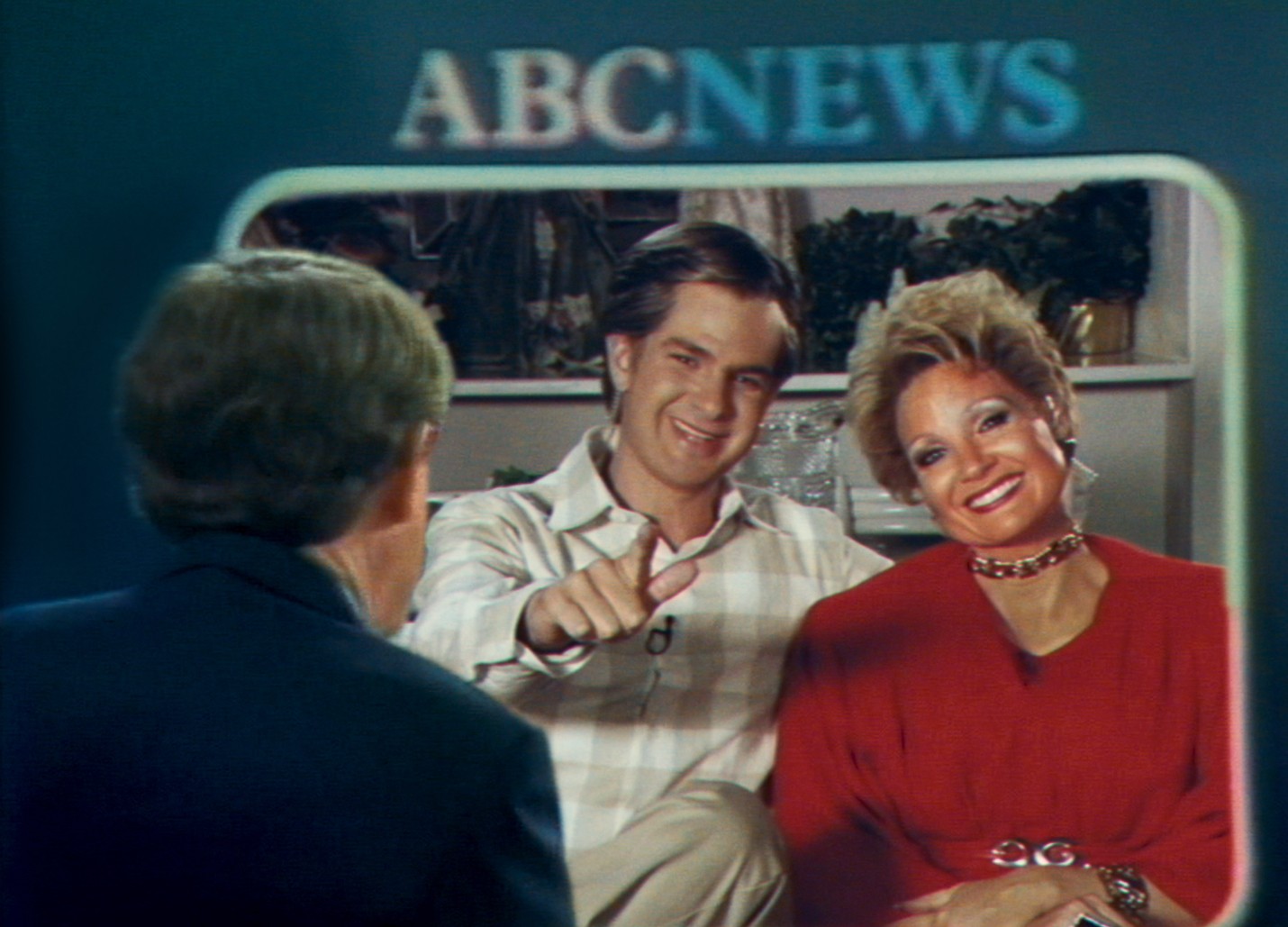 There's no doubt this is Chastain's show, without question, but I also believe Andrew Garfield as Jim Bakker gave a terrific performance. Some might think he wasn't the right actor for the role, and I thought that too when looking at the promotion. But he made his character work along with the chemistry he shares with Chastain in feeling what it kept inside him that would lead to his downfall from fame. We already know it'll be easy not to root for him later on, but with the wealth, he brought to himself, how could it not be worrisome to understand? Maybe not on the same level as his co-star, but still memorable to not brush off.
Seeing how this was all based on a true story, I never thought The Eyes of Tammy Faye was going to be the most groundbreaking biopic to come out in the past three years or so. The script by Abe Sylvia is about as familiar as it can get where it's not so different from other rises to fall success stories, though this is better than most. Interesting as the story was despite knowing next to nothing, it did leave me wanting more of what else went on with them, especially to do with Cherry Jones as Tammy's disapproving mother Rachel to make more of an impact. It's already two hours where it needed to cram in as much information as possible, but it seemed to skim over important details near the end that I wanted them to explore more of. But besides going a bit long, I liked where it was leading after an hour in.
As unfamiliar I was with this and thinking it's just another Oscar-bait type at the start of fall, I walked out of The Eyes of Tammy Faye feelin' like it was better than I thought. The documentary might give me more answers that weren't included here, but it's worth recommending enough to watch Chastain giving an Oscar-worthy performance that could land her a third nomination to her name.
Final Thoughts: The Eyes Of Tammy Faye isn't a significant change for a typical rise-and-fall biopic, but it's the fully committed performances of both Jessica Chastain and Andrew Garfield that certainly made this entertaining enough to sit through.
Grade: B-