What's the Story: Noa (Daisy Edgar-Jones) is wary of the whole dating environment, especially when it comes to pathetic dating from people on apps that are just an afterthought, so she meets cute with a plastic surgeon named Steve (Sebastian Stan) at the grocery store in the fresh produce section and gives him her number. This leads to a date at a bar where they actually like each other, finding a real connection with each other. A relationship quickly going well has Steve inviting Noa for a little weekend getaway that unexpectedly plans out in a different way.
I didn't know about Fresh until a week before I caught it, only to find out it stars Edgar-Jones and Stan and has Adam McKay as a producer. It wasn't until the first reactions out of the first screening from Sundance that piqued my interest a bit. Then, just when I was done watching anything for the day, I purchased a ticket for the second screening, not knowing what I was getting into. And honestly, I was not expecting to really like it when the credits roll. Nevertheless, we got ourselves the first breakout film out of the festival.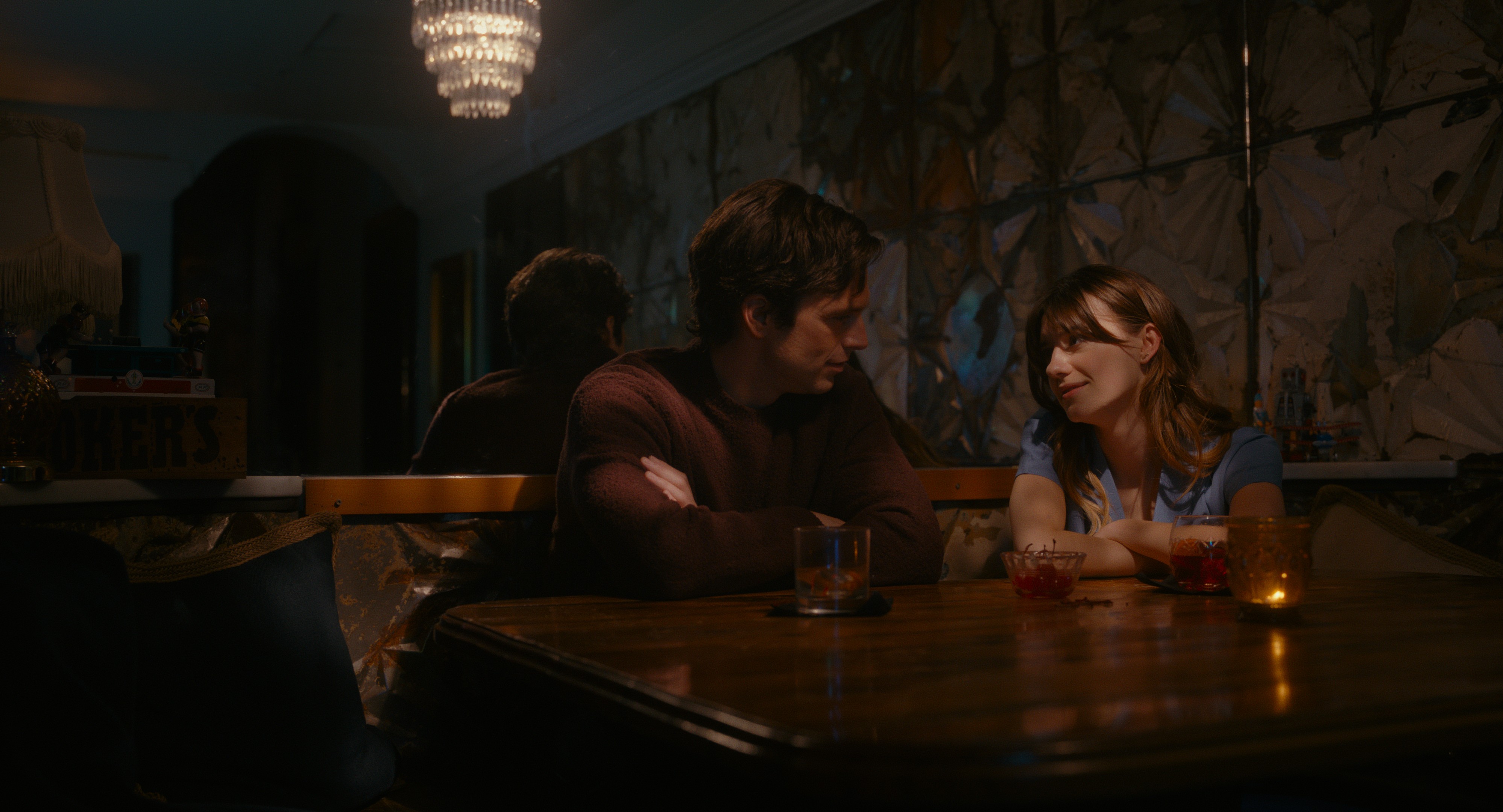 This type of film should be shown at a midnight screening as part of the festival since it will surprise you if you don't read the plot. Coming from Searchlight Pictures and will premiere on Hulu in early Spring was enough to pique my interest. Mimi Cave is one of a dozen directors making her feature debut here, where she's primarily known for shorts and music videos. She is working with a screenplay from writer Lauryn Kahn. And how this film plays out leads you to this lovely romantic comedy as we're seeing Noa and Steve build up this connection to completely turning its head once it gets to the actual premise. What's better and more unexpected is that the title and credits appeared 30 minutes out of nowhere in its nearly two-hour runtime. So even if you believe you know where this is heading based on a character trait, they go in the opposite direction. Together, Cave and Kahn's biting social commentary on how it's difficult for any woman to trust a person, especially online because you can never know what's underneath them if they're hiding something. This might be similar to guys, like me, also when it's suddenly becoming unrealistic in what can only be described as Get Out with a dash of Promising Young Woman, though maybe not as hard-hitting.
We have Edgar-Jones and Stan in the lead roles, and right from the getgo, they have this charming chemistry between them that's simply irresistible. Edgar-Jones, best known for her role on Normal People, proves she has the star power to be a big name in film. What's more surprising is finding out she hasn't been a lot of things; her performance is my favorite so far this year. She's utterly sympathetic in this nightmare of a situation she finds herself in. And with Stan, talk about a man who's been crushing it lately with his roles. Whether it's in the MCU, I, Tonya, or in the upcoming Pam & Tommy as Tommy Lee, he's been on an impressive winning streak with his performance as Steve being the best he's given. He chews up the scenery in the best way possible in almost presenting himself as a tribute to Patrick Bateman or pretty much any insane male character in cinema. Stan goes from being a nice boy you'd bring home to your parents or friends to being very afraid of what he'll do because dancing along with the act he's doing is psychotically funny. We're paying more attention to Noa and Steve as a result of this, rather than the balance of cutting back to her BFF Mollie (Jojo T. Gibbs) asking for answers or the bartender Paul (Dayo Okeniyi), who could've been written off.
The tone shift didn't come across as distracting as I predicted because I managed to get in the groove of how twisted the rest of the premise is heading. As someone who can be a little sensitive with gore, it didn't exactly bother me, though it would be for the faint of heart. The dark humor aspect caught me off guard and based on how I was questioning, am I insane for finding it both sick and funny? The answer is yes. I am also glad I wasn't the only one noticing how great the cinematography from Pawel Pogorzelski showcases the set design around the second act. And this is a film where its soundtrack got some deep cuts, like a cover of Lou Reed's "Perfect Day" to Peter Cetera.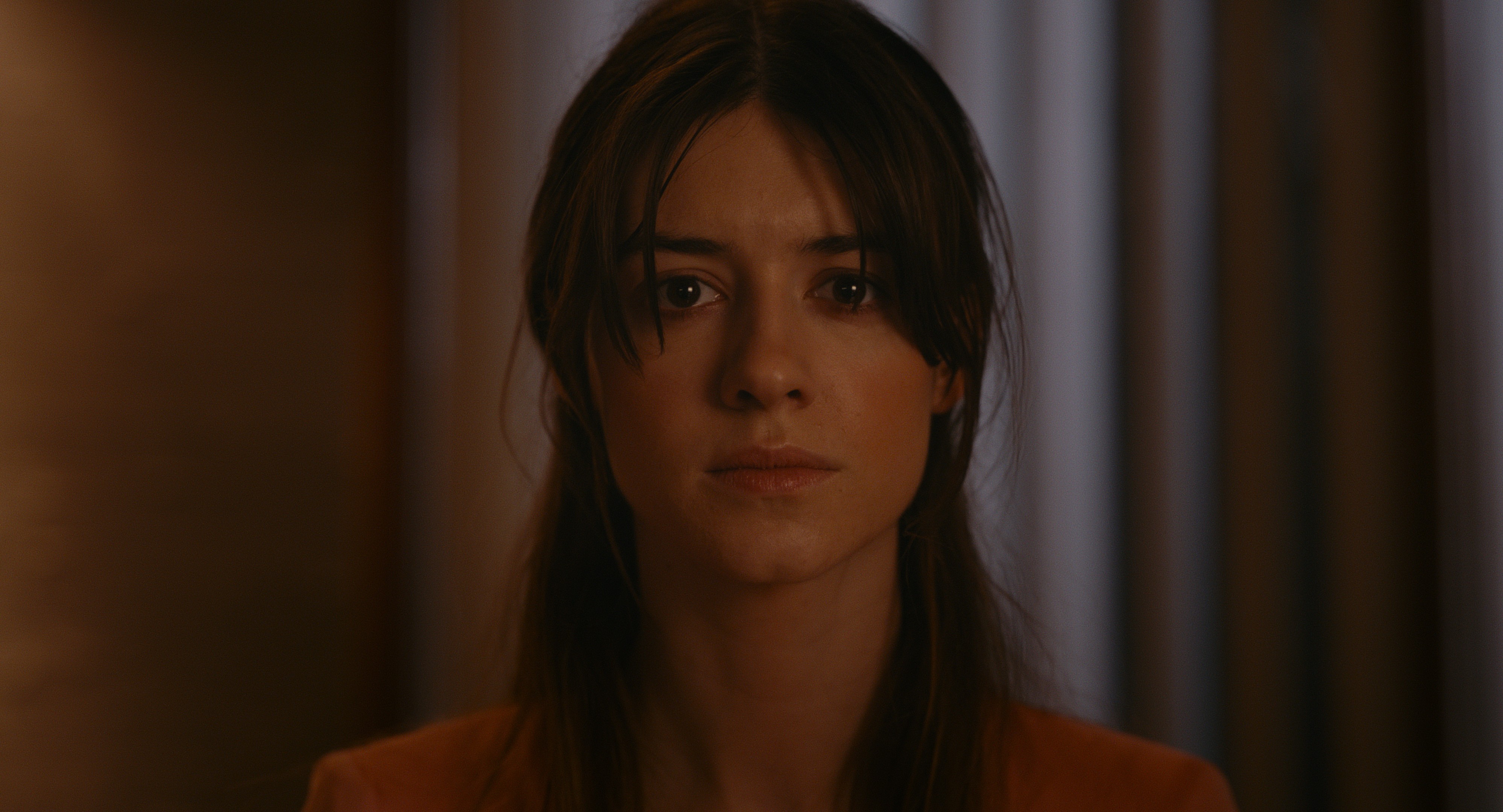 Despite knowing what'll come around and it didn't partially scare the crap out of me, it was entertaining enough how the climax will reach out. So far, the reactions to this have been pretty positive, but I just know it's not going to be for everyone as I kept watching this. Based on what will be revealed to the audience, it will definitely make or break your enjoyment. But for me, the intrigue locked me quickly where I had to see how this would end. You make the call if it's watchable or not. I strongly encourage you to avoid watching the trailer once it's available online since it won't prepare you for what's to come in the next two hours. It might do well on the streaming circuit, but it's a shame it's skipping theaters because the audience won't know what they're getting themselves through.
Fresh became an early favorite out of Sundance on my first day alone. Talk about an original thriller so unpredictable and darkly funny as I couldn't keep my mind off of Mimi Cave's directorial debut. Daisy Edgar-Jones and Sebastian Stan were excellent too. If everyone else says not to watch the trailer when it drops online next month, go with it and go into this cold. Whether she sticks to this genre or switches it up, I'll be anticipating what comes from Cave next.
Grade: B+