Hello, world. Welcome back to the latest installment of Movie Time Capsule- Remember These Movies, the monthly segment where I look back at the movies that came out in theaters ten years ago. About this time a decade ago, these are the things I remembered the most: I attended my first and only homecoming game. In addition, The Office began what I thought was the weakest season of the series when the absence of Steve Carell was present. It also gave us the premiere of one of my favorite sitcoms, New Girl, and yes, my favorite character is a tie between Nick and Schmidt.
In terms of the movies that came out, it's what you come to expect for the beginning of the fall movie season, where there are some forgettable movies and a few that are still remembered. There are also only five I haven't watched, and only two I saw in theaters. So consider my quick thoughts on these like Letterboxd reviews. But have you seen any of these that'll be mentioned? Let's take a look back at what Hollywood gave us, for better or worse.
September 2: 'Shark Night'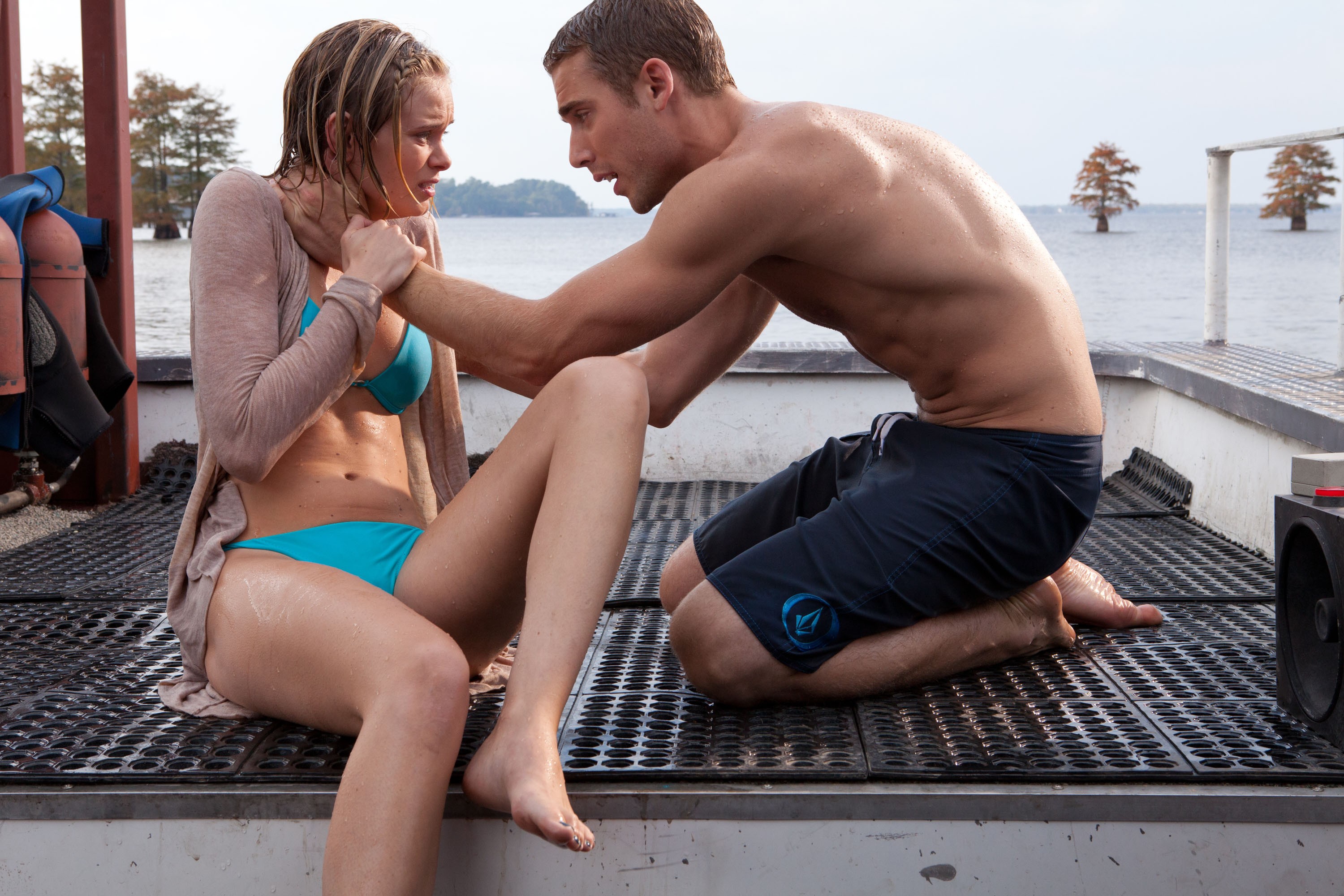 Cast: Sara Paxton, Chris Carmack, Katharine McPhee, Alyssa Diaz, Dustin Milligan, Sinqua Walls, and Joel David Moore
Directed By: David R. Ellis
Synopsis: Newly arrived at her family's lake-island cabin, college student Sara (Sara Paxton) and her friends prepare for a weekend of fun in the sun. But soon after they dive into the lake, football player Malik (Sinqua Walls) stumbles out of the water with a grievous wound. Thinking Malik is the victim of a freak accident, the friends pile into a tiny speedboat and head for the hospital. To their horror, they discover that they are surrounded by hundreds of massive, hungry sharks.
Domestic Box Office: $18,877,153/ Worldwide: $41,363,927
RT Score: 18%
My Thoughts: Shark Night would be that one movie every person in my grade will say it's scary, and that's enough to ask them for their opinions. Any other shark movie that's not Jaws is already doomed from the start, as this was unbearable to watch. Nothing is more unfrighten than a PG-13 horror with teenagers getting eaten by sharks that never passes the guilty pleasure mark. Those fans of shark-related entertainment won't find enjoyment when it's not scary, the performances are terrible (not even Sara Paxton couldn't save this), and the reason why the sharks are in there in the first place is so dumb. Thankfully, it was avoided by most people.
'Apollo 18'
Cast: Warren Christie, Lloyd Owen, and Ryan Robbins
Directed By: Gonzalo Lopez-Gallego
Synopsis: Apollo 17 was the last U.S.-sponsored lunar voyage — or was it? Hours of found footage, classified for decades, point to a subsequent moon mission — Apollo 18 — that ended very badly. Astronauts John Grey (Ryan Robbins), Nathan Walker (Lloyd Owen) and Benjamin Anderson (Warren Christie), on a mission to install radar scanners, discover a Soviet space capsule nearby. The men also discover a dead cosmonaut, and unfortunately for them, learn how he died.
Domestic Box Office: $17,687,709/ Worldwide: $26,236,153
RT Score: 23%
My Thoughts: A found-footage horror movie in space? Well, that sounds lame, and that's what I heard from those who've seen Apollo 18. But, unfortunately, this looks like it was trying too hard to bank off what Paranormal Activity accomplished with what I'm assumed bad scares and performances of making us believe this would happen on this mission to the moon. Just one of those dumps during Labor Day weekend to quickly forget about as time passes.
September 8: 'Contagion'
Cast: Marion Cotillard, Matt Damon, Laurence Fishburne, Jude Law, Gwyneth Paltrow, Kate Winslet, Bryan Cranston, Jennifer Ehle, and Sanaa Lathan
Directed By: Steven Soderburgh
Synopsis: When Beth Emhoff (Gwyneth Paltrow) returns to Minnesota from a Hong Kong business trip, she attributes the malaise she feels to jet lag. However, two days later, Beth is dead, and doctors tell her shocked husband (Matt Damon) that they have no idea what killed her. Soon, many others start to exhibit the same symptoms, and a global pandemic explodes. Doctors try to contain the lethal microbe, but society begins to collapse as a blogger (Jude Law) fans the flames of paranoia.
Domestic Box Office: $75,658,097/ Worldwide: $136,515,867
RT Score: 85%
My Thoughts: Who would've thought Contagion was the most extremely relevant movie over a decade later? Since we're still in this pandemic, so many re-watched or watched for the first time Steven Soderbergh's thriller about this deadly virus spreading over the globe. It's obvious why this was called 2011's companion piece to Outbreak when it puts you in a paranoia state thinking this could happen, and it still is. Soderbergh and writer Scott Z. Burns made a depiction of a sick world that's too realistic not to ignore when it's channeling fear for those trying to survive this fictional turn of events. We're seeing people talking about how to control it, how lives are being adjusted, and its accurate portrayal is a lot to take in. This has a star-studded ensemble, with Matt Damon, Jude Law, and Kate Winslet being the best out of everybody. It tends to be slow when you're following different storylines, and you have to be in a certain mood to watch this, but it's a surprise how Contagion can stay with you, and it's one I'll likely watch again see if it holds up.
'Warrior'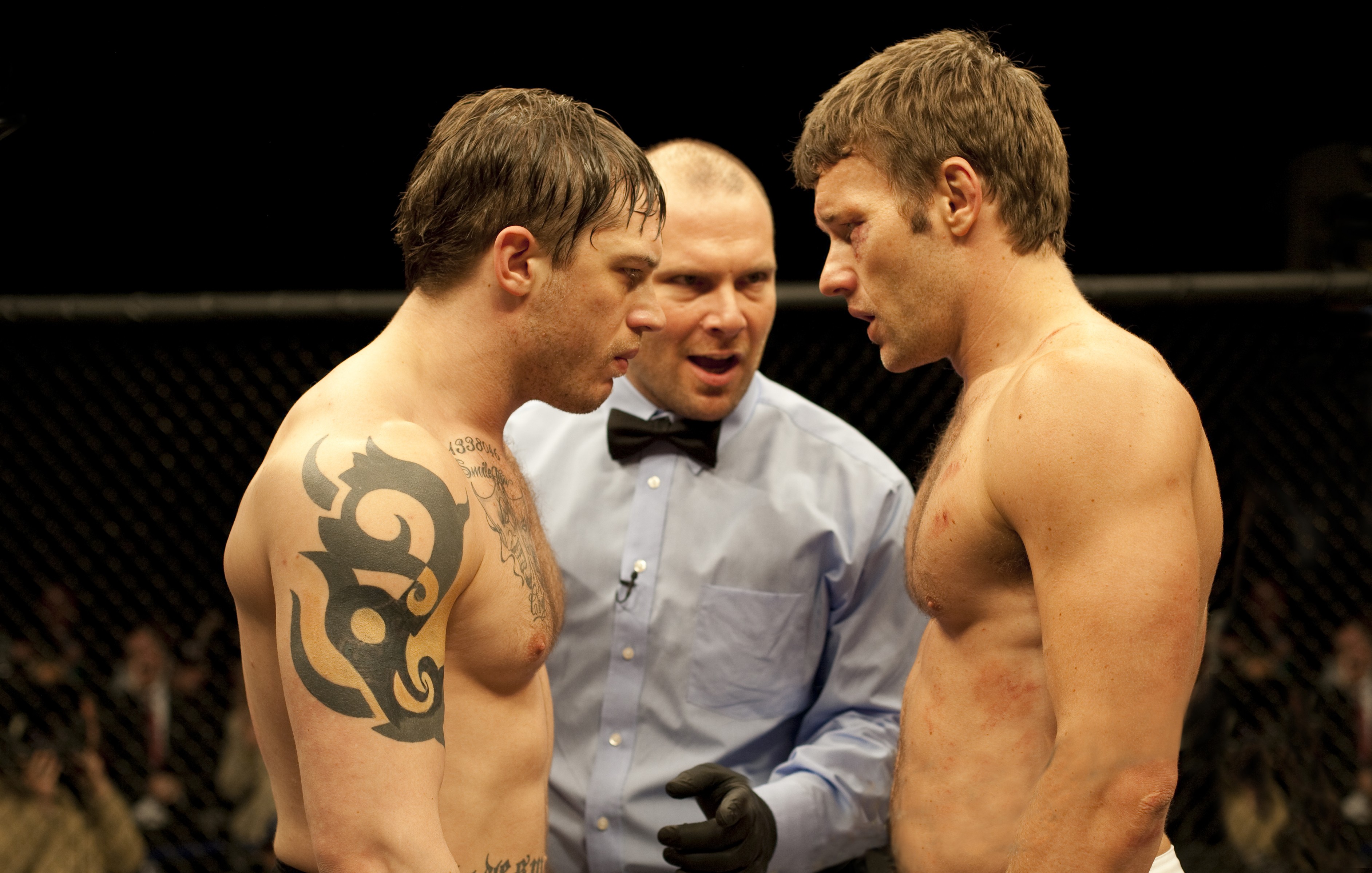 Cast: Joel Edgerton, Tom Hardy, Nick Nolte, Jennifer Morrison, and Frank Grillo
Directed By: Gavin O'Connor
Synopsis: An estranged family finds redemption in the unlikeliest of places: the MMA ring. Tommy (Tom Hardy), an ex-Marine with a tragic past, returns home and enlists his father (Nick Nolte), a recovering alcoholic and former wrestling coach, to train him for "Sparta," the biggest MMA tournament ever held. But when Tommy's underdog brother, Brendan (Joel Edgerton), fights his way into the tournament, the two brothers must finally confront each other and the forces that pulled them apart.
Domestic Box Office: $13,657,115/ Worldwide: $23,308,615
RT Score: 83%
My Thoughts: There has only been one sports drama everybody loves from the 2010s (besides Creed), and it's named Warrior. I didn't get to see this in theaters since it wasn't playing near me, but I watched it a few months later, and it's one of those films I like the more I think about it. Not only is this about MMA, but these estranged brothers are also fighting for what they love deeply. You can't get enough of Tom Hardy and Joel Edgerton's dual performance, but Nick Nolte, as their father, gives his best performance in years, earning him an Oscar nomination for Best Supporting Actor. Gavin O'Connor did an outstanding job in bringing another good sports film following 2004's Miracle from the fight scenes, writing, and ending that'll be emotional for anybody. Warrior was named one of the best of the year, and it's also been called the most underrated film.
'Bucky Larson: Born to Be a Star'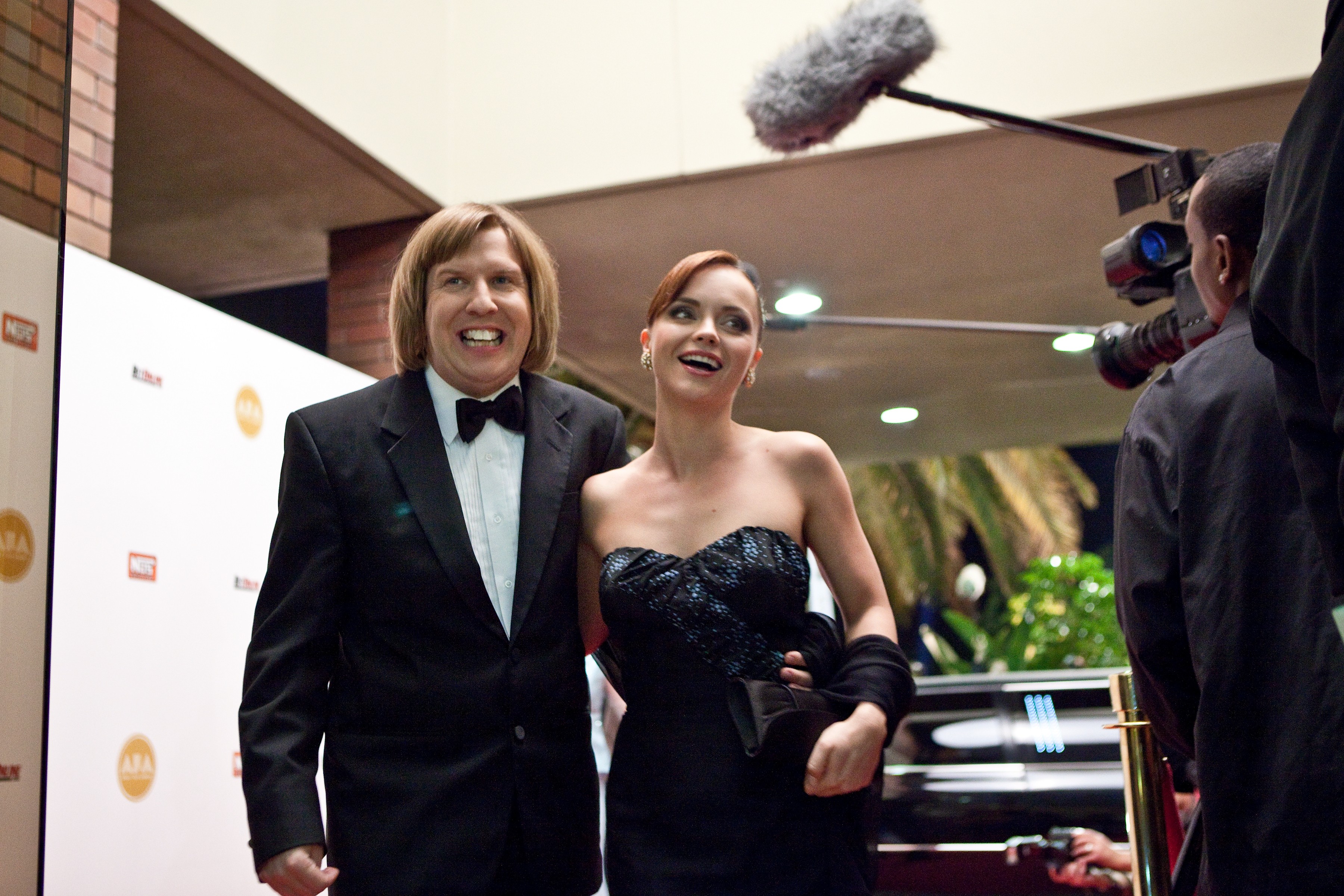 Cast: Nick Swardson, Christina Ricci, Stephen Dorff, and Don Johnson
Directed By: Tom Brady
Synopsis: Innocent Midwesterner Bucky Larson (Nick Swardson) works in a dead-end job as a grocery bagger and has never even kissed a girl. Obviously, his life is going nowhere. While watching a stag film with his buddies, he discovers that his conservative parents (Edward Herrmann, Miriam Flynn) were once porn stars. Convinced that he has found his true destiny, Bucky heads out to Hollywood to make it big in the adult-film business — even though his "qualifications" for the job come up short.
Domestic Box Office: $2,529,395/ Worldwide: $2,530,394
RT Score: 3%
My Thoughts: Was the world ready to see comedian Nick Swardson become a leading man with Bucky Larson: Born to Be a Star? Answer: No. I only saw the trailer for the Happy Madison produced-comedy and just right then to stay far, far away from this trainwreck. Almost anybody who saw this knew they weren't going to like it when what you're getting is a rip-off of Boogie Nights and A Star Is Born. I didn't want to see this not because it looks unfunny, but I don't find Swardson (who's also a co-writer) talented enough to be in these kinds of movies when he should stick to standup. But how they got Christina Ricci, Stephen Dorff, and Don Johnson is what I have questions about? How can you tell nobody cared about this? It was a box office bomb just making $2.5 million, it's regarded as one of the worst movies ever made, and it was nominated for six Razzies, including Worst Picture.
September 16: 'Drive'
Cast: Ryan Gosling, Carey Mulligan, Bryan Cranston, Christina Hendricks, Ron Perlman, Oscar Isaac, and Albert Brooks
Directed By: Nicolas Winding Refn
Synopsis: Driver is a skilled Hollywood stuntman who moonlights as a getaway driver for criminals. Though he projects an icy exterior, lately he's been warming up to a pretty neighbor named Irene and her young son, Benicio. When Irene's husband gets out of jail, he enlists Driver's help in a million-dollar heist. The job goes horribly wrong, and Driver must risk his life to protect Irene and Benicio from the vengeful masterminds behind the robbery.
Domestic Box Office: $35,061,555/ Worldwide: $76,976,666
RT Score: 93%
My Thoughts: In the ten years since Drive came out, it's definitely one of those dramas people love, calling it a masterpiece or hates it, calling it a boring arthouse feature. Want my opinion? Drive grew on me recently, and Nicolas Winding Refn's critical hit finally made me understand the fascinating it gained. While this wasn't going for an all-out action film as one would expect, it's more of a character study of a person trying to reevaluate his own that won't put him in danger. From the gorgeous cinematography, the performances from Ryan Gosling, Carey Mulligan, and Albert Brooks, and its retro-sounding soundtrack, Drive is excellent. However, how it didn't gain much awards love is beyond me. My Review—> RIGHT HERE
'The Lion King 3D'
Cast: Matthew Broderick, James Earl Jones, Jeremy Irons, Jonathan Taylor Thomas, Moira Kelly, Nathan Lane, Ernie Sabella, Rowan Atkinson, Robert Guillaume, Madge Sinclair, Whoopi Goldberg, Cheech Marin, and Jim Cummings.
Directed By: Rob Minkoff and Roger Allers
Synopsis: This Disney animated feature follows the adventures of the young lion Simba (Jonathan Taylor Thomas), the heir of his father, Mufasa (James Earl Jones). Simba's wicked uncle, Scar (Jeremy Irons), plots to usurp Mufasa's throne by luring father and son into a stampede of wildebeests. But Simba escapes, and only Mufasa is killed. Simba returns as an adult (Matthew Broderick) to take back his homeland from Scar with the help of his friends Timon (Nathan Lane) and Pumbaa (Ernie Sabella).
Domestic Box Office: $94,242,001/ Worldwide: $185,542,001
RT Score: 93%
My Thoughts: With Disney re-releasing The Lion King in 3D, I don't think anybody expected it to become a hit. Everybody knows it's one of the greatest animated films in cinema history and my second favorite animated film of all time. Still, I guess everyone wanted to see it on the big screen again, and parents want to share this with their children to when Disney was killing it in the '90s. Those who saw it in 3D said it didn't look too bad. After it was number one at the box office for two weeks straight, I wished I had seen it in theaters because it would've made me love it more than I already had when I was a kid. I owned the Special Edition VHS back in the day and remembered the music video for "Circle of Life" featuring Disney Channel stars. Unfortunately, not all of them went to have a singing career.
'Straw Dogs'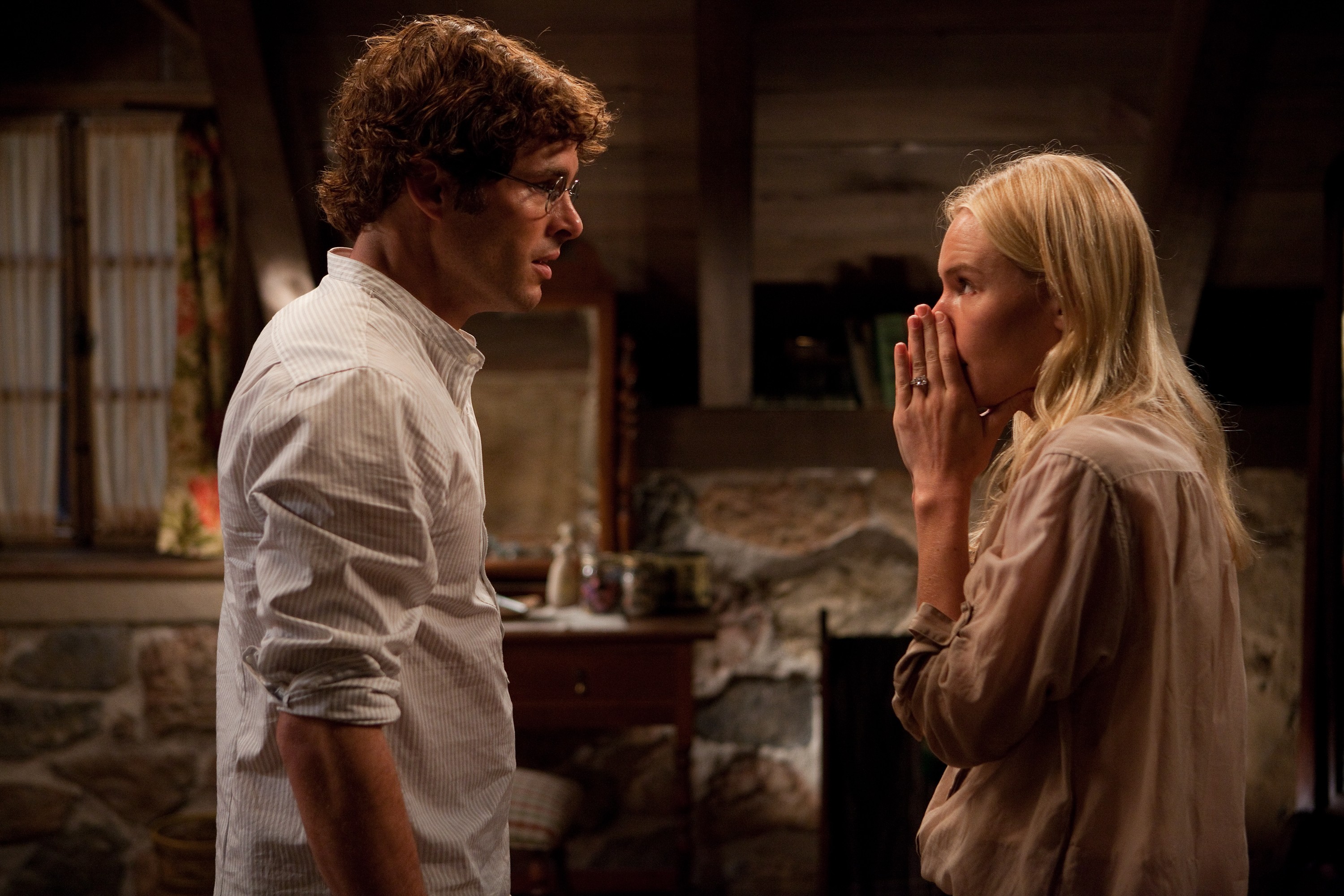 Cast: James Marsden, Kate Bosworth, Alexander Skarsgård, Dominic Purcell, Laz Alonso, Willa Holland, and James Woods
Directed By: Rob Lurie
Synopsis: Married couple David (James Marsden) and Amy (Kate Bosworth) move to her hometown of Blackwater, Miss., after her father's death. They have a plan to renovate Amy's old home and prepare it for sale while David works on his latest screenplay. However, the sophisticated couple's arrival stirs resentment and suspicion among the locals, especially from Charlie (Alexander Skarsgård), Amy's former boyfriend. Tension continues to build, leading to an extremely violent confrontation.
Domestic Box Office: $10,324,441/ Worldwide: $11,168,712
RT Score: 43%
My Thoughts: Straw Dogs is a remake of the controversial 1971 film with Dustin Hoffman based on Gordon Williams' novel. This is one I didn't know what to expect since my eyes never laid on the original. And it was not the way I wanted to spend my Sunday evening when I checked it out from the library. This was just another remake that didn't do anything for me. I assume this was made to be more violet and how can a man easily go down a dangerous path? If that's the reason, it manages to be boring and won't you in a decent mood once it's over. I thought James Marsan and Kate Bosworth's chemistry felt fake, while the best part of the entire movie was Alexander Skarsgard's performance as Charlie. Most of the runtime felt like an uncleaned version of Lakeview Terrace, and nothing too exciting happens until the third act. Even the disturbing moments were hard to sit through. The red necks are what you get from them without any subtly. Straw Dogs was largely forgettable since its box office numbers tell a lot.
'I Don't Know How She Does It'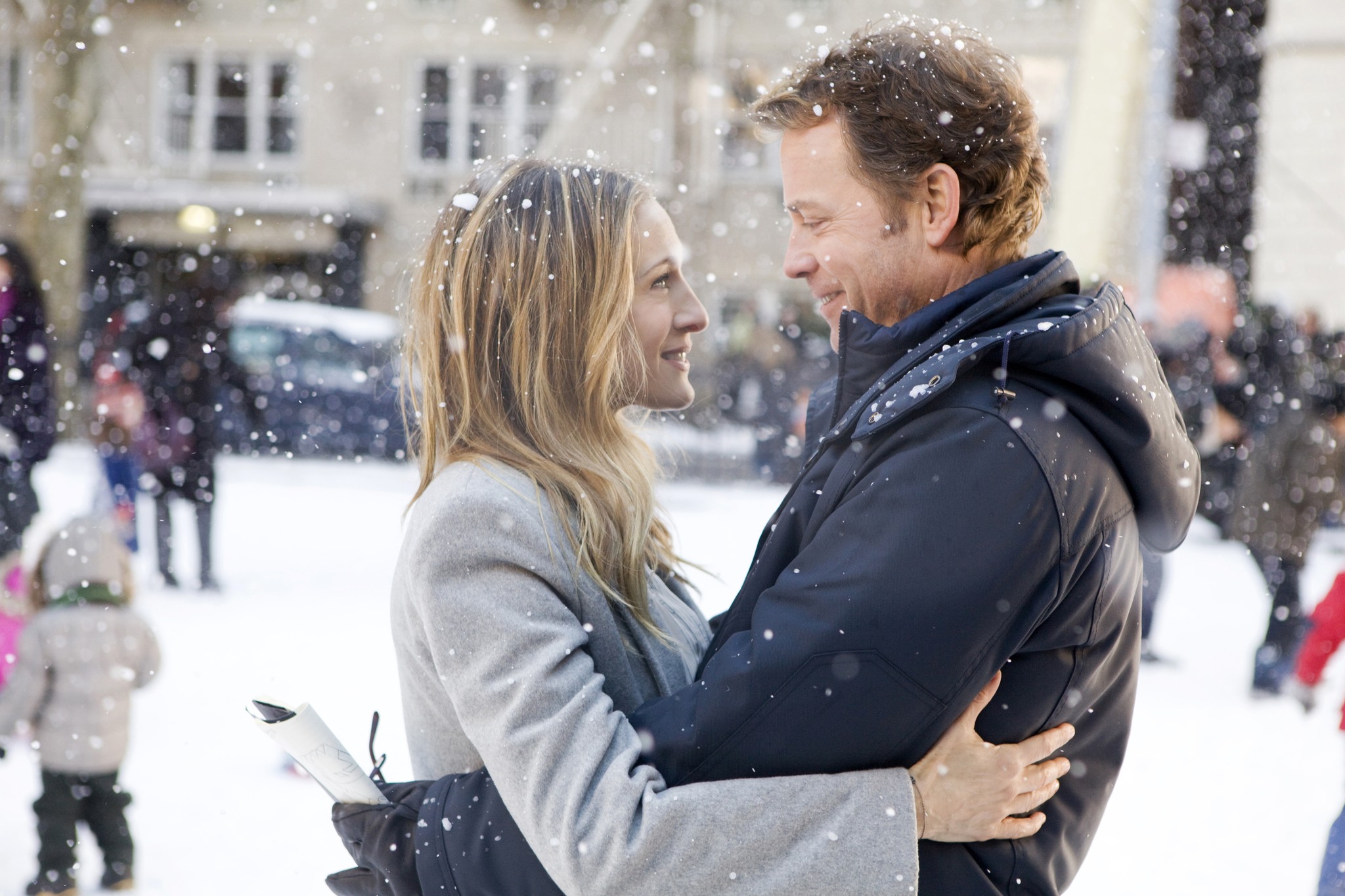 Cast: Sarah Jessica Parker, Pierce Brosnan, Greg Kinnear, Christina Hendricks, Kelsey Grammer, Seth Myers, Busy Phillips, and Olivia Munn
Directed By: Douglas McGrath
Synopsis: As an employee at a Boston-based financial firm, Kate Reddy (Sarah Jessica Parker) struggles daily to balance the demands of her high-powered career with the needs of her husband (Greg Kinnear) and children. When she gets an account that requires frequent trips to New York and her husband gets a new job, Kate finds herself spread even thinner. Complicating Kate's life even more is new business associate Jack Abelhammer (Pierce Brosnan), who throws temptation into the mix.
Domestic Box Office: $9,662,284/ Worldwide: $31,410,151
RT Score: 17%
My Thoughts: I didn't waste any time with I Don't Know How She Does It because it doesn't appeal to me. With Sarah Jessica Parker taking the lead, it would be easy to think this was some kind of spin-off of Sex and the City, but way less interesting. A played-out story of someone balancing the importance of work and family life. We've done this before. It doesn't look funny or has things new to say; the one thing I knew is I made the right call in staying away from this.
September 23: 'Moneyball'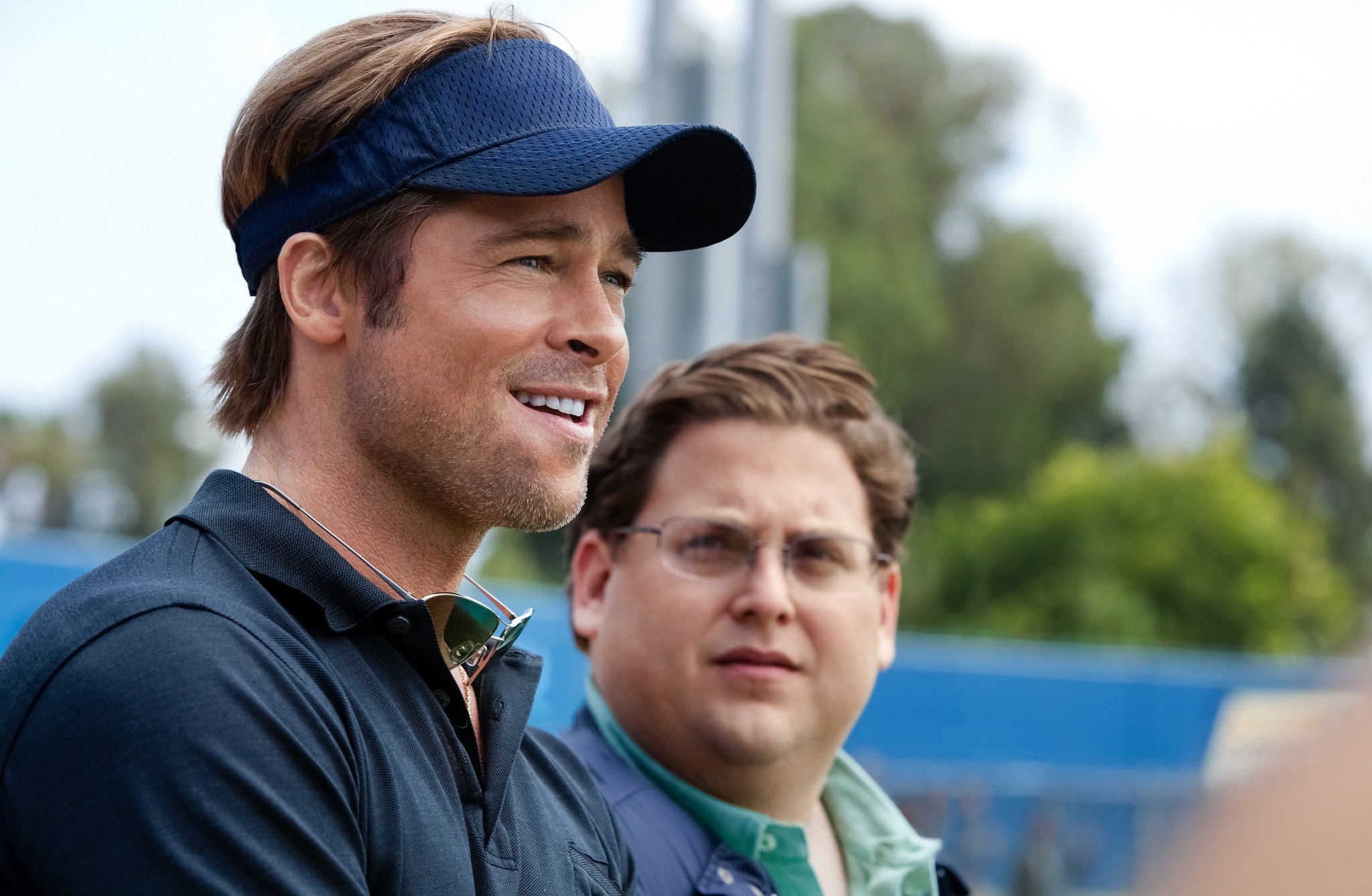 Cast: Brad Pitt, Jonah Hill, Phillip Seymour Hoffman, Robin Wright, Chris Pratt, and Kerris Dorsey
Directed By: Bennett Miller
Synopsis: Billy Beane (Brad Pitt), general manager of the Oakland A's, one day has an epiphany: Baseball's conventional wisdom is all wrong. Faced with a tight budget, Beane must reinvent his team by outsmarting the richer ball clubs. Joining forces with Ivy League graduate Peter Brand (Jonah Hill), Beane prepares to challenge old-school traditions. He recruits bargain-bin players whom the scouts have labeled as flawed, but have game-winning potential. Based on the book by Michael Lewis.
Domestic Box Office: $75,605,492/ Worldwide: $110,206,216
RT Score: 94%
My Thoughts: September gave us two good sports films, the other being Moneyball. For someone like it, it manages to be a fascinating baseball story using statistics to have the makings of turning the Oakland A's into a winning team. I'm someone who's not into sports or math, so it works here. Brad Pitt as Billy Beane was terrific in one of his best performances, and it was our first time seeing funnyman Jonah Hill in a dramatic role, which he nails as assistant general manager Peter Brand. There's some well-written dialogue, and it doesn't surprise me it came from writers Aaron Sorkin and Steve Zaillian, who adapted it from the novel. Sometimes it's slow in places where that's to expect from director Bennet Miller, and it could've been 20 minutes shorter. Nevertheless, Moneyball certainly is one of the most intelligent sports films to come out. It earned six Academy Award nominations, including Best Picture, Best Actor for Pitt, and Best Supporting Actor for Hill.
'Dolphin Tale'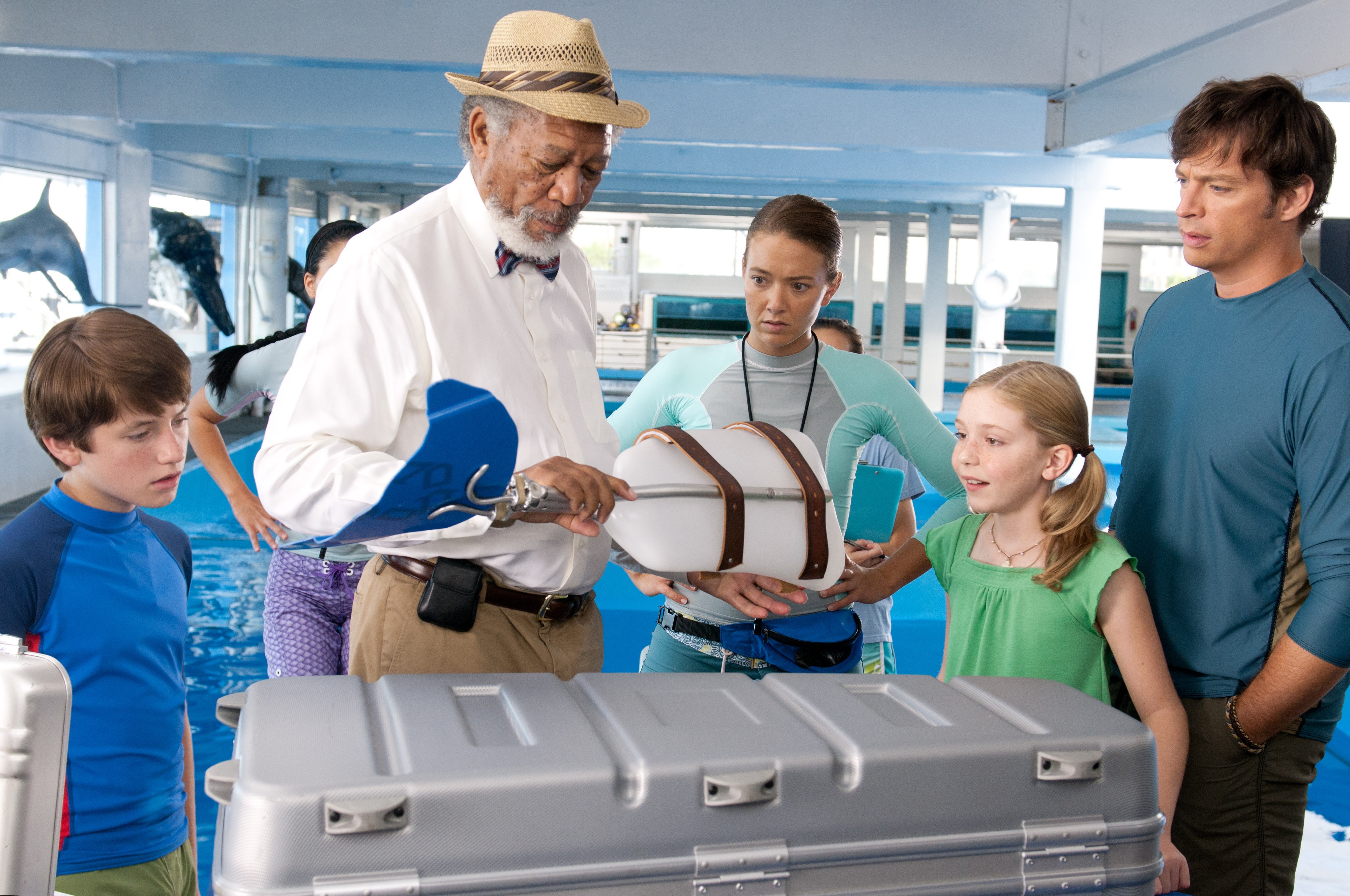 Cast: Harry Connick Jr., Ashley Judd, Nathan Gamble, Kris Kristofferson, Cozi Zuehlsdorff, and Morgan Freeman.
Directed By: Charles Martin Smith
Synopsis: While swimming free in the ocean, a young dolphin gets caught in a trap and severely damages her tail. Though she is rescued and transported to Clearwater Marine Hospital, her tail cannot be saved, and the prognosis is dire. What the dolphin, now named Winter, needs is a miracle. She gets that miracle in the form of a marine biologist (Harry Connick Jr.), a prosthetics designer (Morgan Freeman), and a devoted boy (Nathan Gamble), who find a way to help Winter swim again.
Domestic Box Office: $72,286,779/ Worldwide: $95,932,565
RT Score: 82%
My Thoughts: I talked to one of my students about Dolphin Tale about a month ago, and this is the type of movie made for dolphin lovers out there. Even though I knew this would be cheesy based on the actual story angle, I thought it was a touching watch where it's considered a better movie than Free Willy. The performances were good, even from Nathan Gamble and Winter the dolphin is too lovable to hate. It's the bond between them that works well in this. Dolphin Tale leans on fluff I was worried it wouldn't gravitate towards me, but it's just a family drama I didn't mind watching. For the parents who don't want to go to the aquarium to watch this instead. On its second weekend, it claimed the #1 spot, to everyone's surprise. A sequel came out three years later I can't remember much about.
'Killer Elite'
Cast: Jason Statham, Clive Owen, Robert De Niro, Yvonne Strahovski, Lachy Julme, Adewale Akinnuoye-Agbaje, and Ben Mendelsohn
Directed By: Gary McKendry
Synopsis: Danny Bryce (Jason Statham), one of the world's deadliest special-ops agents, returns from self-imposed exile after his mentor, Hunter (Robert De Niro) is captured. Danny reassembles his former team of skilled commandos to launch a rescue mission, and also to infiltrate the highly feared military unit, the British Special Air Service. The mission will not be easy, for Danny and his team must cut their way through Spike (Clive Owen) and a team of assassins known as the Feather Men.
Domestic Box Office: $25,124,966/ Worldwide: $57,084,522
RT Score: 28%
My Thoughts: All I could think about with Killer Elite, the first film under Open Road Films, is how an action movie with the likes of Jason Statham, Robert De Niro, and Clive Owen with a sweet mustache ended up being not all that good. As entertaining as it wants to be, it has a difficult time trying to understand what's going on since it ultimately becomes very dull, and this is the second Statham movie in 2011 (the other being The Mechanic) to do so. The three actors do a decent job in their scenes together, but Killer Elite has a hard time grabbing your attention, poorly constructed. Not even the most prominent action fans will find it alright.
'Abduction'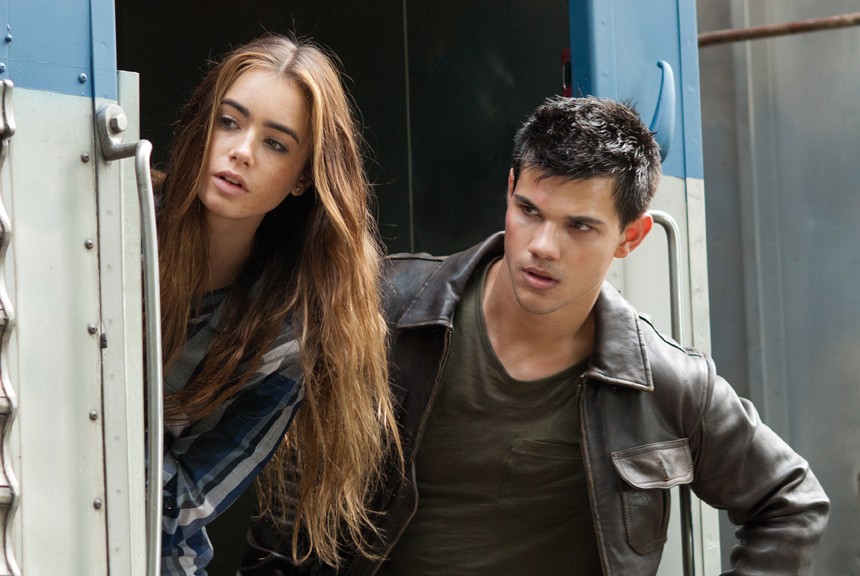 Cast: Taylor Lautner, Lily Collins, Alfred Molina, Jason Isaacs, Maria Bello, and Sigourney Weaver
Directed By: John Singleton
Synopsis: For many years, Nathan Harper (Taylor Lautner) has had the uneasy feeling that life with his family isn't quite what it seems. His fears come true when he finds a picture of himself as a youngster on a missing-persons website, proof that the people he's called mom and dad his whole life are not his real parents. As he draws close to uncovering his true identity, Nathan becomes the target of assassins, forcing him to flee with his neighbor, Karen (Lily Collins), the only person he can now trust.
Domestic Box Office: $28,087,155/ Worldwide: $82,087,155
RT Score: 5%
My Thoughts: Abduction is one of the worst movies I saw in theaters that year. But what upsets me is that this was John Singleton's last directed movie before his 2019 death. What made him want to helm a bland action movie? This was meant to be Taylor Lautner's big step forward outside Twilight, and all is needed evidence why he's always been a terrible actor in my mind. You'd hope to be in for a thrilling to be a total surprise, but you'll have more fun being kidnapped than finishing this. For Singleton and its bad script, nothing could be saved from everybody involved dealing with the uninspiring action and unengaging chemistry between Lautner and Lily Collins. A Bourne Identity for teenagers it failed to become. You can't take Abduction seriously when Lautner's Razzie nominated performance will put you to sleep. Consider yourself lucky if you have never seen this.
September 30: '50/50′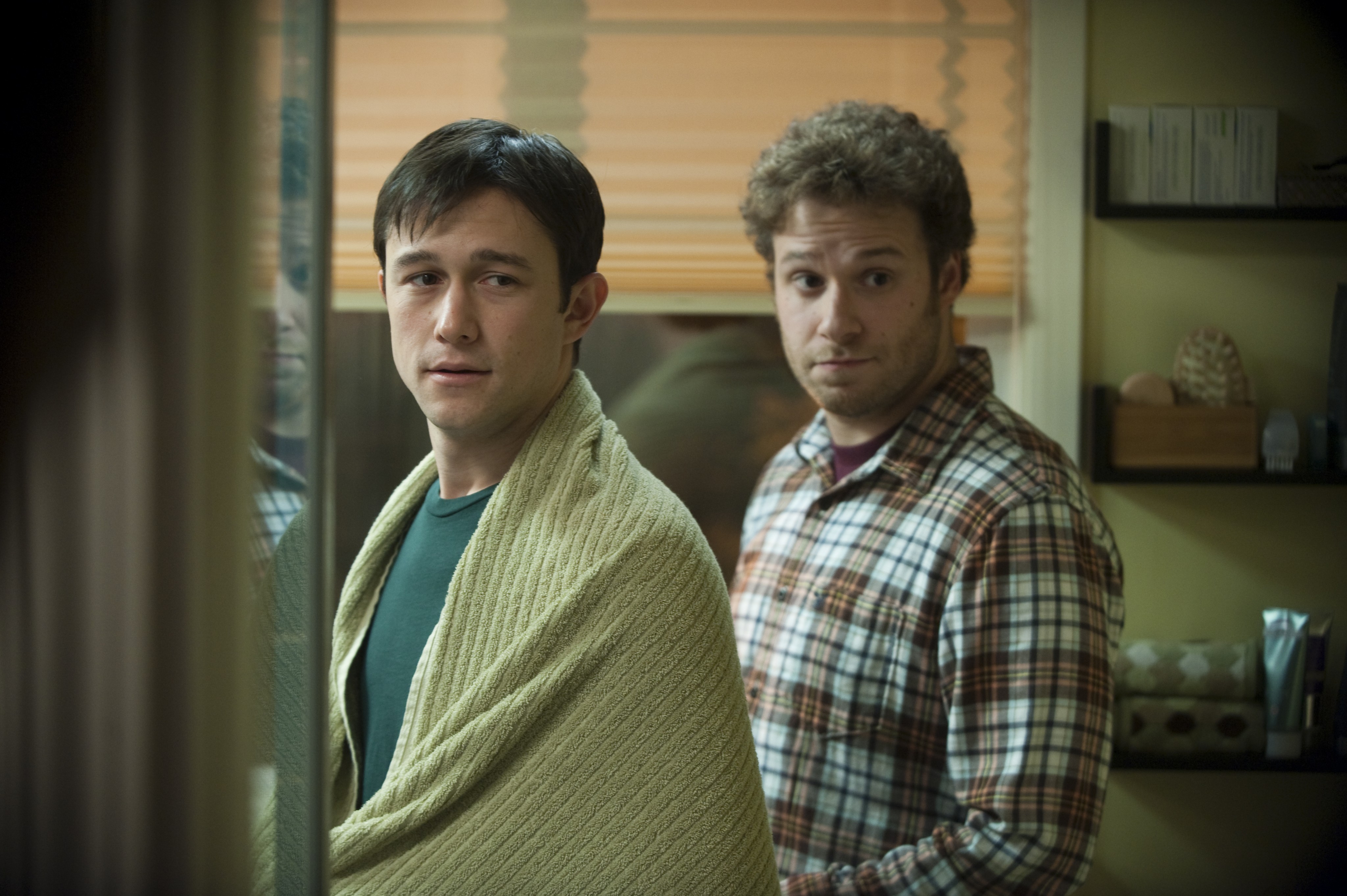 Cast: Joseph Gordon-Levitt, Seth Rogen, Anna Kendrick, Bryce Dallas Howard, and Anjelica Huston
Directed By: Jonathan Levine
Synopsis: Adam Lerner (Joseph Gordon-Levitt) has always tried to take good care of his health, so it comes as a cruel surprise when he learns that he has malignant tumors along his spine. His doctor gives him a 50/50 chance of survival, but Adam tries to remain upbeat, though his mother (Anjelica Huston) and his friend Kyle (Seth Rogen), react badly to the news. Adam starts seeing a therapist (Anna Kendrick), but their relationship threatens to cross the boundary between doctor and patient.
Domestic Box Office: $35,014,192/ Worldwide: $41,097,853
RT Score: 93%
My Thoughts: 50/50 is the best film in September, and I didn't even see it in theaters when it came out. This was right up the Academy's alley that got completely ignored. Why? For being a story having its attention of the character's chances of beating cancer, it could've not been appealing. But thanks to Will Reiser's script and the direction from Jonathan Levine, 50/50 will connect to those who've been in Adam's place and has or is currently dealing with cancer. Joseph Gordon-Levitt gave possibly my favorite performance of the year (and of his career) as Adam. The rest of the ensemble, from Seth Rogen to Anna Kendrick, worked tremendously alongside Gordon-Levitt. If you haven't seen it, please put this on your watchlist right away. My Review—> RIGHT HERE
'What's Your Number?'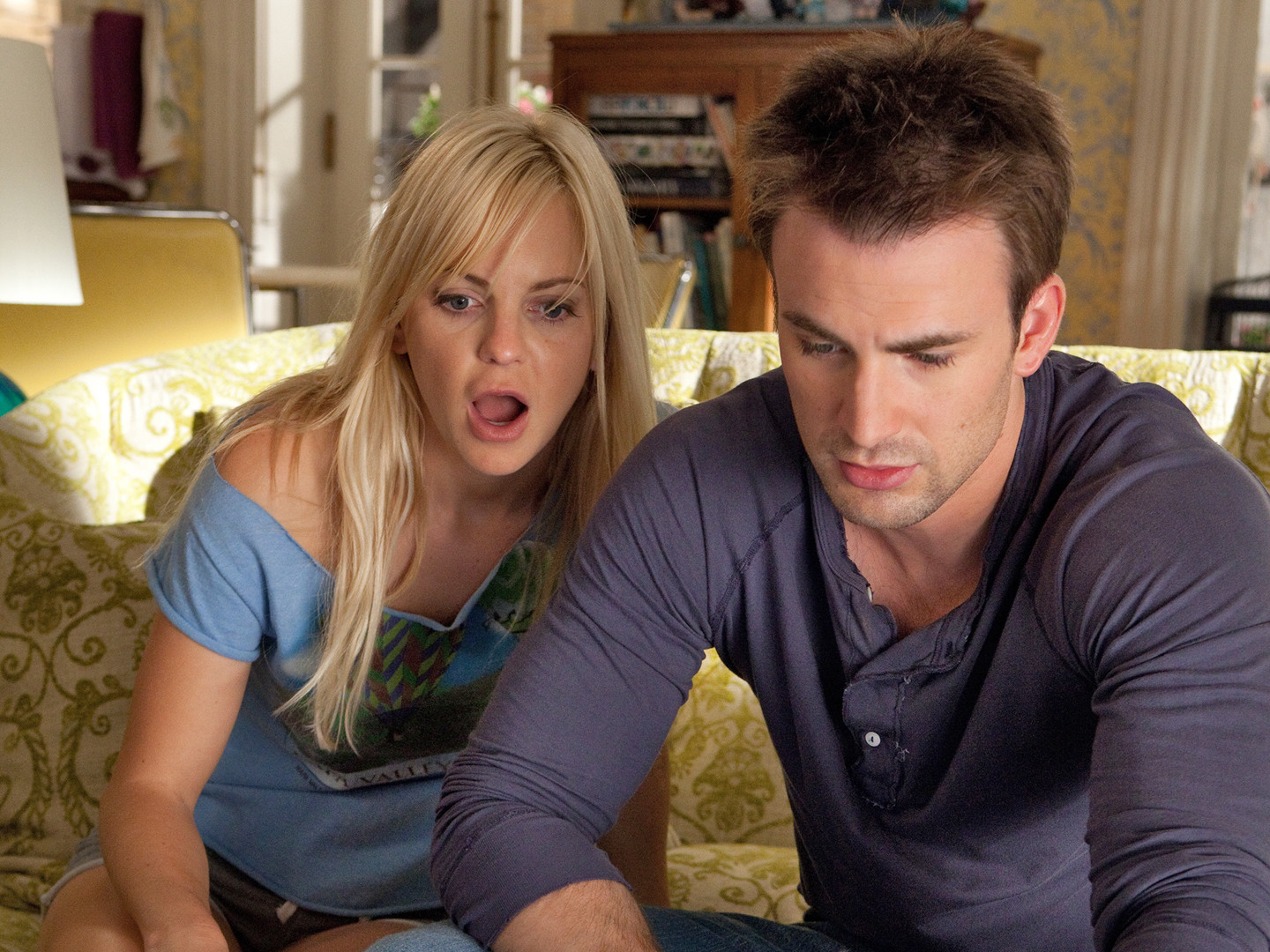 Cast: Anna Faris, Chris Evans, Ari Graynor, Blythe Danner, Ed Begley, Jr., and Oliver Jackson-Cohen
Directed By: Mark Mylod
Synopsis: Ally Darling (Anna Faris) is realizing she's a little lost in life. Her latest romance has just fizzled out, and she's just been fired from her marketing job. Then she reads an eye-opening magazine article that warns that 96 percent of women who've been with 20 or more lovers are unlikely to find a husband. Determined to turn her life around and prove the article wrong, Ally embarks on a mission to find the perfect mate from among her numerous ex-boyfriends.
Domestic Box Office: $14,011,084/ Worldwide: $30,426,096
RT Score: 23%
My Thoughts: For romantic comedy enthusiasts, they might say What's Your Number? is deserving to be underrated for just being a sweet movie. I so wished this was so much better-given everything behind it. I think what works is Anna Farris' personality and likable chemistry with Chris Evans, but the movie lacks big laughs, and it's a very formulaic rom-com that'll be tiring to some. It's an Anna Farris comedy, and it consists of two laughs while the rest of the cast is mostly wasted? The charm merely lands at a 4. One of the things I took away was this song called "Holding a Heart" by A Girl Named Toby that played during a wedding ceremony; I never got sick of listening to it.
'Dream House'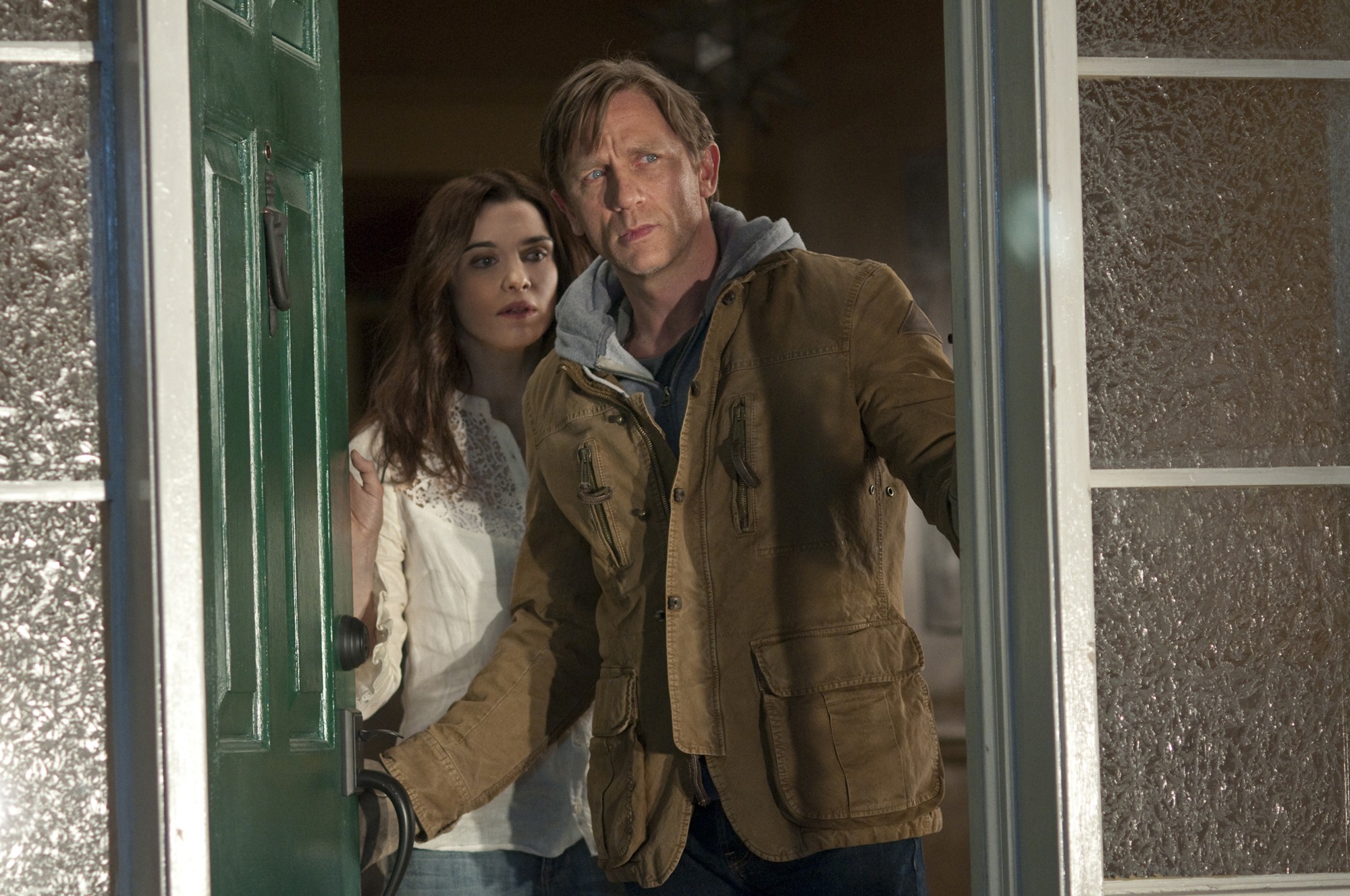 Cast: Daniel Craig, Rachel Weisz, Naomi Watts, Marton Csokas, Elias Koteas, and Jane Alexander
Directed By: Jim Sheridan
Synopsis: Publisher Will Atenton (Daniel Craig) quits a lucrative job in New York to relocate his wife, Libby (Rachel Weisz), and their daughters to a quaint town in New England. As they settle into their home, however, the Atentons discover that a woman and her children were murdered there, and the surviving husband is the town's prime suspect. With help from a neighbor (Naomi Watts) who was close to the murdered family, Will pieces together a horrifying chain of events.
Domestic Box Office: $21,302,340/ Worldwide: $39,984,400
RT Score: 6%
My Thoughts: Did I ever see Dream House? I so didn't care to because this trailer does a perfect job at giving away plot details. Even if it didn't happen, I find it hard to find anything in here intriguing. Those who saw it said it wasn't scary and not good enough to watch on cable. There's good news and bad news about Dream House, though: The bad news is that director Jim Sheridan wanted to take his name off the movie after his relationship with Morgan Creek Productions. The good news is that Daniel Craig and Rachel Weitz fell in love, and even they didn't like the movie either.
'Take Shelter'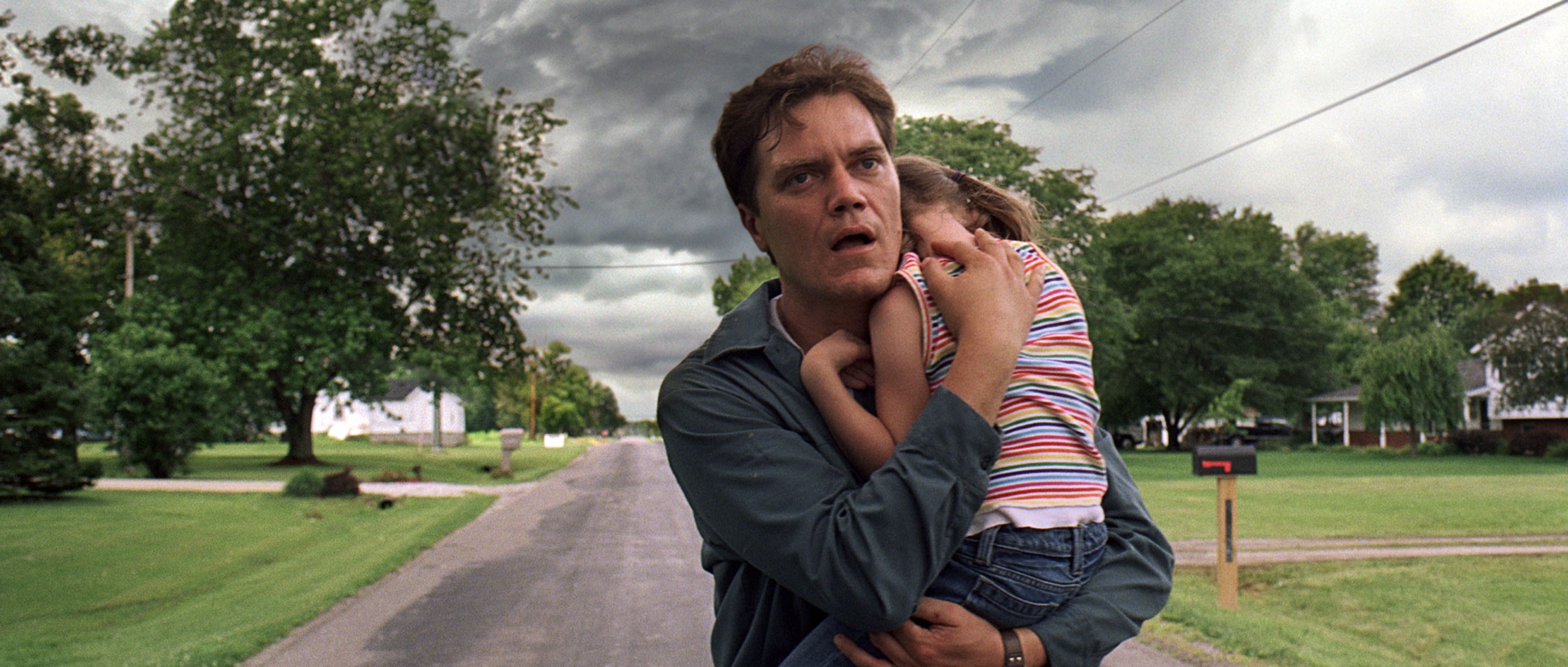 Cast: Michael Shannon, Jessica Chastain, Shea Whigham, Katy Mixon, and Kathy Baker
Directed By: Jeff Nichols
Synopsis: Curtis LaForche (Michael Shannon) lives in a small Ohio town with his loving wife (Jessica Chastain) and hearing-impaired daughter (Tova Stewart). Though money is tight, he and his family are very happy. But then, Curtis begins having terrifying dreams about an apocalypse that threatens them all. Rather than confiding in Samantha, he begins building a storm shelter in the backyard, and his strange behavior causes tension in their marriage and the surrounding community.
Domestic Box Office: $1,730,296/ Worldwide: $3,741,098
RT Score: 92%
My Thoughts: Take Shelter has been on my watchlist for a few years, and I still haven't checked out Jeff Nichols' second feature starring Michael Shannon, which many have said to be his best performance. Premiering at Sundance, the slow-burn story almost implies today where Shannon's character has this paranoid feeling that the world could end and the people in his town think he's gone crazy. Have you seen it? I'm still curious to watch it.