As we move into spring, you're in for another monthly installment of Movie Time Capsule- Remember These Movies, where I talk about the movies that came out in theaters ten years ago, if we want to remember them fondly.
It's hard to believe it's been a whole freakin' year since the pandemic took place, and it's quite difficult to remember what happened during and before everything hit the fan. I can't even remember what I was doing last March since it was such a blur after the third week. Hopefully, the world gets a little better in the next couple of months with more people getting vaccinated.
Around this time ten years ago, I was on spring break and this was also when I started wearing glasses, which I still do now, especially when I watching television or going to the movies. This was also around the time I watched The Departed for the first time. Man, what a film. The satisfying thing about March is that we were finally getting some good movies that were worth the time and money. 

Does any of these sound familiar? Let's take a throwback to what March have us:

March 4: 'Rango'
Cast: Johnny Depp, Isla Fisher, Bill Nighy, Abigail Breslin, Alfred Molina, Harry Dean Stanton, Ray Winstone, Timothy Olyphant, Stephen Root, and Ned Beatty
Directed By: Gore Verbinski
Synopsis: A chameleon (Johnny Depp) who has lived as a sheltered family pet finds himself in the grip of an identity crisis. Rango wonders how to stand out when it is his nature to blend in. When he accidentally winds up in a frontier town called Dirt, he takes the first step on a transformational journey as the town's new sheriff. Though at first Rango only role-plays, a series of thrilling situations and outrageous encounters forces him to become a real hero.
Domestic Box Office: $123,477,607
RT Score: 88%
My Thoughts: You wouldn't think Rango is a Nickelodeon movie from the look of it, but it is. And honestly, it might be their best movie to date. I really like Rango. Gore Verbinski's animated adventure with Johnny Depp voicing a eccentric chameleon was better than I imagined. This one is more aimed at adults than children when it unexpectedly turns into a western that delivered the humor to suit all. Does it come across as odd? Sure it does, but how can you not become enamored by the beautiful, almost realistic animation, a tale of someone wanting to be brave to prove to themselves, and Depp not playing an annoying character? It all culminates in an entertaining feature that has been forgotten over the years. The best way to describe this is a kid's take of Fear and Loathing in Las Vegas that isn't too weird. Rango is definitely a fun time for all, which is why it won the Oscar for Best Animated Feature at the 83rd Academy Awards.
'The Adjustment Bureau'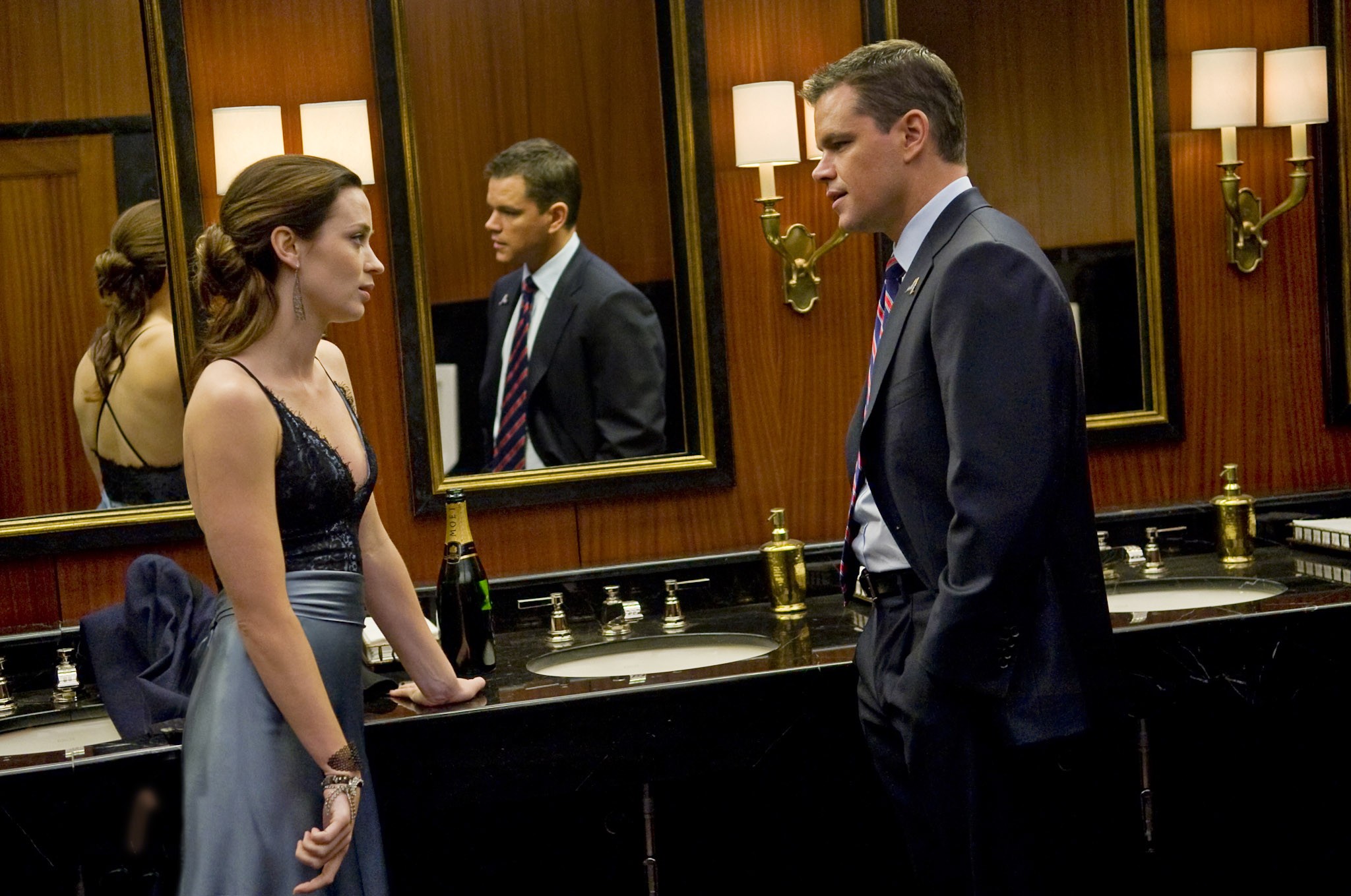 Cast: Matt Damon, Emily Blunt, Anthony Mackie, John Slattery, and Terence Stamp
Directed By: George Nolfi
Synopsis: Just as he is on the brink of winning a Senate seat, politician David Norris (Matt Damon) meets a ballerina named Elise Sellas (Emily Blunt). Though David is instantly smitten, mysterious men conspire to keep him away from the beautiful dancer. David learns that he is facing the powerful agents of Fate itself, and glimpsing the future laid out for him, must either accept a predetermined path that does not include Elise or else defy Fate to be with her.
Domestic Box Office:$62,495,645
RT Score: 71%
My Thoughts: One of the most underrated movies to come out in 2011 is The Adjustment Bureau. I can't believe I missed seeing this in theaters, but I rented from Blockbuster later on. We don't see this get mentioned a lot with other Philip K. Dick adaptations, and while it's not my favorite, you're engaged thoroughly with this sci-fi romance. For one, leads Matt Damon and Emily Blunt were terrific together on screen, which made me wonder why they made nothing else? What I didn't understand on the first viewing and do now is pushing on the themes of free will and fate. It's two movies in one, and you're able to get a sense of philosophical thinking of how we're able to control our own life and change it for the better. George Nolfi makes us question the reality of how we live while asking if the freedom of choice is worth it for someone special. You know a movie's good when it gets to thinking, and maybe even paranoid. The Adjustment Bureau might not hit every mark in its path, but it's a cleverly smart and inventive sci-fi thriller with two talented actors to carry through it.
'Take Me Home Tonight'
Cast: Topher Grace, Anna Faris, Dan Fogler, Teresa Palmer, Chris Pratt, Michael Biehn, Lucy Punch, Demetri Martin, and Michael Ian Black
Directed By: Michael Dowse
Synopsis: Recent MIT grad Matt Franklin (Topher Grace) should be well on his way to a successful career at a Fortune 500 company, but instead, he rebels against maturity by taking a job at a video store. Matt rethinks his position when his unrequited high-school crush, Tori (Teresa Palmer), walks in and invites him to an end-of-summer party. With the help of his twin sister (Anna Faris) and his best friend (Dan Fogler), Matt hatches a plan to change the course of his life.
Domestic Box Office:$6,928,068
RT Score: 28%
My Thoughts: Does anybody when Take Me Home Tonight was supposed to come out a few years prior before they shelved it? I did, and it took them a long time to release it, which is why it doesn't deliver the goods as one would think. The performances of Topher Grace and Anna Faris weren't too bad, but despite its 80s setting, it's not all that funny and it's not the most original teen movie we have. Are you going to expect the guy to pine after his high school crush, drugs, and everything crazy to happen all in one night? That's a given, but sure. It hinges more on the forgettable side when it just offers nothing new. When it wants to be the next Can't Hardly Wait of Superbad, sometimes it ain't much else. It gets points for the soundtrack but also loses half for not putting in Eddie Money's "Take Me Home Tonight" despite being the movie's title. It's fun to relive the 80s, but Take Me Home Tonight doesn't have all the coolness to have this throwback comedy work.
'Beastly'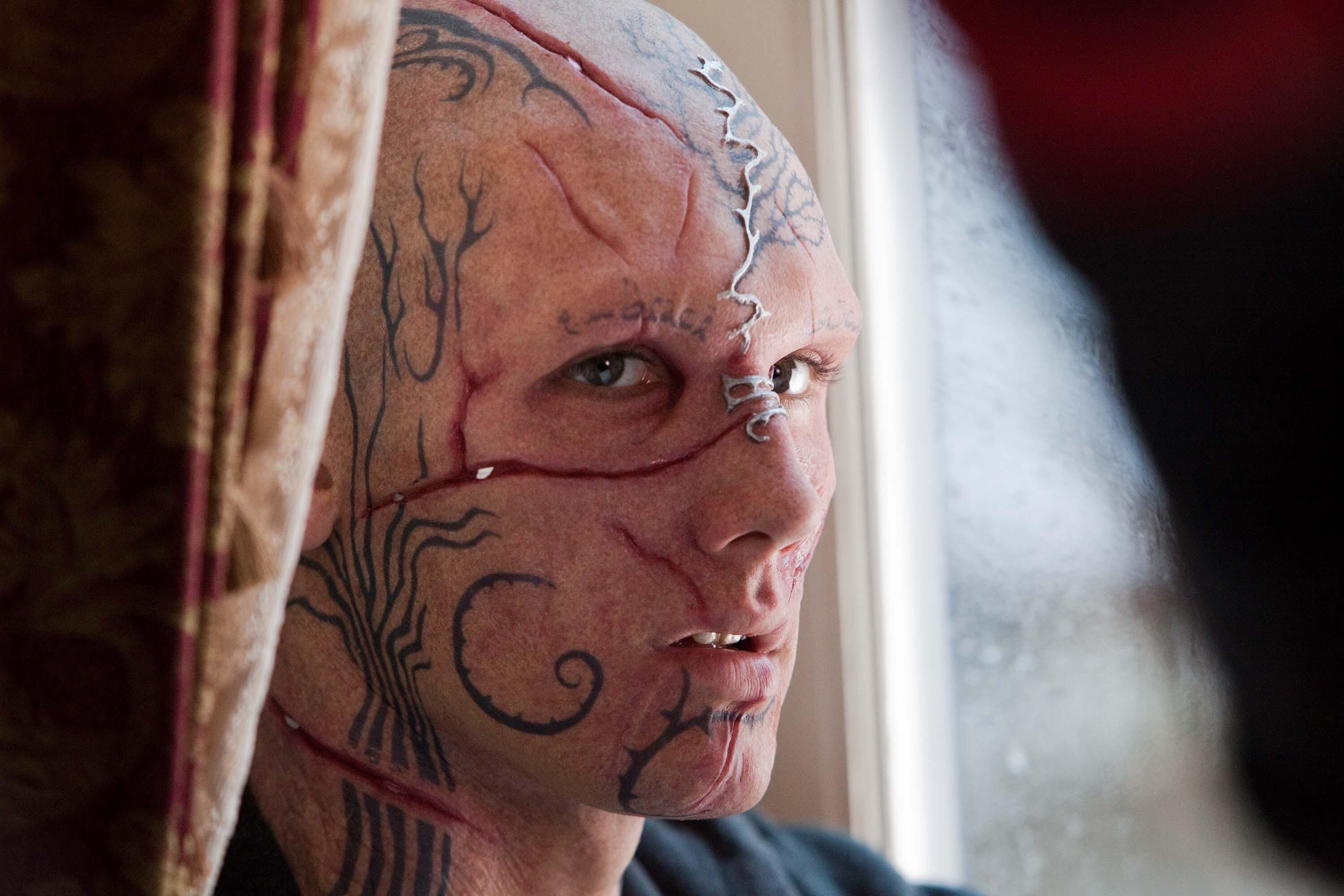 Cast: Alex Pettyfer, Vanessa Hudgens, Mary-Kate Olsen, Neil Patrick Harris, LisaGay Hamilton, and Peter Krause
Directed By: Daniel Barnz
Synopsis: An arrogant and cruel student, prone to humiliating unattractive classmates, is cursed by someone he hurts and physically transformed into everything he despises. The only solution to the curse is to find someone that will love him as he is.
Domestic Box Office:$27,865,571
RT Score: 21%
My Thoughts: Ever wanted to see The CW's take on the Beauty and the Beast storyline? You got Beastly, and what else is there. I watched this at the beginning of my freshman of college when I was with some girls in their dorm while eating Chinese food. That's all I remembered because I don't recall paying attention to the movie. From what I can, it was a very bland movie when I couldn't get past Alex Pettyfer's performance or a stupid romance between him and Vanessa Hudgens not worth caring about.
March 11: 'Battle: Los Angeles'
Cast: Aaron Eckhart, Michelle Rodriguez, Ramon Rodriguez, Bridget Moynahan, Ne-Yo, and Michael Peña
Directed By: Jonathan Liebesman
Synopsis: For many years, humans have reported various UFO sightings around the world, fueling speculation about the existence of life on other worlds. In 2011, mankind learns the truth the hard way when alien invaders attack. One by one, the world's great cities fall, leaving Los Angeles as the battleground for humanity's last stand. It's up to a Marine staff sergeant (Aaron Eckhart) and his platoon to draw a line in the sand against a powerful enemy unlike any previously encountered.
Domestic Box Office: $83,552,429
RT Score: 36%
My Thoughts: The excitement was real for Battle: Los Angeles when the trailers came out. We were all expecting this to become the next big alien invasion movie to blow our minds. It wasn't, because it was a total letdown. Not that I was expecting this to be a hardcore Oscar contender; all I wanted was to get from this was a good time. Rarely did this effectively used its premise when the action never gets exciting when you couldn't tell what's going on, it's boring, and it's like playing through a bad video game that's too loud to finish. The only character worth caring about was Aaron Eckhart, while everybody else doesn't matter, especially when they're centered around a cliché storyline. Battle: Los Angeles disappointed me so much, I blocked it entirely from my head. Not a good movie, sue me.
'Red Riding Hood'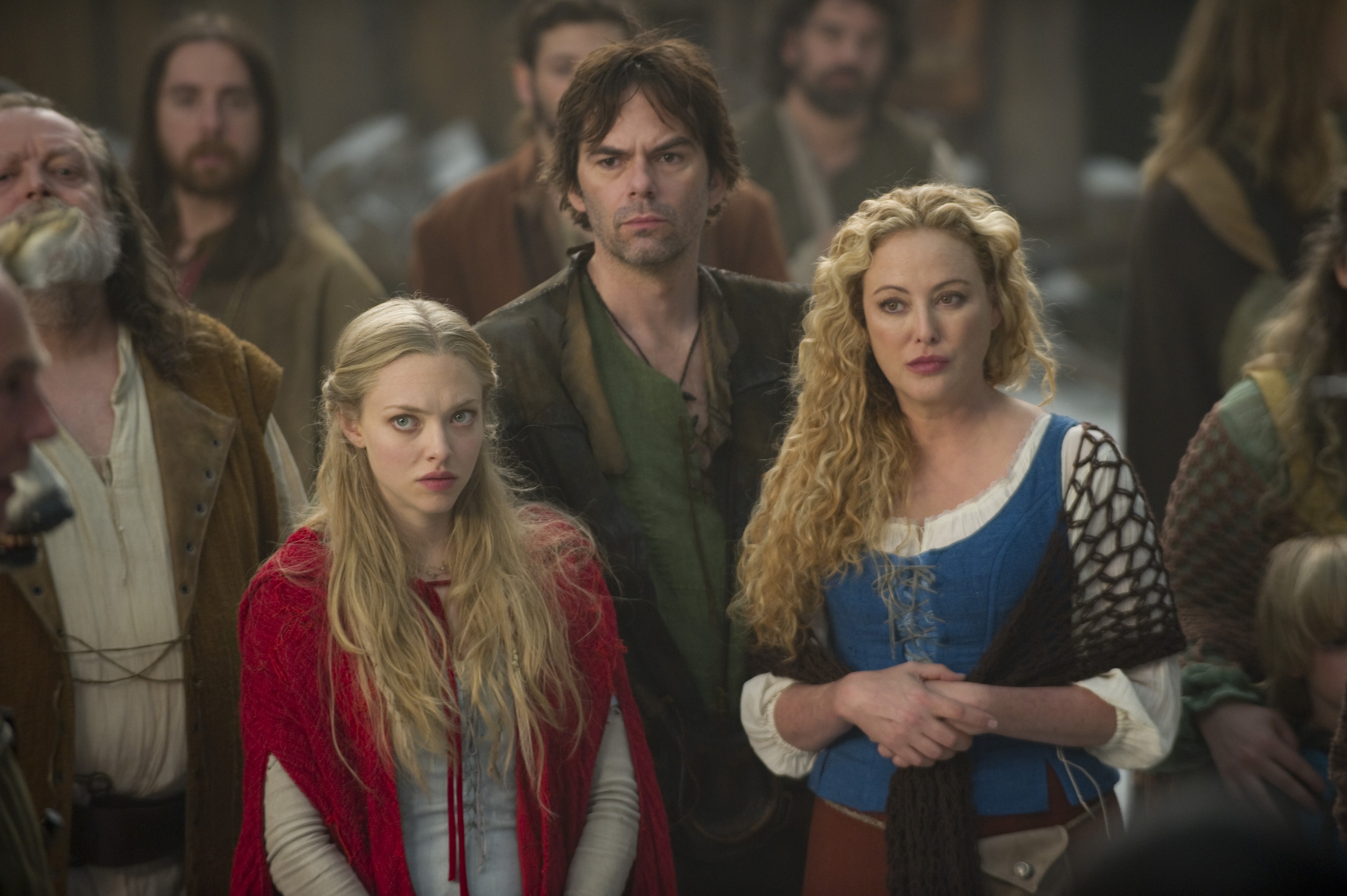 Cast: Amanda Seyfried, Gary Oldman, Billy Burke, Shiloh Fernandez, Max Irons, Virginia Madsen, Lukas Haas, and Julie Christie
Directed By: Catherine Hardwicke
Synopsis: Young Valerie (Amanda Seyfried) feels torn between two men. She loves Peter, but her parents intend that she marry wealthy Henry. Valerie and Peter are going to run away together, but her sister is killed by a werewolf before they can put their plan into action. The villagers call on the help of Father Solomon (Gary Oldman), a famous monster hunter who warns that the beast takes human form by day. Then Valerie suspects that the werewolf is someone she loves.
Domestic Box Office: $37,662,162
RT Score: 10%
My Thoughts: I'm curious what the people at Warner Bros. were smoking to how Red Riding Hood got made. The early 2010s was seeing classic fairytale stories turned into almost edgy and dark versions to audiences, but this was the worst out of all of them, even with a mystery behind it. My question is why director Catherine Hardwicke moved on from Twilight to another horror drama that's the same, only with a big bad Wolf? Well, I can tell you this does nothing but take itself so seriously, no thanks to the awful screenplay with dumb scares and waste perfectly good talents like Amanda Seyfried and Gary Oldman, who would re-team nine years later with Mank. Everything felt fake from the production design, the forced love triangle, and the truth of who's the real wolf. It's not Seyfried, by the way. Plus, it was a drag to sit through.
Dreadful because of the poor story, Red Riding Hood tried too hard to revamp the classic tale that no one will appreciate. A combination of Twilight and The Village that stinks.
'Mars Needs Moms'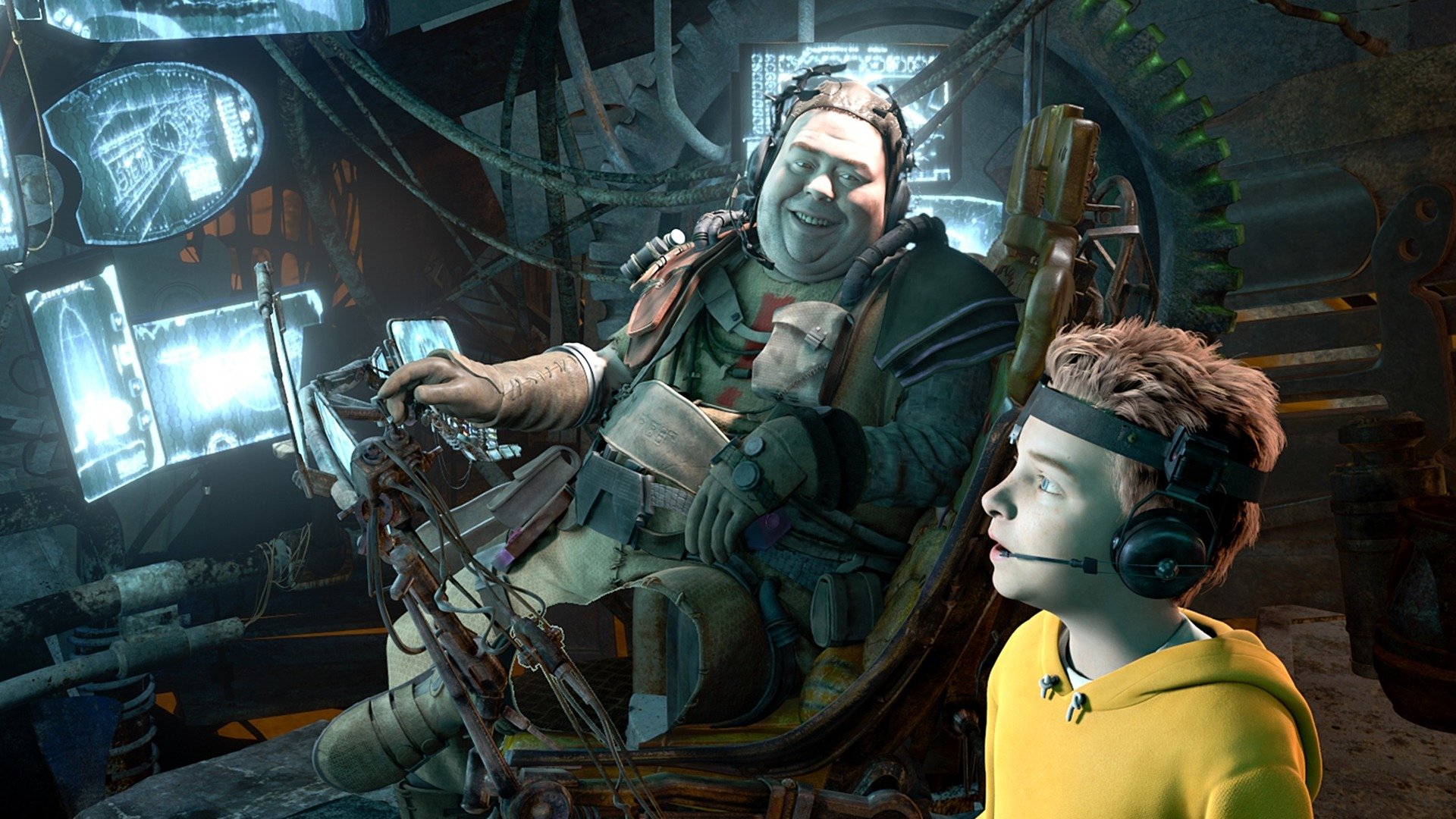 Cast: Seth Green (motion-capture)/ Seth Dusky (voice), Dan Fogler, Joan Cusack, Elisabeth Harnois, Mindy Sterling, and Tom Everett Scott
Directed By: Simon Wells
Synopsis: Milo is a 9-year-old boy who has a lot on his mind; he has monster movies to watch, comic books to read and all other kinds of fun stuff to accomplish. He definitely does not have time to do homework or eat his vegetables. He's getting tired of his mom nagging him to do these things, and his mom is tired of nagging. But just as Milo is telling his mom that life would be more fun without her, Martians kidnap her. Milo stows away on their spaceship, determined to launch a rescue.
Domestic Box Office: $21,392,758
RT Score: 37%
My Thoughts: Mars Needs Moms is one of those movies you loosely remember watching when it first came out and thought it wasn't very good, but as you look back years later, you realize it's a mess. The premise sounded good enough for the book by Berkeley Breathed, but was it good enough to put it to screen to all to like? No, it wasn't. Seeing the partnership of director Simon Wells and producer Robert Zemeckis had mild potential, yet all this turned out to be was a lame movie that children wouldn't even enjoy and motion-capture animation that looks unimpressive, even for 2011. The characters aren't that important enough to care for them, it's not funny, and when it tried to bring in the heart, it was too little, too late. And I was so mad they didn't use Seth Green's voice by replacing him with someone younger. To quote RebelTaxi, "Release the Seth Green Cut!" The lesson to get from this realizing your mothers love you. Duh.

This was one of Disney's biggest box office flops of all-time, only grossing $39 million worldwide on a $150 million budget. Because of that, ImageMovers Digital, who also did 2009's A Christmas Carol, shut down after its release, which meant canceling projects, including a Yellow Submarine remake I was looking forward to. Thanks a lot, Mars Needs Moms. You know it's not a good sign when I snuck into the theater before it started and one single-family was there.
March 18: 'Limitless'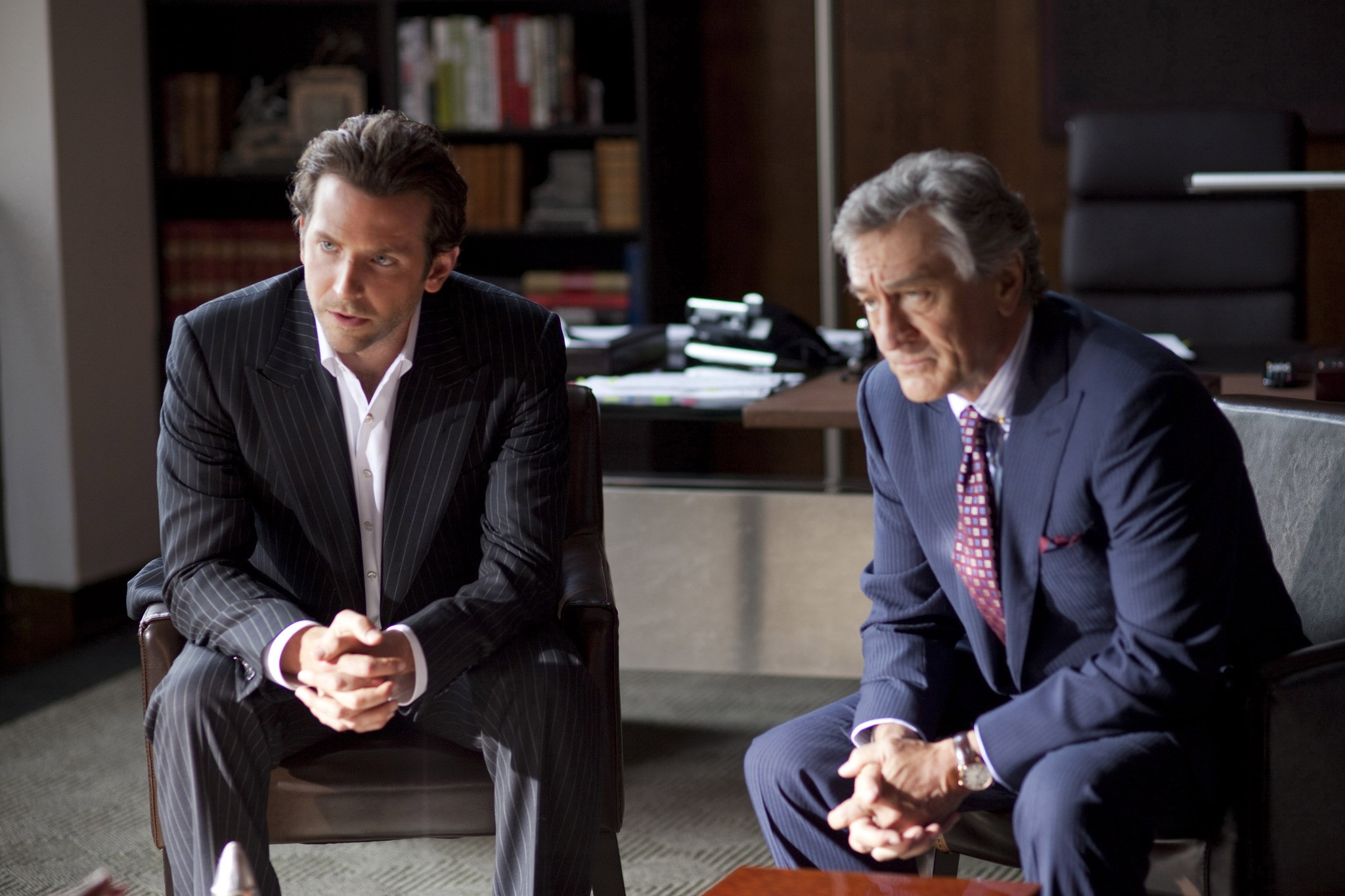 Cast: Bradley Cooper, Abbie Cornish, Robert De Niro, Andrew Howard, and Anna Friel.
Directed By: Neil Burger
Synopsis: Facing unemployment and his girlfriend's rejection, writer Eddie Morra (Bradley Cooper) is sure that he has no future. That all changes when an old friend gives him a drug that produces enhanced mental acuity. Stoked on the untested chemical, Eddie rises to the top of the financial world and attracts the attention of a tycoon (Robert De Niro) who intends to use him to make a fortune. But terrible side-effects and a dwindling supply threaten to collapse Eddie's house of cards.
Domestic Box Office: $79,249,455
RT Score: 69%
My Thoughts: Another movie from this month I feel has been forgotten, Limitless was better than what it led me to believe. When I watched it, I thought the premise sounded cool, but was it going to be enough to make it passable? Yep. Who hasn't thought about taking this fictional pill to make you smarter? I would. This was probably the movie where I knew Bradley Cooper was going to make it big as a star after its release because his performance is top ten best from him. The script wasn't the smartest thing in the world and anybody else could've played Robert De Niro's part, but you have to give it credit for its fast-paced energy that keeps everything moving. This lead to a television series on CBS that only lasted a single season. Wouldn't hurt to give it a watch if it's available to watch anywhere.
'The Lincoln Lawyer'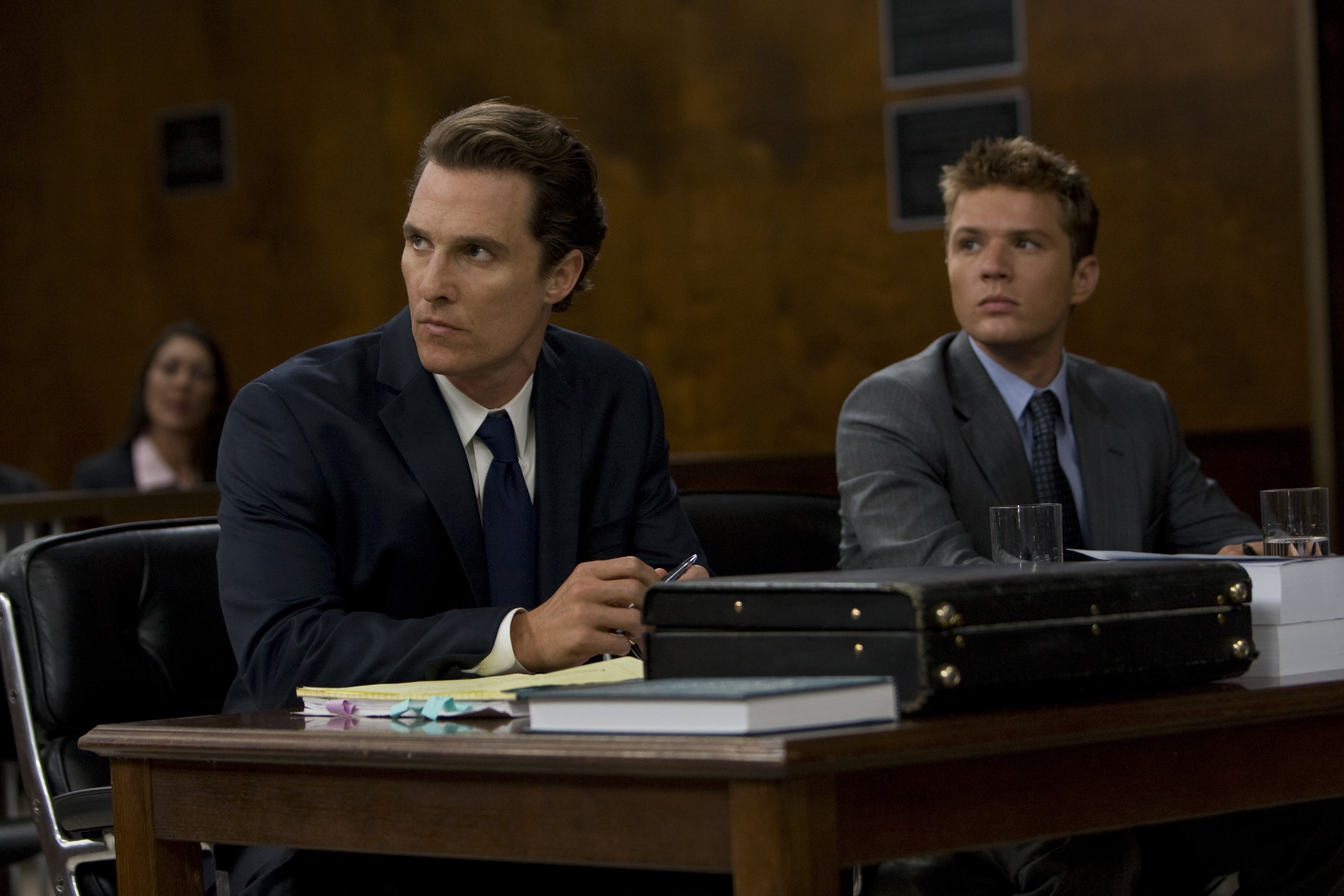 Cast: Matthew McConaughey, Ryan Phillippe, Marisa Tomei, Josh Lucas, John Leguizamo, William H. Macy, and Bryan Cranston
Directed By: Brad Furman
Synopsis: Mick Haller (Matthew McConaughey) is a charismatic defense attorney who does business out of his Lincoln Continental sedan. Mick spends most of his time defending petty crooks and other bottom-feeders, so it comes as quite a surprise when he lands the case of a lifetime: defending a Beverly Hills playboy (Ryan Phillippe) who is accused of attempted murder. However, what Mick initially thinks is an open-and-shut case with a big monetary reward develops into something more sinister.
Domestic Box Office: $58,009,200
RT Score: 83%
My Thoughts: Who knows if fans of the Michael Connelly book think this was a loyal tale of the 2005 novel, but The Lincoln Lawyer wasn't too bad for a courtroom drama. It came with shades of similar movies from A Time to Kill to Primal Fear without losing touch of keeping your attention when it calls for it. I just thought it was gonna bore me once I put it on, and that's not the case when I got into the story. Matthew McConaughey's performance as Mickey Haller was his best in years, which probably why this drama dubbed the start of the so-called "McConaissance" after a slew of bad movies under his name. Everybody else in the ensemble did well, even if Ryan Phillippe was the weakest. It's a tad long, but it's an unpredictable movie I wouldn't mind watching again.
'Paul'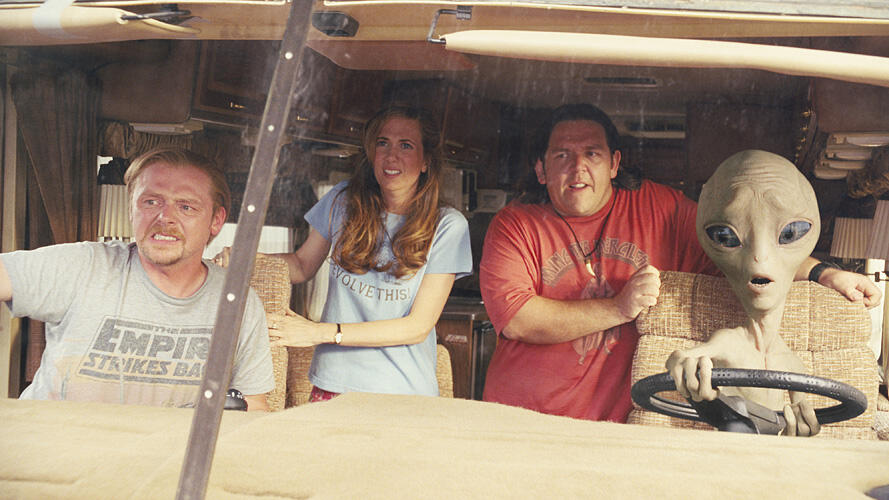 Cast: Simon Pegg, Nick Frost, Seth Rogen, Kristen Wiig, Jason Bateman, Bill Hader, Blythe Danner, Joe Lo Truglio, and Sigourney Weaver
Directed By: Greg Mottola
Synopsis: For the past 60 years, a wisecracking alien named Paul (Seth Rogen) has resided at a top-secret military base in America's UFO heartland. When Paul decides he has had enough of Earth, he escapes from the compound and hops on the first handy vehicle — a rented RV manned by two British sci-fi nerds named Graeme (Simon Pegg) and Clive (Nick Frost). With federal agents and the father of an accidental kidnap victim on their tail, the two hatch a crazy plan to help Paul return to his spaceship
Domestic Box Office: $37,412,945
RT Score: 70%
My Thoughts: We don't talk about Paul. Why is that? Sure, compared to the other movies Simon Pegg and Nick Frost were in prior, it's not the greatest thing ever. But I had fun with this sci-fi road-trip comedy. Essentially, it's easy to look at this as a parody of E.T., if the lovable alien was into drugs and knows his sci-do culture. Director Greg Mottola of Superbad fame makes this premise exciting without weighing down on dull moments while never taking itself seriously. As always, Pegg and Frost, who also wrote the script, are a wonderful pair as Graeme and Clive. But I also liked Seth Rogen's voice as Paul to where it wasn't becoming annoying but found him as a pretty likable character. And it's funny too, with the funniest moment comes from the comic book shop scene that had me laughing hard in the theater. Not perfect, but Paul is hilarious for sci-fi geeks and fans of the duo alike. It's deserving of more attention.
March 25: 'Diary of a Wimpy Kid: Rodrick Rules'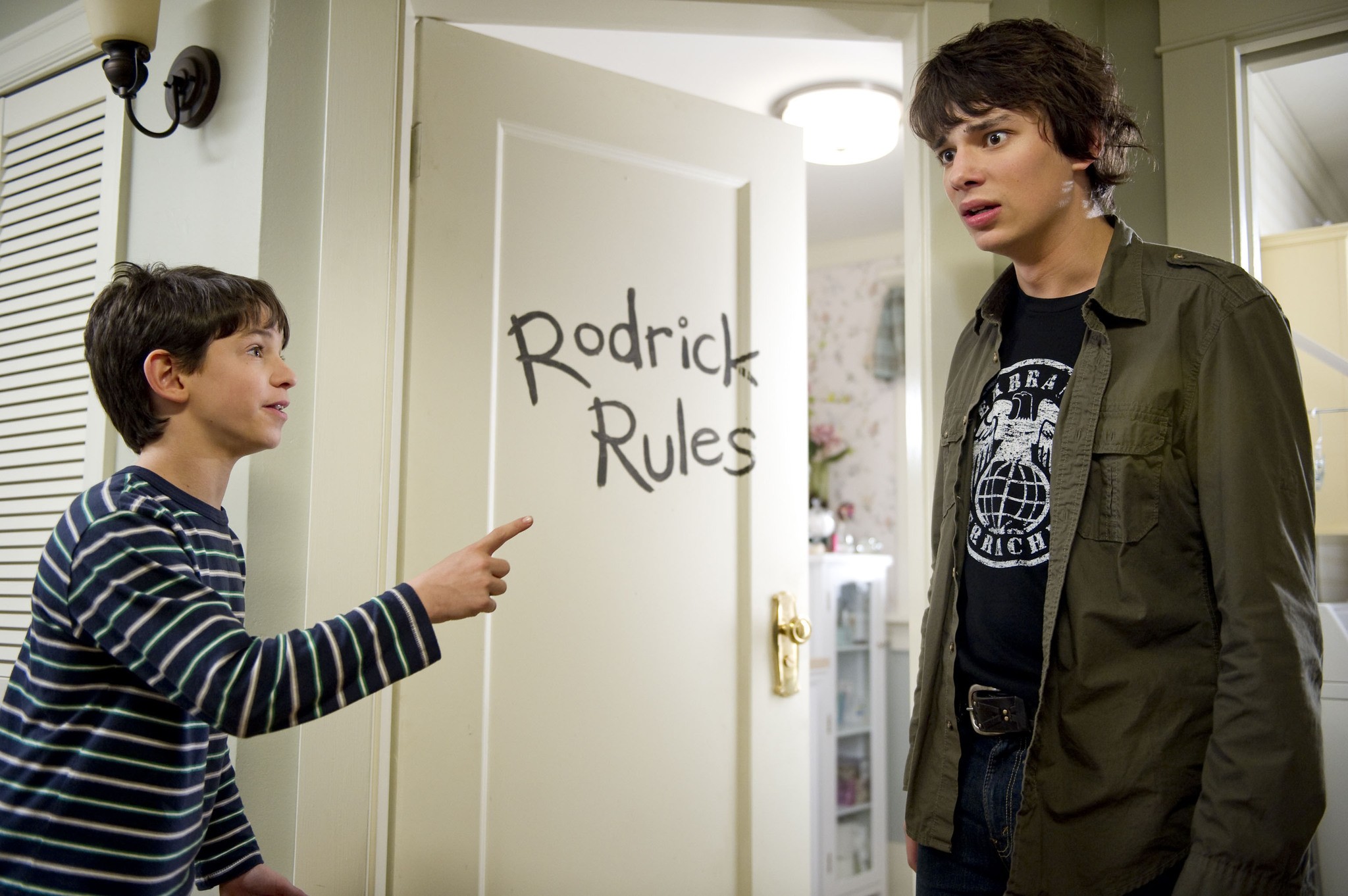 Cast: Zachary Gordon, Devon Bostick. Robert Capron, Rachael Harris, Steve Zahn, and Peyton List
Directed By: David Bowers
Synopsis: Wimpy Greg Heffley (Zachary Gordon), now in seventh grade, thinks he has it all together. He has mastered middle school and gotten rid of the Cheese Touch. However, Greg's older brother, Rodrick (Devon Bostick), is itching to cut him down to size. He gets the perfect opportunity when their mother (Rachael Harris) tries to force the boys to bond. Rodrick may be Greg's chief tormentor, but he feels his constant pranks are just what his little brother needs to prepare him for life's hard knocks.
Domestic Box Office: $52,698,535
RT Score: 47%
My Thoughts: Like I mentioned with the first Diary of a Wimpy Kid last March, I have a soft spot for the original three movies, and the sequel is a little better, in my opinion. What I like most about Diary of a Wimpy Kid: Rodrick Rules is that not only is this funnier and has a better plot this time around, it shows that brotherly bonding between Greg and Rodrick that was fun to watch, whether they want to, a credit to Zachary Gordon and Devon Bostick's chemistry. David Bowers still carries the tone over from before and keeps that fun and charm more so in here. Finding it relatable might not be towards me despite being in my last year of middle school, but could for some.

Two things came to mind when remembering the movie: 1) A montage set to The Hives' "Hey Little World" is a win; 2) Peyton List (Cobra Kai)'s character Holly, Greg's love interest, made me think of my crush from fifth grade, and how she was the one who got away. Should've had the chances years about. Timing is my worst enemy.
'Sucker Punch'
Cast: Emily Browning, Abbie Cornish, Jena Malone, Vanessa Hudgens, Jamie Chung, Oscar Isaac, Carla Gugino, Jon Hamm, and Scott Glenn
Directed By: Zack Snyder
Synopsis: Locked away, a young woman named Babydoll (Emily Browning) retreats to a fantasy world where she is free to go wherever her mind takes her. Determined to fight for real freedom, she finds four women — Rocket, Blondie, Amber and Sweet Pea — to join together to escape the terrible fate that awaits them. With a virtual arsenal at their disposal, the allies battle everything from samurais to serpents, while trying to decide what price they will pay for survival.
Domestic Box Office: $36,392,502
RT Score: 22%
My Thoughts: After the trailers knocked me off my feet, I thought Zack Snyder was going to deliver a breathtaking piece of work with Sucker Punch. I saw this on April Fool's Day and still thought it was all a joke. Truthfully, I HATE Sucker Punch with a passion. Watching this in the theater (with one other person, I believe) just didn't put me in a state of excitement as it made me baffled by how this made. There's no doubt it's visually stunning, but when it has a script that comprises beautiful girls, robots, Nazi zombies, and swordplay and it managed to be a mess, it shouldn't have been the opposite of awesome. None of the performances showed little promise, which is a shame when talking about Emily Browning, Abbie Cornish, or Oscar Isaac. As stylish as Snyder is as a director, this doesn't make up for how confusing and unimportant he turned this story with its action or characters to care for.
The beginning with the cover of "Sweet Dreams" hooked me, then it went downhill fast right after the title appeared. It's like a poor man's Inception. Even after a decade, I can't understand why people defend it or dare to call it "underrated" when it never was. I still waiting for an apology. Confusing, incoherent, and stylized action that has no purpose, Sucker Punch isn't memorizing with Snyder's vision, making it the second-worst movie of 2011. Take it to my grave.
MOVIE TIME CAPSULE: REMEMBER THESE MOVIES- JANURARY 2011