What's happening, everybody! It's about that time for another entry of the newly titled Movie Time Capsule: Remember These Movies, where we take a glimpse at what came to theaters back a decade ago, and I wrote everything out in a day and a half.
We were only in the second month of the year, and a lot took place back then, I remembered. Just in the first week of February, we had a four-day snow day as it hit hard in Indy that we only went to school on Monday. I don't think I even left the house when I just renewed some movies I checked out from the library and had a ball relaxing in my room. I started watching Regular Show and was obsessed right away. And this was also the month The King's Speech won Best Picture at the Oscars. How did it win over the favorite The Social Network? We still don't know.
In terms of the movies released, was January expanded for another month? Talk about a dry spell month for movies with not a lot to choose from to send money on. We were already seeing potential worst movies before finding a good one worth watching. There's only one talked about I still never seen.
Have you seen any of these? Let us flashback to ten years ago…
February 4: 'The Roommate'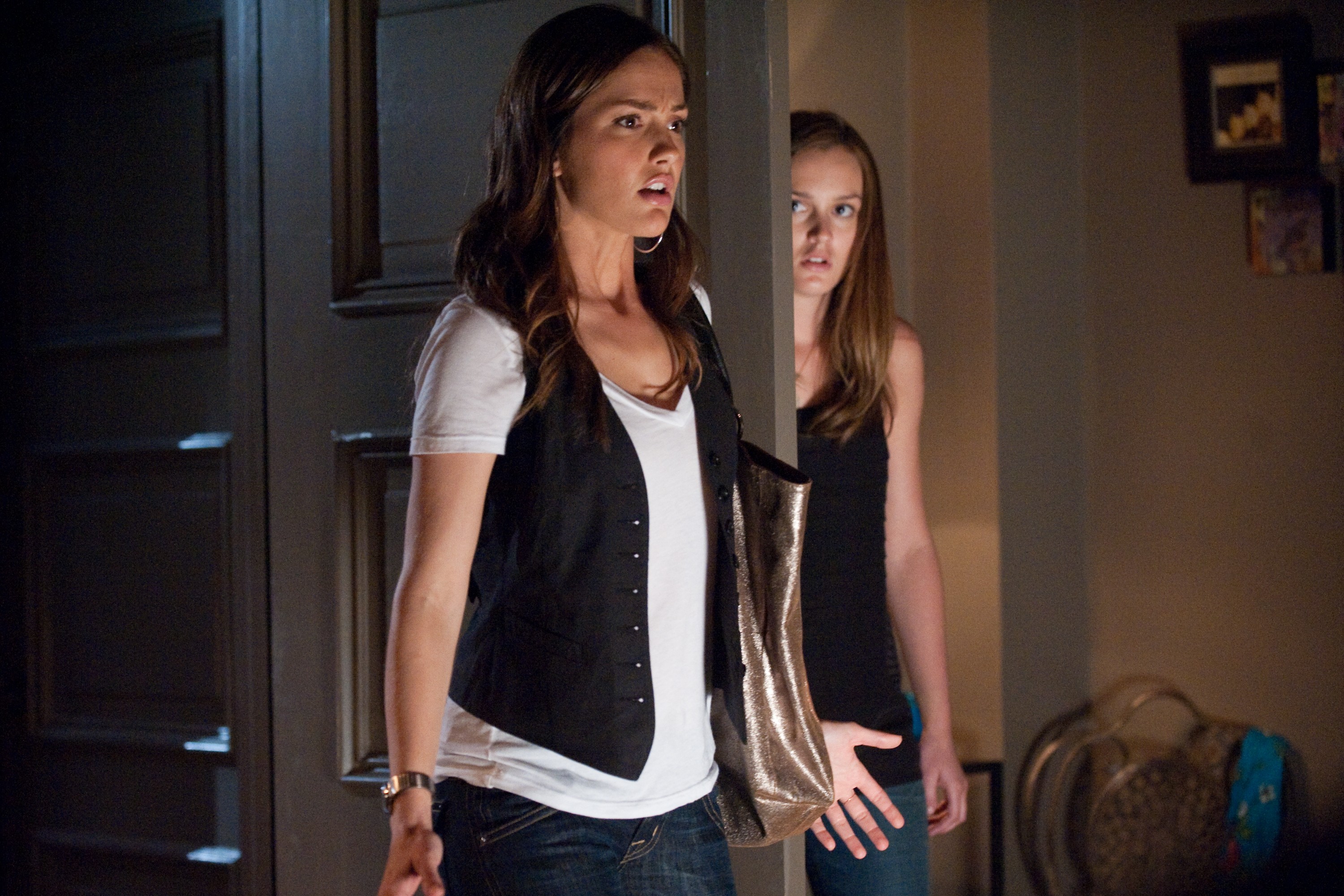 Cast: Leighton Meester, Minka Kelly, Cam Gigandet, Danneel Harris, Matt Lanter, Aly Michalka, and Billy Zane
Directed By: Christian E. Christiansen
Synopsis: When Sara (Minka Kelly), a young design student from Iowa, arrives for college in Los Angeles, she is eager to fit in and get to know the big city. Her wealthy roommate, Rebecca (Leighton Meester), is more than eager to take Sara under her wing and show her the ropes. The two become close, but when Sara begins to branch out and make more friends on campus, Rebecca becomes resentful. Alarmed, Sara moves in with her new boyfriend, causing Rebecca's behavior to take a violent turn.
Domestic Box Office: $37,300,000
RT Score: 3%
My Thoughts: Oh, boy was The Roommate torture to watch. We've gotten dozens of psychological thrillers involving someone acting crazy and becomes an obsessed stalker, but this is what happens when this takes the Single White Female approach but set it in college. Just from the poster and trailer, most would've assumed this was a comedy. Not once did it attempt to be suspenseful or provide anything original, all that's left was a short runtime that thankfully wasn't longer. Leighton Meester was never threatening when all she does is mean-mug anyone who comes near Minka Kelly's way. Plus, both actresses totally look alike, don't you think? Worse than similar movies like Swimfan and Obsessed combined, The Roommate is so bad you want to exchange tickets with a better movie to cleanse your soul.
'Sanctum'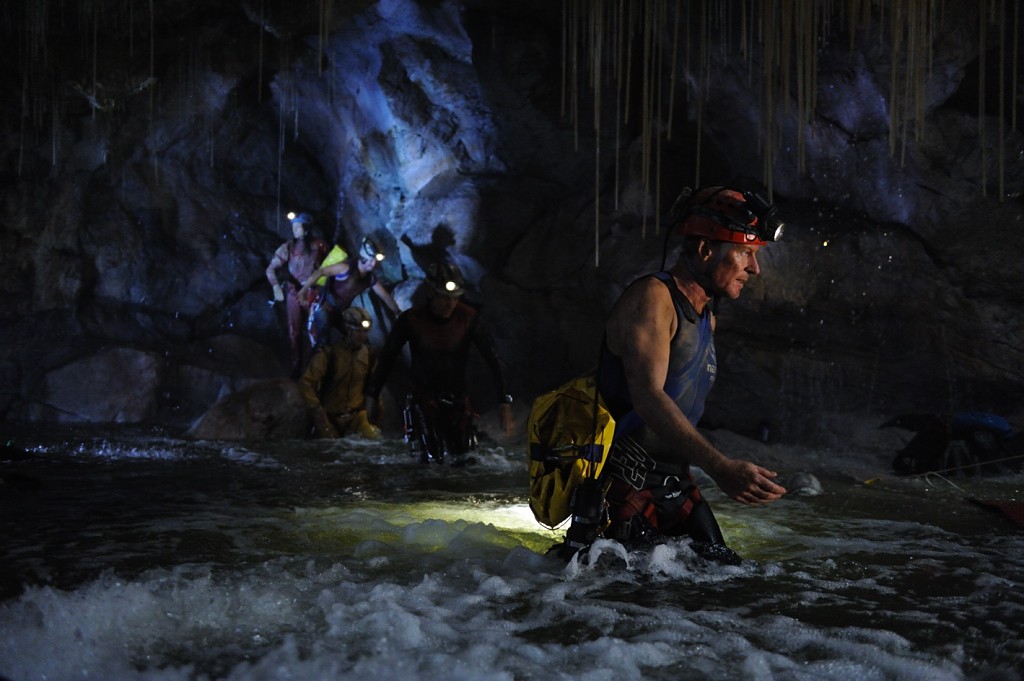 Cast: Richard Roxburgh, Rhys Wakefield, Alice Parkinson, Dan Wyllie, and Ioan Gruffudd
Directed By: Alister Grierson
Synopsis: Though the South Pacific's Esa-ala Caves are some of the least-accessible on Earth, expert diver Frank McGuire (Richard Roxburgh) has explored them for months. On one such expedition, Frank is joined by his teenage son, Josh (Rhys Wakefield), and financier Carl Hurley (Ioan Gruffudd). When a flash flood cuts off their exit, they are caught in a life-or-death situation. With supplies dwindling, the divers must navigate a treacherous labyrinth to find a new escape route or die in the process.
Domestic Box Office: $23,209,310
RT Score: 30%
My Thoughts: Just because James Cameron's name is attached as an Executive Producer doesn't mean it automatically makes it a worthy film of praise. Pretty sure Sanctum is unheard of for many, and that's probably because there's nothing significantly remarkable about this survival thriller. Those who saw it in theaters said the 3D technology and the visuals were cool, but using the same camera that Avatar used doesn't take away from the unenthusiastic script and very poor acting from its cast. The only two I know back then were Richard Roxburgh and Ioan Gruffudd from Fantastic Four, the latter of whom just wasn't good at all in this. But at no point do you even remotely care about the characters when you know most of them will bite the dust in this cave. It's also a very boring movie when nothing interesting happens. I believe this was Kristian Harloff's least favorite movie that year. Mediocre without feeling claustrophobic, Sanctum is painfully dry all over.
February 11: 'Just Go With It'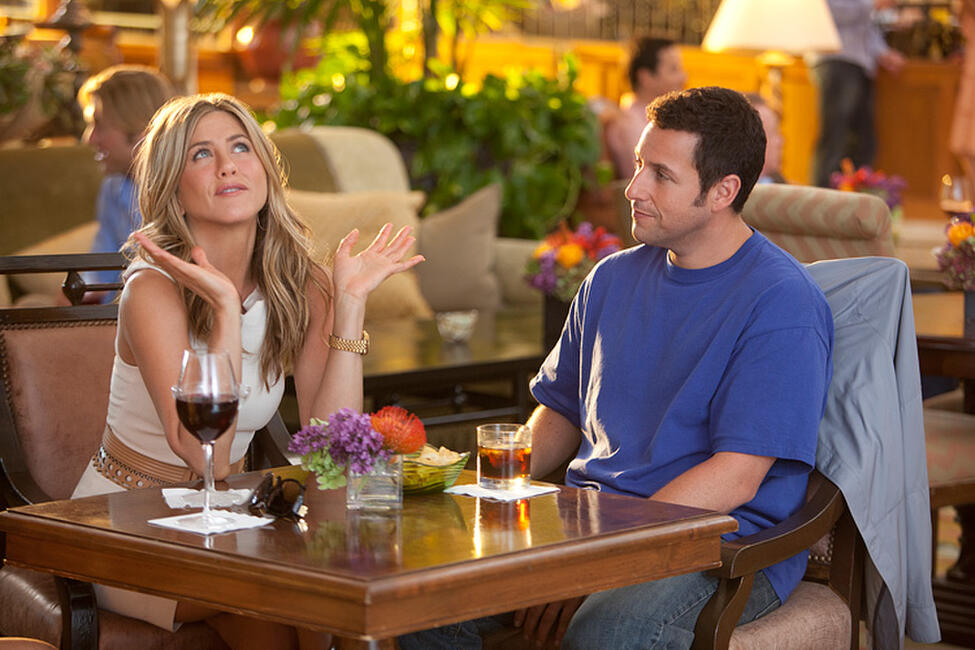 Cast: Adam Sandler, Jennifer Aniston, Nicole Kidman, Nick Swardson, Dave Matthews, Bailee Madison, Griffin Gluck, and Brooklyn Decker
Directed By: Dennis Dugan
Synopsis: His heart recently broken, plastic surgeon Danny Maccabee (Adam Sandler) pretends to be married so he can enjoy future dates with no strings attached. His web of lies works, but when he meets Palmer (Brooklyn Decker) — the gal of his dreams — she resists involvement. Instead of coming clean, Danny enlists Katherine (Jennifer Aniston), his assistant, to pose as his soon-to-be-ex-wife. Instead of solving Danny's problems, the lies create more trouble.
Domestic Box Office: $103,028,109
RT Score: 19%
My Thoughts: Just Go with It might not be as bad as most of Adam Sandler's comedies of the 2010s, but that's not to say I liked it. Considered a remake of the 1969 comedy Cactus Flower starring Walter Matthau and Goldie Hawn in an Oscar-winning performance, the biggest fault this has besides not being too funny is being very predictable. The story is just silly when the lies are obviously there and this girl is too oblivious to see them. You keep hitting yourself over the head Sander's character has to pile on those lies that are so unrealistic; all this so he can sleep with her. The chemistry between him and Jennifer Aniston was kind of pleasant, and as much as Brooklyn Decker is beautiful, her performance didn't work for me. That could also be said about the rest of the supporting cast (minus the kids), especially Nicole Kidman, who I didn't know was in this, and I thought she was annoying. Relying on punchlines instead of attaching a good story, Just Go with It lens on forgettable. But this ain't worse thing Happy Madison released in 2011 as more had yet to come.
'Justin Bieber: Never Say Never'
Cast: Justin Bieber, Boyz II Men, Miley Cyrus, Sean Kingston, and Jaden Smith
Directed By: Jon M. Chu
Synopsis: A young singing sensation prepares to dazzle the crowd at a sold-out show at Madison Square Garden. Legions of adoring Bieber fans scream as he takes center stage for a memorable night of music. Concert footage mixes with home videos of Justin playing drums and showcasing his talent.
Domestic Box Office: $73,013,910
RT Score: 65%
My Thoughts: Justin Bieber was at the height of his popularity as a musical artist when Paramount made a 3D concert/ documentary titled Never Say Never. We were seeing a few concert movies that were less expensive than going to an actual concert, and this merely exists to target its teen demographic to see how Biber rose to frame from a Canadian singing on YouTube to a pop sensation we know now. I regret thinking this was good when it wasn't. An ABC special about him seems more appropriate instead of those who had "Bieber Fever" to sit through some information they already knew about. There were a lot of people who saw it on opening night when I took a peek inside. I didn't care for his music then and now, but I still think "Never Say Never" is a guilty pleasure. Fans might've taken a liking to this, but it's whatever. And the more I thought about it, this might've been the last movie I rented from Blockbuster. Now I'm embarrassed.
'Gnomeo & Juliet'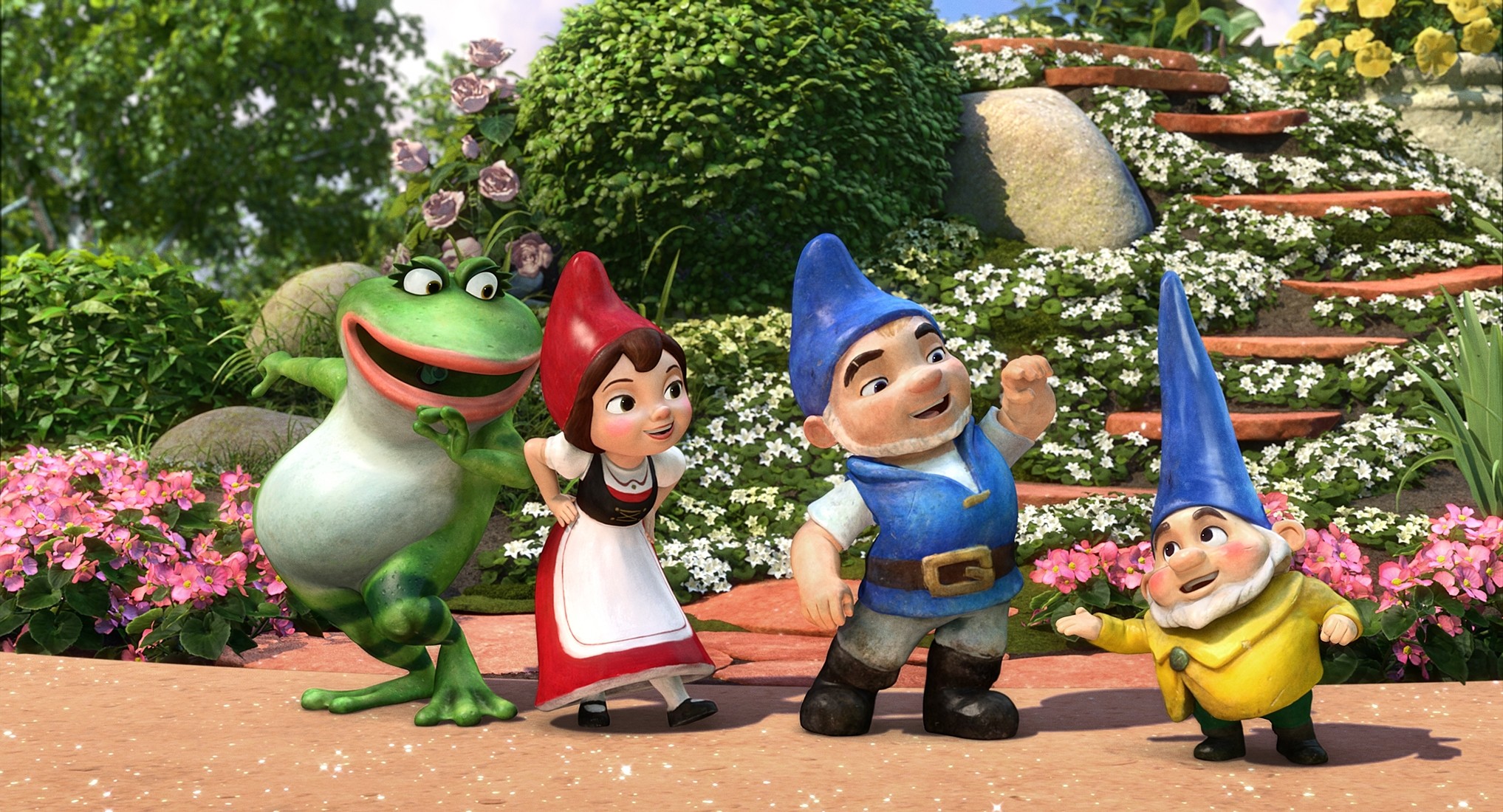 Cast: James McAvoy, Emily Blunt, Michael Caine, Jason Statham, Maggie Smith, Ashley Jensen, Stephen Merchant, Matt Lucas, Jim Cummings, Julie Walters, Richard Wilson, Patrick Stewart, and Ozzy Osbourne
Directed By: Kelly Asbury
Synopsis: In Stratford-Upon-Avon, birthplace of William Shakespeare, Miss Capulet and Mr. Montague feud over whose garden is the better. Garden gnomes that decorate each neighbor's flower beds continue the rivalry when the humans aren't looking, and gnomes from the Red Gardens don't get along with those of the Blue Gardens. Then Gnomeo (James McAvoy), a Blue, and Juliet (Emily Blunt), a Red, fall in love, leaving many obstacles to overcome.
Domestic Box Office: $99,967,670
RT Score: 55%
My Thoughts: I wasn't planning on seeing Gnomeo & Juliet since the trailer and marketing did nothing for me. That was until it was almost #1 during Oscar weekend. As much as I wanted to hate it, it's probably not the worst re-telling of the classic William Shakespeare play. All this is is if you take the premise of Toy Story, but with garden gnomes representing the Montagues and Capulets, but with a lot of puns along the way. Mildly funny as it is kid-friendly, younger kids will eat this up while adults might find a liking to James McAvoy and Emily Blunt's vocal performances as the title characters. Despite the mixed reviews, it did well at the box office for the first animated movie of the year and it earned a Golden Globe nomination for the song "Hello Hello" from Sir Elton John, whose songs are featured prominently in the movie, and Lady Gaga. As for the 2018 sequel Sherlock Gnomes, I ain't touching that, thank you very much.
'The Eagle'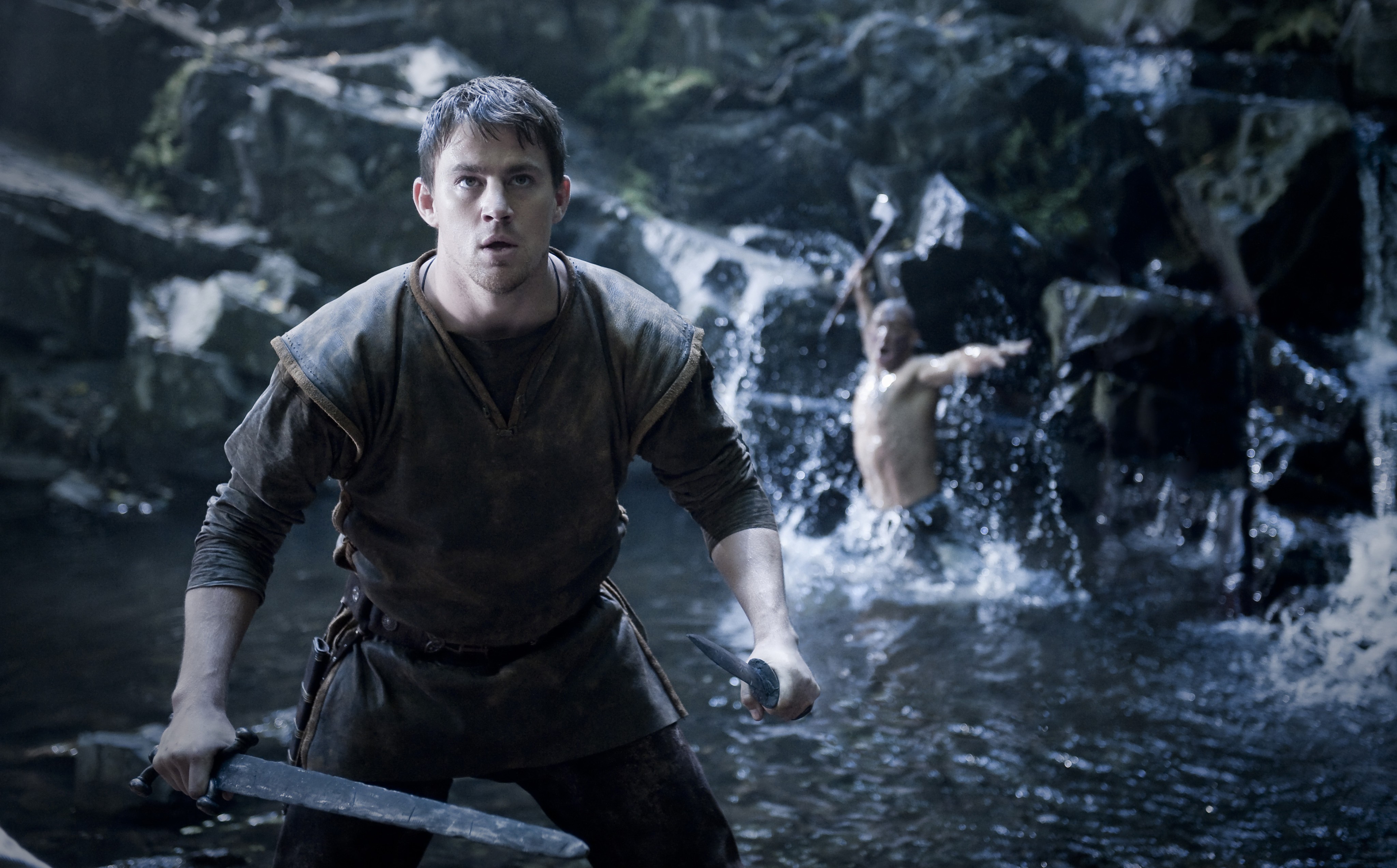 Cast: Channing Tatum, Jamie Bell, Donald Sutherland, and Mark Strong
Directed By: Kevin Macdonald
Synopsis: Under the command of Flavius Aquila in A.D. 120, Rome's Ninth Legion marches north carrying its revered eagle emblem and vanishing into the mists. Rumors of the legion's golden eagle appearing in a tribal temple reach Marcus Aquila (Channing Tatum), Flavius' son, 20 years later. Accompanied by his slave (Jamie Bell), Marcus makes a dangerous journey to Scotland to retrieve the hallowed eagle and, in doing so, to restore his father's tarnished honor.
Domestic Box Office: $19,490,041
RT Score: 39%
My Thoughts: The Eagle came and went, remembered as a forgotten historical drama. True story, I bought a ticket for this only so I can sneak into The King's Speech. it's a blank slat trying to recall what happened in this when I wasn't entirely invested with the plot. Channing Tatum seemed too bland as the lead, while Jamie Bell wasn't too bad on screen. Not trying really hard to be historically accurate, The Eagle failed to be a pleasing watch.
February 18: 'I Am Number Four'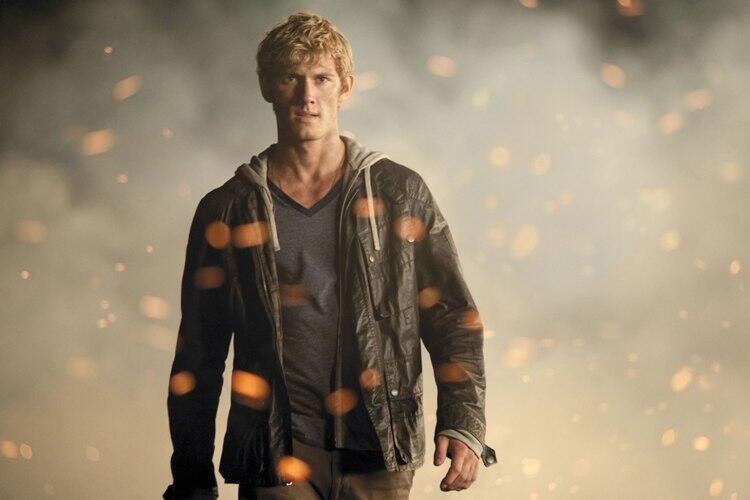 Cast: Alex Pettyfer, Timothy Olyphant, Dianna Agron, Teresa Palmer, Callan McAuliffe, Jake Abel, and Kevin Durand
Directed By: D. J. Caruso
Synopsis: John Smith (Alex Pettyfer) seems like an ordinary teenager, but he is an alien on the run from merciless enemies hunting him and the eight others like him. Always changing his identity and moving to different towns with his guardian, Henri (Timothy Olyphant), John has no real past and no true home. However, in the small Ohio town where he now lives, he discovers love, powerful new abilities, and a connection to others of his kind.
Domestic Box Office: $55,100,437
RT Score: 33%
My Thoughts: I Am Number Four, the first film from DreamWorks Pictures and Touchstone Pictures together, can be called 2011's Jumper, to where it sounds like an exceptional sci-fi movie and it leads to disappointment. Michael Bay as a producer was a warning sign. The YA novel by Pittacus Lore was published the previous summer, and this adaptation had the potential to be a better Twilight… with aliens. The results ended up being unoriginal and loud to the point of finding it bad. Alex Pettyfer is an actor who has never been impressed with whenever he's on-screen, and it's no surprise his performance as John Smith was totally bland, making the romance between him and Glee alum Diana Argon unimportant. And they briefly dated before a messy breakup, before this came out. A sappy romance and a sci-fi alien movie where the main character goes through puberty just didn't match up well. The two performances I did like came from Timothy Olyphant as John's guardian and Teresa Palmer as Number Six, though she wasn't in it as much. None of the action was exciting, the villains were one-note, and I didn't find this fun to watch. This would not be a franchise starter as I Am Number Four places itself as one of the year's worst. I'll give them points for playing Civil Twilight's "Letters from the Sky" during the end credits.
'Unknown'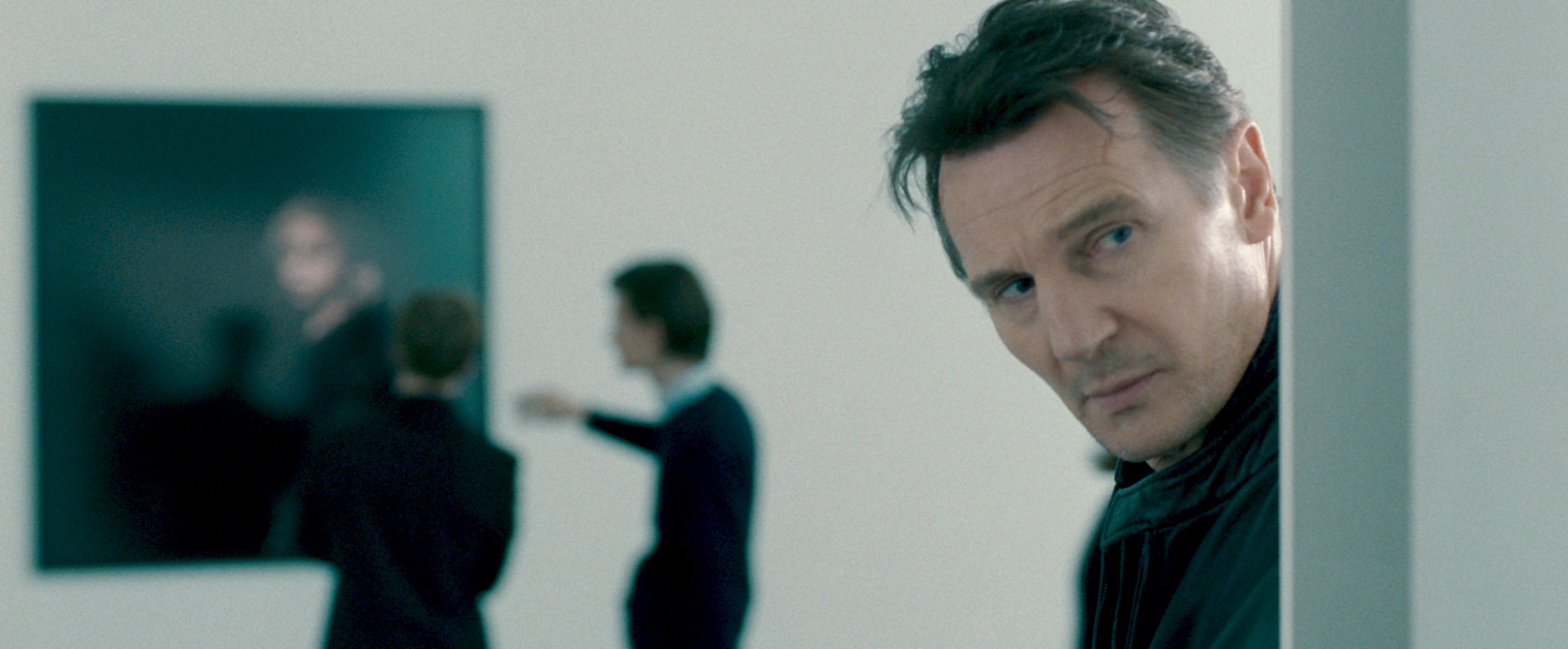 Cast: Liam Neeson, Diane Kruger, January Jones, Aidan Quinn, Bruno Ganz, and Frank Langella
Directed By: Jaume Collet-Serra
Synopsis: After a serious car accident in Berlin, Dr. Martin Harris (Liam Neeson) awakes to find his world in utter chaos. His wife (January Jones) does not recognize him; another man is using his identity, and mysterious assassins are hunting him. The authorities do not believe his claims, and he must go on the run alone. With an unlikely ally (Diane Kruger), Martin leaps into a perplexing situation that will force him to discover how far he is willing to go for the truth.
Domestic Box Office: $63,686,397
RT Score: 55%
My Thoughts: Little did we know Unknown was the start of a collaboration with star Liam Neeson and director Jaume Collet-Serra (Non-Stop, Run All Night, The Commuter). Based on the novel Out of my Head, the premise had a nice blend of Taken and The Bourne Identity, which would show a winner, right? It wasn't. I thought I liked this at first, but it was just a muddled thriller that doesn't stay with you after it's over. Neeson was entertaining, as always, to watch as this man trying to know who he is. Liked Diane Kruger as her performance wasn't too bad, but January Jones was just wooden. Its stuff we've seen before with a twist most would've figured out. Unknown is a Neeson flick that's below the action movies we've got from him since Taken came out.
'Big Mommas: Like Father, Like Son'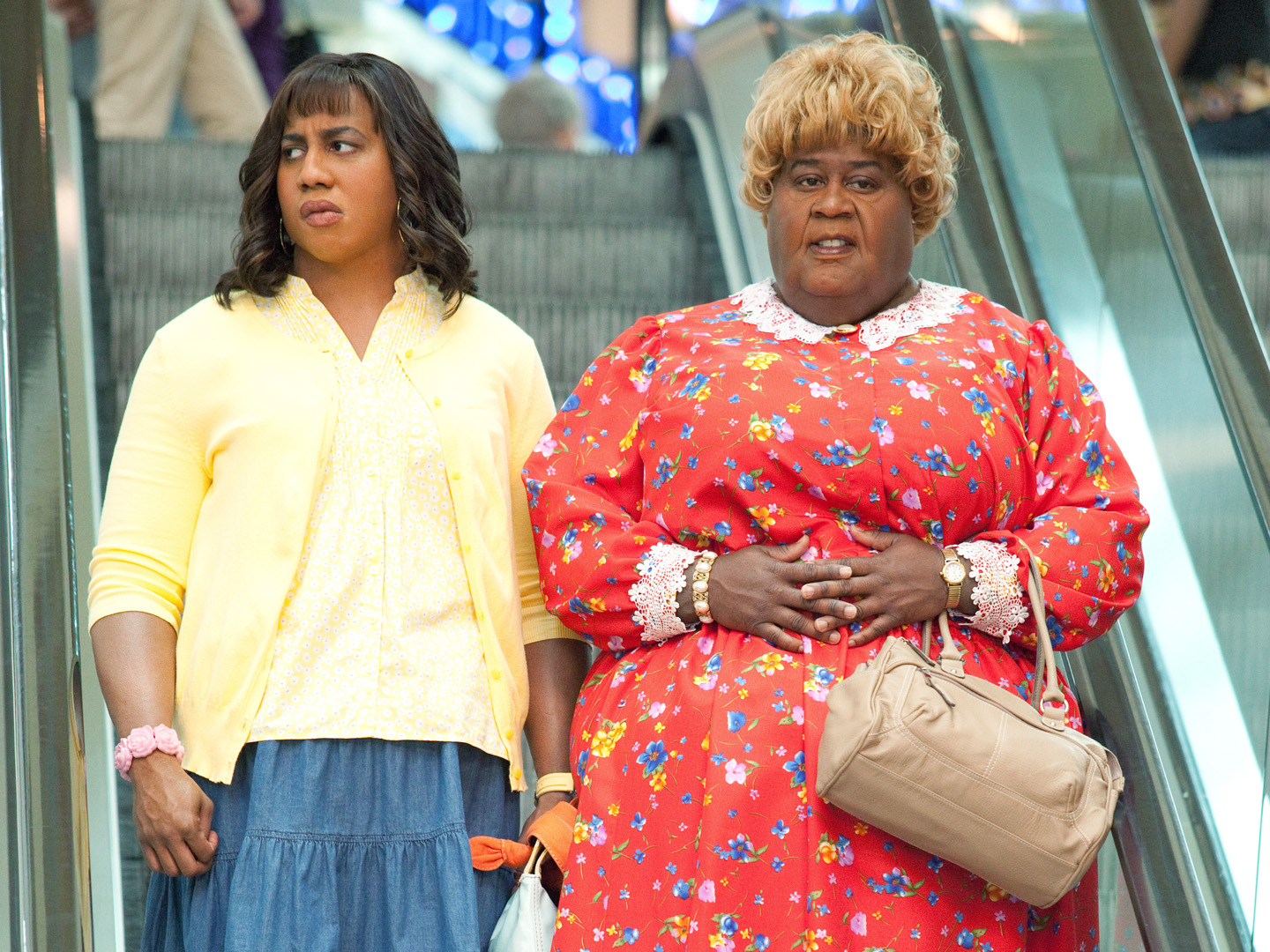 Cast: Martin Lawrence, Brandon T. Jackson, Jessica Lucas, Tony Curran, Portia Doubleday, Michelle Ang, Emily Rios, Ana Ortiz and Faizon Love
Directed By: John Whitesell
Synopsis: After stepson Trent (Brandon T. Jackson) witnesses a murder, FBI agent Malcolm Turner (Martin Lawrence) brings back Big Momma, his plus-size alter ego, to help solve the crime. Big Momma goes deep under cover at a girls school of the performing arts, but this time he has Trent and Trent's female alter ego Charmaine as backup. The duo must try to find the killer before the killer finds them, but complicating matters is Trent's crush on a student (Jessica Lucas).
Domestic Box Office: $37,915,414
RT Score: 5%
My Thoughts: Who at Fox thought people were desperately wishing for another Big Momma's House? The original was a box office hit; the 2006 sequel was unfunny, and Big Mommas: Like Father, Like Son was much worse than we thought. Weren't we already over comedies with men in fatsuits? Apparently not, since Martin Lawrence needed a paycheck for another poor movie choice and brought Brandon T. Jackson with him. It's a third installment that's so unnecessary and becomes a laugh-free comedy with awful jokes and performances from its leads who probably deserve better. Nominated for three Razzies (Worst Actress for Lawerence, Worst Supporting Actress for Jackson) and panned rightfully so by critics, it's a blessing we've never got another one since this tanked an already dumb franchise to the ground.
February 25: 'Hall Pass'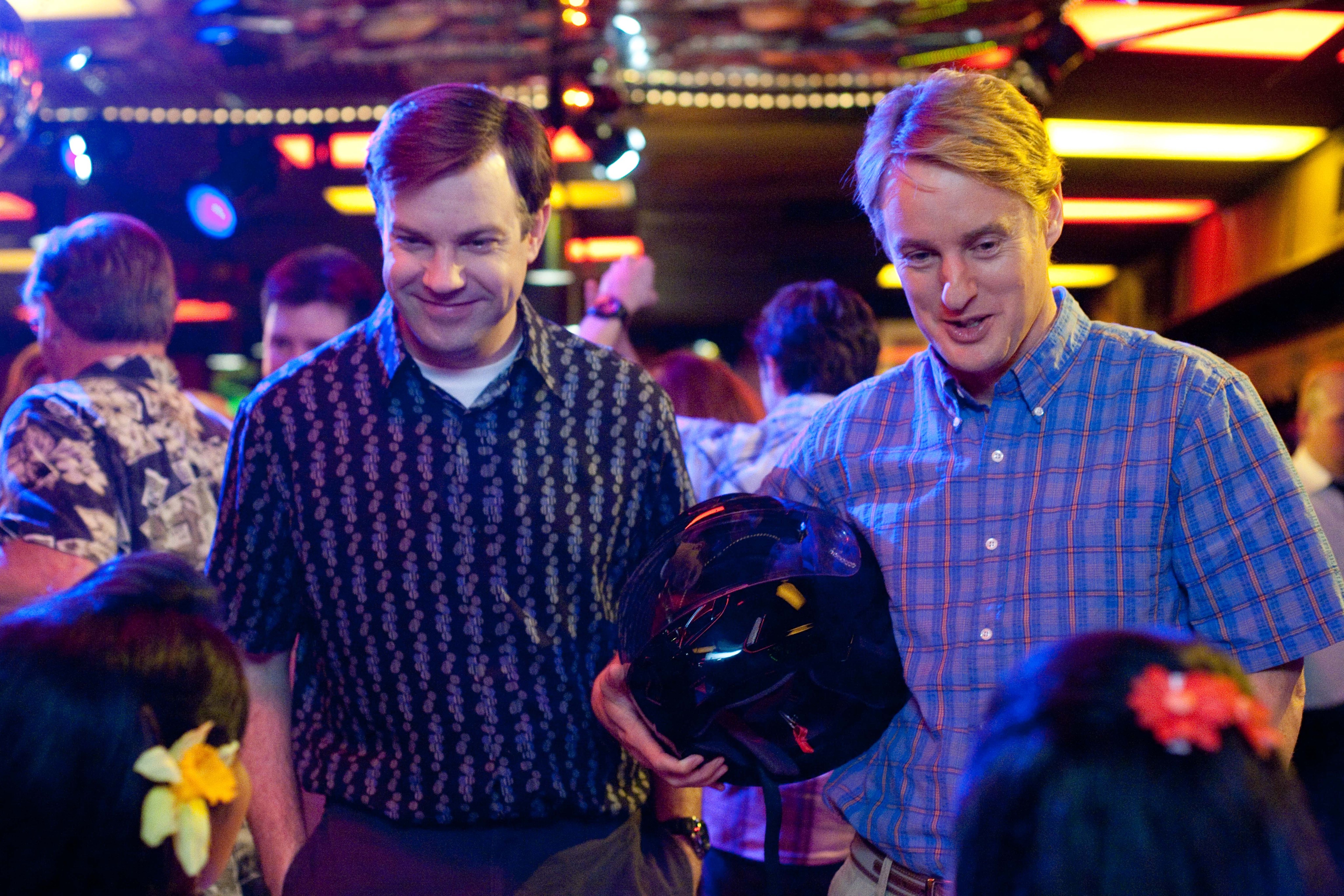 Cast: Owen Wilson, Jason Sudeikis, Christina Applegate, Jenna Fischer, Nicky Whelan, Alexandra Daddario, and Stephen Merchant
Directed By: Peter and Bobby Farrelly
Synopsis: Best friends Rick (Owen Wilson) and Fred (Jason Sudeikis) each have been married for a long time, and they are showing signs of restlessness. To revitalize their marriages, their wives (Jenna Fischer, Christina Applegate) grant them one week to do whatever they please, no questions asked. At first, the deal sounds like a dream come true, but as the week marches on, the two friends discover that their expectations are wildly out of sync with reality.
Domestic Box Office: $45,060,734
RT Score: 33%
My Thoughts: Some of us really hoped Hall Pass was a return of the Farrelly Bros. comedies we've grown to love, yet we were still waiting for that to happen. While the pairing of Owen Wilson and Jason Sudeikis would make for a pleasant experience, the laughs fell flat, unfortunately. I wanted funny shenanigans with an unexpected curveball, but did I ever cared about the characters? Honestly, no. Even the concept of a "hall pass" sounds stupid for a marriage. Really lame jokes that are either cringe or disgusting and the added drama wasn't needed towards the end. Sadly, Hall Pass is another lackluster film from the directing duo.
'Drive Angry'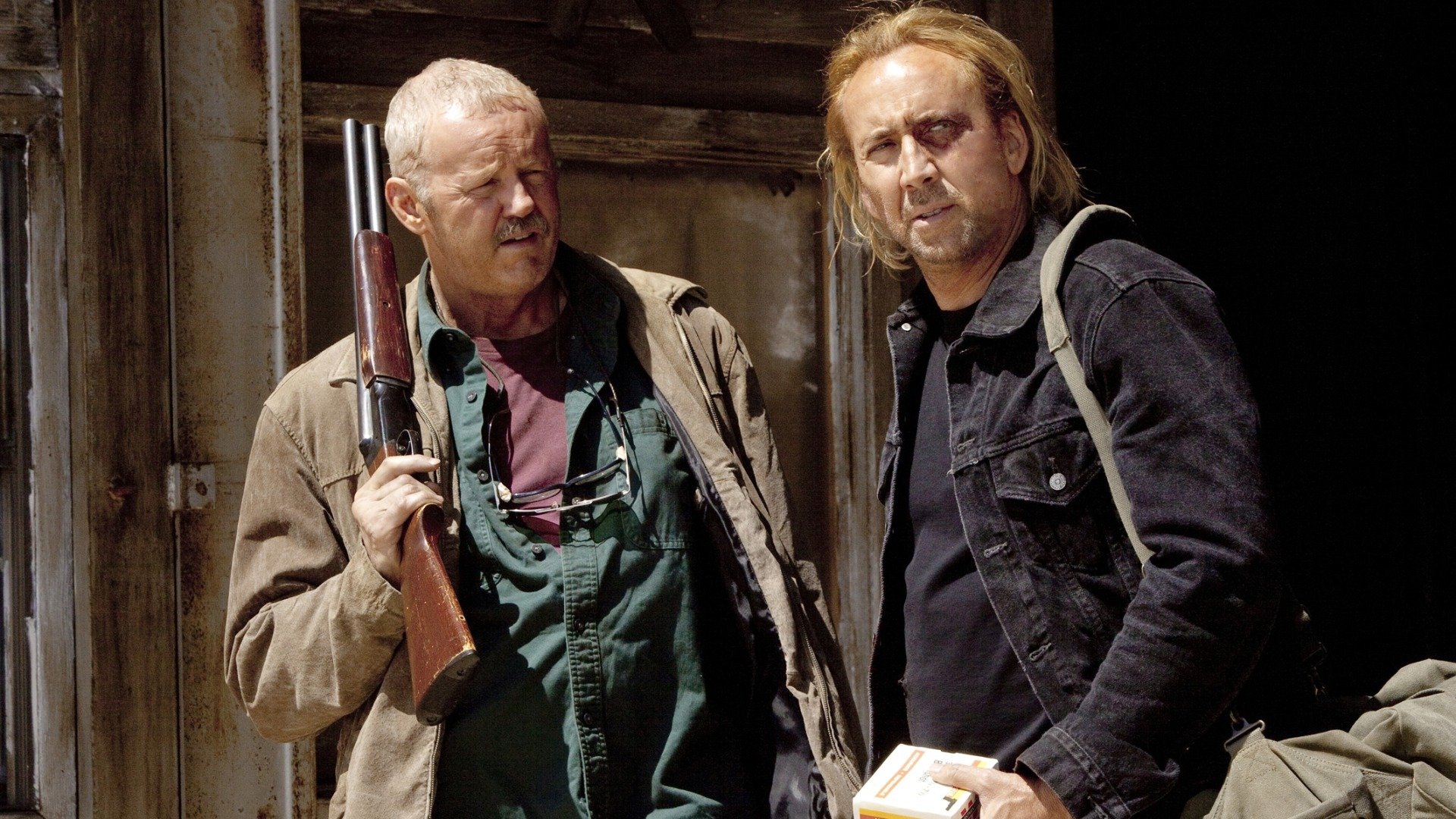 Cast: Nicolas Cage, Amber Heard, William Fichtner, Billy Burke, Charlotte Ross, Katy Mixon, and Tom Atkins
Directed By: Patrick Lussier
Synopsis: Thrown into hell for his crimes, brutal felon John Milton (Nicolas Cage) escapes from the fiery pit after cultists murder his daughter and take her baby. Intent on rescuing the child, Milton joins forces with a waitress, who gives him her ex-lover's fire-red muscle car. In it, the two pursue the cult leader, who plans to sacrifice the infant and unleash hell on Earth. However, the hunters become the hunted when Satan sends his merciless henchman (William Fichtner) to drag Milton back.
Domestic Box Office: $10,721,033
RT Score: 47%
My Thoughts: Even though I unintentionally love Nicolas Cage, I had no interest in watching Drive Angry. All I know about it's supposed to be an homage to the grindhouse era that's going for that mindless entertainment. The same director as the remake of My Bloody Valentine, I heard mixed reactions where it's cheesy with its stupid storyline. But out of the older reviews I read/watched, all have said William Fichtner was the best part of Satan's right-hand man. This didn't do well at the box office, even with the 3D, and they nominated Cage for a Worst Actor Razzie along with Season of the Witch.