How's it going, everybody? First off, let me apologize for not post anything in a month; I started working my first full-time job for almost a month, so I haven't been watching a lot of movies over the past week or had the energy to write about them. Hopefully, I can find the time to get some reviews in this month when I have the time. I guess I needed a brief break to get my mind to strengthen up a bit. In the meantime, it would a good time to push along with a new Throwback Session- Remember These Movies?. Around this time ten years ago, we were right at the start of the fall movie season, and almost everybody was thinking this was when all the possible Oscar contenders were coming out. Out of everything that's to be talked about in today's entry, I saw three in theaters.
Have you seen any of these that came out in September 2010? Take a look back at what the beginning of the fall movie season had to offer up.
September 1: 'The American'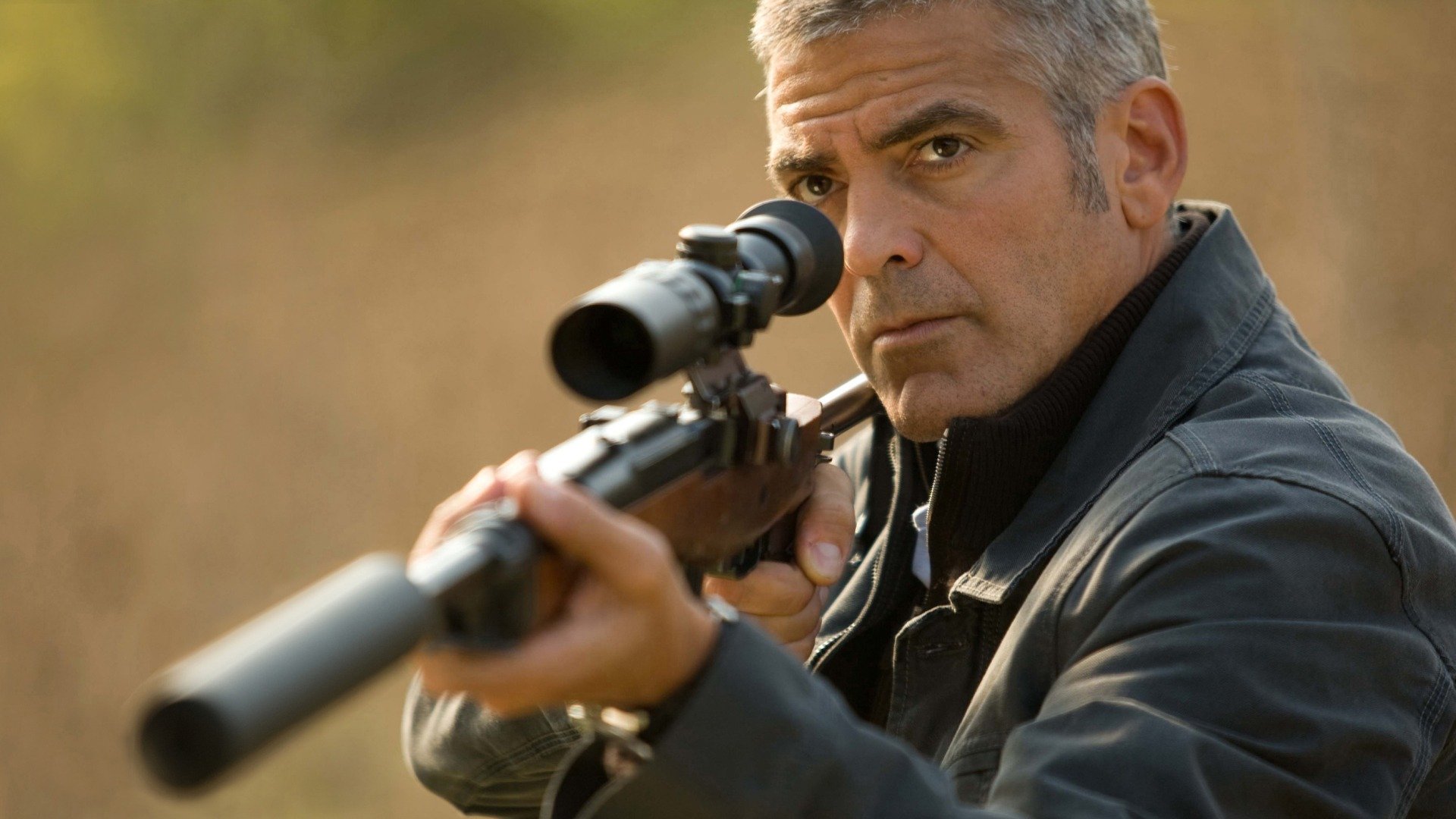 Cast: George Clooney, Thekla Reuten, Violante Placido, Irina Björklund, and Paolo Bonacelli
Directed By: Anton Corbijn
Synopsis: When an assignment in Sweden ends badly, master assassin Jack (George Clooney) retreats to the Italian countryside with the intention of remaining anonymous. In an uncharacteristic move, he becomes friends with a local priest and pursues a torrid romance with a beautiful woman (Violante Placido). But by stepping out of the shadows, Jack may be making a fatal mistake.
Domestic Box Office: $35,606,376
RT Score: 65%
My Thoughts: When I watched the trailers for The American, I expected it would not be for everyone. I never saw it, yet this was a drama that was pretty polarizing to critics and casual moviegoers, which explains why it has a 39% Audience Rating on Rotten Tomatoes. There would've been a strong possibility my reaction would've hindered on being mixed. On the positive side, George Clooney's performance as the hitman is great, and it's shot beautifully. The downside was hearing it was a very slow pace with little dialogue and action that can turn people off who thought it would be an action thriller, but audiences got a character study instead. Am I disappointed to have never seen The American? Not really. Even for a then 14-year-old, I don't feel like I missed anything exciting.
September 3: 'Machete'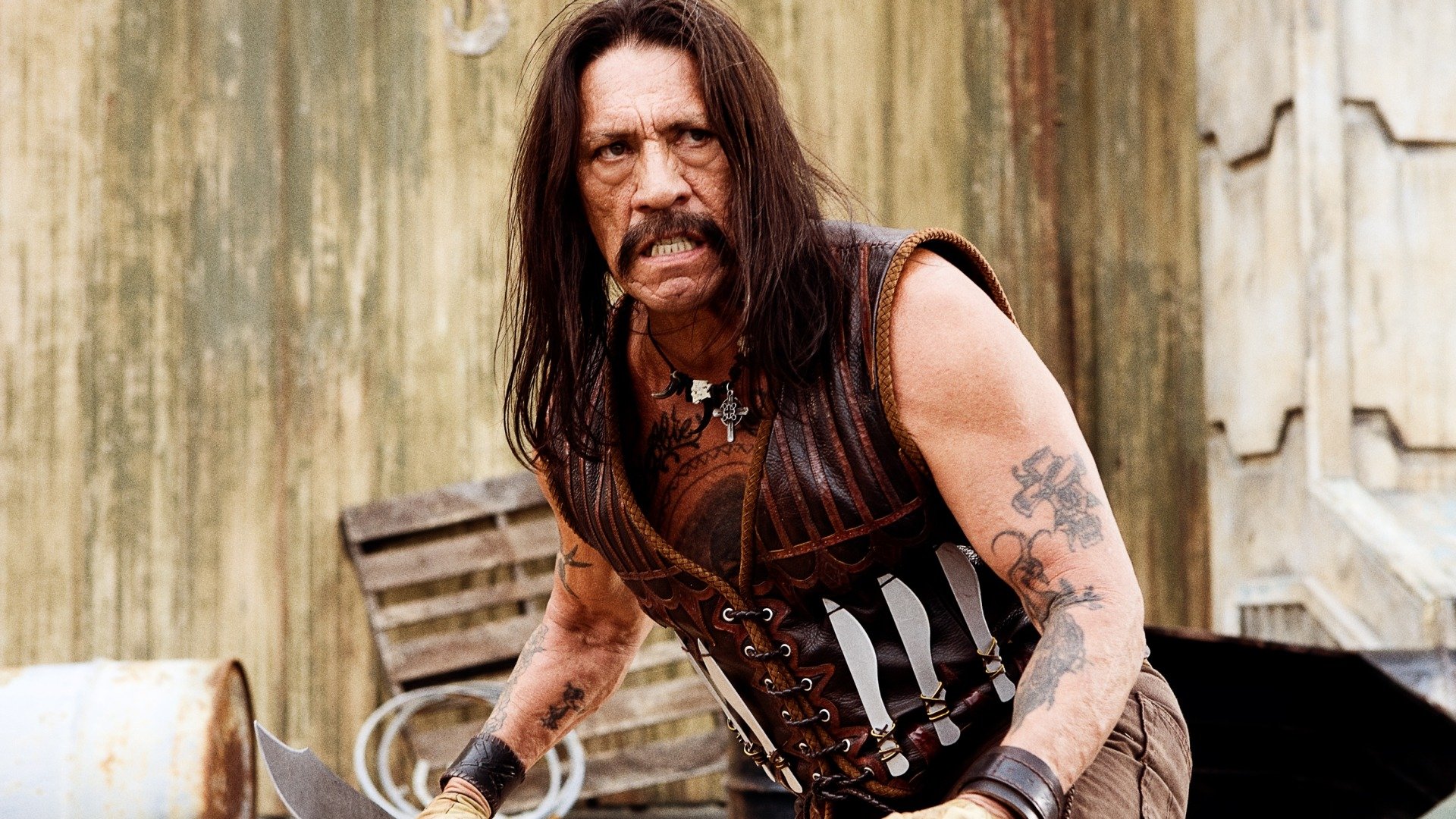 Cast: Danny Trejo, Robert De Niro, Jessica Alba, Don Johnson, Michelle Rodriguez, Steven Seagal, Lindsay Lohan, Cheech Marin and Jeff Fahey.
Directed By: Robert Rodriguez
Synopsis: After nearly being killed during a violent fight with a powerful drug lord, a former Mexican Federale known as Machete (Danny Trejo) roams Texas streets as a vigilante and sometime day-laborer. Hired to perform a covert hit, he is double-crossed and forced to go on the run. Machete may be down, but not out, and he carves a path of blood, bullets and broken hearts in his quest to settle the score.
Domestic Box Office: $26,593,646
RT Score: 72%
My Thoughts: Machete is a full-length feature based on the popular faux trailer made for Grindhouse, along with the fact this character was also in the Spy Kids movies. This was going to be the ultimate throwback to exploitation action B-movies and be ridiculous at every corner. It didn't look interesting to see, but I heard some good things about the movie. We've always seen Danny Trejo in supporting roles, but this was the first time he's the major star where he was gonna kill it as the title character. Just from conversations, it's gruesome, funny, and over-the-top, Machete doesn't look like it would take itself seriously. Fans of Rodriguez might've had a lot of fun with this much more than the unimpressed sequel, Machete Kills, just three years later.
'Going the Distance'
Cast: Drew Barrymore, Justin Long, Charlie Day, Jason Sudeikis, and Christina Applegate
Directed By: Nanette Burstein
Synopsis: Erin (Drew Barrymore) and Garrett (Justin Long) are very much in love. When Erin moves to San Francisco to finish her journalism degree and Garrett stays behind in New York to work in the music industry, they gamely keep the romance alive with webcams and frequent-flyer miles. But just when it seems the lovers will soon be reunited, they each score a big break that could separate them for good.
Domestic Box Office: $17,804,299
RT Score: 54%
My Thoughts: Going the Distance is a romantic comedy that's probably forgotten as time went along, since not a ton of people went out to see it. It's rare to see an R-rated rom-com that tries to push some boundaries, but I found this about alright. Justin Long and Drew Barrymore's chemistry was sweet enough to care about them, and it helps matters since they briefly dated before. I also must say I've always thought Barrymore was beautiful. Some laughs got me, the supporting cast (Charlie Day, Jason Sudeikis, Christina Applegate) was used well, but it could've benefited from a better script at hand. Going the Distance didn't go for the most memorable comedy of the year, it's good for a one time watch despite being cliche. Those who've been in long-distance relationships might found this relatable somehow.
September 10: 'Resident Evil: Afterlife'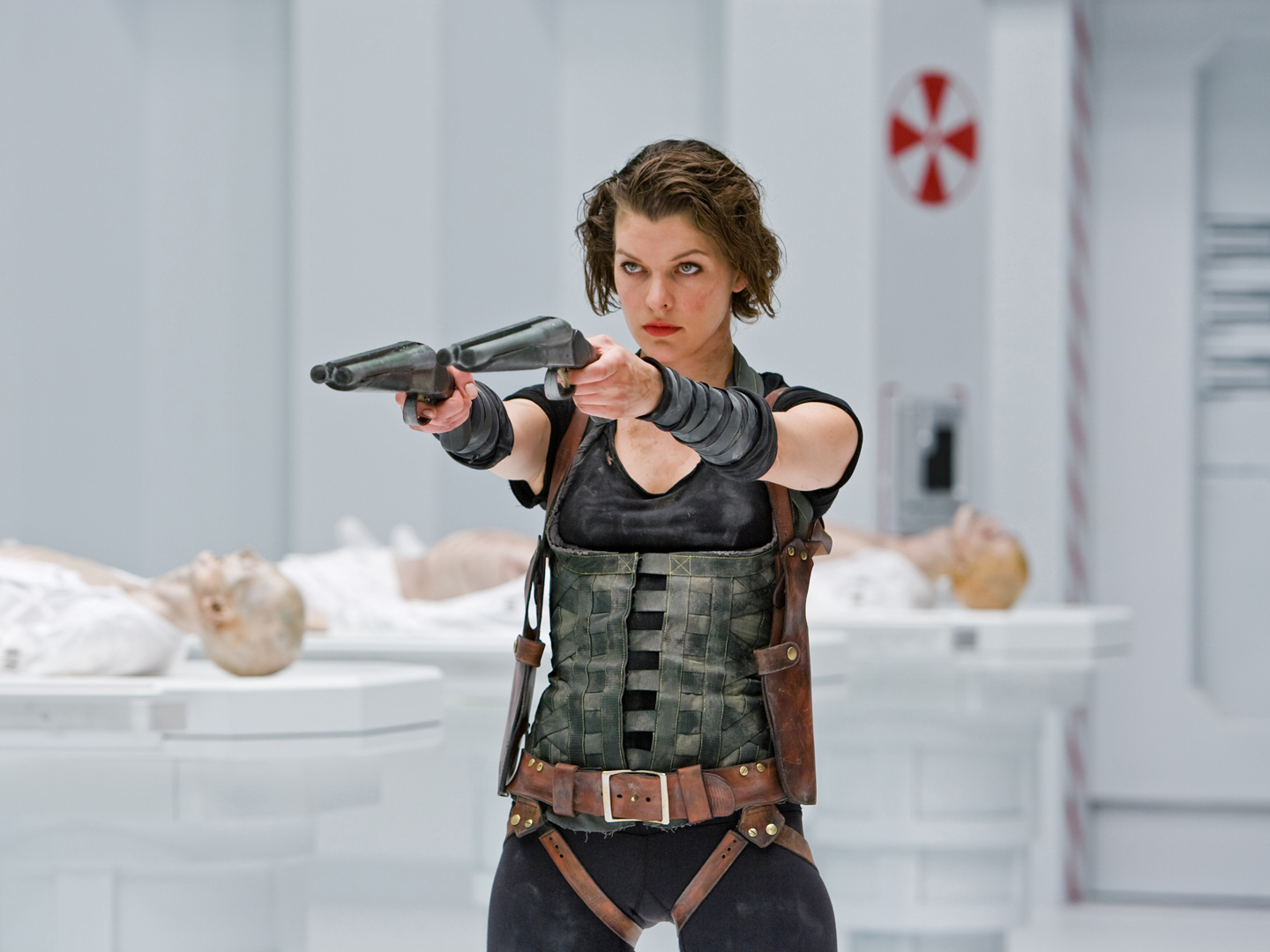 Cast: Milla Jovovich, Ali Larter, Kim Coates, Shawn Roberts, Spencer Locke, Boris Kodjoe, and Wentworth Miller
Directed By: Paul W. S. Anderson
Synopsis: In a world overrun with the walking dead, Alice (Milla Jovovich) continues her battle against Umbrella Corp., rounding up survivors along the way. Joined by an old friend, Alice and her group set out for a rumored safe haven in Los Angeles. Instead of sanctuary, they find the city overrun with zombies, and a trap about to spring.
Domestic Box Office: $60,128,566
RT Score: 22%
My Thoughts: Anytime Screen Gems releases a new Resident Evil movie to theaters, I stay very far away from them because I'm smart enough to know all of them are hot garbage. Resident Evil: Afterlife is the fourth installment with Paul W. S. Anderson coming back not only to direct but ruin another movie that has nothing to with the superior video games and bringing nothing new, only this time with unnecessary 3D to be all cool. All this was probably was boring, slow-motion action with terrible acting from everybody wasting theirs and the viewers' time. How do fans of these still pay to see them?
September 17: 'The Town'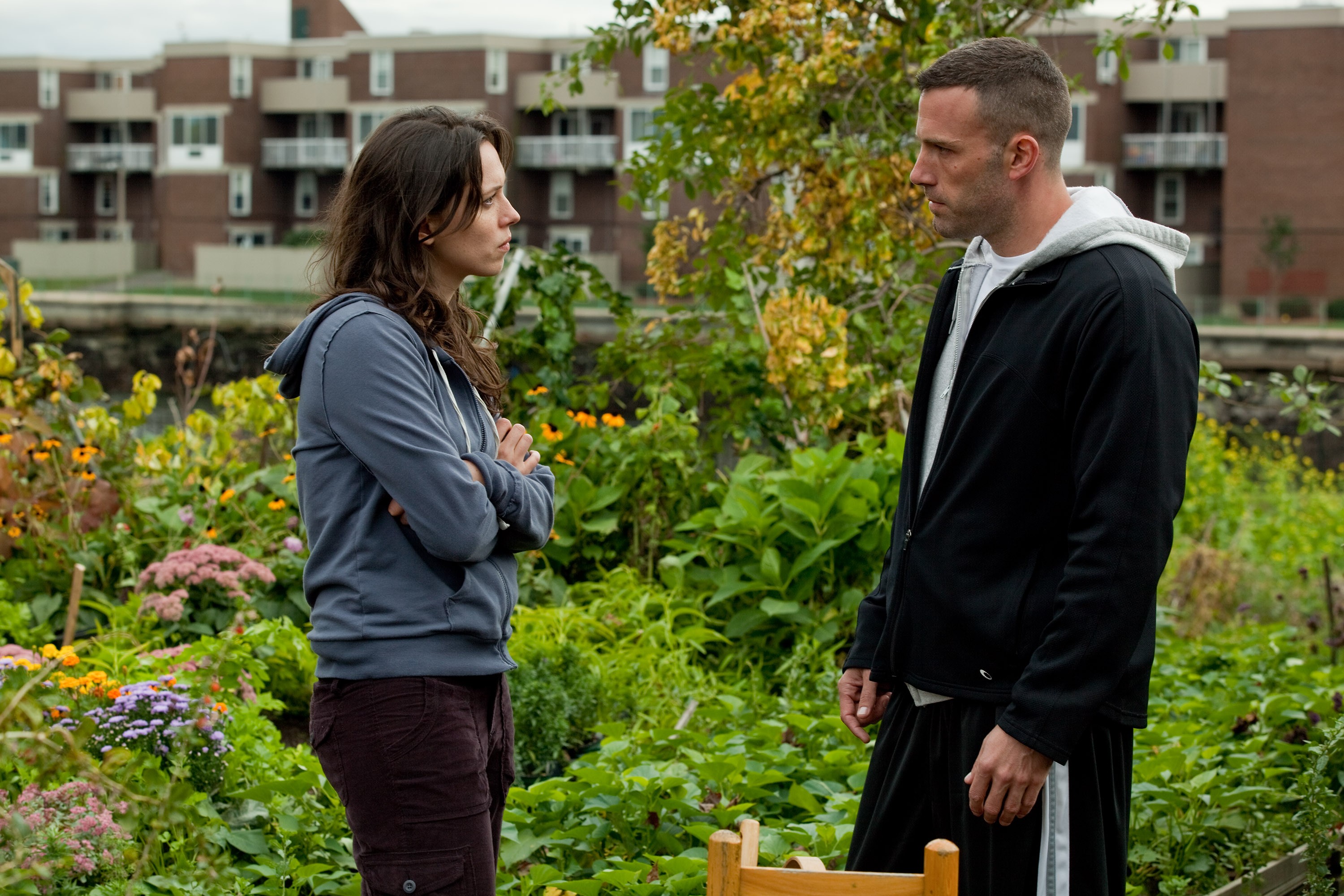 Cast: Ben Affleck, Rebecca Hall, Jeremy Renner, Jon Hamm, Blake Lively, Chris Cooper, and Pete Postlethwaite
Directed By: Ben Affleck
Synopsis: Doug MacRay (Ben Affleck) leads a band of ruthless bank robbers and has no real attachments except for James (Jeremy Renner), who — despite his dangerous temper — is like a brother. Everything changes for Doug when James briefly takes a hostage, bank employee Claire Keesey. Learning that she lives in the gang's neighborhood, Doug seeks her out to discover what she knows, and he falls in love. As the romance deepens, he wants out of his criminal life, but that could threaten Claire.
Domestic Box Office: $92,186,262
RT Score: 93%
My Thoughts: It's crazy how The Town came out ten years ago. I love this film! Ben Affleck's second effort behind the camera proved he would not be one of those One-Hit Wonder directors after helming 2007's underrated Gone Baby Gone, as this was a memorable crime thriller based on Chuck Hogan novel. What other film features a scene where Fenway Park is robbed? Take The Departed and Heat together, and you got yourself a hit. All the performances were phenomenal from Affleck, Rebecca Hall, and Jeremy Renner (who was nominated for Best Supporting Actor), it's well-directed for a film set in Boston, and investing all the way through, this was one of my favorites a decade ago. How come this wasn't nominated for Best Picture? So deserving to be in the ten best of the year.
'Easy A'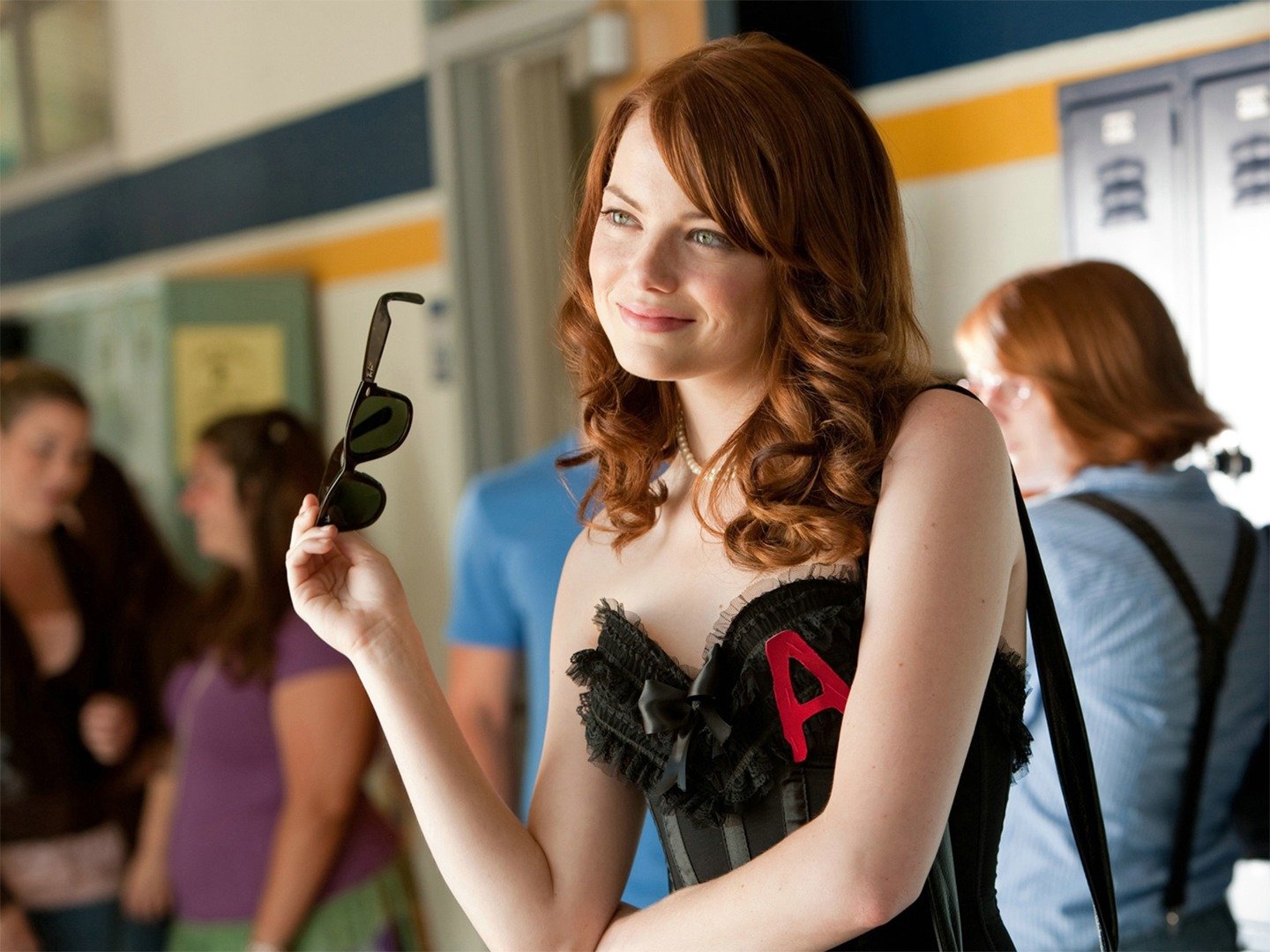 Cast: Emma Stone, Amanda Bynes, Penn Badgley, Thomas Haden Church, Lisa Kudrow, Cam Gigandet, Aly Michalka, Dan Byrd, Stanley Tucci, and Patricia Clarkson
Directed By: Will Gluck
Synopsis: Prompted by her popular best friend to spill details of her boring weekend, Olive (Emma Stone), a clean-cut teen, decides to spice things up by telling a little lie about losing her virginity. When the high-school busybody (Amanda Bynes) overhears the conversation and spreads it all over campus, Olive is suddenly notorious but for the wrong reasons.
Domestic Box Office: $58,401,464
RT Score: 85%
My Thoughts: I'm a sucker for a good teen movie, and something like Easy A is a comedy that gets better every time. This loose re-telling of "The Scarlet Letter" wasn't bad the first time I saw it, but I've grown to love it ever since. Re-watching this again recently, it was like if John Hughes made this if he was still alive. Emma Stone is my favorite actress currently, and her performance as Olive was the role that really made her the talented star she is today. You get a valuable lesson from this, and that's mining our own business when someone has sex for the first time in high school. Also, having sex once doesn't make you a "slut." Well-written script, smart humor, and re-watchable, Easy A gets an A- from me. Why didn't this get nominated for a Golden Globe nomination for Best Motion Picture- Musical or Comedy?
'Devil'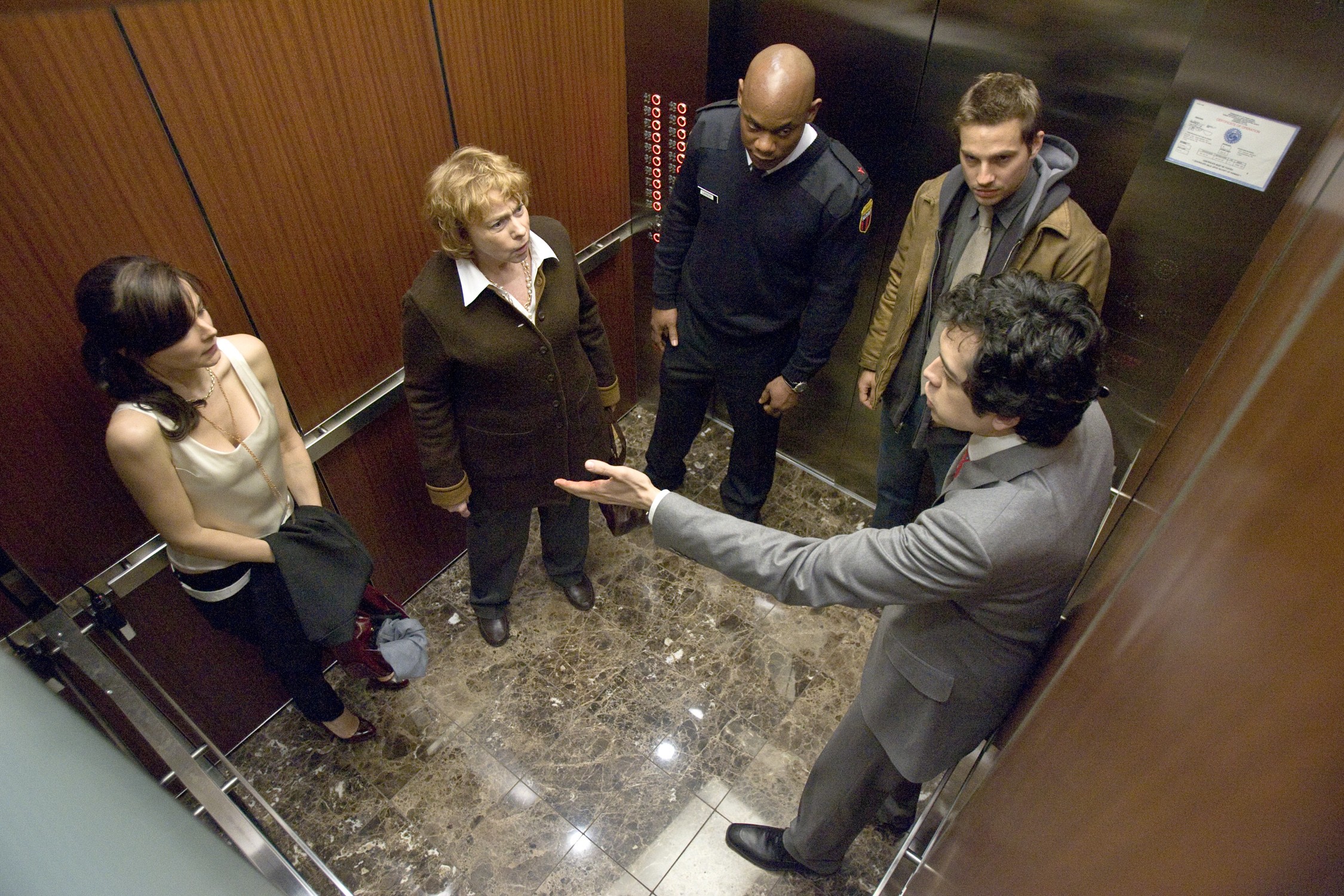 Cast: Chris Messina, Logan Marshall-Green, Geoffrey Arend, Bojana Novakovic, Jenny O'Hara, and Bokeem Woodbine
Directed By: John Erick Dowdle
Synopsis: Five strangers' day begins with an elevator ride in a Philadelphia office tower. But what happens next is anything but ordinary. The elevator gets stuck, and the trapped passengers, who expected to be together just a few minutes, now face the revelation of their secrets and transgressions. Frightening events turn annoyance into terror, as they begin to realize that one of their number is Lucifer himself.
Domestic Box Office: $33,601,190
RT Score: 50%
My Thoughts: Nobody was looking forward to Devil when the trailer hit the webs since M. Night Shyamalan's name was involved. However, he only produced and came up with the story, taking no part in writing or directing. Devil is a suspense thriller that's an appealing full-length episode of The Twilight Zone, and it wasn't too bad from what I can remember from a simple premise. It's a very short movie that felt claustrophobic and a little fun and creepy from director John Erick Dowdle. The overall revelation of who the devil was not only predictable, but underwhelming. And it's not exactly scary that didn't give me chills. A horror movie like this surprised me after disliking the trailer. It was originally gonna start this "Night Chronicles" series, yet nothing happened with any further movies as of this year.
'Alpha and Omega'
Cast: Justin Long, Hayden Panettiere, Christina Ricci, Danny Glover, and Dennis Hopper
Directed By: Anthony Bell/ Ben Gluck
Synopsis: After park rangers capture and ship them halfway across the country, omega wolf Humphrey (Justin Long) and alpha wolf Kate (Hayden Panettiere) find themselves on a rocky road trip. Humphrey is all about fun, while Kate devotes herself to duty and discipline. Back home, rival wolves menace their pack, and only Kate and Humphrey can restore peace — but first, they must survive each other.
Domestic Box Office: $25,107,267
RT Score: 18%
My Thoughts: 2010 was a solid year for animated movies. Alpha and Omega didn't look like it was worth the effort to ever watch. The quality of the animation looks as if they meant it to go straight-to-DVD, yet went to the theaters instead. And it's a sad thing to know this was Dennis Hopper's last film since he died four months before its release. This didn't perform well at the box office or with critics, but that doesn't matter since it became an unexpected franchise on home video with eight sequels. EIGHT!
'Catfish'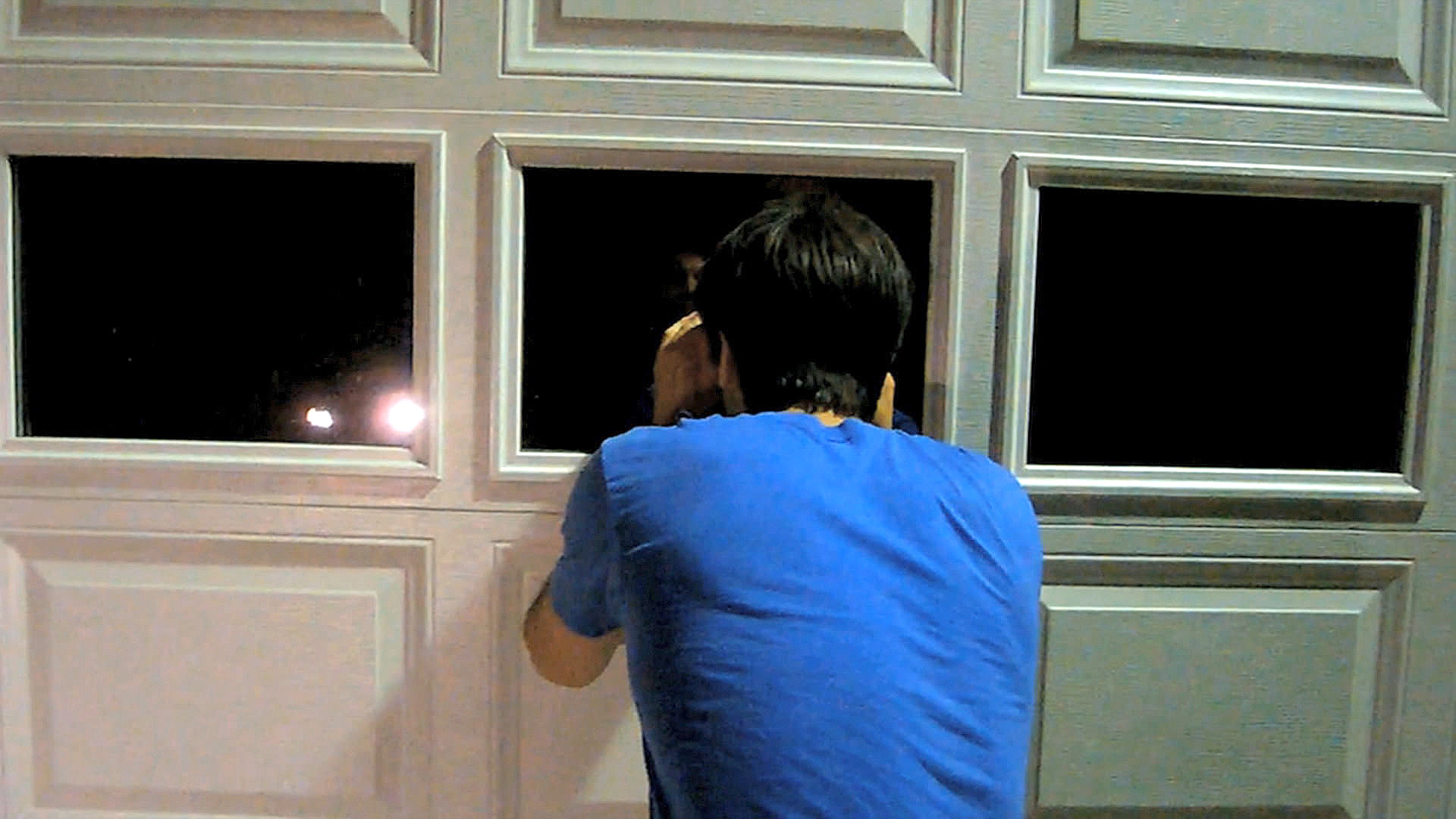 Cast: Nev Shulman, Henry Joost, and Ariel Schulman
Directed By: Henry Joost/ Ariel Schulman
Synopsis: When Nev Shulman, a New York photographer, receives a Facebook request from a child named Abby, he cannot guess the unusual odyssey on which he will soon embark. Abby sends Nev an unusually skilled painting based on one of his photos. Intrigued, he begins online relationships with the rest of Abby's family, including her older sister, Megan. Though troubling inconsistencies soon emerge, Nev continues his online flirtation with Megan, resulting in a road trip to meet her in person.
Domestic Box Office: $3,237,343
RT Score: 80%
My Thoughts: Never got the chance to watch Catfish, but I assumed this would be something different based on the trailer. This documentary tackles online relationships and never knowing what's true on their profile. The film coined the term "catfishing," meaning people creating a fake persona on social media. Since its Sundance debut, it received good reviews, and it became a very popular MTV reality series that's still airing since 2012. Have YOU ever "catfished" someone. Be Truthful.
September 24: 'Legend of the Guardians: The Owls of Ga'Hoole'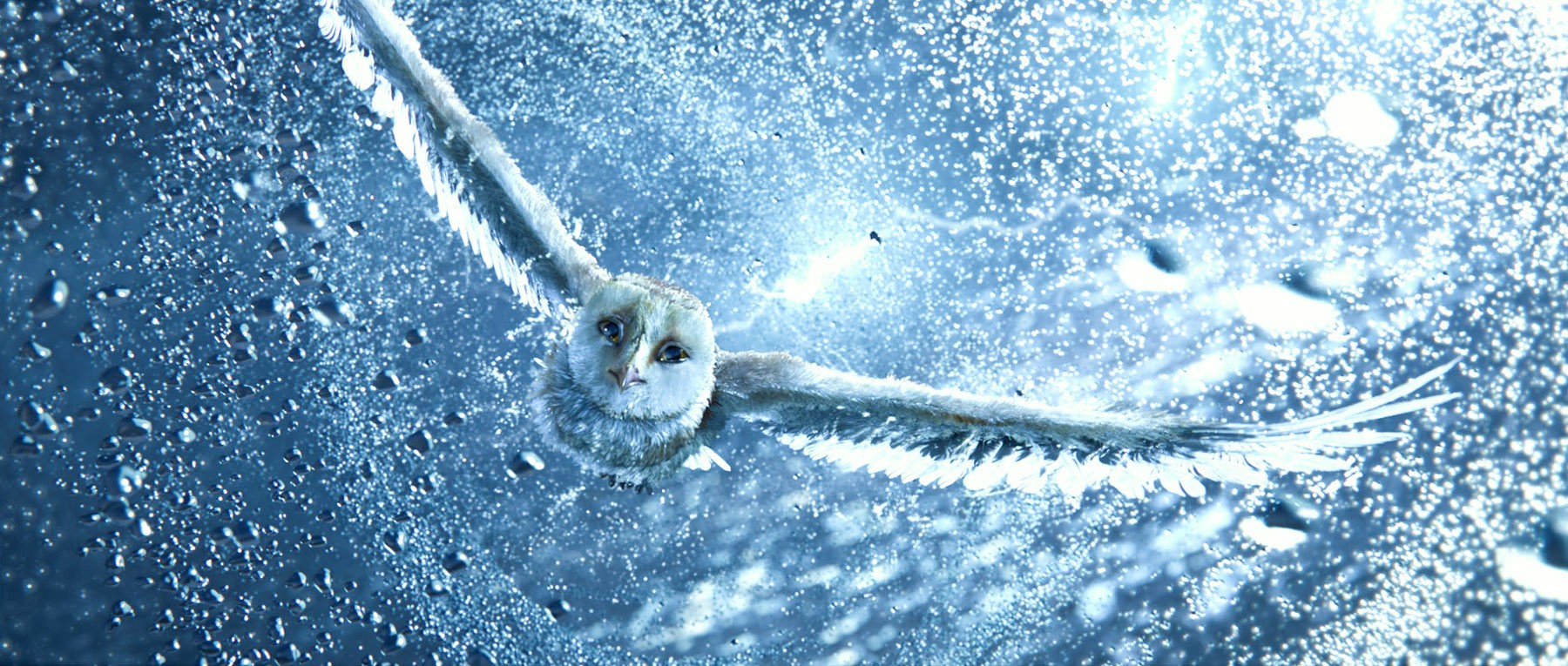 Cast: Jim Sturgess, Hugo Weaving, Joel Edgerton, Abbie Cornish, Geoffrey Rush, Emily Barclay, Sam Neill, Miriam Margolyes, Helen Mirren, Ryan Kwanten, Anthony LaPaglia, David Wenham, and Richard Roxburgh
Director By: Zack Snyder
Synopsis: A father owl's tales of the Guardians of Ga'Hoole enthrall his son Soren, but an older son scoffs at the stories of winged warriors who fought an epic battle to save all of owlkind from the evil Pure Ones. Later the brothers become captives of the Pure Ones, but Soren makes a daring escape and, with the help of other young owls, seeks out the Guardians and brings them back to defend their people once again.
Domestic Box Office: $55,675,313
RT Score: 52%
My Thoughts: Legend of the Guardians looked great from the trailers, and it was intriguing to know Zack Snyder was behind this animated film based on the "Guardians of Ga'Hoole" series by Kathryn Lasky. To be honest, this was a boring movie about talking owls. The animation is so beautiful throughout, but I never felt any connection with the storytelling or its shifts in tone. I tried watching this again months later, only to lose interest quickly. Would've I liked it better if I read the books? Maybe. Do I even remember all the owls' names? Only one. I also question if kids' enjoyed this or got scared while sitting through this. A fantasy like this surly belongs around the time The Dark Crystal and The Secret of NIMH came out. Forgotten a few days after seeing it when I was already thinking about what The Social Network was going to be a couple of days later. Some love this, but I found Legend of the Guardians underwhelming. If there was an artist to provide a track for the film, how could you not get Owl City with "To the Sky." It's not too surprising a sequel never got made.
'Wall Street: Money Never Sleeps'
Cast: Michael Douglas, Shia LaBeouf, Carey Mulligan, Josh Brolin, Frank Langella, and Susan Sarandon
Director By: Oliver Stone
Synopsis: Following a long prison term for insider trading, Gordon Gekko (Michael Douglas) finds himself on the outside looking in at a world he once commanded. Ostensibly hoping to repair his broken relationship with his daughter, Gekko forges an alliance with her fiance, Jake (Shia LaBeouf). Although Jake comes to view Gordon as a father figure, he learns the hard way that Gekko is still a master manipulator who will stop at nothing to achieve his goals.
Domestic Box Office: $52,474,616
RT Score: 55%
My Thoughts: Didn't it seem 23 years too late for Oliver Stone to make a Wall Street sequel? I only watched 30 minutes of this because I couldn't get into it, and that's coming from someone who never watched the original beforehand. Now, I'm still not interested in checking out the rest of Wall Street: Money Never Sleeps. People came to see Michael Douglas reprise his Oscar-winning role as Gordon Gekko, helping get Shia LaBeouf's character under his wing. I can see this being a wasted opportunity for not story full advantage of its story, taking place during the 2008 financial crisis.
'You Again'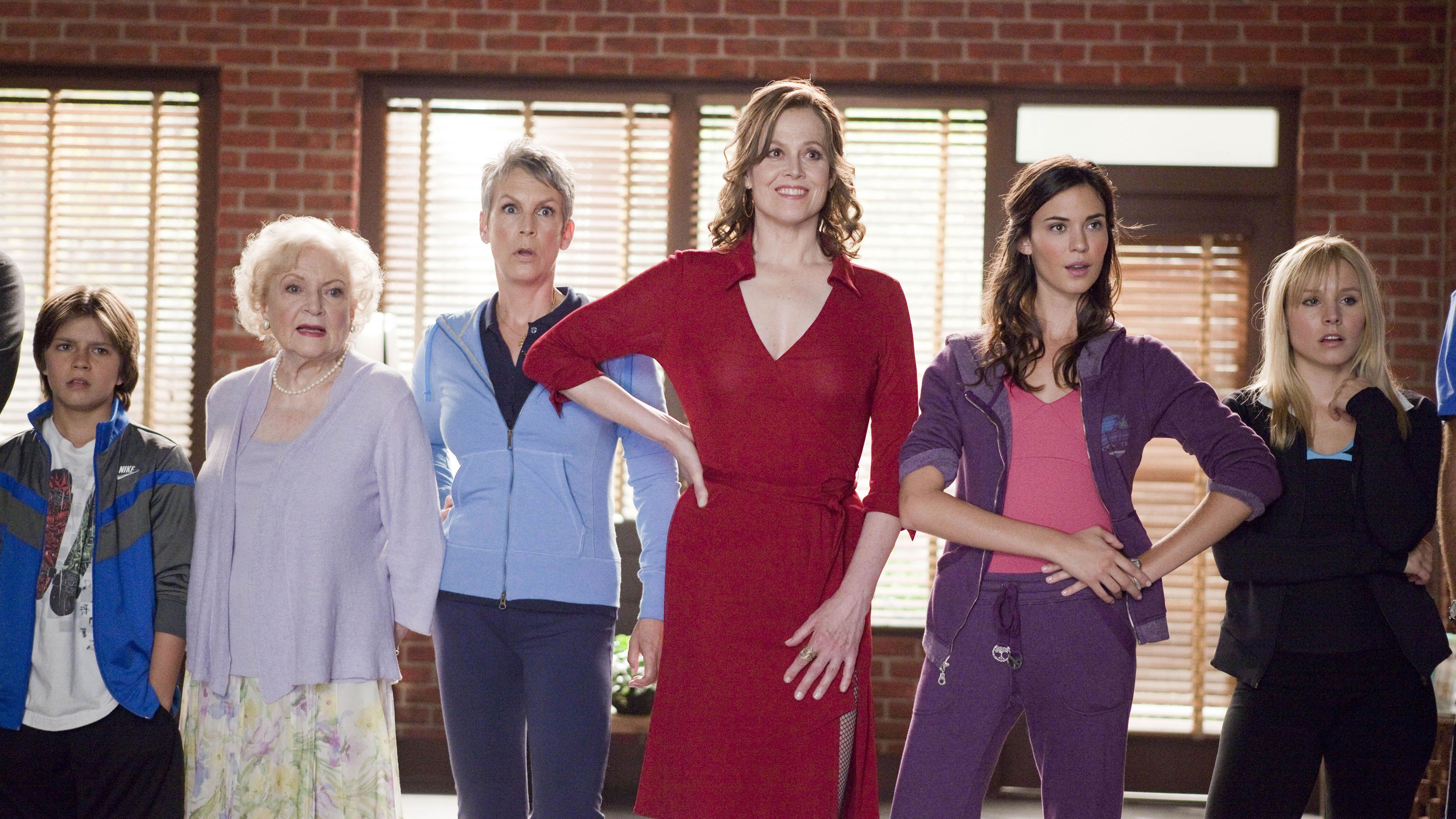 Cast: Kristen Bell, Odette Annable, Sigourney Weaver, Jamie Lee Curtis, Kristin Chenoweth, Victor Garber, and Betty White
Directed By: Andy Fickman
Synopsis: High school was hell for Marni (Kristen Bell), so she is horrified to learn that her brother's fiancee is Joanna (Odette Annable), the nemesis of her teen years. Marni intends to expose Joanna's evil side to her family, but the situation really explodes with the arrival of Joanna's Aunt Ramona (Sigourney Weaver), who was the high-school rival of Marni's mother (Jamie Lee Curtis). When both older women revert to their teenage personas, the result is extreme wedding turmoil.
Domestic Box Office: $25,702,053
RT Score: 19%
My Thoughts: Look, I love the fact Jamie Lee Curtis and Sigourney Weaver are in a movie together, but You Again just sounds like a terrible comedy. Kind of think of it, I don't remember anyone talk about this after it came out. How funny would it be for Kristen Bell's high school bully to marry her brother, and her mother used to be friends with Weaver? That doesn't sound funny to me. I hard this was so terrible Richard Roeper gave it 0 out of 5 stars. It plays on this idea of how most people can change from high school. Plus, after watching When in Rome, I didn't need to waste time with another bad movie in Bell's filmography. And when it's a movie directed by Andy Fickman, that won't mean anything good. Poor Betty White isn't enough to give this the old casual watch.
'Buried'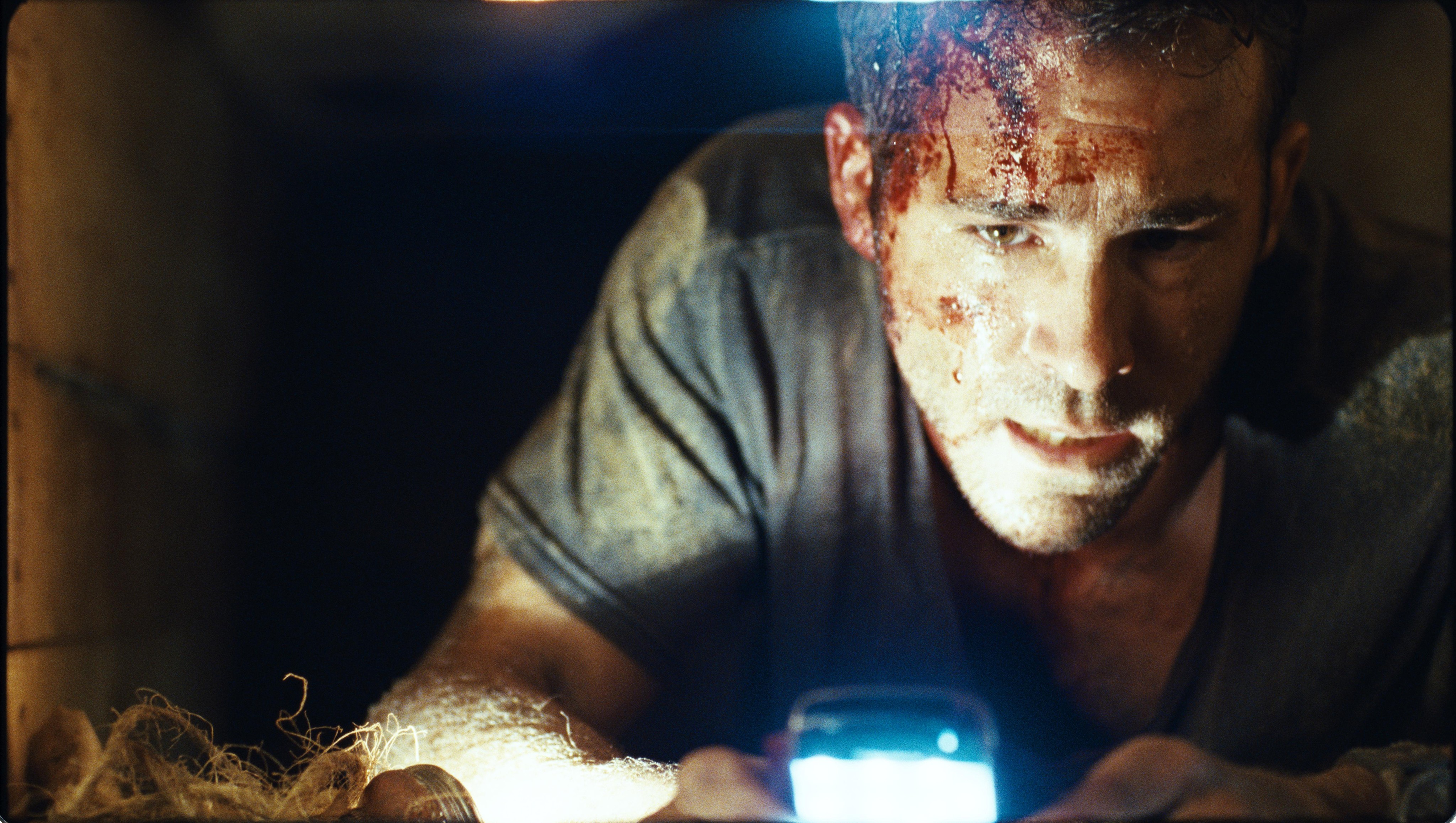 Cast: Ryan Reynolds
Directed By: Rodrigo Cortés
Synopsis: A civilian truck driver in Iraq, Paul Conroy (Ryan Reynolds) falls victim to a band of insurgents. An unknown length of time later, Paul awakes in a coffin, with little more than a lighter, a cell phone, and his ever-growing anxiety. Faced with a dwindling oxygen supply and a dying battery, Paul must fight panic, despair and delirium as he awaits a rescue that might not arrive in time.
Domestic Box Office: $1,044,143
RT Score: 87%
My Thoughts: After ten years, I still haven't laid my eyes on Buried, which is a shame because I've heard great things about this suspenseful thriller. For a movie that takes place in one setting with Ryan Reynolds, it could make for a boring experience. But not only have I kept hearing this has one of Reynold's best performance, but it uses its claustrophobic location inside a wooden coffin to its advantage. Some have even compared this to Alfred Hitchcock's other work, and that's considered a major compliment. I will sneak it out one day.